HOW TO COPE WITH AN UNROMANTIC PARTNER
Romance is one of the ways to sustain a relationship. Its importance cannot be underestimated as it strengthens love between partners.
Being romantic to one's partner is about expressing love and being intentional about it in a way that is unmistakable. Expressing genuine love can be in diverse forms; paying attention to details, doing small things that matter, gestures, being clingy, telling one's partner how they mean to one among many other beautiful things. However, the most important thing about being romantic is the intentionality and originality of all of the actions.
On her view about the issue, a graphics designer and wife, Hauwa Sanni, noted that being unromantic was relative, stating that the efforts the unromantic partner put into the relationship mattered a lot.
She stated, "I used to be the unromantic one in my marriage. It was tough because it's a natural thing, getting mushy all the time does not work for me at all. Growing up, I never got to be that person who does sweet stuff. It sort of pisses me off. While we were still courting, my husband saw this and helped me."
She noted that because she saw that she needed to be better, she started putting in the effort and things were becoming better.
She noted, "After we got married, I had a personal resolve to start becoming better. I would write love notes and place them in his box which he takes with him to the office. I would stay all by his side when we were at public events and when he saw the efforts, he became even more romantic and I can gladly say that he made me a better person.
"And to be clear, I wasn't like that when it all started, I'll always be distant at parties, not extremely distant but not like having his arms over my shoulder. I don't see those things as important but because I was ready to become better, his intentions were rewarded."
Sanni noted that coping with an unromantic partner depended on the unromantic partner because it would be biased if one was not willing to match up the energy being exerted by the other party.
On his part, a bank worker, Festus Agu, told our reporter that he cannot cope with an unromantic partner.
He said, "How would I invest my all and the person would not return even as little as sending me romantic texts? That's not something one should accept. Before I got married, I had a courtship that failed because the ladies were not putting in the effort. Being unromantic is something I can't cope with."
Agu stated that unromantic partners were like deadwood and only made things harder in homes.
He noted, "When the home is going through a difficult period, romance can be a way of salvaging and saving the home. That little appreciation and affirmation from your partner can keep you going and set you over obstacles. For me, being romantic isn't about sex, it's about genuinely showing love to one's partner.
Agu stated that his wife was unromantic at first, stating that had become better.
Also, a nurse, Biola Mathew, noted that dealing with an unromantic partner was huge, adding that one had to understand that people cannot be the same.
She noted, "I'm a lovey-dovey person and got married to someone who is always glued to work and barely has time to do the things. Even when he has time, he does not. It was hard when we got married because I tried to change him but as time progressed, I got to understand him and we are living in absolute unison."
Commenting on the issue, a relationship expert and counsellor, Ganiyat Akanbi, noted that many unromantic people do not intentionally become unromantic, stating that certain things made them that way.
She said, "With my experience, I have realised that many people who find themselves in this situation were products of some experiences and that has reshaped their thoughts. Following the natural order, it's normal to do these little things but many people were victims of certain circumstances.
"However, we have learned that these people can also regain their natural being only when they are open. Yes, a lot of times, we have seen people become better but some people are completely shut out and would continue to be the same."
She noted that the other partner had to understand the differences to have a lasting relationship and a beautiful home.
She stated, "Many partners nag a lot about what their other half cannot do and most times, compare with another family but I can assure you that it won't solve the problem. Some persons have become completely shut that one has to be totally softened to bring them back from where they are.
"When you compare your partner with others, nag at all times, the partner, in his/her human-like behaviour would not take you seriously. Why? Because you do not have trust or confidence in them, even if they are the type that could be easily influenced, that would make them harder to break. Partners have to understand these differences and only then would they attain bliss."
Also dwelling on the issue, a marriage counsellor and relationship expert, Durojayeola Philip, said that humans were generally different.
He said, "I used to have a friend who would always do things effortlessly for other people. When you have events, he would be around a few days before. But I realised I was not like that. The only thing I would do is to help financially.
"So, there was a time he was to bury his father and I got there on Saturday and he got angry with me that why was I not there as early as Thursday because if the situations were different, he would have been days earlier. He got angry and after the burial, he realised that I gave him the most money as support for the burial. He asked why I was always contributing financially to people's occasions and our other friends explained to him that humans are different and have different ways of communicating their loyalty."
Philip noted that his situation with his friend mirrored what happens in love, relationships and marriages.
He stated, "We have people that don't talk. They as well don't know how to write beautiful words or make fantastic love gestures. But deep down, they are in love and their actions will tell you this. They might not be romantic how you want but the love they have is uncompromising.
"When you say someone is unromantic, it is relative, and it depends on the individual's definition of being romantic. If someone gives me a flower or writes love notes, I won't appreciate it because I don't give it as well. It means nothing to me and that's not my own definition of being romantic.''
He urged partners to study themselves to know what the love language of their partner to be able to cope.
He said, "Everyone on earth has a love language, their own mode of being romantic and one needs to understand this then flow along with them. Some people appreciate books. It is their way of being romantic. Another person may just want to sit next to you and watch movies. They don't like going out. Inasmuch as you understand individual differences, there won't be problems. Observe your partner's body language, flow along with it and you will be able to unlock that part of them.
"State of mind sometimes may be the reason someone is being unromantic. I always say that there is no one on earth that is not romantic; it's just left for one to unlock it. If you study their state of mind, you will be able to identify how they want to be related with.
"The upbringing of your partner also matters. Make sure you understand what your partner has passed through, some people have passed through things and some of the experiences do not allow them to express their love again. If only you know what they went through, you will be able to cope and deal with their situation.''
He noted that he recently counselled a lady raped by her uncle, continued living with him and couldn't tell her father. Philip said, "With the experience, how would such a person not feel cold? She told me that her partner complains about her not being romantic but it's a result of the traumatic experience she had.
"I advised her to open up to the partner because it was becoming too serious. She gets regular flashbacks such that when they want to make love, she gets defensive thinking the partner wants to rape her. This was due to past experience. A partner may want to look into the past experiences and where they are coming from to cope with them.
"Observation is important, no matter how vile one is, he or she will have a soft spot. A partner has to understand this. Being romantic is relative and it differs from person to person.''
The marriage counsellor added that if a partner's attention was only focused on his or her definition of romance, there would be problems in the union except the person looked beyond such a preference.
For news and events coverage, photo features, contributions and adverts contact us via:
Phone: +2348029115783
WhatsApp: +2347037611903
Follow us via:
Facebook: @Words and Shots
Instagram: @words_and_shots
Twitter: @wordsandshots
CELEBRATION OF LOVE – AN IGBO WEDDING
Igba Nkwu Nwanyi is the Igbo traditional marriage ceremony celebrating love.
Most Igbos in the South Eastern part of Nigeria see Igba Nkwu Nwanyi (woman's wine carrying) as the culmination of several months of traditional rites that are expected to have taken place before the groom along with his family and representatives of his community visit the bride's family (including external family) in the presence of community elders. Igba Nkwu is the occasion that finally joins an Igbo man and woman as husband and wife.
Prior to this wonderful ceremony, the couple is considered to only be dating irrespective of whether they have declared their consent to each other until a formal declaration is made to the father of the bride through a process called Ikuaka (knocking).
Ikuaka is the first stage of the marriage process. When the groom informs his father of his intentions of marrying to a certain lady, the father in turn informs the eldest male-figure of his kinsmen or umunna as it is popularly known. What follows next is a discussion between the fathers for the date of the marriage; the father of the bride is now obligated to inform his kinsmen that a suitor was coming to ask for the hand of his daughter in marriage.
With the date agreed to and fixed, the groom along with his parents and a small select group of representatives from his Umunna, pay a visit to the home of his bride-to-be. At the event, the father of the groom explains the reason for their visit and their intention to marry one of their daughters.
After the customary welcome of the visitors and conversations between family representatives, the bride, who at this point is absent from this meeting, is then summoned by her parents and asked if she knows the groom; the intention of their visit and whether she consents to his marriage proposal. If she consents, then kola nuts are presented. And in a show of goodwill, the family of the groom presents small gifts to the family of his bride along with presents from their representatives
Image: Newlywed couple celebrating. Source: Umu Igbo Unite
The next step is to do a background check on the history of each family without the knowledge of the other. In the Igbo culture, it is referred to as Iju ese (Discovery of family history and background). In this situation, none of the parties is aware that such action is being taken. The purpose of Iju ese is to confirm that there is no negative history within each family tree that would present an embarrassment to any of the families or destroy the marriage of the couple
In the event the inquiries went well with no issues discovered, a date is fixed for the Imego (payment of bride-price) and in most cases, both the Imego and Igba Nkwu Nwanyi are done on the same day.
However, before the date, the groom is handed a list of items that are required by tradition from him to present to the umunna. On the day of the marriage, the groom comes with his family and friends along with the items and presents them to the umunna. From thereon, a select group of representatives of both families meet in a room to discuss the bride-price which is often miniscule. At this time, the father of the bride admonishes the groom to take good care of his daughter.
Once the negotiations are concluded, both parties rejoin the other guests who have gathered for the Igba Nkwu Nwanyi celebration. This is the stage where the bride is handed a cup of wine and asked to hand it over to the man she has chosen as her husband. The bride and the groom then kneel before their parents to receive prayers for a blessed union.
Funtimes
For news and events coverage, photo features, contributions and adverts contact us via:
Phone: +2348029115783
WhatsApp: +2347037611903
Follow us via:
Facebook: @Words and Shots
Instagram: @words_and_shots
Twitter: @wordsandshots
CHRISTIAN POLYGAMY: 7 FASCINATING FACTS ABOUT (MORMONS) CHURCH OF JESUS CHRIST OF LATTER-DAY SAINTS YOU WON'T BELIEVE ARE REAL
According to official data, there are more than 10 million Mormons in the world. There are some outlandish rumors about the followers of the Church of Jesus Christ of Latter-day Saints. Harsh punishments for children for attending rock concerts, polygamy, domestic violence, billions of dollars in shady funds, etc. Do Mormons really do all this? 
Here are some very interesting facts about this religious cult.
1. Polygamy
The necessity of polygamy was allegedly revealed to John Smith, one of the founders of the Church of the Latter-day Saints, by God himself. The missionary had about 30 legal wives. Other Mormons are allowed to follow the "Smith Principle" and their discretion, but today, they're all about a strong patriarchal monogamous family. However, according to the Fundamentalist Church, men must have at least three wives.
2. Family is a business
Mormon fundamentalists not only encourage polygamy but also "make money" from it. Since the US government recognizes only one marriage, other wives of fundamentalist Mormons with the status of single mothers receive monthly welfare from the state. What's even stranger, polygamous women can move from one husband to another.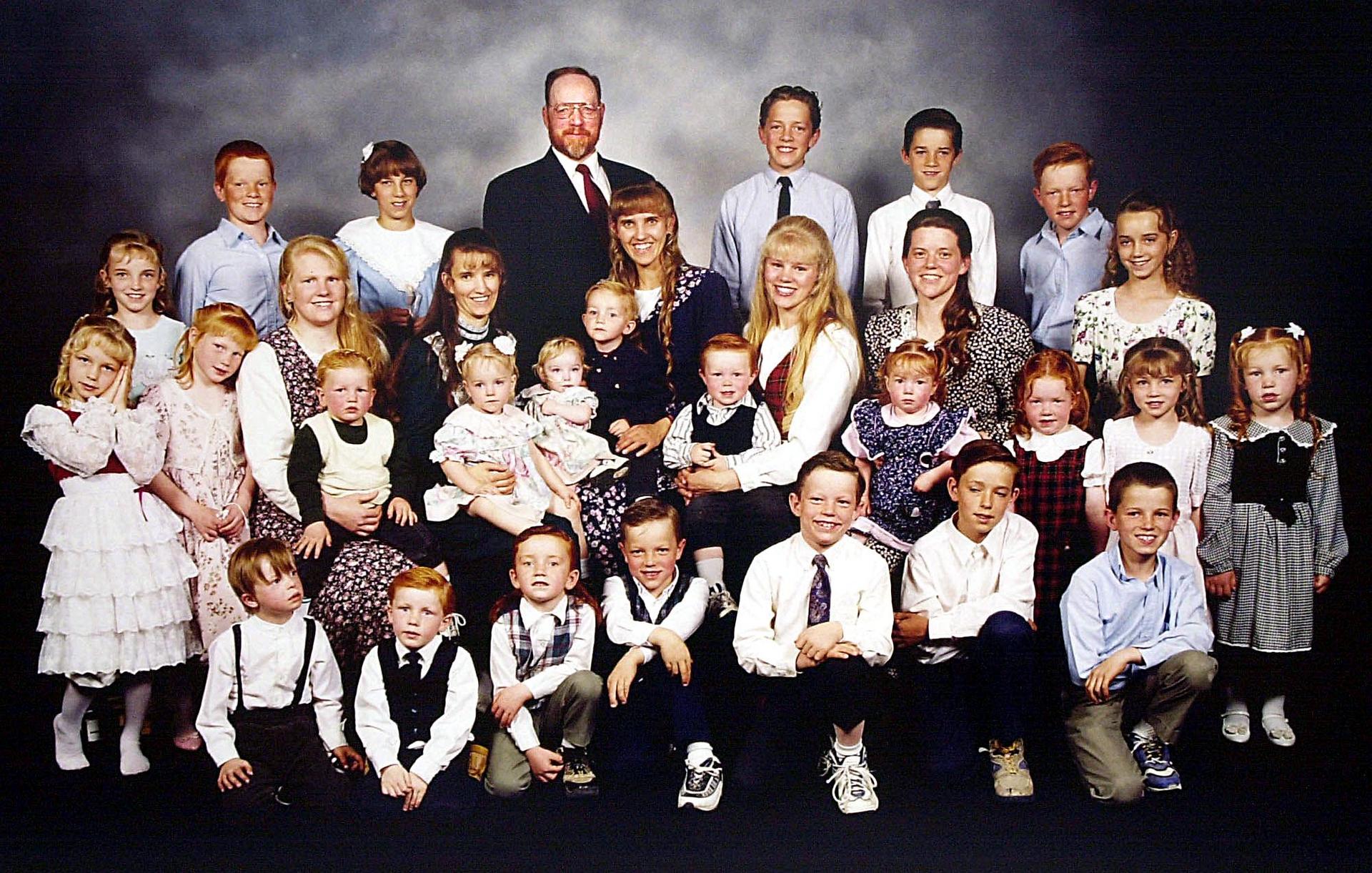 3. Mormons are tech-savvy
In addition to the official website, which has long become an integral part of any religious organization, the Church of Jesus Christ of Latter-day Saints has its own social network. The "Mormon.org" resource offers users to meet Mormons from around the world, view other people's profiles and tell about themselves. The site is translated into many languages and acts as one of the platforms through which new followers enter the organization. Here you can find the nearest meetinghouse on the map, chat online, order the Book of Mormon, or "learn more" about the life of Jesus Christ.
4. The 1% Mormons
Being Protestants, the Mormons know the value of money and how to do business. The American government also does not interfere with their activities since Mormons regularly pay up to 27% of their income to the treasury. Mormons own shares in the Los Angeles Times, a large portion of real estate in Utah, land in Hawaii, several radio stations and TV channels, and many other properties. According to official data, more than 4 billion dollars every year comes from just the minimum deductions.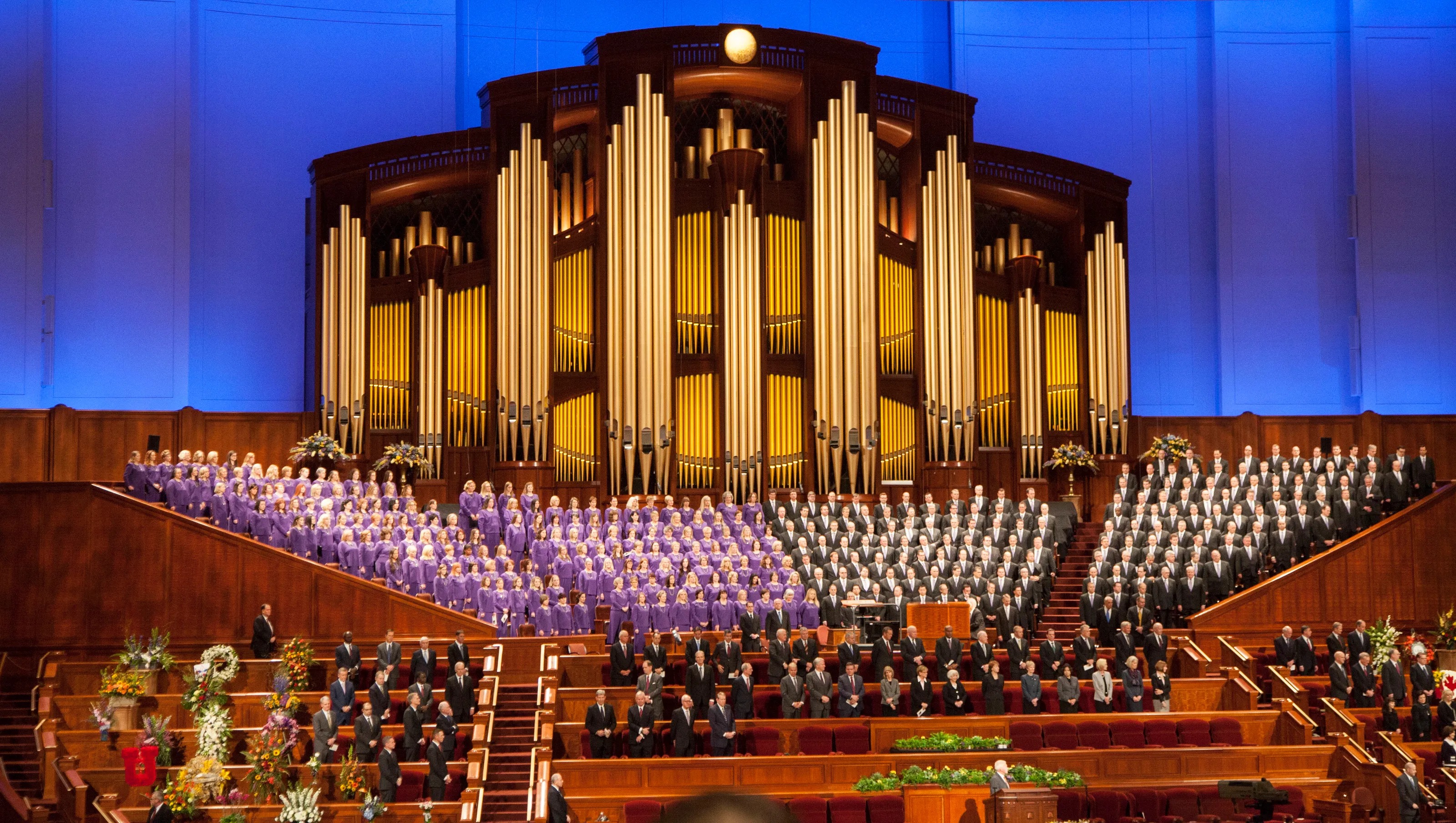 5. The richest Mormon in the world
Modern church followers call Thomas Monson a prophet and bearer of divine revelations for a reason. Monson began his career as a humble teacher. Then he entered the publishing business, after which he worked for a long time in the advertising sphere. After getting a position in the church, Monson became the manager of Mormon enterprises "Bonneville International" and "KSL news." At the peak of his career, Ronald Reagan appointed him as an adviser to the president, and in the 2000s, Monson already owned church assets totaling more than $20 billion.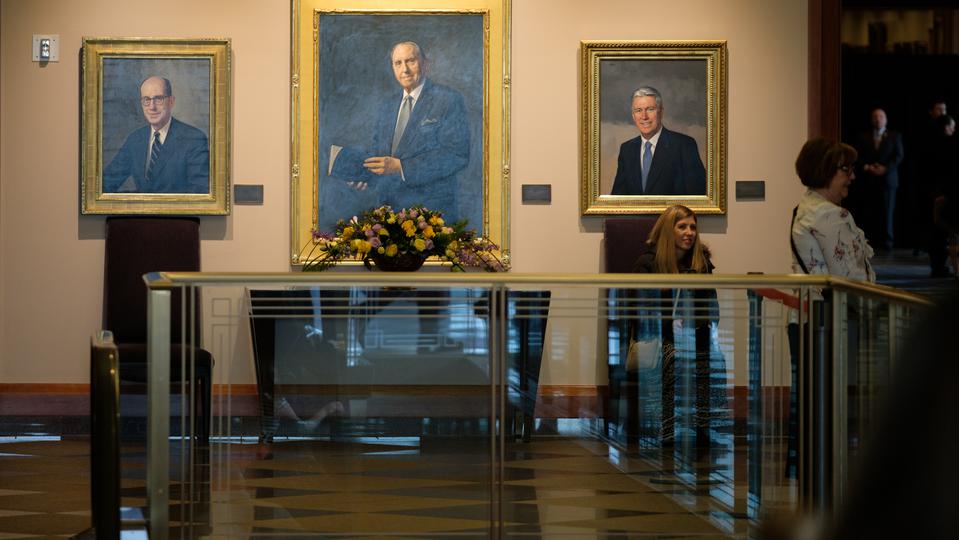 6. Mormon women can't wear pants
In the official Mormon church, the status of a housewife with stereotypical gender roles of a housekeeper is a tribute to tradition, but in the Fundamentalist Church, there's a strict list of everything that women can and cannot do. For example, Mormon women must wear the famous hand-woven ankle-length dresses with pants and special underwear underneath. Mormon wives are forbidden to wear make-up, paint their nails, cut their hair short, and let it loose. Oh, and teenagers are excommunicated from the church for listening to rock music and having premarital relations.
7. Infiltrating the US government
Mormons on the inside are seriously counting on the presidential elections and a change in the country's policy. The famous love story of presidential candidate Mitt Romney and his wife, Annie Romney, touched the hearts of millions of Americans. But this wasn't enough to trump Michelle Obama's image. Ordinary people were wary of the Romneys' promises to ban abortions and restore the so-called "traditional family values." Even though the election was lost, according to experts, Mormons will keep trying to rule the country by backing new candidates.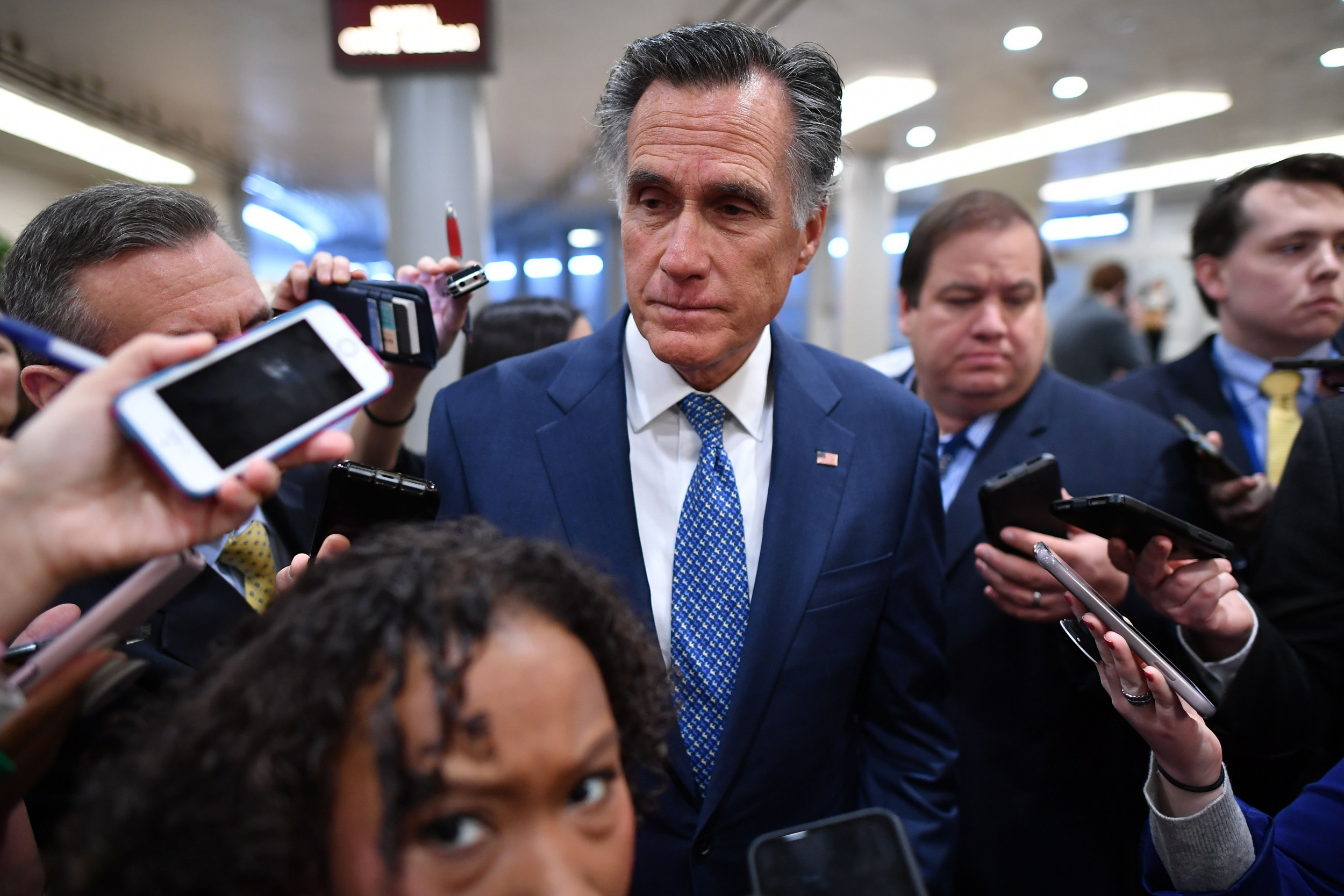 For news and events coverage, photo features, contributions and adverts contact us via:
Phone: +2348029115783
WhatsApp: +2347037611903
Follow us via:
Facebook: @Words and Shots
Instagram: @words_and_shots
Twitter: @wordsandshots
CNN'S ANDERSON COOPER 'MARRIED' A MAN, HAS 2 CHILDREN
All you need to know about how Anderson Cooper co-parents sons Wyatt and Sebastian with his ex-partner Benjamin Maisani
Anderson Cooper is the proud father of two boys, Wyatt and Sebastian.
"It feels like my life has actually begun," he told PEOPLE about becoming a father in June 2020. "This is a new level of love. It's unlike anything I've experienced."
The CNN anchor welcomed his first child, Wyatt Morgan, in 2020. The following week, Cooper announced that he and his ex, Benjamin Maisani, planned on co-parenting. The pair split in 2018 after dating publicly for four years and being involved for nearly a decade but remained close friends. In 2022, they welcomed a second son together, Sebastian Luke.
While the former couple hasn't gotten back together, they continue to live and parent together."It's probably an unusual setup," Cooper told PEOPLE about their co-parenting relationship in 2021, adding, "but I knew he would be a great dad and he is."
As for the future, Cooper remains open to having more kids, telling PEOPLE in September 2022, "I love the idea of it — but there's nothing planned."
For now, he's enjoying every minute of fatherhood. "I want to be the best parent I can be," he said.
Here's everything to know about Anderson Cooper's two children, Wyatt and Sebastian.
Wyatt Morgan Maisani-Cooper, 3
Cooper welcomed his first child, Wyatt Morgan Maisani-Cooper, via surrogate on April 27, 2020. Three days later, he shared the news in a heartfelt Instagram post as well as on his CNN show, Anderson Cooper 360°.
In his announcement, Cooper explained that his son was named after his late father, Wyatt Emory Cooper, who died when he was 10 years old. "I hope I can be as good a dad as he was," he said before adding that his son's middle name, Morgan, is a family name on his mother's side.
He also shared that Wyatt weighed 7.2 pounds at birth and "is sweet, and soft, and healthy and I am beyond happy."
During an appearance on The Late Show with Stephen Colbert the following week, Cooper shared that he would be co-parenting with his ex, Maisani, who was with him in the delivery room for the birth. "Even though we're not together anymore … he's my family, and I want him to be Wyatt's family as well."
Cooper further explained the unconventional decision in an interview with PEOPLE. "I knew what it was like growing up without a dad," he shared. "If there was ever something that happened to me, I would want Wyatt to be surrounded by love."
In a later interview with Howard Stern, Cooper reiterated that sentiment, saying, "If more people love my son and are in his life, I'm all for that." He went on to add, "My ex is a great guy, and I think it's good to have two parents if you can."
Appearing on the cover of PEOPLE's first-ever Pride issue in 2020, Cooper opened up about becoming a father, calling it "a dream come true." He added, "I'm more tired than I've ever been, but I wouldn't change it for the world."
The following year, Maisani told PEOPLE that Wyatt "grounded" his former partner. " He's happy and relaxed in a way he's never been before," Maisani added of Cooper.
At 13 months old, Wyatt took his first-ever steps. However, Cooper was in Israel for work at the time and missed the major milestone. "It was my first work trip for 60 Minutes and I was doing an interview and I get this text from Wyatt's other dad, Benjamin, and he said, 'He just walked,' " Cooper recalled on The Late Show with Stephen Colbert.
"My reaction was fury," the CNN host joked, adding, "I got really pissed at Benjamin." As for 13-month-old Wyatt, Cooper admitted the little one "walks like a drunken sailor."
In 2022, Cooper announced that Maisani was in the process of formally adopting Wyatt and that his name would be legally changed to Wyatt Morgan Maisani-Cooper.
"We're a family," he said of the decision. "Wyatt calls me 'Daddy' and Benjamin 'Papa.' "
Sebastian Luke Maisani-Cooper, 1
On Feb. 10, 2022, Cooper and Maisani welcomed a second child together, Sabastian Luke Maisani-Cooper.
The following day, he announced the news on Anderson Cooper 360°.
"He was 6.8 pounds at birth and he was healthy and happy and even his occasional hiccups, are to me, adorable," he said before thanking the surrogate for all the "sacrifices" she and her family made.
He shared with fellow CNN news anchor John Berman that having a second child was less frightening and he was "definitely calmer than I was the first time." Cooper also said that Wyatt was "thrilled" about having a younger brother, adding that the then-22-month-old helped build Sebastian's crib.
Following the birth of his second son, Cooper took time off work to stay at home and be with his kids. On Live with Kelly and Ryan, he shared that it was the longest vacation he had ever taken.
"I've never taken three weeks off before and it's just been so amazing," he said.
For Sebastian's first birthday, Cooper shared a video on Instagram of Sebastian playing with a music box that used to belong to his deceased mother.
"He loves listening to an old music box that belonged to my mom," Cooper wrote in the caption. "Sebastian is sweet and strong and smart and loves his big brother Wyatt a lot. They fill my heart with joy and love in a way I never imagined possible."
Cooper told PEOPLE in September 2022 that he is open to having more kids down the line, though he noted "there's nothing planned" at the time.
"You forget how quickly they change and to see Sebastian and Wyatt together, that's really an amazing thing," he continued.
In the meantime, Cooper is enjoying being a father — a lifelong goal he didn't think he could see to fruition.
"All my life, I've dreamed of having children," he once shared. "It puts everything in perspective and expands you in ways that are wonderful and magical."
For news and events coverage, photo features, contributions and adverts contact us via:
Phone: +2348029115783
WhatsApp: +2347037611903
Follow us via:
Facebook: @Words and Shots
Instagram: @words_and_shots
Twitter: @wordsandshots