BEWARE: THESE ARE FIVE SIGNS YOUR RELATIONSHIP IS ENDING
Relationships are how two or more people or things are connected or the state of being connected. In our lifetime, we go through numerous relationships, from family to friends, acquaintances, and romantic relationships.
Each one needs certain vital ingredients to be sustained at the level they are at, with hopes of a brighter future of connectivity.
Words and Shots support the sustenance of good and great relationships! However, it is not worth it to force yourself to stay in a relationship/friendship nearing its end.
Here are five (5) signs that it might be time to say goodbye to your relationship:
(1) There is too much baggage than you are willing to bear
Everyone has a bit of baggage that they bring to the table due to our different upbringings and life experiences before meeting. When you connect with people, you are willing to accept and face the 'emotional baggage' they carry. There is also a willingness to accept them how they are and for who they are.
If you find yourself less and less discouraged to assist your partner/friend with their baggage, or even judging them or resenting them for the stress it is putting on you to deal with it, then this is a sign there is trouble in paradise. What you previously enjoyed doing now comes across as a chore, and that negativity will rear its ugly head in how you treat your partner/friend, and no one deserves intentionally poor treatment. Be prepared to address the situation or be ready to let go of the relationship.
(2) Situations and circumstances change
Change is constant. However, what could be more stable is how different individuals react and adapt to change. It could be that you and your partner/friend had more of a stronger connection when both of you met, and things were going well. Now, you may be in a phase of your life that has nothing to do with them (or vice versa), and that means that you both must work extra hard to keep the spark alive. It could also be that one or both of you does not have the mental strength to put in the extra effort, which means that both relationships have hit a standstill. If it means that much to either of you, you both should put in the work to make it last; however, if neither of you is willing, gear up to say goodbye.
(3) You both do not include yourselves in future plans
A key factor of people who are built to last is that they always include each other in their future. So, if your partner/friend makes no specific intention or plans to include you in where they see their life going, then this is a sign of the end times in your relationship. It could be that their future is evolving, and both of you cannot seem to find common ground anymore, but even the most demanding situations should have a mid-point. If they cannot even see you beyond the next day, ask yourself what the point is. Find ways to reconnect with your person and see if they are making accommodations for you in their future or if it is a lost cause, and it is better for everyone to separate before things become volatile.
(4) You find yourself more interested in other people
There are many interesting people in the world, and it is almost impossible not to appreciate the beauty and intellect of others. However, it becomes extreme if you find others more attractive or enjoyable than your partner/friend. Doing this may devalue your relationship with them by valuing one of the others above it. It is a sign that whatever drew you to each other – whatever spark – is diminishing and needs rekindling. Innocent fantasizing and attraction can be harmless, but intentional flirting and attraction are harmful. There is no need to string anyone alone because of the past you share; let them know it is time to cut up loose ends.
(5) Your gut feeling tells you it is time to admit defeat
There is a reason the old saying 'trust your gut feeling' is still going strong today. A gut feeling or reaction is based on an instinctive emotional response rather than considered thought. Sometimes, trusting your gut feeling can help you make the right decision by paying attention to how your body reacts to the situation. Granted, we live in our bodies, so we respond to situations based on our understanding and experiences. Still, it is a good gauge of whether you feel safe in your body.
It is hard to love your partner/friend when every instinct tells you it is time to give up. You cannot ignore feelings of negativity and discomfort around making the relationship work, so try to let it go. The same if you are on the receiving end of a partner/friend who has given up on you based on their gut instinct. No need to spend endless nights going back and forth with your emotions when your rational mind has already made its decision.
Source: Funtimes
For news and events coverage, photo features, contributions and adverts contact us via:
Phone: +2348029115783
WhatsApp: +2347037611903
Follow us via:
Facebook: @Words and Shots
Instagram: @words_and_shots
Twitter: @wordsandshots
"HOW MY 'DADDY', RAPED ME FOR YEARS"
Founder of Jewel Hive Initiative, Oluwatoyin Falaiye sits with Chude Jideonwo, host of #WithChude, to discuss dealing with and surviving adversities and her new book: "Diamond in the Rough."
In this episode, she recounted leaving her village in Akure, Ondo State to visit her aunt in Lagos, who later adopted her.
After the visit, Falaiye insisted she wanted to stay back in Lagos, being fascinated by the new sights and experiences she had.
She said: "At the age of 10, I was raped by a neighbour's son.
"As a young girl who had just left her village and was new to the ways of the city, I had no understanding of what it meant to be a virgin or to experience bleeding as a result of rape.
"I just felt a boy had injured me.
"After the incident, the neighbour scolded the boy and sent him away.
"The neighbour then cleaned me up and warned me not to tell anyone about what happened.
"I wish my story ended there.
"However, two years later, my adopted father began to molest me, and that went on for seven years – night after night.
"It's almost always unbelievable to explain to people that there was someone who came for your body for seven years.
"The days I escaped being abused were the days when I started menstruating, those were my days off from abuse.
"I've also had questions like: 'Why didn't you tell anyone?'
"Well, I was threatened not to tell anyone, and that if I did, I would be sent back to the village and would die after seven days.
"I didn't want to die, and I didn't want to go back to the village.
"Furthermore, despite attending a public school in Festac town, Lagos, I was already the bright student in my class.
"I always used to say, sexual abuse was the price I had to pay to get an education."
Falaiyee also shared that dealing with abuse for seven years made her attempt suicide.
She said: "The abuse went on for seven long years and was killing me – I was dying slowly.
"I attempted my first suicide at the age of 15, I remember that day vividly.
"It was the day of the Ikeja cantonment bomb and mummy (my aunt) wasn't coming back that night.
"She had gone out and then there was news of the bomb blast, and she wasn't coming back.
"It was just daddy and me at home and the neighbours came around to assure us that she would be back the following morning.
"GSM wasn't popular at that time so there wasn't any way to reach her.
"That night, as soon as everyone left, I knew it was going to be doom's day because this time it was just going to be daddy and me and he was going to have a field day.
"And he did have a field day.
"This time, on their matrimonial bed.
"The next morning when my mother miraculously returned, this man was the first person to rush to the door, give her a kiss, and hug her.
"I was shattered inside.
"Wondering how this person did a double role.
"I went into the kitchen and picked up a knife.
"I didn't know what to do with it.
"One part of my mind said: 'Stab yourself,' while another part of it said: 'Go and stab him.'
"I was still trying to make the decision and I started slitting my wrist when my mum entered the kitchen.
"I quickly dropped the knife and told her that I was trying to arrange the plates I washed earlier.
"That was the day I could define depression because I didn't know I can die slowly.
"It continued until I was 17."
Falaiye also shared about her memoir: "The book: 'Diamond in the rough,' like I say, when you read it, you will cry for me, you will laugh because I try to not make it gloomy, then you will weep."
She believes that the adversity she has faced has taught lessons.
She added: "The greatest lesson life has taught me is that life will never be fair and that God loves us in spite of all we ever go through.
"God knows all of it and at the end of it, it's for a beautiful life and a higher calling.
"Life has also taught me that if you are a foreigner it's going to give you a lemon and you could make lemonades from it, but if you are African, it will give you bitter leaves and you better make 'ofeonugbu' soup."
For news and events coverage, photo features, contributions and adverts contact us via:
Phone: +2348029115783
WhatsApp: +2347037611903
Follow us via:
Facebook: @Words and Shots
Instagram: @words_and_shots
Twitter: @wordsandshots
CELEBRATION OF LOVE – AN IGBO WEDDING
Igba Nkwu Nwanyi is the Igbo traditional marriage ceremony celebrating love.
Most Igbos in the South Eastern part of Nigeria see Igba Nkwu Nwanyi (woman's wine carrying) as the culmination of several months of traditional rites that are expected to have taken place before the groom along with his family and representatives of his community visit the bride's family (including external family) in the presence of community elders. Igba Nkwu is the occasion that finally joins an Igbo man and woman as husband and wife.
Prior to this wonderful ceremony, the couple is considered to only be dating irrespective of whether they have declared their consent to each other until a formal declaration is made to the father of the bride through a process called Ikuaka (knocking).
Ikuaka is the first stage of the marriage process. When the groom informs his father of his intentions of marrying to a certain lady, the father in turn informs the eldest male-figure of his kinsmen or umunna as it is popularly known. What follows next is a discussion between the fathers for the date of the marriage; the father of the bride is now obligated to inform his kinsmen that a suitor was coming to ask for the hand of his daughter in marriage.
With the date agreed to and fixed, the groom along with his parents and a small select group of representatives from his Umunna, pay a visit to the home of his bride-to-be. At the event, the father of the groom explains the reason for their visit and their intention to marry one of their daughters.
After the customary welcome of the visitors and conversations between family representatives, the bride, who at this point is absent from this meeting, is then summoned by her parents and asked if she knows the groom; the intention of their visit and whether she consents to his marriage proposal. If she consents, then kola nuts are presented. And in a show of goodwill, the family of the groom presents small gifts to the family of his bride along with presents from their representatives
Image: Newlywed couple celebrating. Source: Umu Igbo Unite
The next step is to do a background check on the history of each family without the knowledge of the other. In the Igbo culture, it is referred to as Iju ese (Discovery of family history and background). In this situation, none of the parties is aware that such action is being taken. The purpose of Iju ese is to confirm that there is no negative history within each family tree that would present an embarrassment to any of the families or destroy the marriage of the couple
In the event the inquiries went well with no issues discovered, a date is fixed for the Imego (payment of bride-price) and in most cases, both the Imego and Igba Nkwu Nwanyi are done on the same day.
However, before the date, the groom is handed a list of items that are required by tradition from him to present to the umunna. On the day of the marriage, the groom comes with his family and friends along with the items and presents them to the umunna. From thereon, a select group of representatives of both families meet in a room to discuss the bride-price which is often miniscule. At this time, the father of the bride admonishes the groom to take good care of his daughter.
Once the negotiations are concluded, both parties rejoin the other guests who have gathered for the Igba Nkwu Nwanyi celebration. This is the stage where the bride is handed a cup of wine and asked to hand it over to the man she has chosen as her husband. The bride and the groom then kneel before their parents to receive prayers for a blessed union.
Funtimes
For news and events coverage, photo features, contributions and adverts contact us via:
Phone: +2348029115783
WhatsApp: +2347037611903
Follow us via:
Facebook: @Words and Shots
Instagram: @words_and_shots
Twitter: @wordsandshots
CHRISTIAN POLYGAMY: 7 FASCINATING FACTS ABOUT (MORMONS) CHURCH OF JESUS CHRIST OF LATTER-DAY SAINTS YOU WON'T BELIEVE ARE REAL
According to official data, there are more than 10 million Mormons in the world. There are some outlandish rumors about the followers of the Church of Jesus Christ of Latter-day Saints. Harsh punishments for children for attending rock concerts, polygamy, domestic violence, billions of dollars in shady funds, etc. Do Mormons really do all this? 
Here are some very interesting facts about this religious cult.
1. Polygamy
The necessity of polygamy was allegedly revealed to John Smith, one of the founders of the Church of the Latter-day Saints, by God himself. The missionary had about 30 legal wives. Other Mormons are allowed to follow the "Smith Principle" and their discretion, but today, they're all about a strong patriarchal monogamous family. However, according to the Fundamentalist Church, men must have at least three wives.
2. Family is a business
Mormon fundamentalists not only encourage polygamy but also "make money" from it. Since the US government recognizes only one marriage, other wives of fundamentalist Mormons with the status of single mothers receive monthly welfare from the state. What's even stranger, polygamous women can move from one husband to another.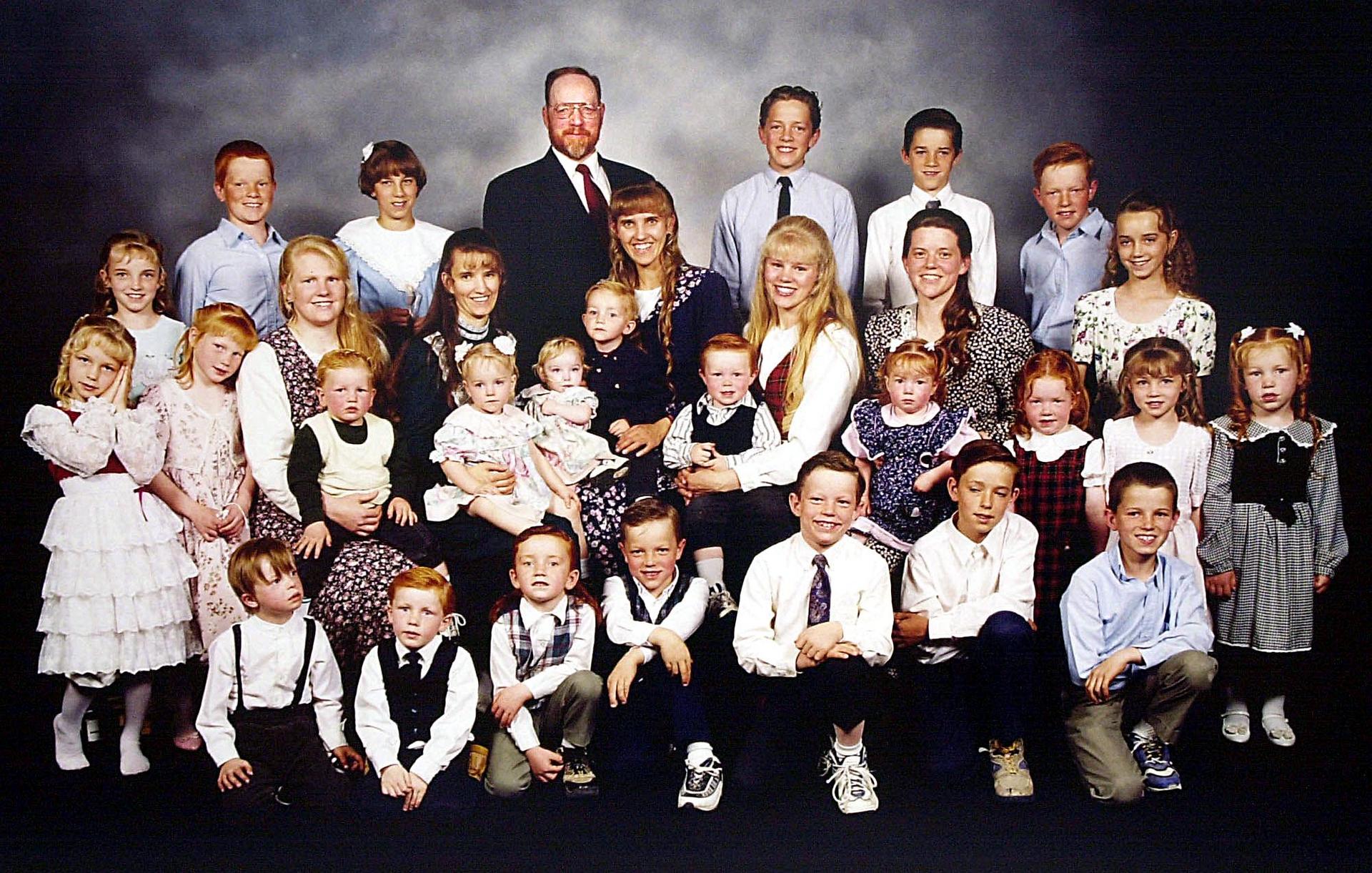 3. Mormons are tech-savvy
In addition to the official website, which has long become an integral part of any religious organization, the Church of Jesus Christ of Latter-day Saints has its own social network. The "Mormon.org" resource offers users to meet Mormons from around the world, view other people's profiles and tell about themselves. The site is translated into many languages and acts as one of the platforms through which new followers enter the organization. Here you can find the nearest meetinghouse on the map, chat online, order the Book of Mormon, or "learn more" about the life of Jesus Christ.
4. The 1% Mormons
Being Protestants, the Mormons know the value of money and how to do business. The American government also does not interfere with their activities since Mormons regularly pay up to 27% of their income to the treasury. Mormons own shares in the Los Angeles Times, a large portion of real estate in Utah, land in Hawaii, several radio stations and TV channels, and many other properties. According to official data, more than 4 billion dollars every year comes from just the minimum deductions.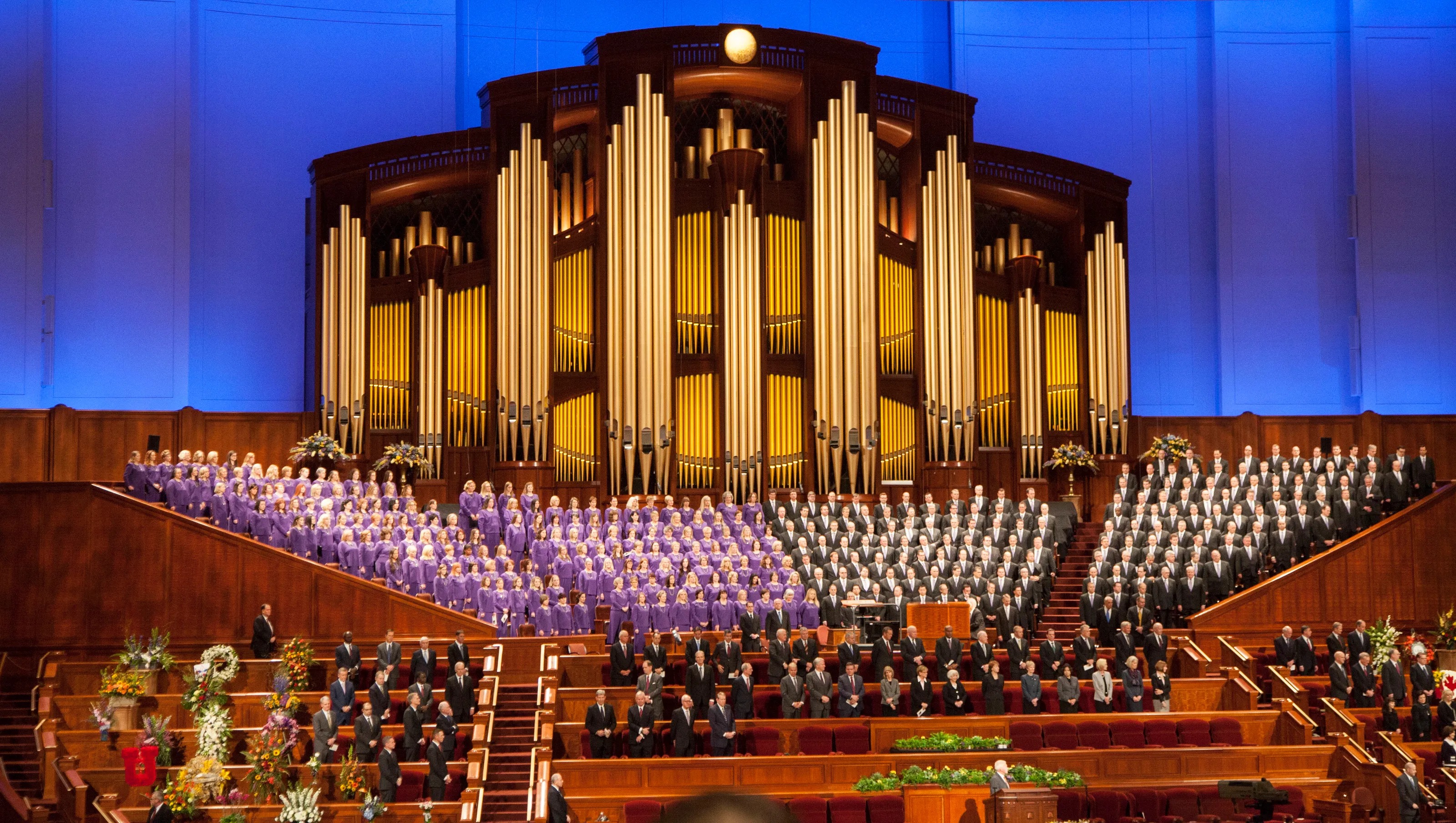 5. The richest Mormon in the world
Modern church followers call Thomas Monson a prophet and bearer of divine revelations for a reason. Monson began his career as a humble teacher. Then he entered the publishing business, after which he worked for a long time in the advertising sphere. After getting a position in the church, Monson became the manager of Mormon enterprises "Bonneville International" and "KSL news." At the peak of his career, Ronald Reagan appointed him as an adviser to the president, and in the 2000s, Monson already owned church assets totaling more than $20 billion.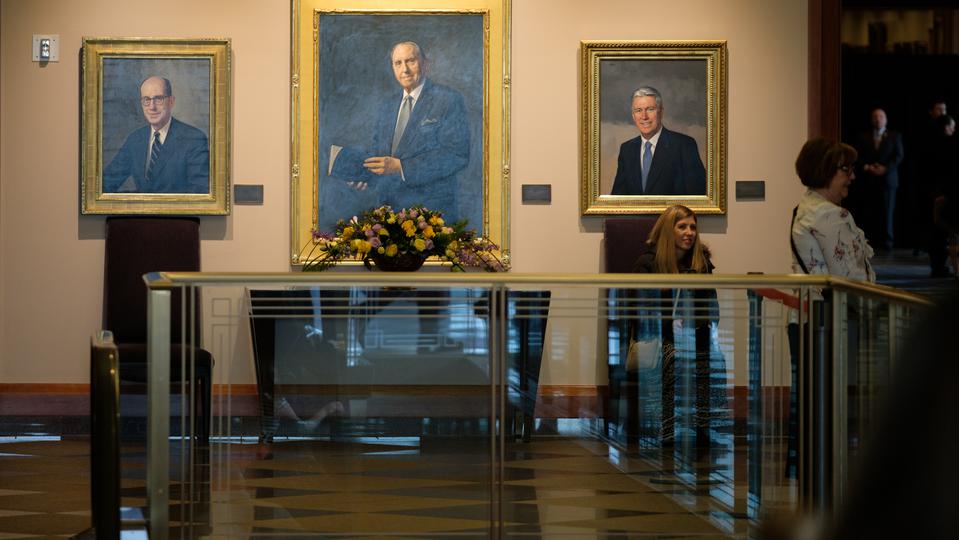 6. Mormon women can't wear pants
In the official Mormon church, the status of a housewife with stereotypical gender roles of a housekeeper is a tribute to tradition, but in the Fundamentalist Church, there's a strict list of everything that women can and cannot do. For example, Mormon women must wear the famous hand-woven ankle-length dresses with pants and special underwear underneath. Mormon wives are forbidden to wear make-up, paint their nails, cut their hair short, and let it loose. Oh, and teenagers are excommunicated from the church for listening to rock music and having premarital relations.
7. Infiltrating the US government
Mormons on the inside are seriously counting on the presidential elections and a change in the country's policy. The famous love story of presidential candidate Mitt Romney and his wife, Annie Romney, touched the hearts of millions of Americans. But this wasn't enough to trump Michelle Obama's image. Ordinary people were wary of the Romneys' promises to ban abortions and restore the so-called "traditional family values." Even though the election was lost, according to experts, Mormons will keep trying to rule the country by backing new candidates.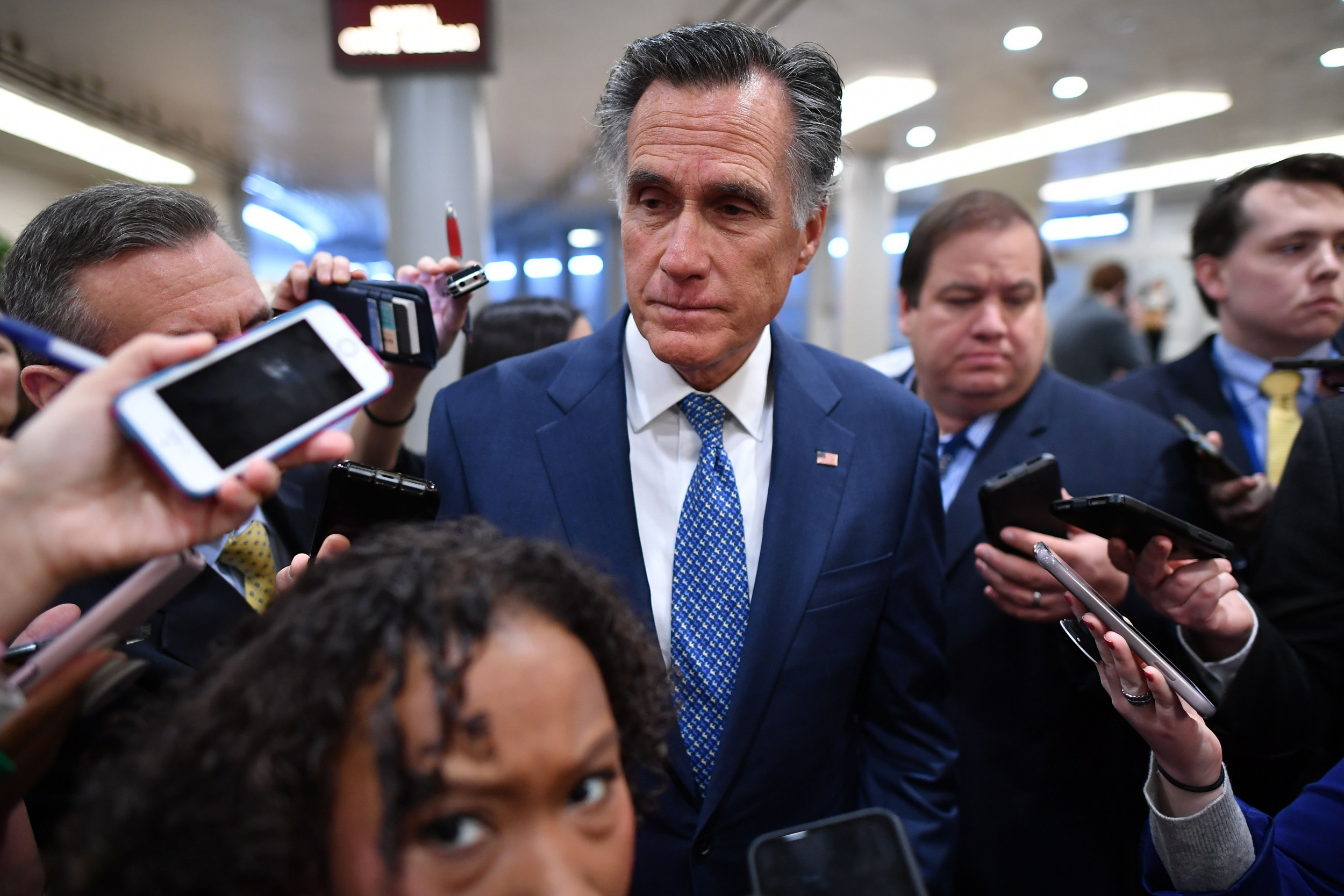 For news and events coverage, photo features, contributions and adverts contact us via:
Phone: +2348029115783
WhatsApp: +2347037611903
Follow us via:
Facebook: @Words and Shots
Instagram: @words_and_shots
Twitter: @wordsandshots