CHRISTIAN POLYGAMY: 7 FASCINATING FACTS ABOUT (MORMONS) CHURCH OF JESUS CHRIST OF LATTER-DAY SAINTS YOU WON'T BELIEVE ARE REAL
According to official data, there are more than 10 million Mormons in the world. There are some outlandish rumors about the followers of the Church of Jesus Christ of Latter-day Saints. Harsh punishments for children for attending rock concerts, polygamy, domestic violence, billions of dollars in shady funds, etc. Do Mormons really do all this? 
Here are some very interesting facts about this religious cult.
1. Polygamy
The necessity of polygamy was allegedly revealed to John Smith, one of the founders of the Church of the Latter-day Saints, by God himself. The missionary had about 30 legal wives. Other Mormons are allowed to follow the "Smith Principle" and their discretion, but today, they're all about a strong patriarchal monogamous family. However, according to the Fundamentalist Church, men must have at least three wives.
2. Family is a business
Mormon fundamentalists not only encourage polygamy but also "make money" from it. Since the US government recognizes only one marriage, other wives of fundamentalist Mormons with the status of single mothers receive monthly welfare from the state. What's even stranger, polygamous women can move from one husband to another.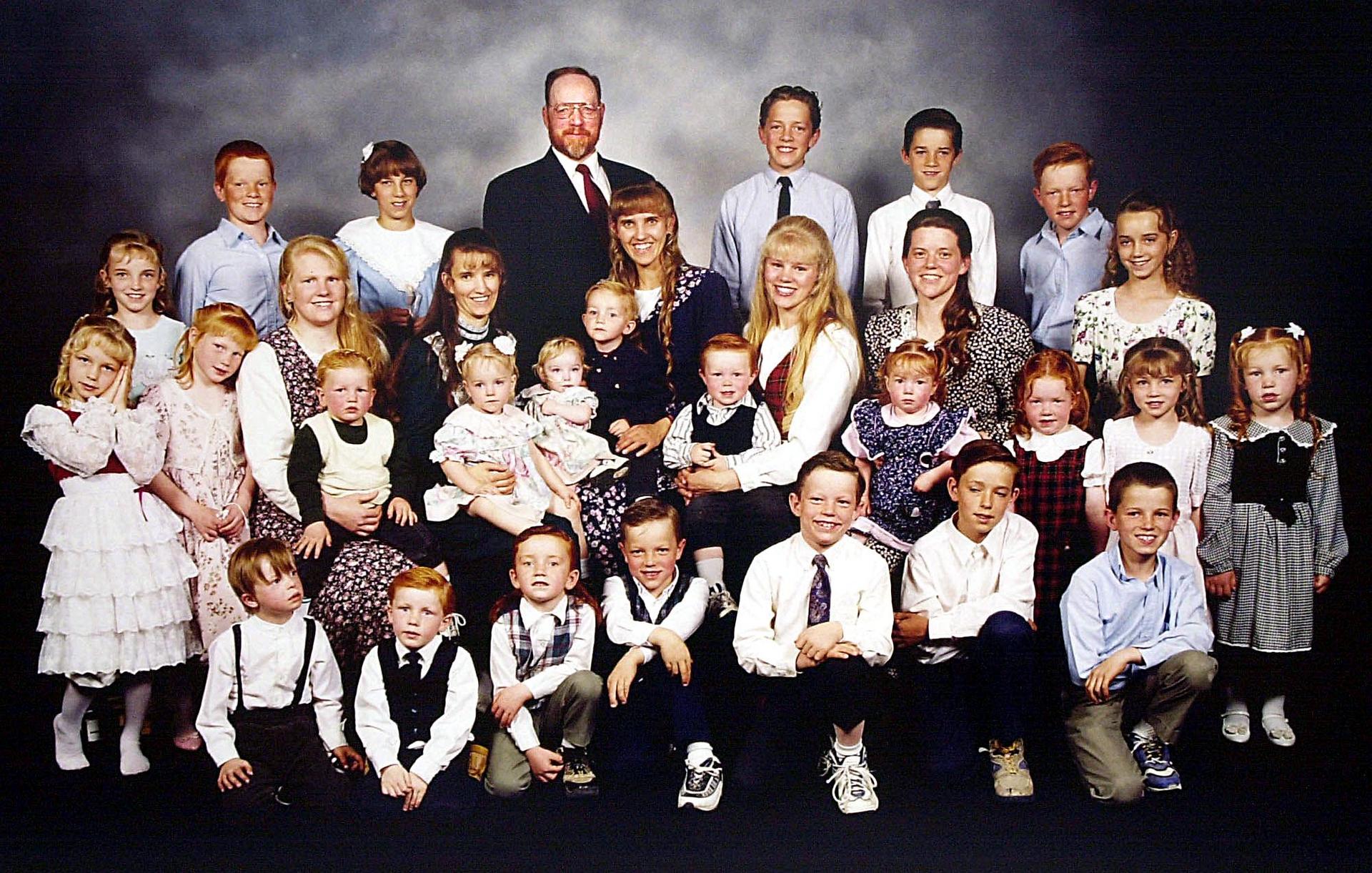 3. Mormons are tech-savvy
In addition to the official website, which has long become an integral part of any religious organization, the Church of Jesus Christ of Latter-day Saints has its own social network. The "Mormon.org" resource offers users to meet Mormons from around the world, view other people's profiles and tell about themselves. The site is translated into many languages and acts as one of the platforms through which new followers enter the organization. Here you can find the nearest meetinghouse on the map, chat online, order the Book of Mormon, or "learn more" about the life of Jesus Christ.
4. The 1% Mormons
Being Protestants, the Mormons know the value of money and how to do business. The American government also does not interfere with their activities since Mormons regularly pay up to 27% of their income to the treasury. Mormons own shares in the Los Angeles Times, a large portion of real estate in Utah, land in Hawaii, several radio stations and TV channels, and many other properties. According to official data, more than 4 billion dollars every year comes from just the minimum deductions.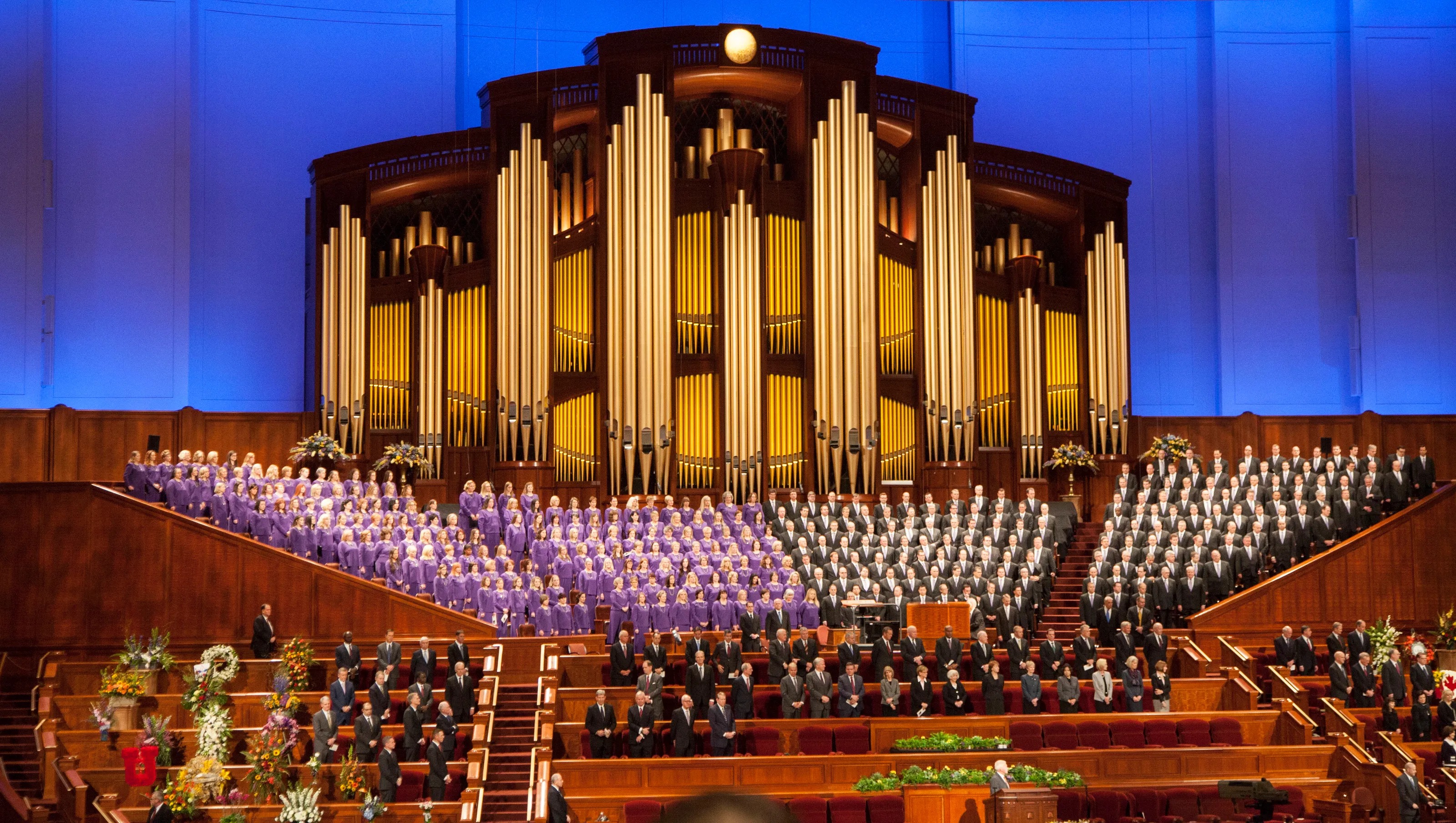 5. The richest Mormon in the world
Modern church followers call Thomas Monson a prophet and bearer of divine revelations for a reason. Monson began his career as a humble teacher. Then he entered the publishing business, after which he worked for a long time in the advertising sphere. After getting a position in the church, Monson became the manager of Mormon enterprises "Bonneville International" and "KSL news." At the peak of his career, Ronald Reagan appointed him as an adviser to the president, and in the 2000s, Monson already owned church assets totaling more than $20 billion.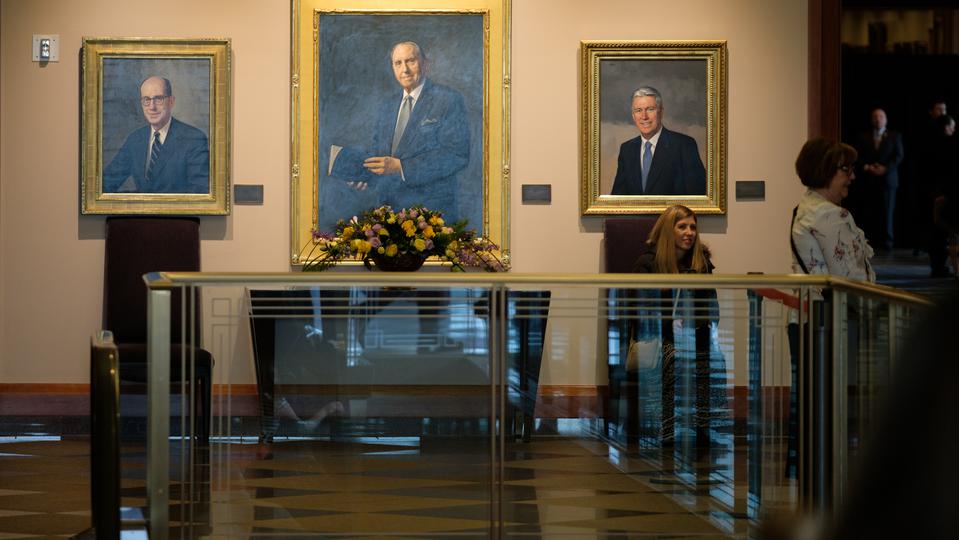 6. Mormon women can't wear pants
In the official Mormon church, the status of a housewife with stereotypical gender roles of a housekeeper is a tribute to tradition, but in the Fundamentalist Church, there's a strict list of everything that women can and cannot do. For example, Mormon women must wear the famous hand-woven ankle-length dresses with pants and special underwear underneath. Mormon wives are forbidden to wear make-up, paint their nails, cut their hair short, and let it loose. Oh, and teenagers are excommunicated from the church for listening to rock music and having premarital relations.
7. Infiltrating the US government
Mormons on the inside are seriously counting on the presidential elections and a change in the country's policy. The famous love story of presidential candidate Mitt Romney and his wife, Annie Romney, touched the hearts of millions of Americans. But this wasn't enough to trump Michelle Obama's image. Ordinary people were wary of the Romneys' promises to ban abortions and restore the so-called "traditional family values." Even though the election was lost, according to experts, Mormons will keep trying to rule the country by backing new candidates.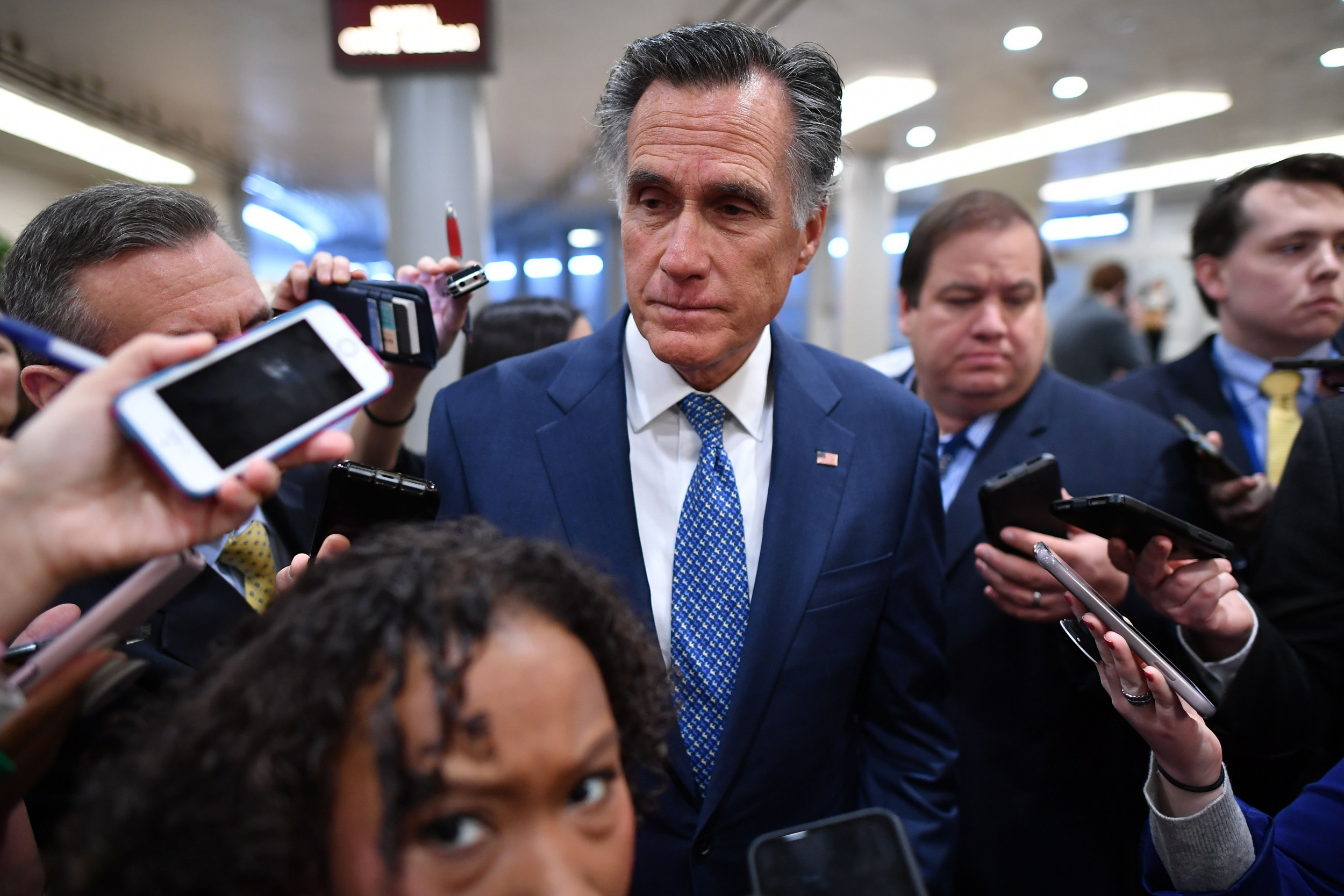 For news and events coverage, photo features, contributions and adverts contact us via:
Phone: +2348029115783
WhatsApp: +2347037611903
Follow us via:
Facebook: @Words and Shots
Instagram: @words_and_shots
Twitter: @wordsandshots
WHY THE CATHOLIC CHURCH IS THE WORLD'S STRONGEST AND MOST ORGANIZED
The Catholic Church is the strongest and most organized institution in the world to date.
The structure of the church is such that no human person, including the Pope, is bigger than the Church.
The church has survived for more than 2,000 years now.
The church spends so much on the education of its priests. The priestly formation is a very thorough and rigorous program. To be a priest, you must at least have a bachelor in philosophy and theology. Some formations incorporate psychology, human development, spirituality, and other secular courses.
The record-keeping of the church is top-notch. The original manuscript of all the writings of the early disciples and the Scriptures are all in the possession of the church, properly kept.
If you attend weekly masses for two years, you are likely to have read the entire bible. The scriptural readings taken at mass in your village are the same that was read everywhere in the world that day.
There is order, there is discipline; this is why you can confidently trust the church.
The strength of the Catholic Church is the reason why Christianity will continue to flourish. . . And of course, that strength is a testament to the fact that the Catholic Church was not founded by any human person.
Source: Facebook
FacebookTelevision
For news and events coverage, photo features, contributions and adverts contact us via:
Phone: +2348029115783
WhatsApp: +2347037611903
Follow us via:
Facebook: @Words and Shots
Instagram: @words_and_shots
Twitter: @wordsandshots
ACTOR AL PACINO 83 EXPECTING BABY FROM GIRLFRIEND 29
At 83 years, one of the greatest actors on earth, Al Pacino is expecting a child with girlfriend Noor Alfallah who is 29 years (54 years younger) .
When the child is born, Pacino, at age 83, will be one of the oldest fathers on record.
Pacino has three children previously with other women.
Just fancy that!
Source: Ani Amagboruju/Facebook
For news and events coverage, photo features, contributions and adverts contact us via:
Phone: +2348029115783
WhatsApp: +2347037611903
Follow us via:
Facebook: @Words and Shots
Instagram: @words_and_shots
Twitter: @wordsandshots
OKWU OTO EKENE EZE: INTERNET SET ON FIRE AS PETE EDECHIE 'CASUALLY' SHAKES OONI OF IFE, STANDING
Netizens on the micro-blogging website, Instagram, have disagreed over the viral video showing the moment the Oni of Ife, Oba Adeyeye Ogunwusi Enitan, was exchanging greetings with veteran Nollywood actors, Pete Edochie and Kanayo O. Kanayo.
In the video shared by Kanayo and Ooni on their verified Instagram handles, the actors had walked into the venue of Elizabeth Jack Rich's 40th birthday party and they approached Ooni's table to exchange pleasantries with him.
The duo delighted to see Ooni extended handshakes simultaneously and ended with the traditional and popular Igbo backhand handshakes.
Kanayo had captioned it, "Last night was awesome @peteedochie @babarex0 @chidimokeme and the very outstanding His Royal Majesty, Oba Adeyeye Ogunwusi Enitan, Ooni of Ife.
The video posted on Wednesday had amassed over 20,000 likes and 1,141 comments on Kanayo's page.
Meanwhile, dissatisfied with the action, some netizens disagreed have tagged it a mere 'woke act' while others believed it to be a normal thing among high-profile individuals.
A user, Maxwell said, "The blame is on the Ooni of Ife for going to that kind of place and for also accepting a handshake from people. I'm not against the Nollywood stars but they are supposed to bow before the stool of the king of Ife. if it was the former Ooni of Ife who could try this and even give him a handshake?"
Another user, Yinka Poyigi, said, "I visited different palaces in the east during the course or a project I was working on, and each time I want to greet the Igwe, I will ask to prostrate like an Omoluabi. Surprisingly, the Igwes always decline because it is not their tradition. The chiefs will gently ask me to stand up and greet, introduce myself and sit down.
"What a culture shock! But that's their tradition, so before you walk with your heads instead of your legs, ask yourself certain questions. 1. Was Ooni in his palace sitting on his stool when this happened? 2. Are the people in question from the same culture? 3. Is Idobale (Porstrate) always a sign of genuine respect? 4. Is Ooni a king of the two veteran Actors? 5. Was this event in Ife? I understand that Ooni is a king to some kings in Yoruba land and even a recognised first-class king in Yoruba land and if I meet him anywhere…my chest will be on the floor.
"I don't expect my Ibo brothers to do the same except when in his palace. When we travel around and experience different cultures, our exposure and ways of thinking will change," he added.
Another user, Iamflappys, muttered, "If you don't respect yourself, no one will. If the real and former king is on the seat, this nonsense will not happen. I respect the work and talent of the legend but if the king starts respecting the throne and acts like a king, this madness will not happen. If anything remove your cap.
In his opinion, a user, Noel Enomheonse, opined, "It looks like this king doesn't know what his culture expects of him. I'm still thinking of that man in Nigeria who shake hands with the great Oba of Benin in that manner. Even the president and other world leaders bow before him. Sorry to say! Pete Edochie just disrespected the king."
However, a user, Ugezujugezu, saw nothing wrong with the action, he even commended Edochie saying, "When you hear OKWU OTO EKENE EZE…….. now you understand it."
Another user, Lincedochie said it is a gathering of elites.
For news and events coverage, photo features, contributions and adverts contact us via:
Phone: +2348029115783
WhatsApp: +2347037611903
Follow us via:
Facebook: @Words and Shots
Instagram: @words_and_shots
Twitter: @wordsandshots