CHRISTIAN POLYGAMY: 7 FASCINATING FACTS ABOUT (MORMONS) CHURCH OF JESUS CHRIST OF LATTER-DAY SAINTS YOU WON'T BELIEVE ARE REAL
According to official data, there are more than 10 million Mormons in the world. There are some outlandish rumors about the followers of the Church of Jesus Christ of Latter-day Saints. Harsh punishments for children for attending rock concerts, polygamy, domestic violence, billions of dollars in shady funds, etc. Do Mormons really do all this? 
Here are some very interesting facts about this religious cult.
1. Polygamy
The necessity of polygamy was allegedly revealed to John Smith, one of the founders of the Church of the Latter-day Saints, by God himself. The missionary had about 30 legal wives. Other Mormons are allowed to follow the "Smith Principle" and their discretion, but today, they're all about a strong patriarchal monogamous family. However, according to the Fundamentalist Church, men must have at least three wives.
2. Family is a business
Mormon fundamentalists not only encourage polygamy but also "make money" from it. Since the US government recognizes only one marriage, other wives of fundamentalist Mormons with the status of single mothers receive monthly welfare from the state. What's even stranger, polygamous women can move from one husband to another.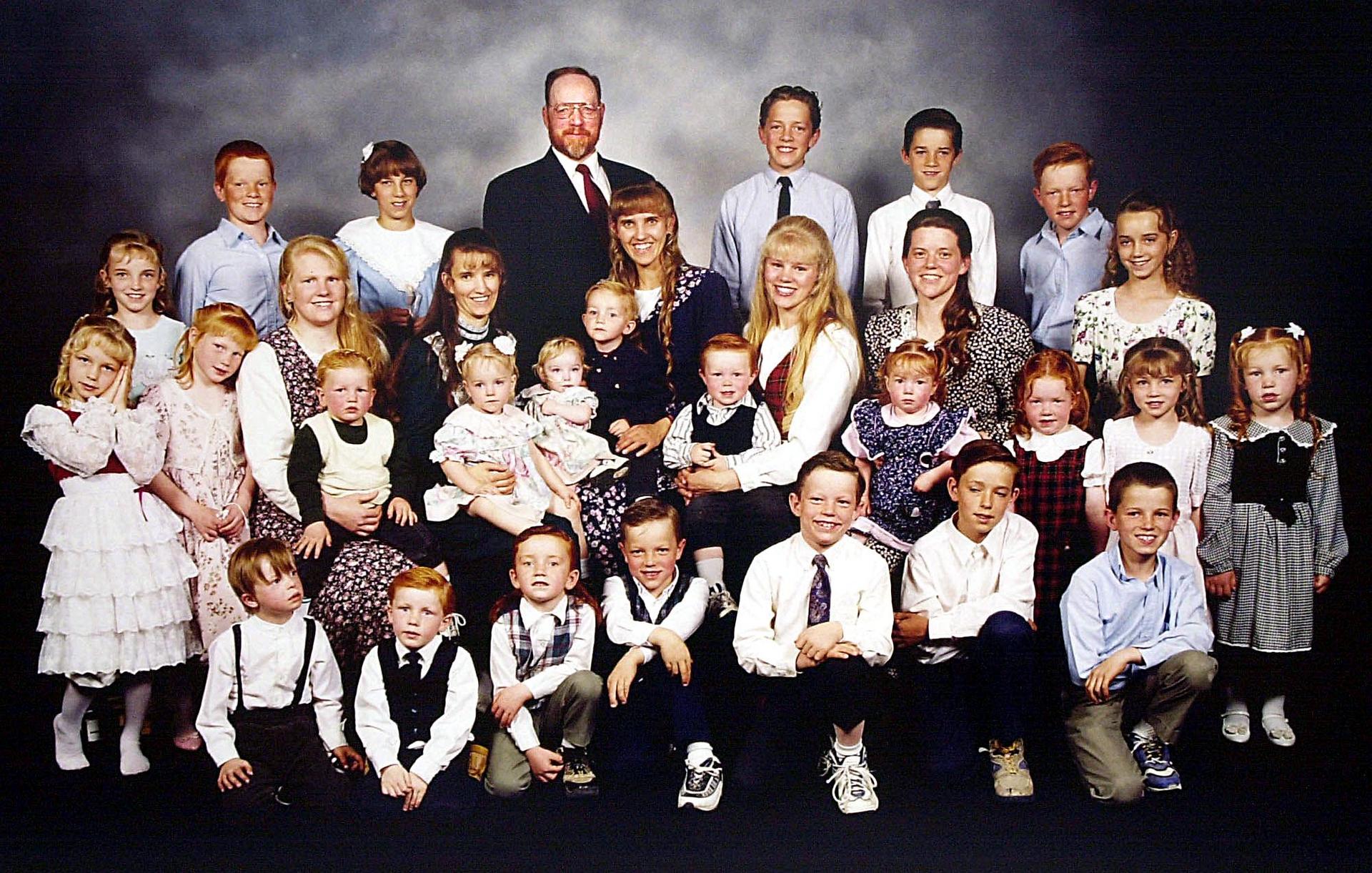 3. Mormons are tech-savvy
In addition to the official website, which has long become an integral part of any religious organization, the Church of Jesus Christ of Latter-day Saints has its own social network. The "Mormon.org" resource offers users to meet Mormons from around the world, view other people's profiles and tell about themselves. The site is translated into many languages and acts as one of the platforms through which new followers enter the organization. Here you can find the nearest meetinghouse on the map, chat online, order the Book of Mormon, or "learn more" about the life of Jesus Christ.
4. The 1% Mormons
Being Protestants, the Mormons know the value of money and how to do business. The American government also does not interfere with their activities since Mormons regularly pay up to 27% of their income to the treasury. Mormons own shares in the Los Angeles Times, a large portion of real estate in Utah, land in Hawaii, several radio stations and TV channels, and many other properties. According to official data, more than 4 billion dollars every year comes from just the minimum deductions.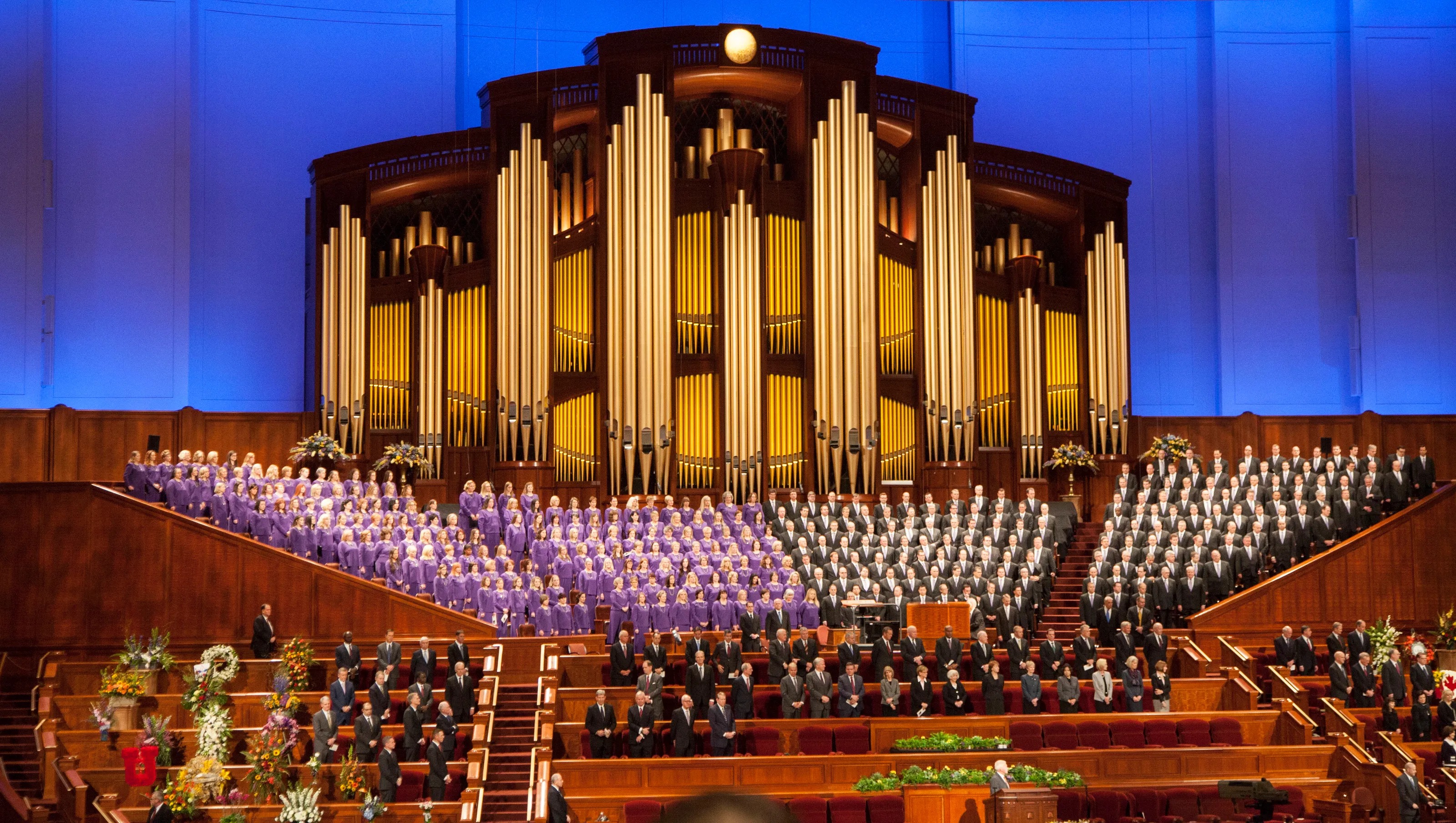 5. The richest Mormon in the world
Modern church followers call Thomas Monson a prophet and bearer of divine revelations for a reason. Monson began his career as a humble teacher. Then he entered the publishing business, after which he worked for a long time in the advertising sphere. After getting a position in the church, Monson became the manager of Mormon enterprises "Bonneville International" and "KSL news." At the peak of his career, Ronald Reagan appointed him as an adviser to the president, and in the 2000s, Monson already owned church assets totaling more than $20 billion.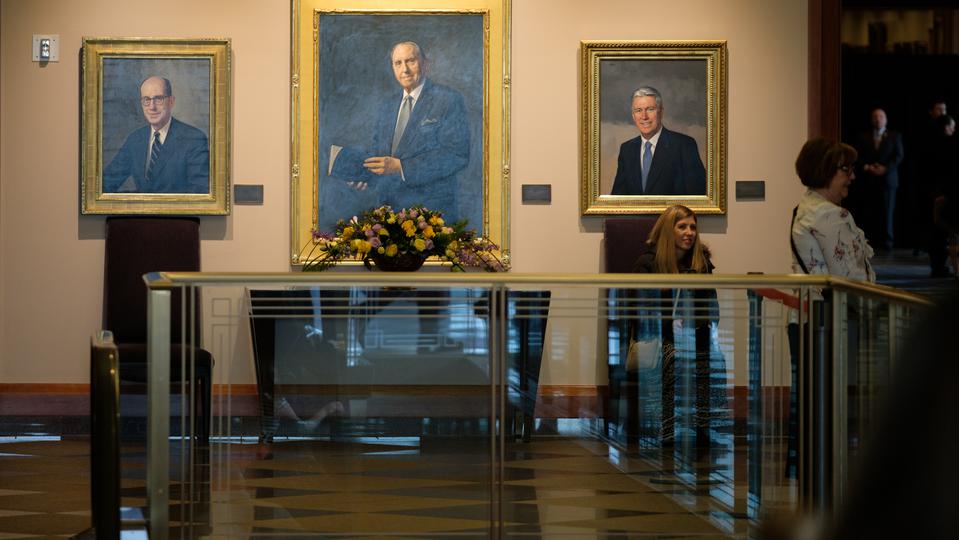 6. Mormon women can't wear pants
In the official Mormon church, the status of a housewife with stereotypical gender roles of a housekeeper is a tribute to tradition, but in the Fundamentalist Church, there's a strict list of everything that women can and cannot do. For example, Mormon women must wear the famous hand-woven ankle-length dresses with pants and special underwear underneath. Mormon wives are forbidden to wear make-up, paint their nails, cut their hair short, and let it loose. Oh, and teenagers are excommunicated from the church for listening to rock music and having premarital relations.
7. Infiltrating the US government
Mormons on the inside are seriously counting on the presidential elections and a change in the country's policy. The famous love story of presidential candidate Mitt Romney and his wife, Annie Romney, touched the hearts of millions of Americans. But this wasn't enough to trump Michelle Obama's image. Ordinary people were wary of the Romneys' promises to ban abortions and restore the so-called "traditional family values." Even though the election was lost, according to experts, Mormons will keep trying to rule the country by backing new candidates.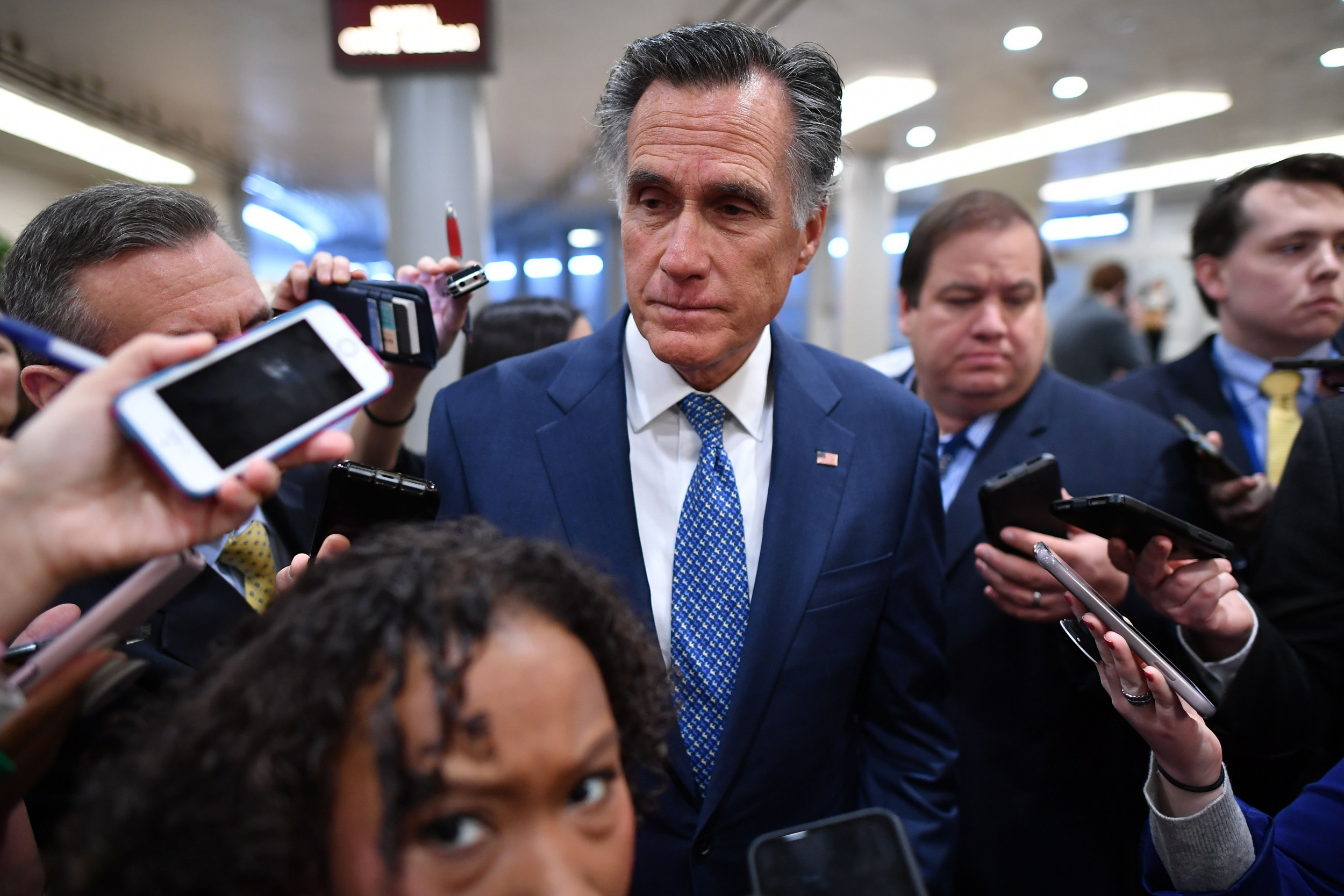 For news and events coverage, photo features, contributions and adverts contact us via:
Phone: +2348029115783
WhatsApp: +2347037611903
Follow us via:
Facebook: @Words and Shots
Instagram: @words_and_shots
Twitter: @wordsandshots
LEGENDARY ROCKEFELLERS SHAPERS OF MODERN AMERICAN ECONOMY
The Rockefeller name has become synonymous with money, symbolized by the richest individual in history, John D. Rockefeller, who left a staggering net worth of $1.4 billion. Yet, beneath this wealth lies a history of tragedy and controversy. Let's delve into the captivating saga of the legendary Rockefellers, the shapers of the modern American economy.
A Fine Father Figure
Born in 1810, William A. Rockefeller, father to John D. Rockefeller, was a man of meager means. Though he was savvy, his dishonorable business practices and subsequent bad reputation caused the family to struggle financially.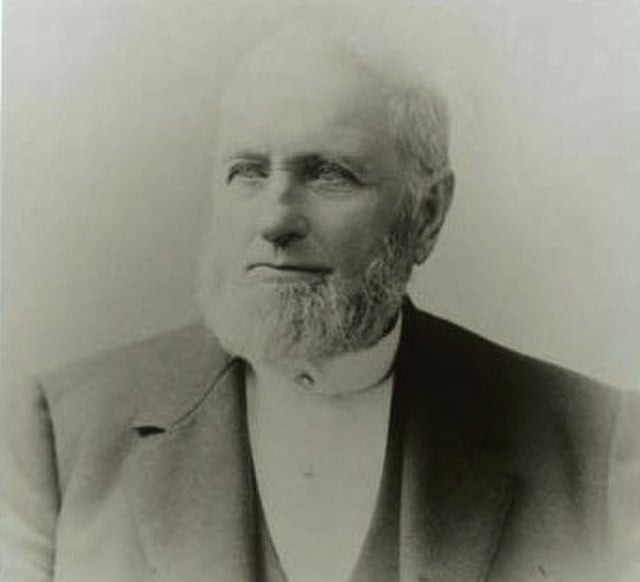 Without a real trade, William Rockefeller posed as a traveling salesman, pretending to be afflicted by various ailments to sell fake "miracle remedies." Known as "Devil Bill," he adopted the alias Dr. William Livingston, supposedly an expert in ear and eye ailments. He duped his wife into hiring a housekeeper, who was secretly his mistress, and they had two illegitimate children while living together.
A Billionaire Is Born
While living in Richford, New York, William and his wife welcomed their son, John D. Rockefeller to the world on July 8, 1839. This was the couples' second child, as their daughter, Lucy, was born just one year prior. By this time, William was surrounded by a multitude of unfavorable rumors stating that he was a thief, a crook, and a gambler. The family had no choice but to move.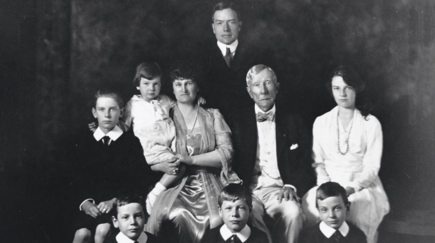 They moved from place to place, each time having to uproot once again due to William's scandalous lifestyle. Finally in 1853, when John was 14 years old, the family was able to settle in Strongsville, Ohio so he could attend and graduate from high school. He attended the first free public high school in Cleveland.
An Ambitious Fellow
The second of six children with a father who could not hold down a job, John showed just how ambitious and industrious he was when he became a teenager. After trying his hand at selling fruits and vegetables, he landed his first official job as an assistant bookkeeper for Hewitt & Tuttle at the young age of 16.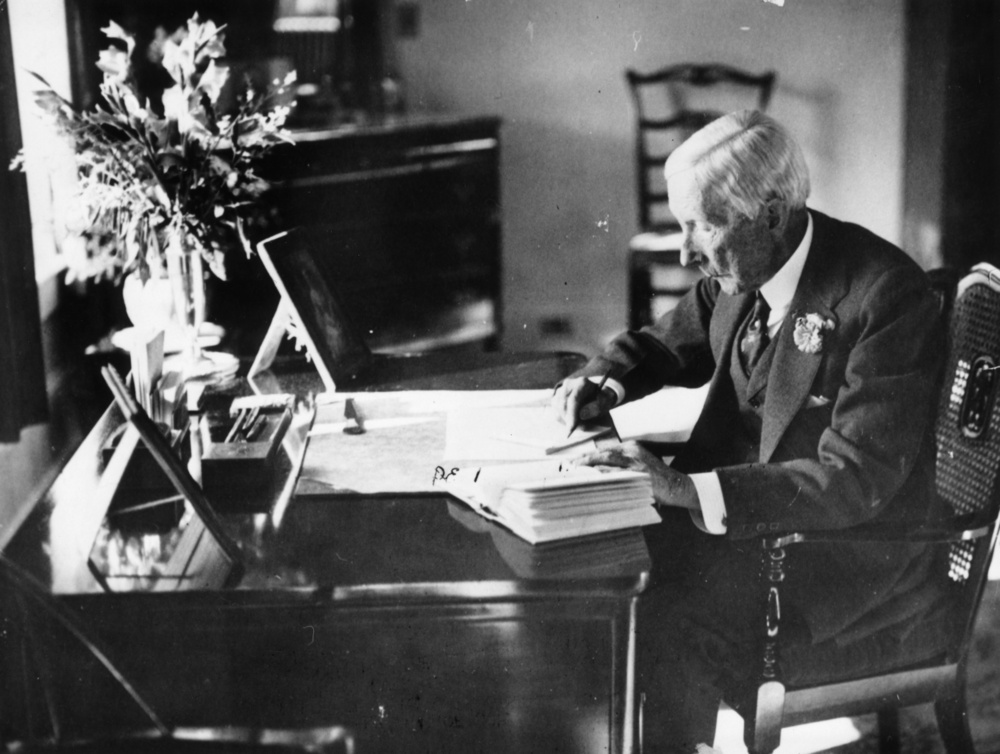 After four years, John D. Rockefeller saved $2,000 and partnered with Maurice B. Clark to start a commission merchant company specializing in grains, hay, and meat, which made $450,000 in its first year. At age 20, he formed a produce business partnership, earning $250,000, and then entered the oil business by founding Andrews, Clark & Co in 1867.
Perks of Being Rich
During the Civil War, men of all ages were called upon to fight for both the Union and the Confederate Army. Though John D. Rockefeller was a firm-standing abolitionist, he had absolutely no desire to go to the front lines. In an effort to exonerate himself from active duty, he requested an exemption from enlistment, stating that he was the sole provider for his family.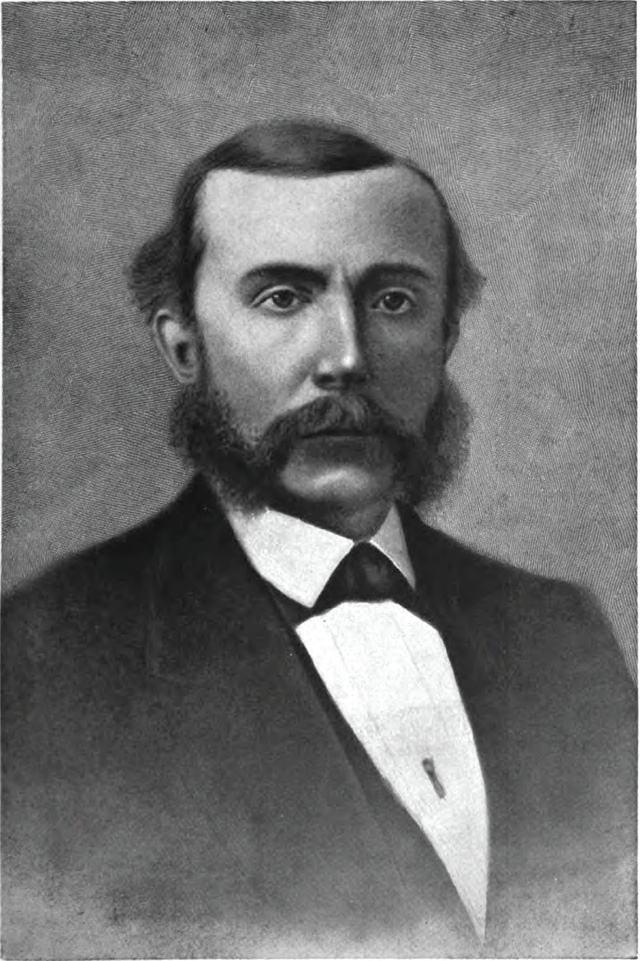 John D. Rockefeller Jr. chose not to enlist during World War I but actively engaged in a lot of charity. Collaborating with the War Department and organizations like the Red Cross, he provided financial aid and resources for the U.S. military and the war campaign. Furthermore, he supported war bond campaigns and assisted the war-related initiatives of the Rockefeller Foundation, particularly in fields such as public health and medical research. His dedication to the war effort was evident, despite his absence from military service.
Right Place, Right Time
During the Civil War's final stages, Cleveland was a crucial logistics center. But, because oil production in Pennsylvania was booming, John D. Rockefeller cashed out his produce partnership shares and, in 1863, started an oil refinery near Pittsburgh. Thanks to the oil rush, his refinery quickly became the biggest in the area within just two years.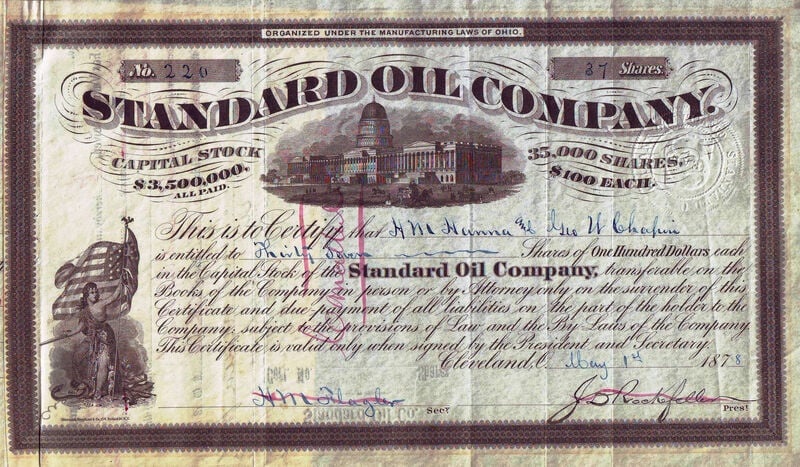 John D. Rockefeller recognized the immense potential in the oil industry due to his rapid success. In 1870, he and his partners founded the Standard Oil Company, using $1 million from his Pennsylvania refinery as startup capital. Rockefeller's talent for efficient operations, combined with a booming economy, led to steady profit growth from the company's inception. His initial triumph, along with substantial earnings, fueled his ambition to implement a takeover strategy that would later become a contentious and pivotal chapter in history.
Partnerships Alleviate Competition
Within just two years, Standard Oil had expanded significantly, controlling the majority of refineries throughout the Cleveland area. In order to alleviate any potential competition and to control the transport of his oil, John D. Rockefeller knew that he had to forge a partnership with the railroad companies as well as purchase additional pipelines and oil terminals.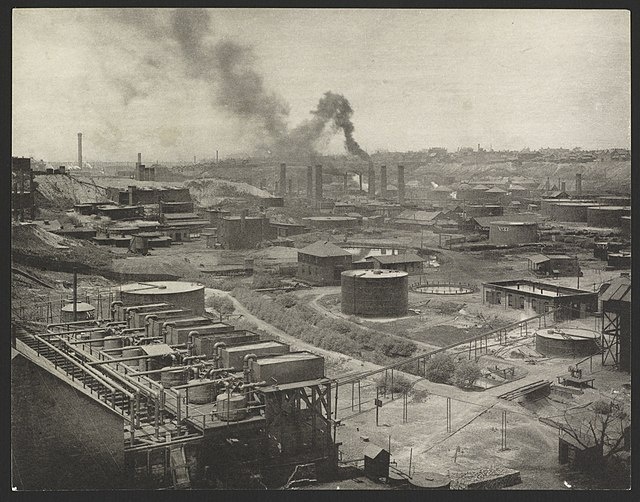 He began purchasing land to prevent rival companies from starting their own private transportation system. In doing so, Standard Oil substantially tightened their grasp on the industry resulting in little to no competition whatsoever.
Scandalous Scheme Leads to a Massacre
In 1871, John D. Rockefeller, along with multiple railroad lines, founded the Southern Improvement Company. In writing, the company's intention was to alleviate the competitive rate wars that existed between the rail lines and evenly distribute the oil traffic between the Pennsylvania Railroad, the Erie Railroad, and the New York Railroad as well as limit the amount of oil produced.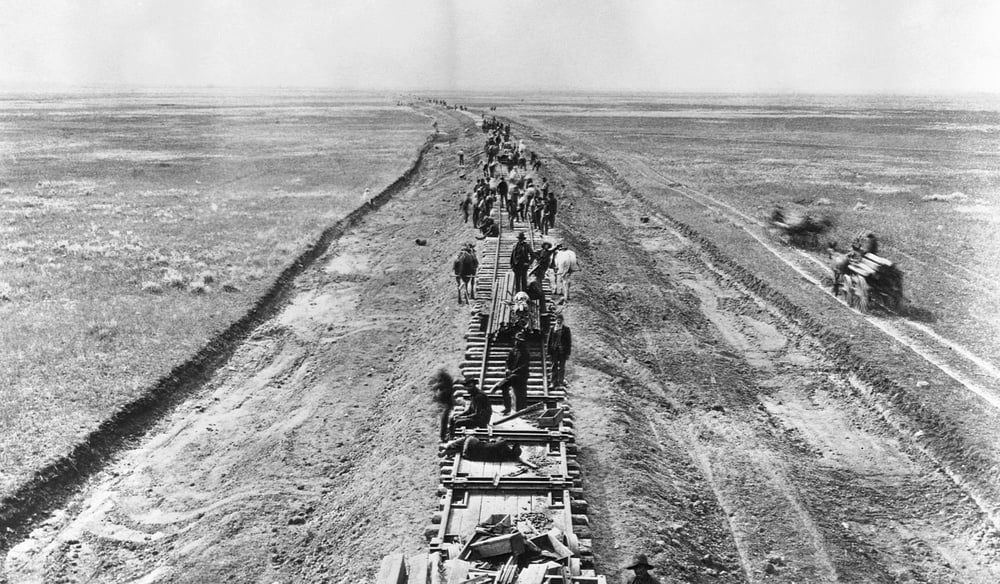 In all actuality, the Southern Improvement Company turned out to be a scheme that brought unwanted attention from the government due to the scandalous relationships formed between the railroads and big business, aka John D. Rockefeller. Throughout the company's existence which only lasted one year, John D. Rockefeller was able to swoop in and purchase 22 of the 26 refineries in Cleveland due to their lack of transportation. These acquisitions would later become known as "The Cleveland Massacre". 
Keep Your Friends Close, Your Enemies Closer
By 1879, John D. Rockefeller was one of the wealthiest men in the United States and controlled nearly 90% of the country's refineries. With a goal to control the oil industry throughout the US and the world, his savvy and somewhat questionable tactics at times terrorized his competitors and betrayed his alliances.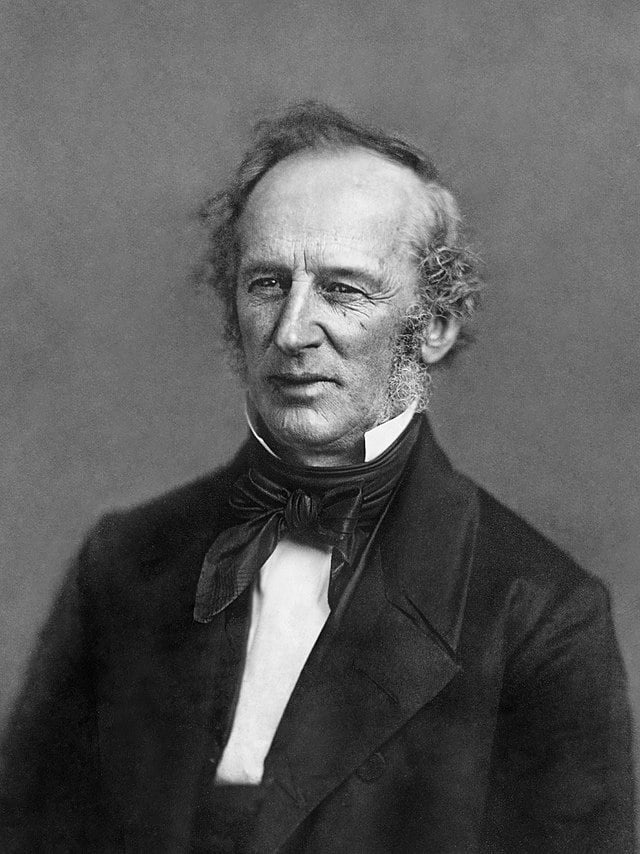 In his early career, John D. Rockefeller teamed up with railroad and shipping magnate Cornelius Vanderbilt. To benefit both, Rockefeller granted Vanderbilt exclusive shipping rights at a lower rate. However, as Standard Oil surged in growth, Vanderbilt's request to renegotiate pricing came too late. Rockefeller had already invested in his own pipeline, leaving Vanderbilt without profit. The transportation mogul passed away just a few years later.
The Big Apple
While the city of Cleveland had served him well, in 1883 John D. Rockefeller decided it was time to take on the Big Apple. He moved his family to New York and began construction on the Standard Oil Building. The chosen site was at 26 Broadway, the same location as the former home of the head of the U.S. Treasury, Alexander Hamilton.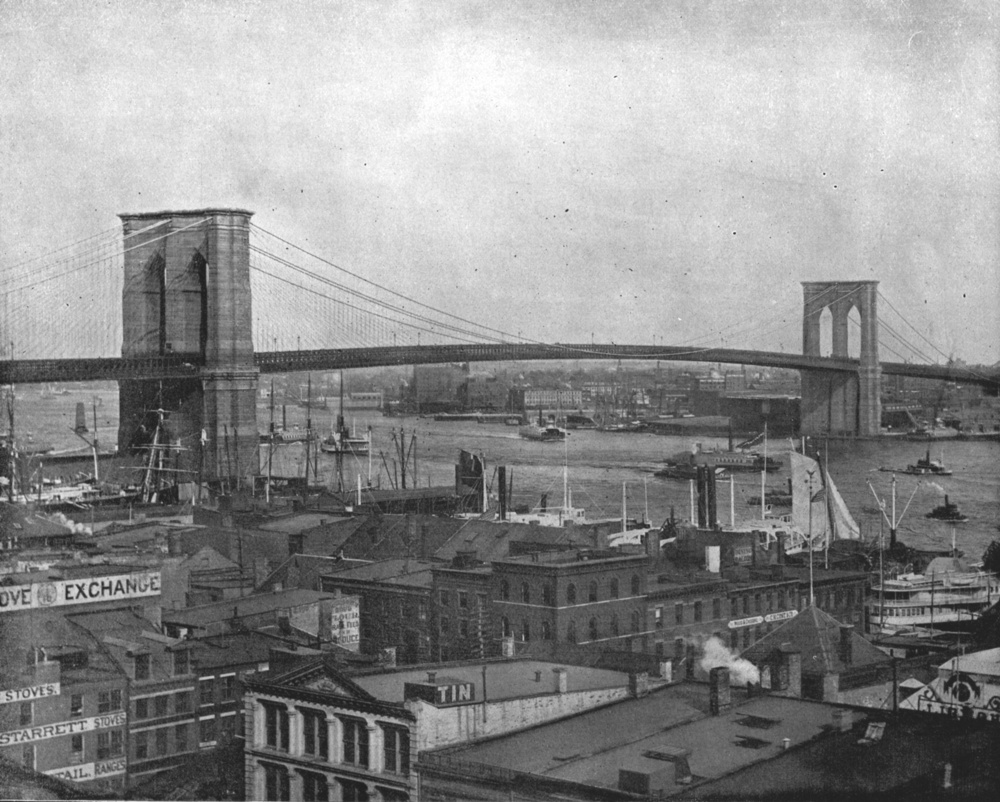 The original structure was nine stories tall but after several renovations and expansions, it is now 31 stories and has become one of New York City's official landmarks. Though the Rockefeller family sold the building in the 1920s, it is still known to this day as The Standard Oil Building.
A Battle With Congress
John D. Rockefeller's rise to power did not go unnoticed. By the late 1880s, his wealth as well as his questionable business practices caught the eye of some members of the United States Congress. By creating numerous divisions of his company under the Standard Oil umbrella, John D. Rockefeller had come to monopolize multiple markets.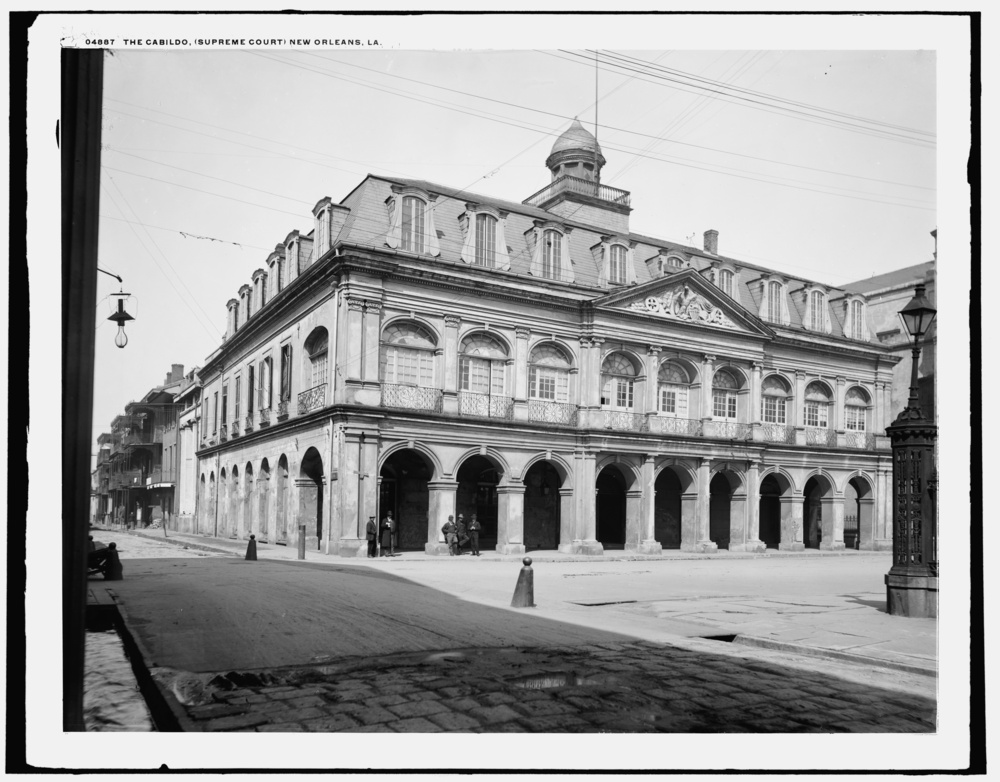 Congress, driven by concerns over monopolies' negative impact on American capitalism, enacted the Sherman Antitrust Act in 1890 to outlaw monopolizing commerce in the United States. A mere two years later, the Ohio Supreme Court found Standard Oil in violation of this law. Consequently, John D. Rockefeller was compelled to dissolve the company and bring in new management for all his subsidiaries.
Find a Workaround
Even with Congress breathing down his neck, John D. Rockefeller refused to relinquish power. In an attempt to show that he was being compliant with the Sherman Act, he created a board to make it appear as though there were additional shareholders and decision-makers. Unbeknownst to Congress, the company's hierarchy was still intact with all of the inner workings of each division being handled by a board led by John himself.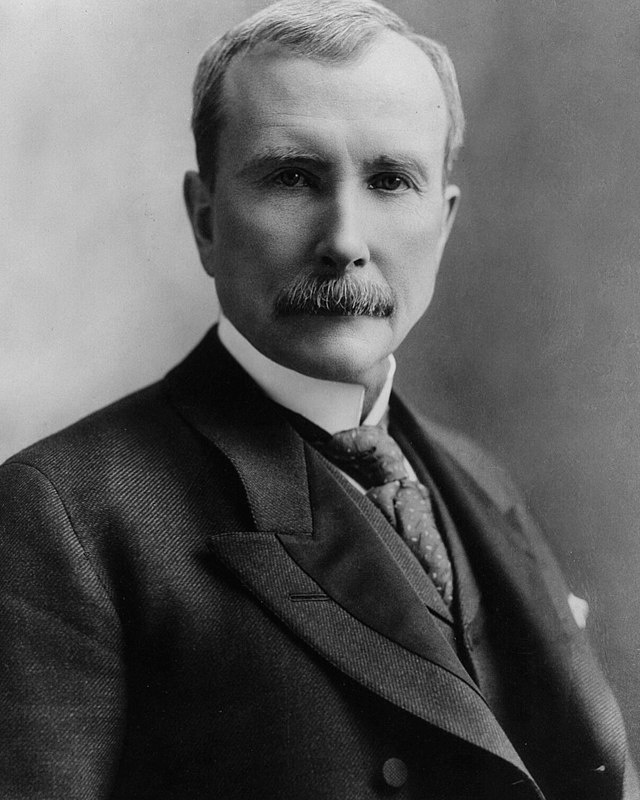 Rockefeller seemed to have found a workaround. He continued running things under the guise of a board for nine years but perhaps became too confident. In a bold move, he once again compiled each of his companies into one holding group causing Congress to intervene and force the company to dissolve once more.
Stress or Not?
Having every business transaction scrutinized by Congress could cause any tycoon to suffer from stress. Rockefeller was no different. He endured many stress-related symptoms including moderate depression, digestive issues, and hair loss after his tussle with the government.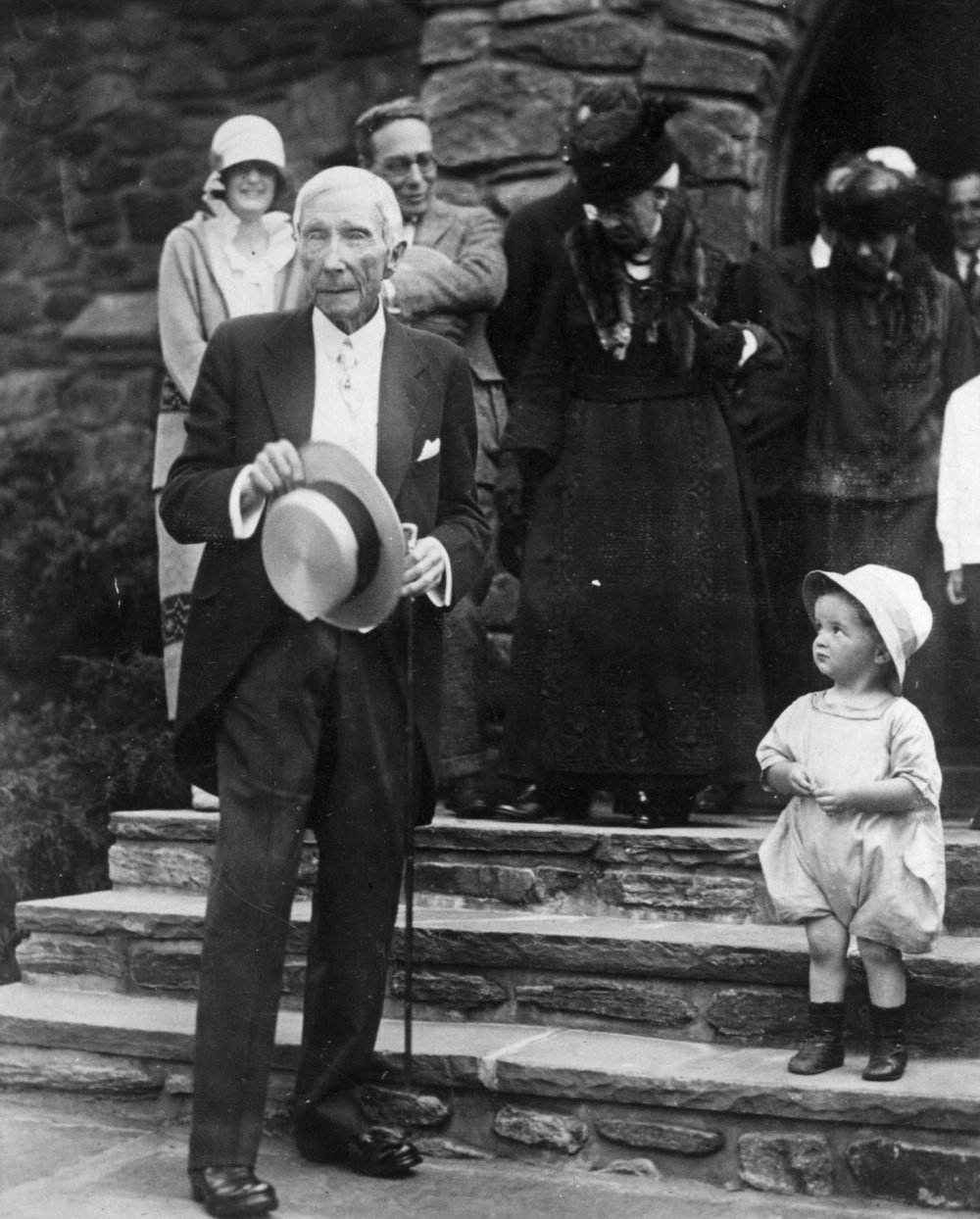 While the depression and digestive troubles were truly the results of his anxiety, his hair loss was not. When he was in his 50s, John D. Rockefeller was diagnosed with alopecia, a disease that causes the immune system to attack the hair follicles, causing extreme hair loss. After going bald and losing his eyebrows, Rockefeller invested in wigs of different lengths to appear as though he was getting haircuts.
A Charitable Man
While John D. Rockefeller may seem like a self-serving man consumed by greed, in all actuality, he was quite charitable and kind. Even though he was one of the richest men in the world, he never forgot what it was like to struggle to feed his family. Because of this, he wanted to share the wealth.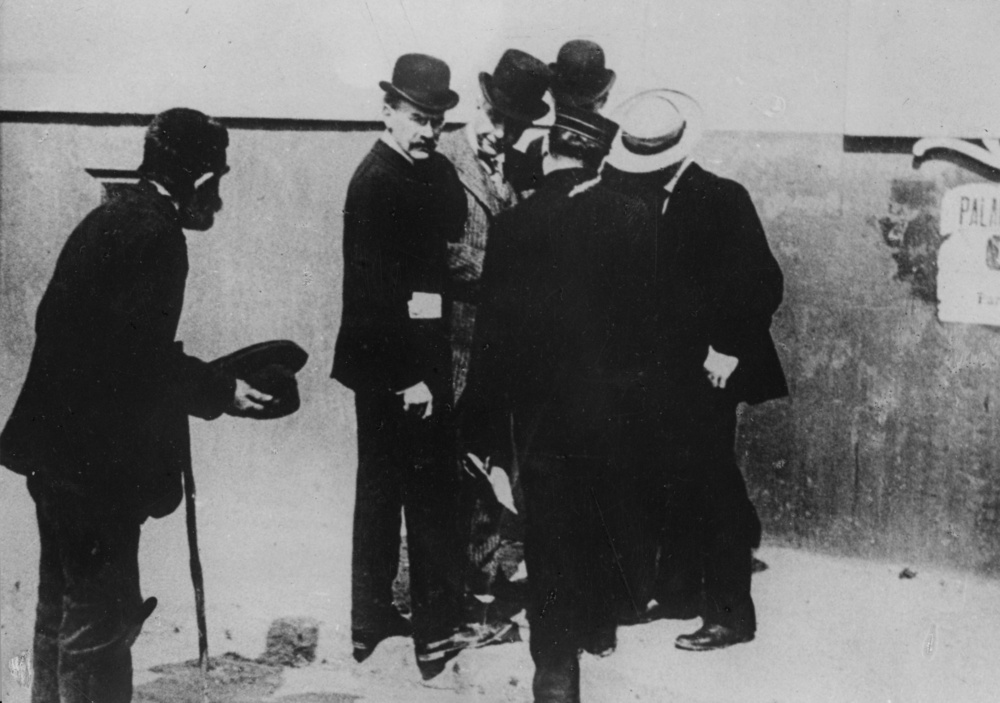 No matter where he was going, John D. Rockefeller would carry on his person a bag of dimes which he would happily hand out to anyone he met. He was not concerned about their social status nor their financial status as he gave dimes to children as well as fellow millionaires such as Samuel Firestone of Firestone Tires. It is estimated that in total, he handed out over $35,000 worth of dimes in his lifetime. 
See a Problem? Fix It
In the early 20th century, the Rockefeller family dedicated their time and efforts to philanthropy, so when they discovered that 40% of all Southerners had become infected by hookworms, they quickly came to their aid. Hookworm is a parasite that causes those infected to suffer from anemia and exhaustion as well as stunted growth so the long-lasting effects could have been extraordinary.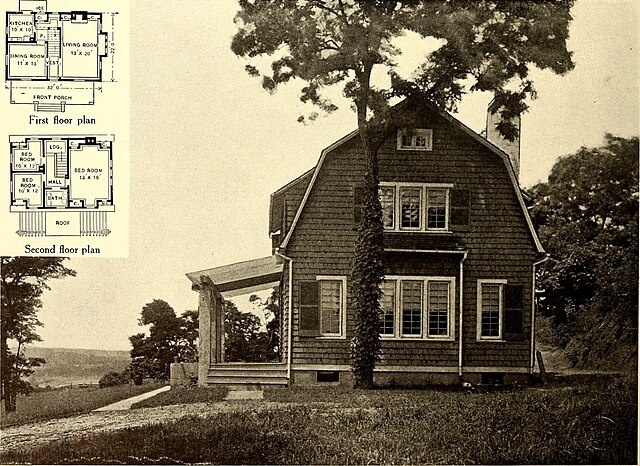 In 1910, in an effort to combat the outbreak of infections, John D. Rockefeller donated $1 million to the Rockefeller Sanitary Commission to map high-risk areas, treat those who were infected, and improve sanitation efforts in the communities. Since his intervention, hookworm has remained under control and can only be found in very rural areas of the Deep South.
Behind Every Great Man….
John D. Rockefeller, though having a brilliant mind for business, could not have become as successful as he was without the support and advice from his wife, Laura Spelman. Married in 1864, Spelman was also a philanthropist as well as an abolitionist who was passionate about higher education for women.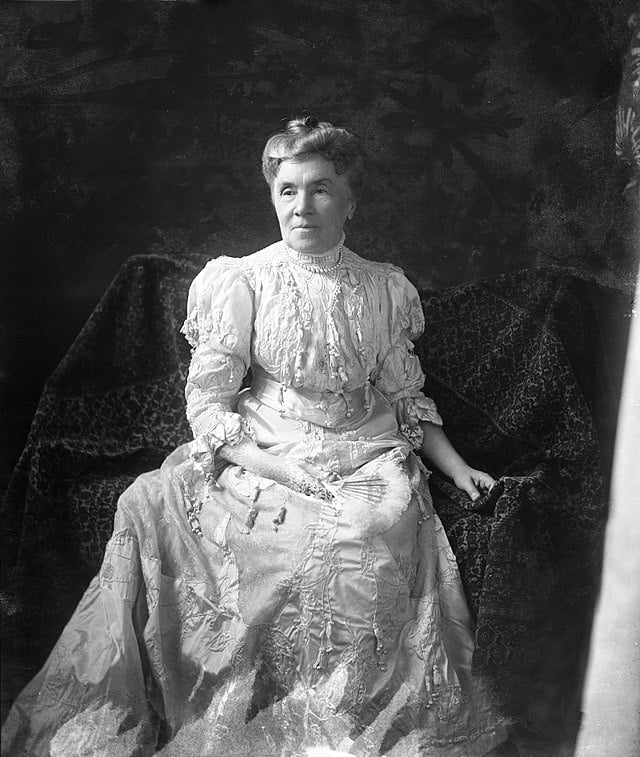 In 1882, the wealthy couple began donating ample amounts of money to an Atlanta Baptist Female Seminary, a college that was founded to educate black women during a period in history when other institutions forbade them from entering their grounds. After two years of hefty donations, the college changed its name to Spelman College in honor of Laura Spelman and her generosity.
Two Fine Institutions
While John D. Rockefeller is largely known for his role in creating a flourishing American economy, it should also be mentioned that because of his philanthropic work and generous charitable donations, The Rockefeller Institute for Medical Research and the University of Chicago were both founded.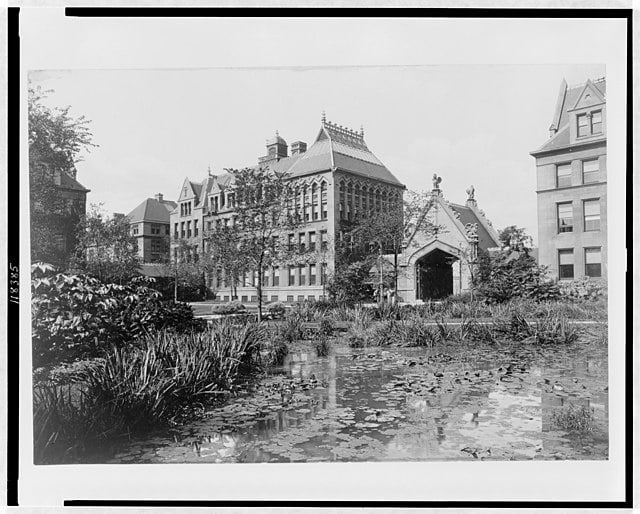 In 1890, he donated $600,000 to assist in funding the establishment of the University of Chicago, whose iconic chapel bears his name. In 1901, John D. Rockefeller founded The Rockefeller Institute for Medical Research in an attempt to encourage the study of diseases so that they may be prevented. Since its inception, scientists and medical staff have transformed biochemistry and medical treatments for numerous afflictions affecting people around the world.
Ahead of His Time
In an effort to support secondary and higher education in the United States regardless of race, sex, or creed, John D. Rockefeller established the General Education Board in 1902. Their goal was to promote education for all, at all levels, including the meagerly funded black schools in the South.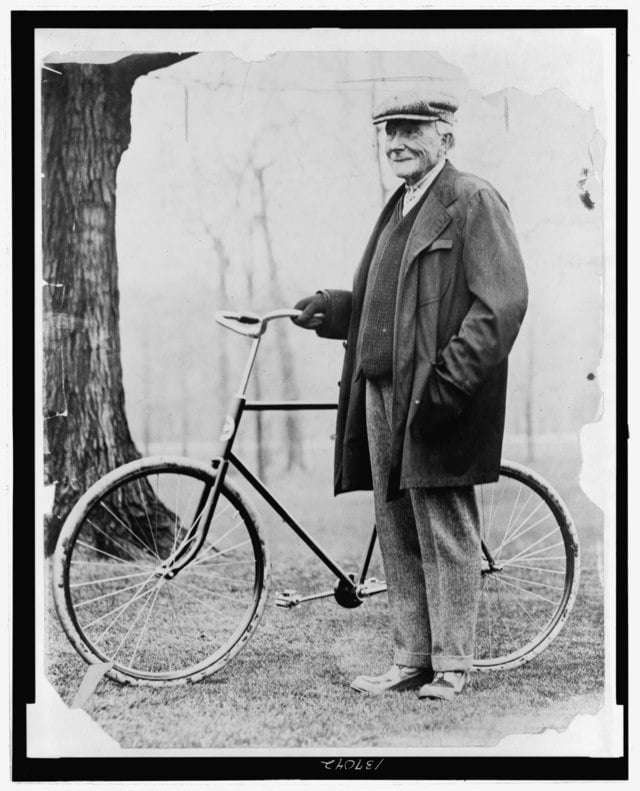 He went one step further in 1913 when he created the Rockefeller Foundation to "promote the wellbeing of mankind throughout the world". Since its inception, it has not failed to reach its goal. With millions upon millions of dollars donated, the foundation has improved public health, promoted education, and enhanced the arts as well as scientific and medical advancements.
The Philanthropy Started Young
While John D. Rockefeller has oftentimes been criticized for his less-than-conventional business practices and rumored misgivings, his charitable nature cannot be disputed. Since a child, he was convinced that a man of means has a duty to help others, so much so that he began donating his own funds ever since he received his very first paycheck as a teenager.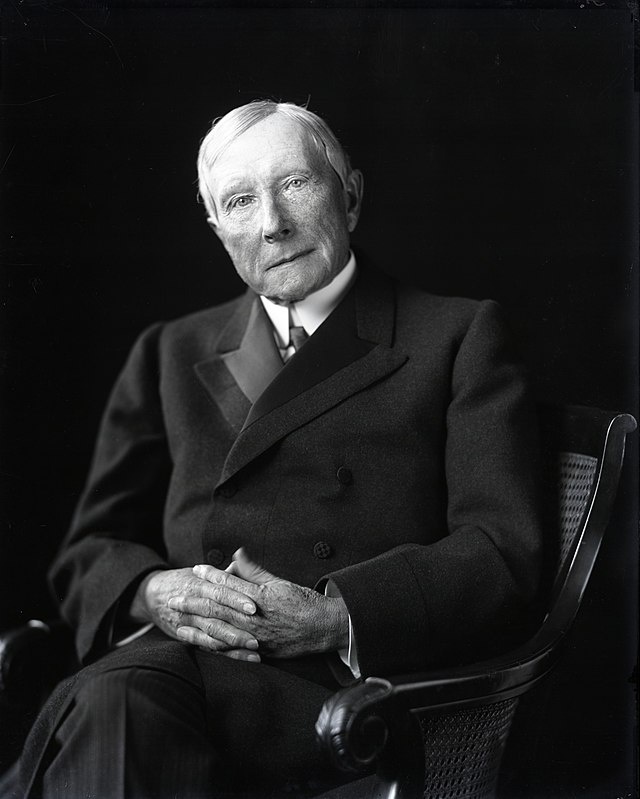 As a teenager, each time he received a paycheck, he would donate a portion of it to his local Baptist church, the African-American church, and the Sunday School. Throughout his life, he firmly believed that "the rich man shouldn't die rich, the rich man should die having done good things with the wealth that he has created".
A Quiet Stance
While John D. Rockefeller rarely hid his social stances, when it came to his support of Prohibition, his participation was done so behind closed doors. Perhaps he opposed the use of alcohol because of his father's drunken antics or he was standing in solidarity with his wife, Laura, who was the founding member of the Women's Christian Temperance is up for debate.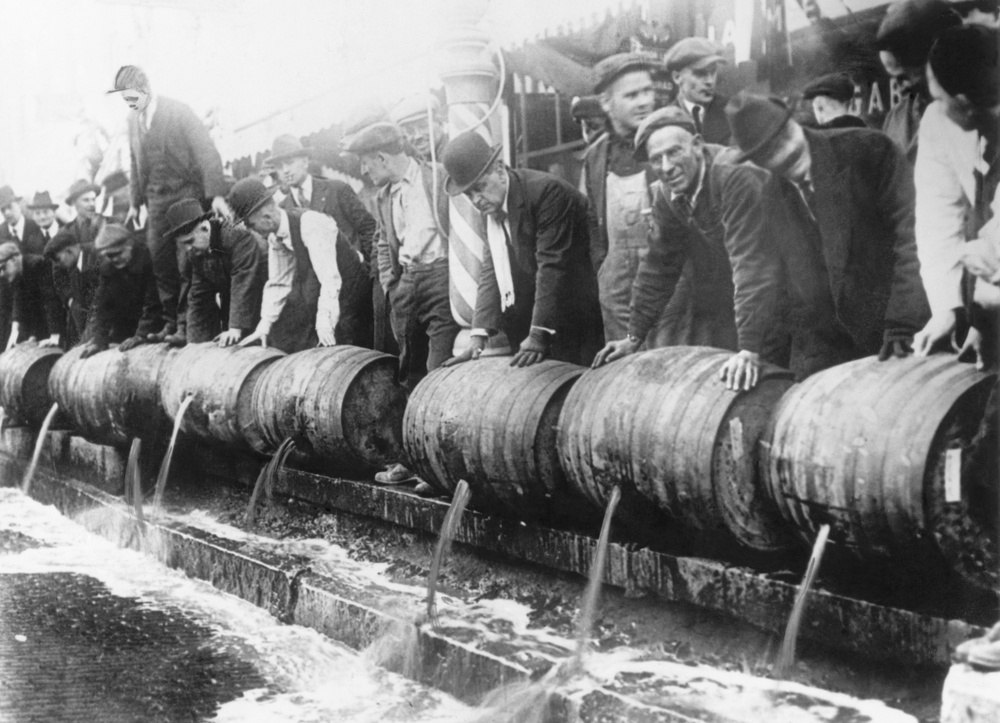 Either way, it was his huge donation that the WCTU used to pass the 18th Amendment and the Volstead Act. Many speculated later that he funded Prohibition for his own financial gain, however, the fact that he never drank a lick of alcohol nor smoked an ounce of tobacco suggests that he considered both to hold no value.
A Life Worth a Biography
Because of his unprecedented success and charitable donations, the Rockefellers authorized a biography to be written about the patriarch in the 1930s. At the time, they asked the future Prime Minister and successful writer, Winston Churchill, to author it. Churchill reluctantly agreed but requested that the family extend him a $250,000 advance on the project.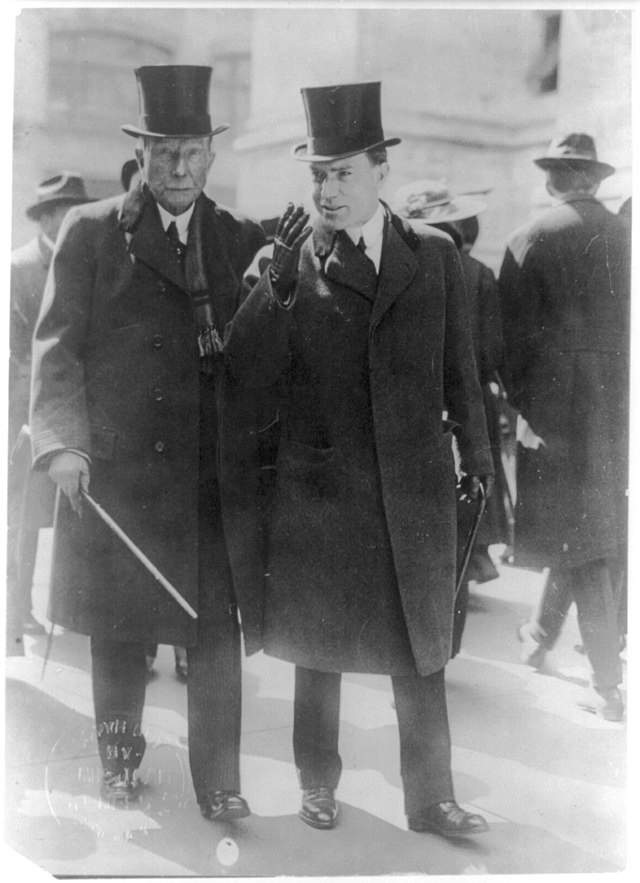 Whether they were offended or not, the family respectfully declined and hired a Colombia University historian named Allan Nevins to do the honors instead. Certainly, they are one of the wealthiest families in the world and could have afforded the advance, however, they are also financially savvy and $250,000 was too steep a price tag.
The Death of a Tycoon
John D. Rockefeller lived a full life, dying of atherosclerosis in 1934 just two months shy of his 98th birthday. Because of his longevity, he actually outlived his life insurance policy earning him an additional $5 million dollars from his payout.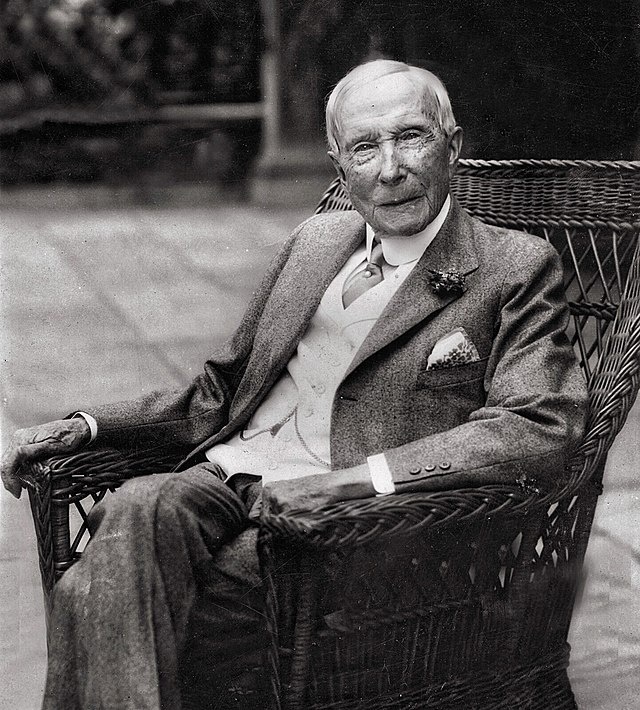 Upon his death in 1934, Rockefeller was worth an estimated $1.4 billion. While that in itself is astounding, the fact that he maintained that level of wealth throughout his life is a testament to his intelligence and work ethic. Granted the billionaires of today may be worth more than John D. Rockefeller when he passed, however, that comparison is based on actual dollars as opposed to the percentage of the national GDP. For example, in 2019 Jeff Bezos was worth 0.006% of the total GDP whereas Rockefeller was worth an incredible 2%.
A Chip Off the Old Block
John D. Rockefeller and Laura Spelman had five children together, four daughters and one son. Their youngest, John Jr. was born on January 29, 1874, and grew up idolizing his father though he was relatively unphased by his immense wealth.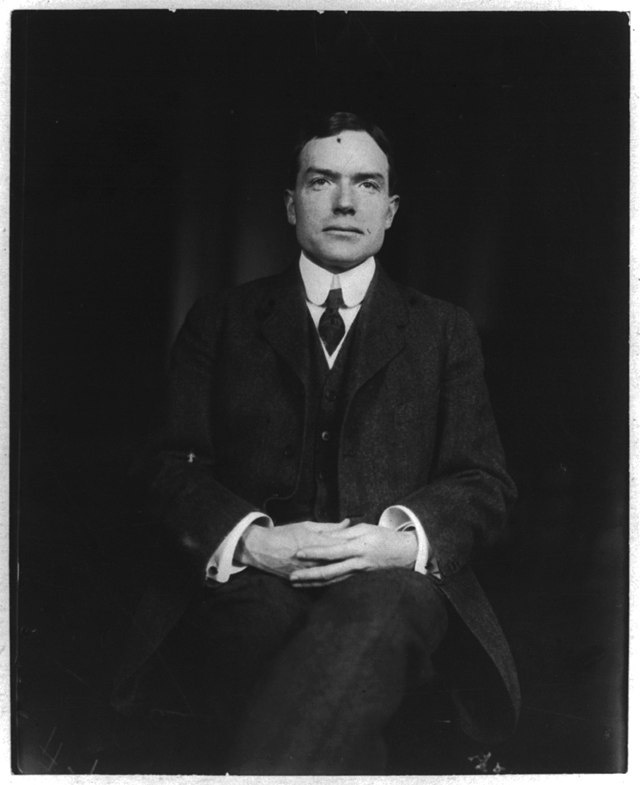 Fueled by the desire to follow in his father's footsteps, John Jr. joined him as a director at Standard Oil headquarters after graduating from Brown University. At the time, the company was in disarray due to the consequences of the Sherman Act, and the chaotic restabilizing left John Jr. feeling dissatisfied and yearning for a change of scenery. He made the decision to leave Standard Oil in order to focus his energy on real estate and philanthropy instead.
A Miner Dilemma
By 1913, John Jr. was a 40% shareholder and sat on the board of a Rockefeller-owned company called Colorado Fuel and Iron (CF&I). In September of that year, 11,000 coal miners working for CF&I went on strike to protest unfair wages, dangerous working conditions, and mistreatment from their employer. The company responded by evicting the miners and their families from the homes, leaving them to live in tents throughout the winter while continuing to strike.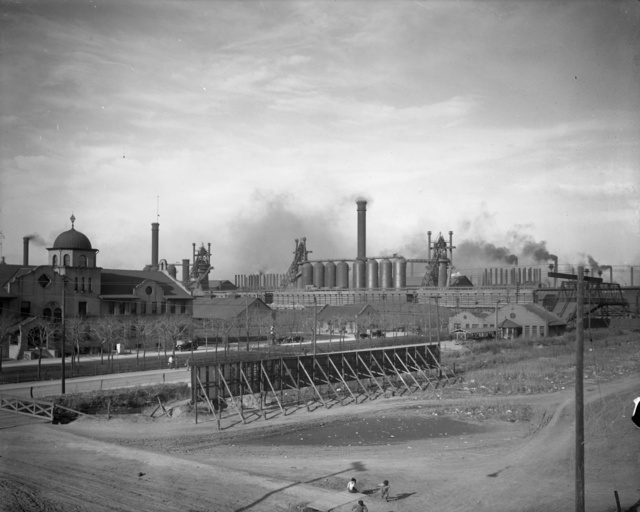 In an attempt to intimidate the miners into forfeiting the strike, the Rockefeller-owned CF&I requested the National Guard to descend upon them in their tent colony near Ludlow, CO. Sadly, the miners had no defense against the guardsmen who began randomly shooting those trying to flee. At least 20 men, women, and children were killed that day.
A Much Needed Change
Because of his affiliation with CF&I, John Jr. was targeted with much of the blame regarding the tragedy that occurred in Ludlow. The heir to the Rockefeller fortune was summoned to testify in front of the Commission on Industrial Relations and afterward, attempted to make amends by visiting the miners and their families in person to address their grievances.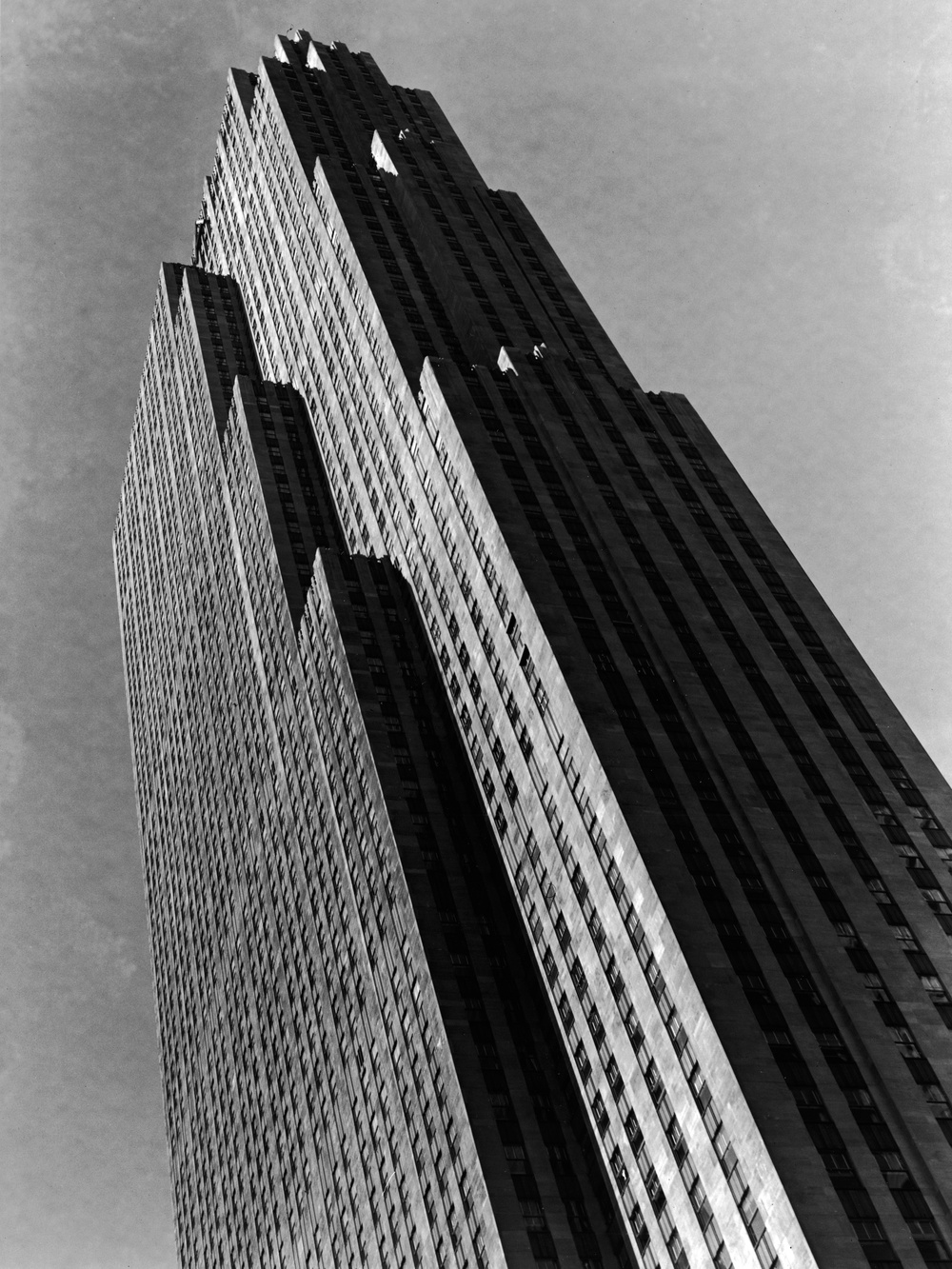 The scandalous affair prompted John Jr. to pour himself into his philanthropic work in an attempt to rebuild his reputation through charitable contributions. He left the industrial industry altogether and, instead, invested in real estate. He donated the land that would become the site for the United Nations headquarters, created the famous Rockefeller Center, and devoted his time to restoring Colonial Williamsburg.
A Strong Family Bond
By 1930, John Jr. had become a majority stockholder in Chase Bank, restored Colonial Williamsburg, constructed Rockefeller Center, donated land for the United Nations headquarters, purchased land that would become Grand Teton State Park, and along with his wife, opened the Museum of Modern Art.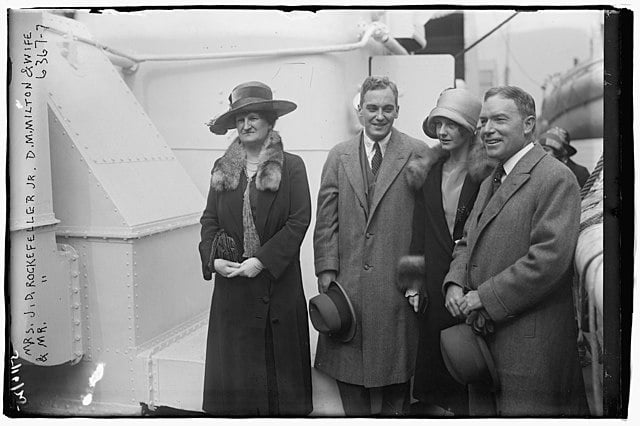 While all of these incredibly generous accomplishments certainly made an imprint on the world, his most important contribution was his children. His oldest, Abby Rockefeller, dedicated herself to philanthropic work and preferred anonymity. Her five brothers, however, quickly made favorable reputations for themselves throughout the realms of politics, business, and philanthropy.
John III
John Jr.'s namesake and the eldest of the five boys was John III. After graduating with honors from Princeton University, he embarked on a trip around the world which would become the inspiration for his future endeavors. He devoted himself to philanthropy as well as foreign affairs. Inspired by his love for the Asian countries, he created the Asia Society, reconstituted the Japan Society, and founded the Council on Economic and Cultural Affairs.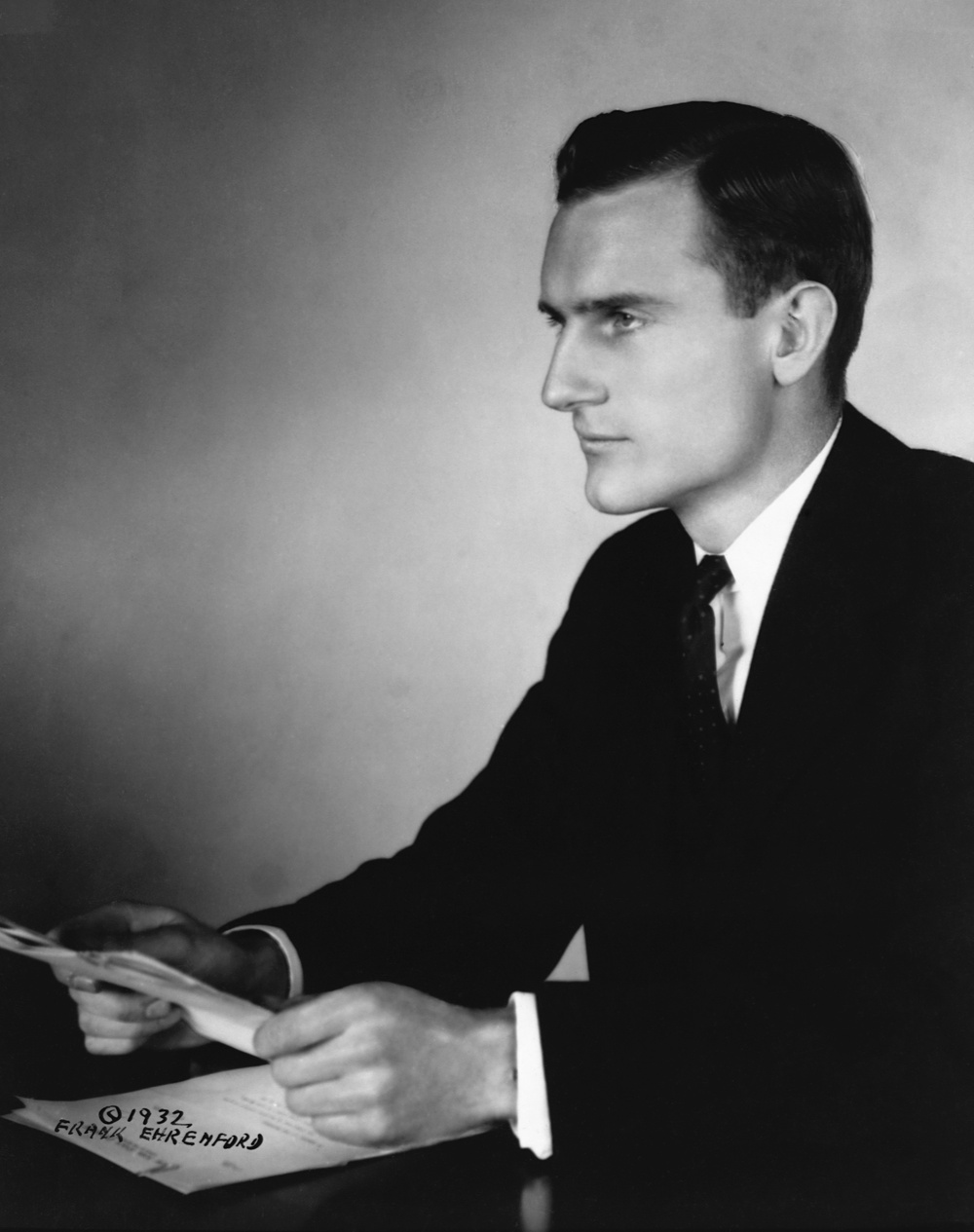 John III also created the Population Council to address the worldwide issue of overpopulation, the first organization to do so. As a means to support performing arts, he created the iconic Lincoln Center in Manhattan. In his lifetime he was also responsible for founding and funding multiple NGOs prior to his fatal car crash in 1978.
Nelson
Nelson Rockefeller was motivated from childhood to do great things, claiming to his father that he would one day become President of the United States when he was just a boy. Though his father tried to instill in him the values of humility and modesty, his motivation made him the most high-profile of John Jr.'s children. 
While his career started out in the banking industry with Chase Manhattan, he went on to head up the development of Rockefeller Center during a period of economic decline. Still chasing his childhood dream, Nelson entered into politics, winning the election for Governor of New York in 1953. He served an impressive four terms as Governor prior to becoming the Vice President of the United States under President Gerald Ford between 1974 and 1977.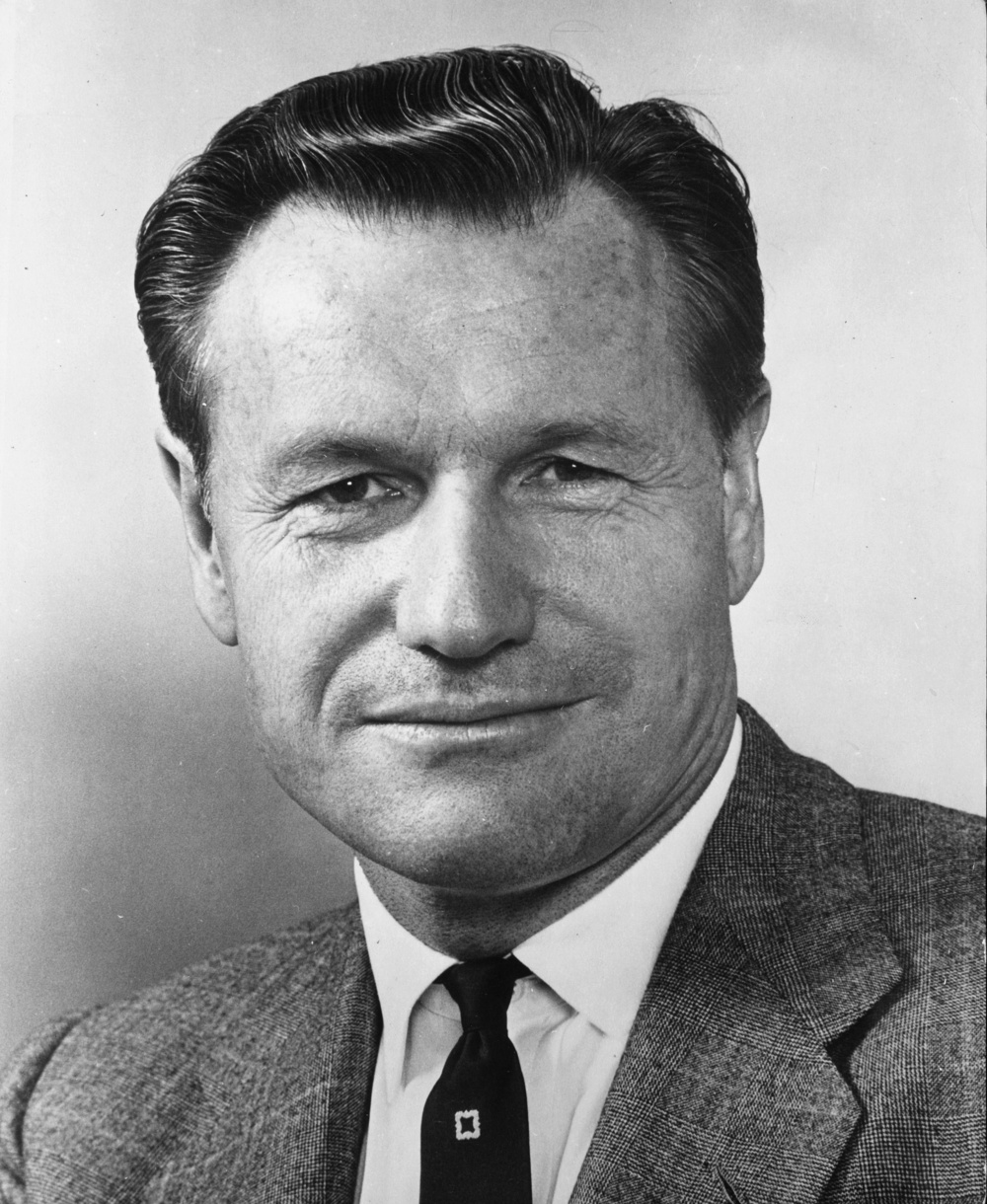 A Scandalous Death
After serving as the 49th Governor of New York for 14 years, Nelson Rockefeller became the Vice President of the United States despite his rather unorthodox reputation with women. During a period of time when divorce was considered taboo, Nelson ended his marriage to his first wife in 1963. That same year, he married his second wife who was 18 years his junior.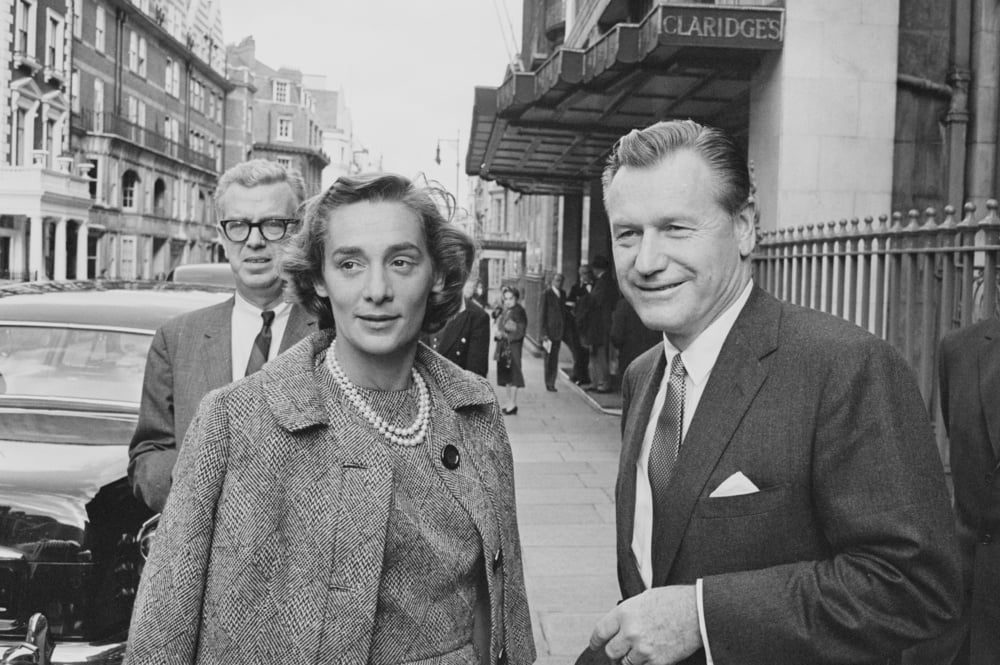 Because of his somewhat scandalous divorce, his new marriage to a younger woman, and his rumored extramarital affairs, Nelson was labeled a womanizer throughout his political career. It seems he carried that label to his death. In 1979, Nelson died of a heart attack. The initial reports from the media stated that he died at his desk, however, they soon issued a correction stating that he was found dead at the home of a 25-year-old aide with whom he was having an affair. While his wife contested the report, his aide confirmed it was true.
Laurance
Out of all of John Jr.'s children, Laurance was the visionary. He made a huge impact on the Big Apple as a venture capitalist on Wall Street. During his career on the New York Stock Exchange, he demonstrated his rare talent and a keen sense of knowing what would be successful and what would fail.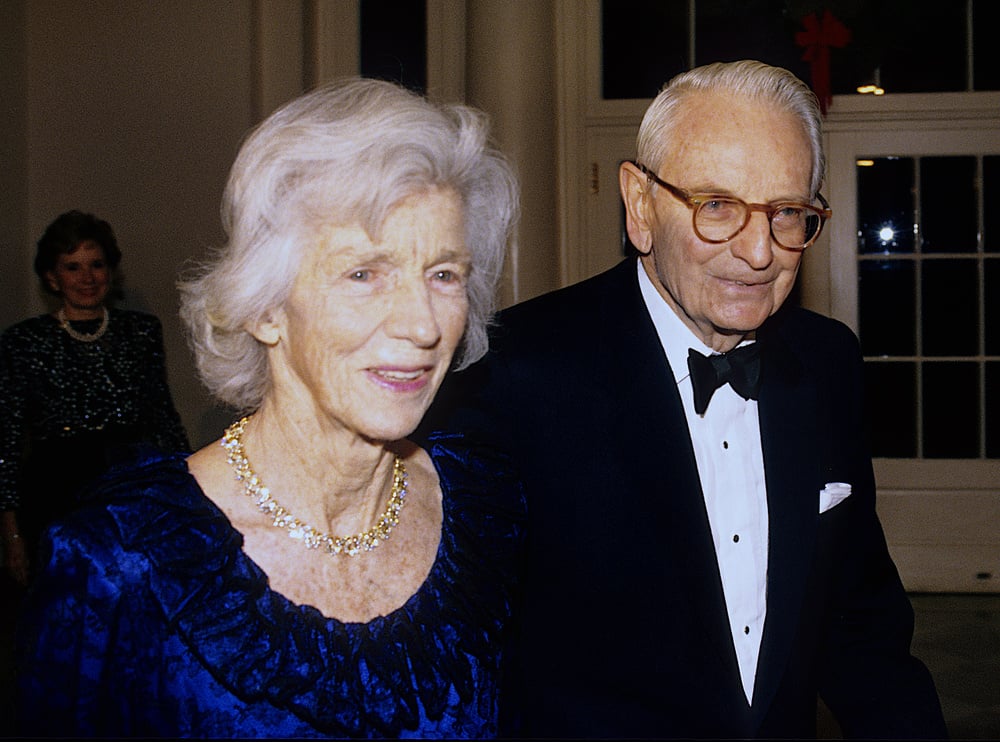 Laurance was a start-up's dream as he invested in hundreds of them ranging from biotechnology to electronics to computers to aviation. His early investments in Apple and Intel alone are prime examples of his prowess in the trade. In addition to his Wall Street success, Laurance was also a dedicated environmentalist who was instrumental in numerous conservation efforts as well as establishing multiple national parks throughout the United States.
Winthrop
Winthrop Rockefeller was a humble and modest man who did not want to rely on his family's clout and wealth to ease into a career. Instead, he went to the root of the family business and started out as an apprentice working in the oil fields.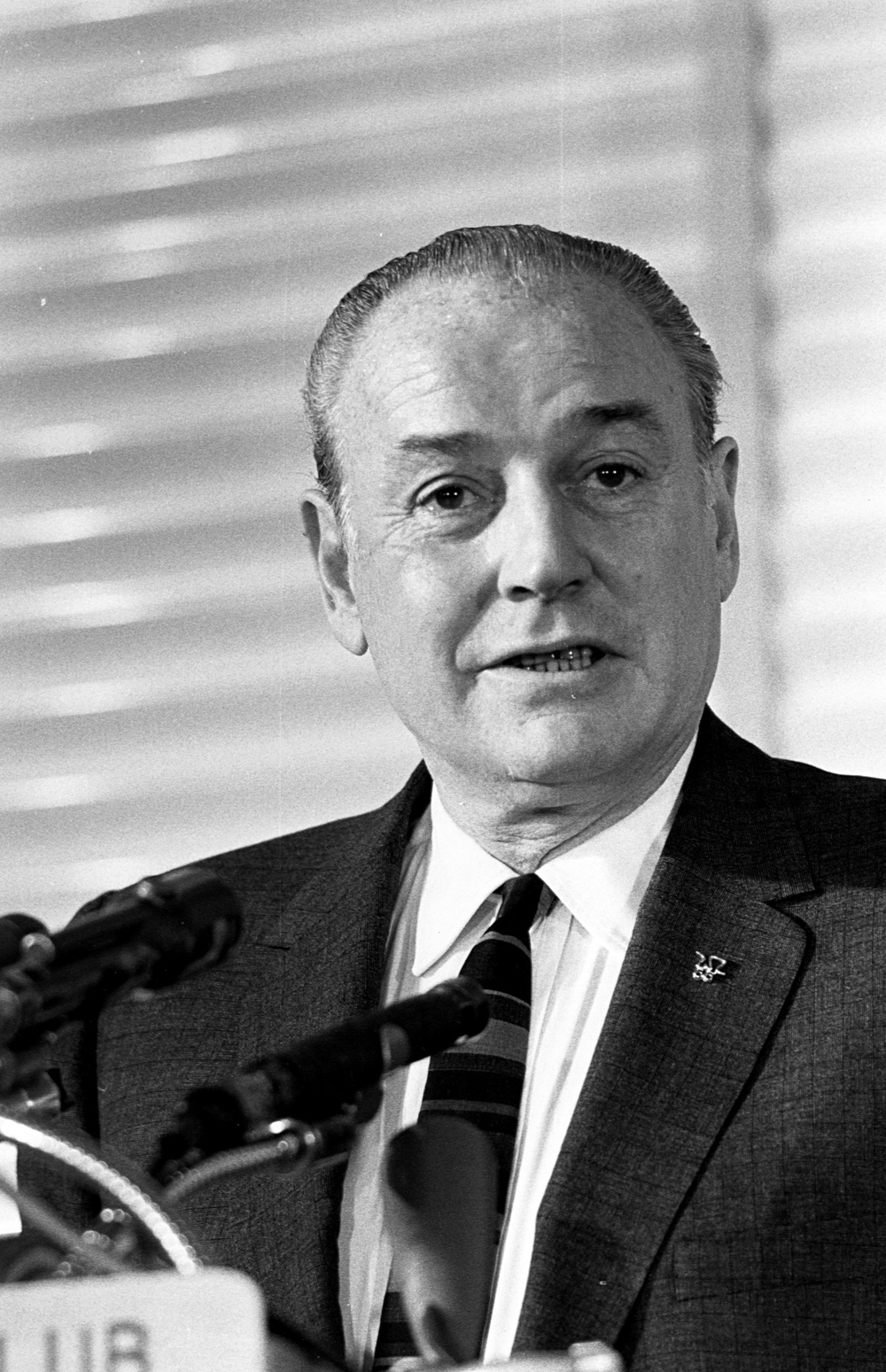 At the end of the Second World War, in an effort to encourage cultural and economic change in the South, Winthrop went into politics serving as the Governor of Arkansas from 1967 to 1971. While some of his cultural changes were unwelcome in the South, such as integrating the schools, he became well respected for his additional reforms such as the state's first minimum wage, the freedom of information law, and stricter insurance legislation.
David
The baby of the family, David, also became a powerful figure in the New York Stock Exchange after graduating from the London School of Economics and gaining a Ph.D. from the University of Chicago.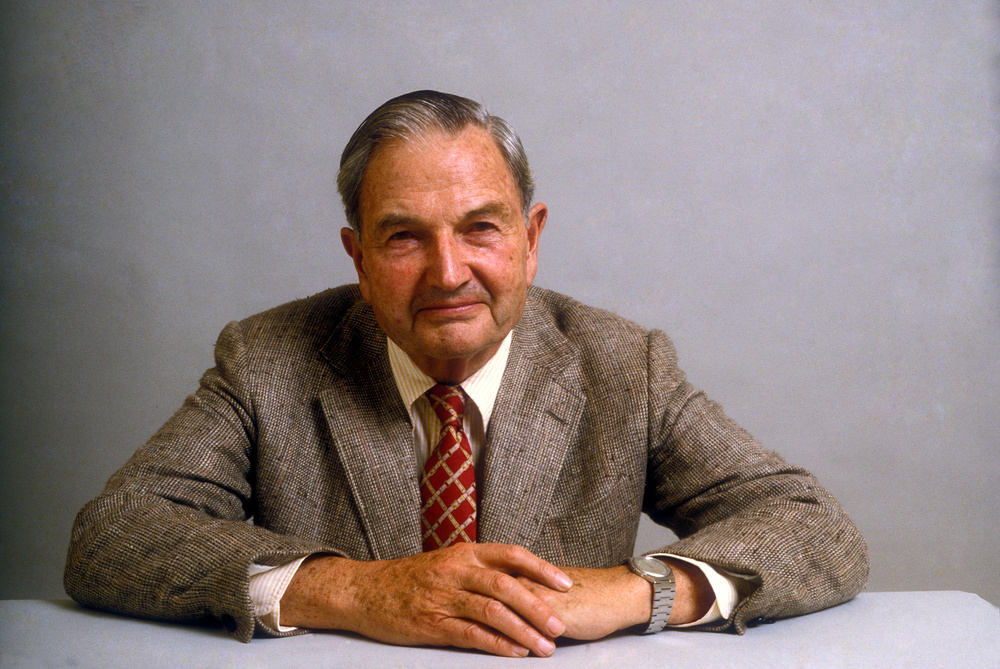 He dabbled in the political arena when he landed a job writing letters for the Mayor of New York, however, his political aspirations expired due to the Second World War. Instead of using his family name and wealth to avoid enlisting, David entered into the US Army as a private and soon rose to the rank of Captain during his service. He served in North Africa and France, establishing political and economic intelligence units, and then served as the assistant military attache at the American Embassy in Paris.
Post-War Career Change
When David returned from the war, he made a career change by joining Chase Manhattan Bank, a company his family had been tied to for generations. Because his uncle, Winthrop Aldrich, was chairman of the bank and his father and grandfather were its main shareholders, it was assumed by the employees that David was a spoiled child riding on his family's coattails.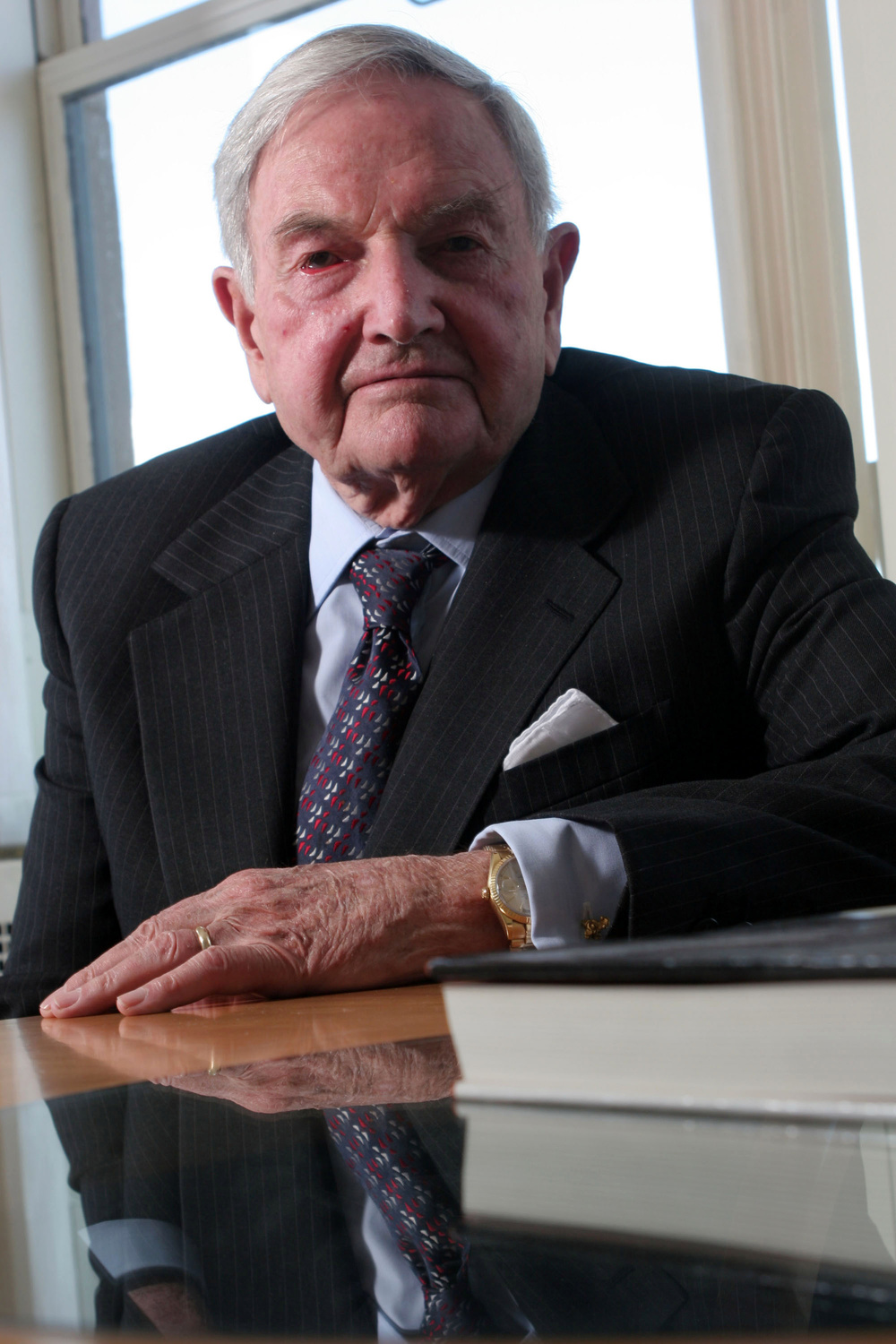 That assumption did not last long though, as he proved himself quite quickly to be a hard-working, everyday guy. He rode the subway to work with his peers, comprehensively learned the business, and pulled his weight with tasks at hand. Because of his hard work and dedication, he was promoted to co-CEO in 1960 and then CEO in 1969.
Chase Manhattan Expansion
As CEO, David concentrated his efforts on utilizing his worldwide contacts to increase the bank's foreign presence. He expanded the foreign branches from 11 to 73, making Chase Bank the first stateside institution to open branches in both China and Russia.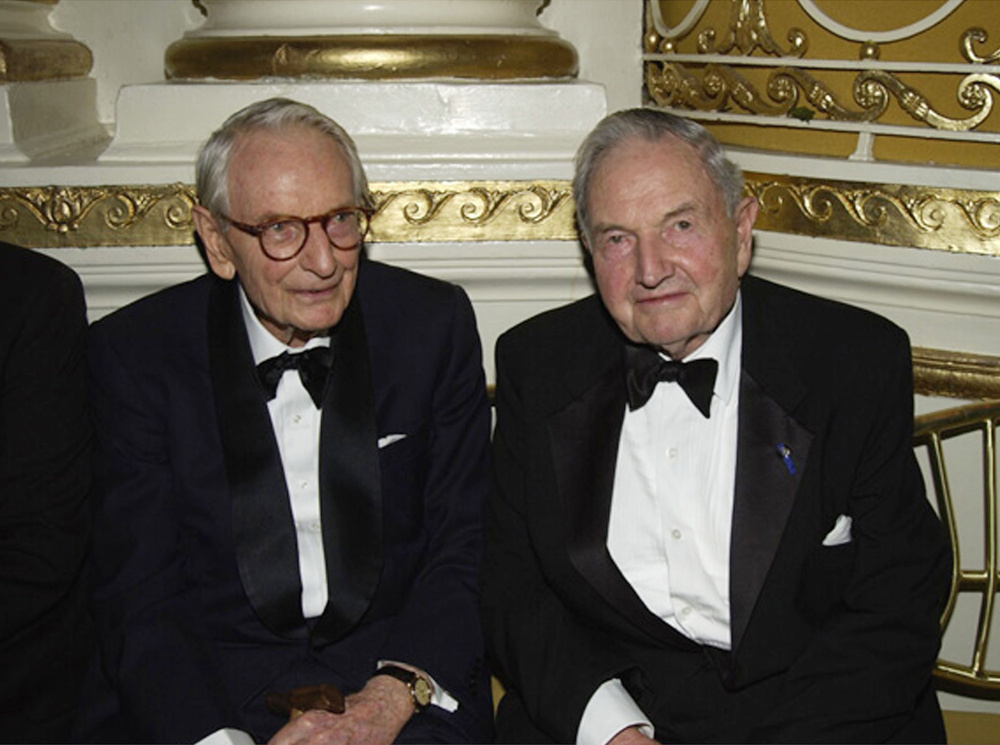 With his global presence secured, David began to make internal changes in the company. He established its first human resources department as well as its planning and marketing departments alongside manager, Peter Drucker. David worked diligently to improve Chase Manhattan as well as the banking sector until he retired in 1981. When comparing the company's worth from the time he started his career in 1946 to the time he retired in 1981, it was noted that Chase Manhattan went from a $4.8bn institution to a $76.2bn institution.
Passed Away
David Rockefeller died at the astounding age of 101! He died in his sleep at his New York home in March 2017. A year before, on his 100 birthday, he donated 1000 acres to the state of Maine.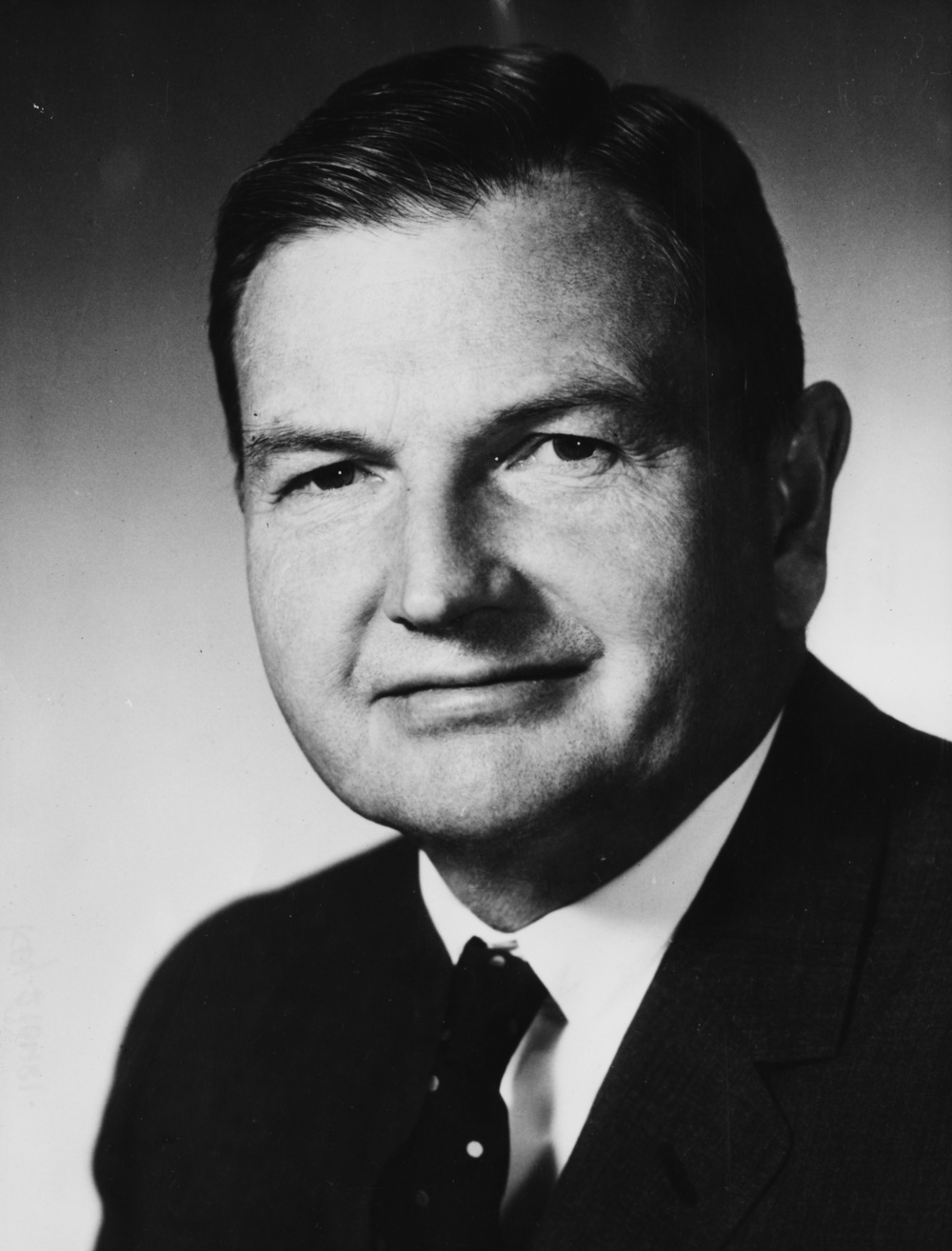 His most famous quote was: "American capitalism has brought more benefits to more people than any other system in any part of the world at any time in history. The problem is to see that the system is run as efficiently and as honestly as it can be."
A Coup for Humanity
During World War I, the Rockefeller Foundation offered help to what was presented as a "Public Health Movement" in Sao Paulo, Brazil. Unbeknownst to them, the movement was actually geared towards exterminating the poor, the disabled, and those of mixed African descent.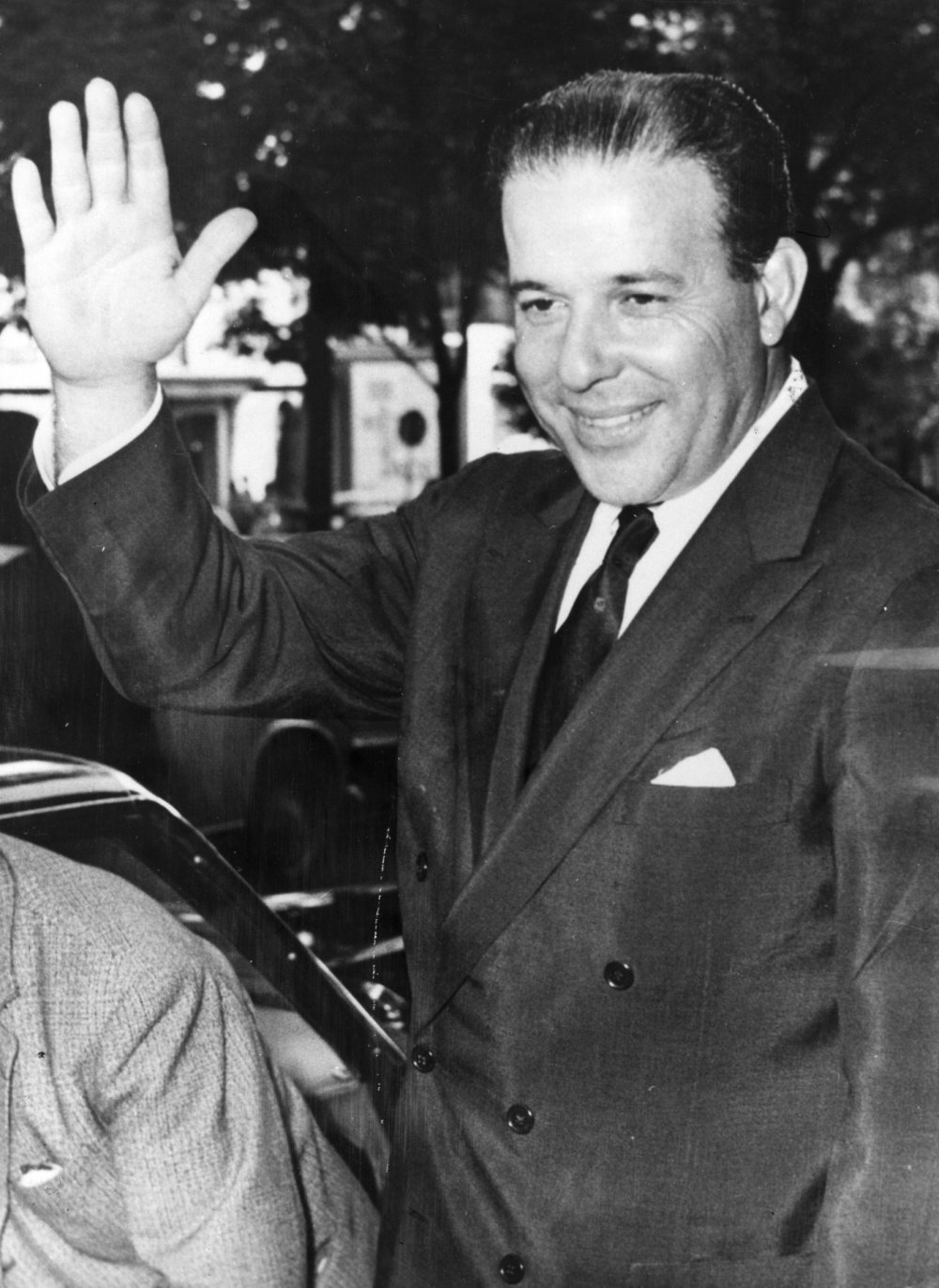 When David Rockefeller was employed at Chase Manhattan Bank in the 1960s, he publicly declared João Goulart, Brazil's leader at the time, as an unacceptable candidate for dealings with the US banking system. In 1962, he convinced the Rockefeller Group to invest $12 million into the Brazilian elections in an effort to support the anti-communist candidates which consequently backed the coup that removed Goulart from office.
A Tragedy Takes Three Lives
While it may seem that the Rockefeller family has been bombarded with only good fortune, in fact, they have faced their fair share of tragedy as well. The first occurred in 1951 when the great-niece of John D. Rockefeller, Winifred Emeny, killed her two children as well as herself by carbon monoxide poisoning.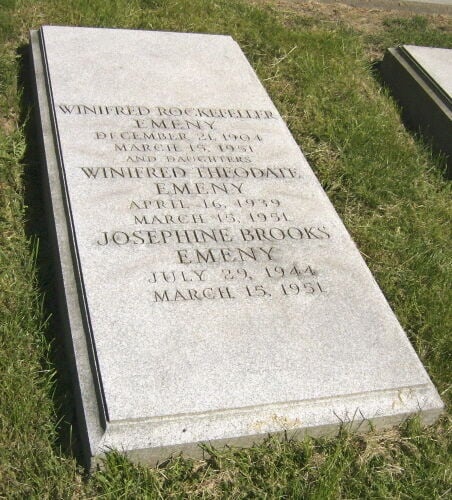 A popular socialite in Greenwich. CT, Emeny shocked the community and her family with her actions on March 15, 1951. She placed her daughters, Josephine, age six, and Winifred, age 12, in the backseat of one of her cars, sealed up the garage doors, and started the engines of both vehicles. She then lay on the cement floor in between both cars and died. The family maid discovered all three bodies and contacted the authorities.
A Tragic Disappearance
On November 19, 1961, the fifth son of Nelson Rockefeller, Michael, disappeared after his catamaran tipped over off the coast of New Guinea. The 23-year-old photographer was working as a trustee for the Museum of Primitive Art and had made the trip in search of indigenous art. When the catamaran capsized, Michael volunteered to attempt to swim to shore in search of help for his fellow passengers. Sadly, he was never seen again.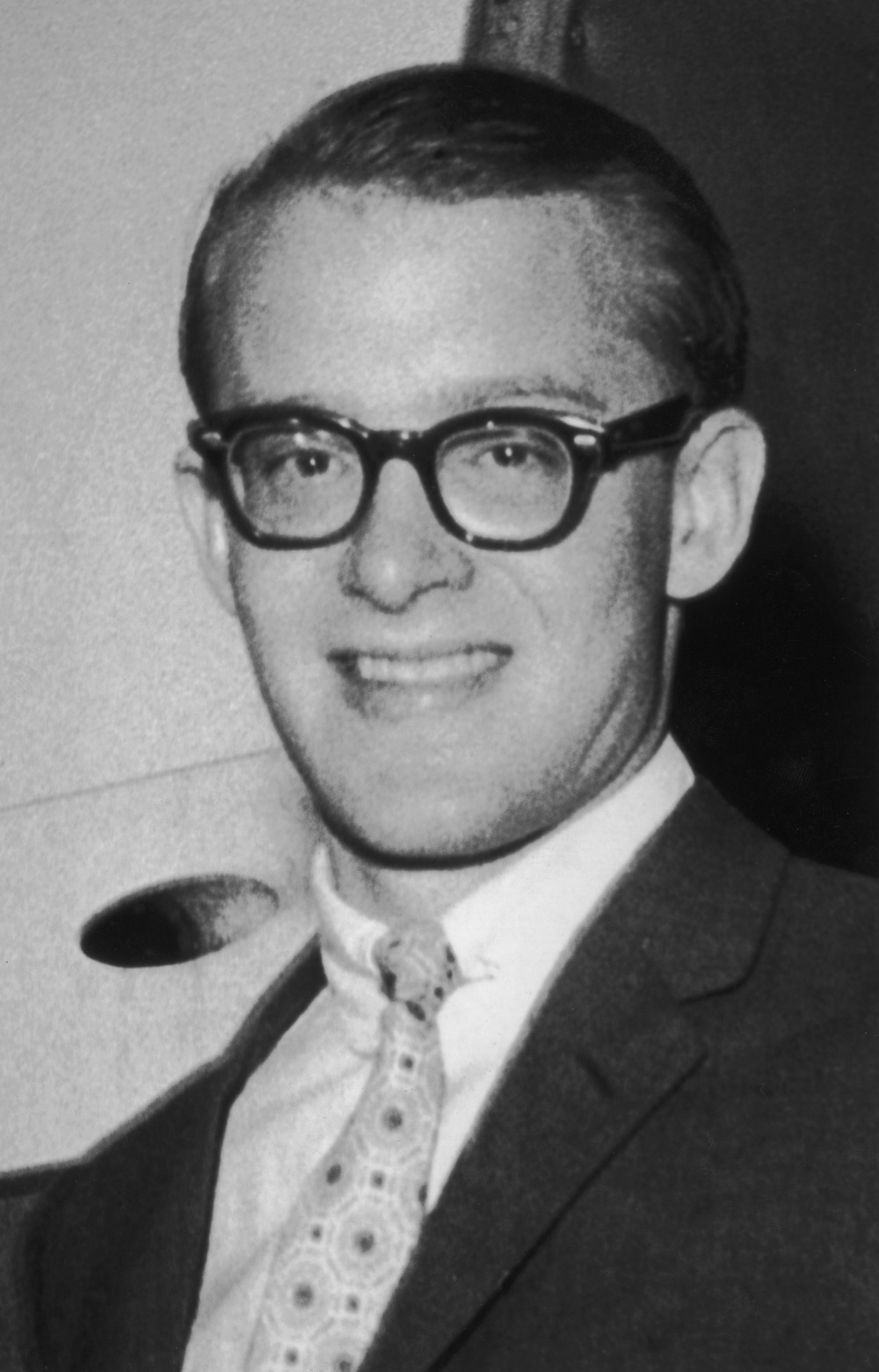 While his death is officially listed as drowning, the actual events remain a mystery. Some have suggested that he could have been attacked by a shark or a crocodile while others suspect a much darker fate. In the region where the accident occurred, there are multiple small islands that are home to indigenous, cannibalistic tribes who are fiercely territorial. A month after his disappearance, a Dutch priest who is allowed on the islands questioned the men from the Otsjanep tribe to see if they had seen Michael. They readily admitted that they had killed and eaten a man matching his description.
A Tragic Car Crash
The namesake of his father and grandfather, John D. Rockefeller III was tragically killed in a head-on collision in Mt. Pleasant, NY on July 10, 1978. At the time of his death, the 72-year-old philanthropist was the oldest living Rockefeller left in the family. The accident occurred just 12 miles north of the family's sprawling estate, Kykuit.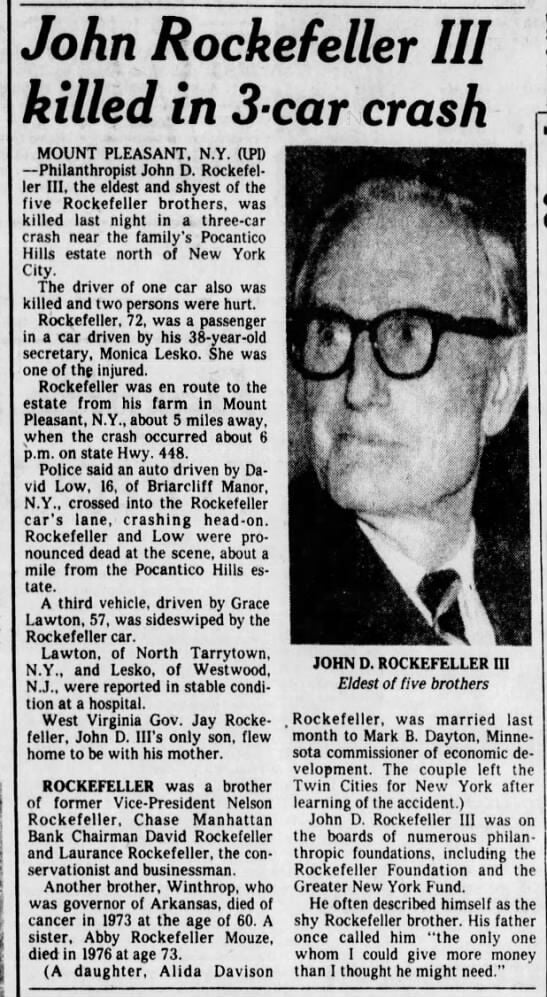 John D. Rockefeller III was being driven by his secretary when a 16-year-old driver strayed from his lane on a blind curve and hit their car head-on. Both Mr. Rockefeller and the young driver perished in the accident. The secretary luckily survived.
A Tragic Plane Crash
Son of the billionaire banker, David Rockefeller, Dr. Richard Rockefeller chose the path of philanthropy instead of business. A physician by trade, he served as chairman of the United States Advisory Board of Doctors Without Borders and dedicated his later life to establishing worldwide methods of treatment for those suffering from PTSD.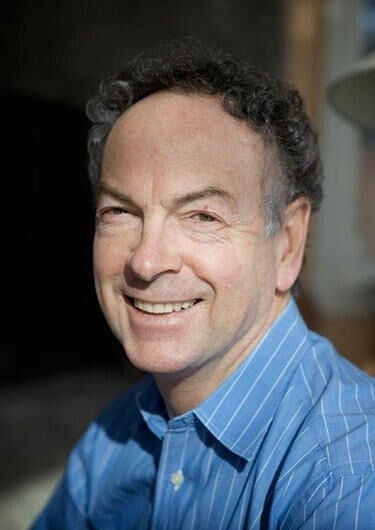 On June 12, 2014, after visiting the family estate for his father's 99th birthday, the experienced pilot took off from Westchester County Airport departing the runway in a dense fog and light rain. Within ten minutes, the ground crew had lost contact with him and notified authorities. They found the plane crashed less than one mile from the airport. He was just 65 years old.
For news and events coverage, photo features, contributions and adverts contact us via:
Phone: +2348029115783
WhatsApp: +2347037611903
Follow us via:
Facebook: @Words and Shots
Instagram: @words_and_shots
Twitter: @wordsandshots
DANGERS THAT COME WITH IMPERSONATING PUTIN
Danger that come with impersonating Putin is enermous. Having a loved one who earns a living impersonating a murderous dictator with a taste for knocking off people he doesn't like with deadly novichok is unsurprisingly a little stressful
A bloke who looks like Vladimir Putin says his family are scared for his safety, but he won't do anything about his appearance.
Slawomir Sobala, 54, from Poland, admitted he was aware of the dangers of looking like one of the most hated people in Europe – and even acknowledged some people are rude to him because of it.
Despite this though the man from Wrocław, in the west of the country, says he won't change his appearance. Speaking to the Daily Star, Slawomir explained that he knew the danger that comes with impersonating Putin and entirely what was at stake with his decision to play Putin in satirical art.
"My family is very concerned about my safety because they know that playing Putin's role is very risky and dangerous," he explained. "Unfortunately, many people cannot distinguish reality from satire and when they see me play the role of Putin, they think that I am just like [him] in everyday life."
That assumption has even stretched to people berating him for his appearance, with some even telling him he should feel shame for it. "After February 24, 2022, about 250,000 people from Ukraine came to my hometown of Wrocław. Every Ukrainian knows perfectly well what Putin's face looks like, and that is why I have been in a situation many times when people from Ukraine have teased me, saying that I should be ashamed of looking like that."
Despite this though, Slawomir is determined to be part of the fight against Putin's tyranny, and his weapon in that conquest is satire. It is because of this – and a firm belief that goodness comes from the heart, not what you look like – that he says he won't change his appearance.
"I thought that the day Russia invaded Ukraine, I should give up playing the role of Putin. I even published a statement on this matter on my website that I would no longer play the role of Putin. But when so many people approached me and asked me to participate in projects that involved criticising the Putin regime from the Kremlin, I agreed.
"Thanks to this decision, today I have probably become the only person in the world who, thanks to a twist of nature, gave me the strength and the opportunity to show that it is not the appearance that makes a person bad. You can help other people, even if you look like Putin. Many people thanked me for giving them new hope for the future thanks to the satire, where they saw Putin as weak and ridiculed."
Noting that what you look like doesn't matter, as long as you're a good person on the inside, he continued: "I think that changing my image by growing a moustache or shaving my hair wouldn't change anything in my everyday life anyway. I always say that appearances don't make us good or bad people.
"You need to be open to establishing good relationships with other people and not be afraid of criticism. Thanks to these rules, I established a lot of interesting contacts and met many wonderful people with whom I was able to bring joy to people all over the world."
For news and events coverage, photo features, contributions and adverts contact us via:
Phone: +2348029115783
WhatsApp: +2347037611903
Follow us via:
Facebook: @Words and Shots
Instagram: @words_and_shots
Twitter: @wordsandshots
THE LIFE OF THE ICONIC MARILYN MONROE
Plagued by demons––she reported hearing voices––Marilyn Monroe's life was a catalog of trauma, sexual abuse, and intergenerational mental illness, which led to her many doomed love affairs, toxic relationships, and scandals. But before we celebrate Marilyn's incredible and scandalous life, let's take a look at her deeply troubled childhood to really get to know her…
Mommy Dearest
Marilyn's mother, Gladys Mortenson, profoundly impacted her life. Gladys was born to a poor Midwestern family who had migrated to California at the turn of the twentieth century. When Gladys was 15 years old, she married the abusive John Newton Baker, and they had two children: Robert and Berniece. Gladys ultimately divorced Baker, but he kidnapped the children and stole them away back to his native Kentucky.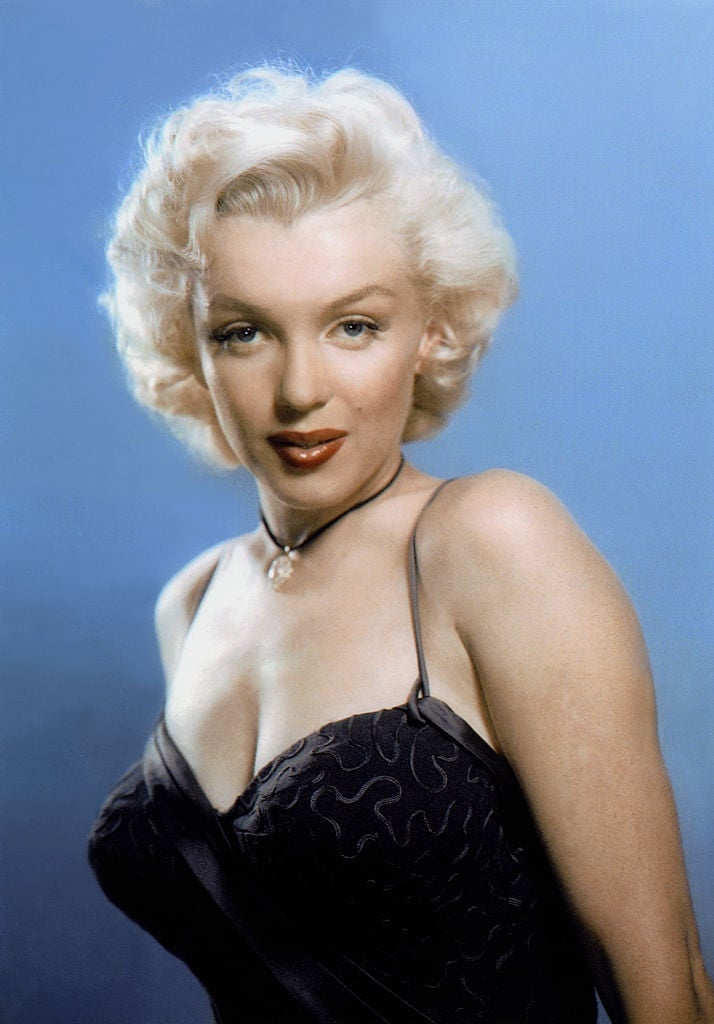 Gladys then worked as a film negative cutter in Hollywood. In 1924, she married Martin Edward Mortensen, but they soon split up. Two years later, on June 1st, 1926, Marilyn Monroe was born Norma Jeane Mortenson, not Norma Jean Baker. Her father was Charles Stanley Gifford, who had a brief affair with Gladys. When he found out Gladys was pregnant, he rejected her. Marilyn's mother kept her father's identity from her for years.
It Runs in the Family
Gladys had severe mental health issues. Within a week of giving birth to Marilyn, she tried to stab a friend in a delusional episode. As such, she struggled to care for an illegitimate newborn, so she placed Marilyn in foster care. The young girl spent her early childhood years with an evangelical Christian couple, Albert and Ida Bolender, in Hawthorne, Los Angeles. At first, Gladys lived with them, but when she had to find work, she moved out and visited her daughter at weekends.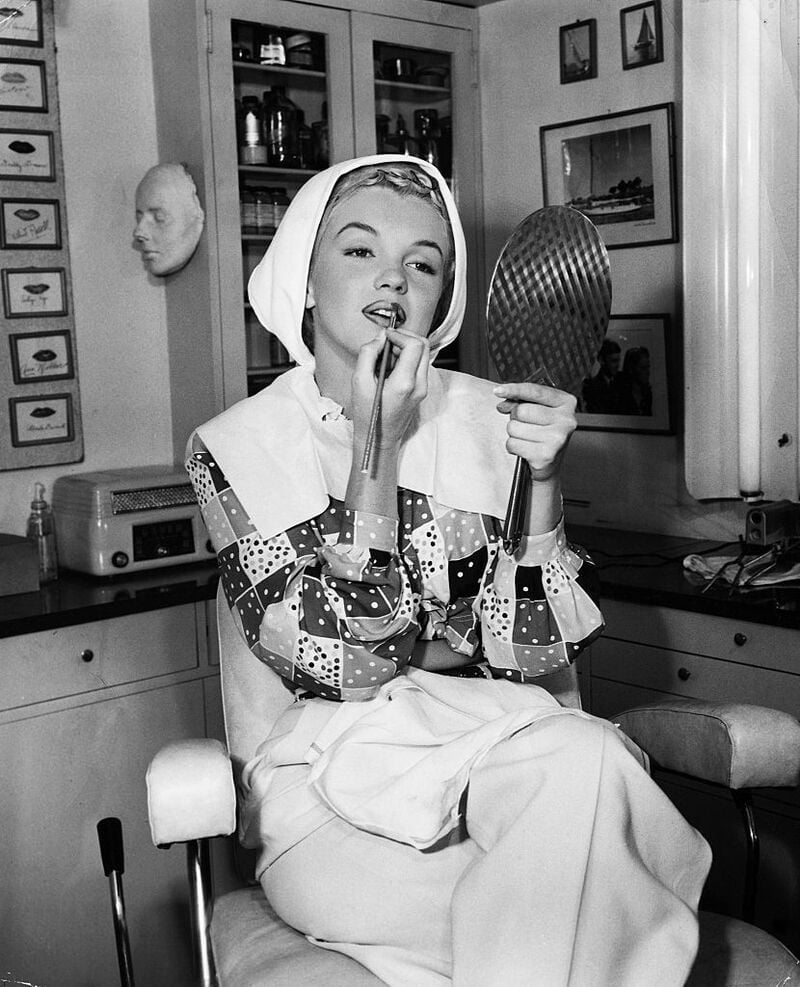 By the time Marilyn was seven years old, Gladys was back on her feet and tried her best to look after her daughter. She bought a small house in Hollywood with a loan, which they shared with actors George and Maude Atkinson and their daughter, Nellie. But lodging with the Atkinsons turned out to be the worst environment imaginable.
Daddy Dearest
When Marilyn was eight years old, Gladys showed her a photograph of her father for the first time. "Norma Jeane was enthralled by the handsome man staring from the photo with piercing eyes and a thin mustache," wrote Charles Casillo in his 2018 book Marilyn Monroe: The Private Life of a Public Icon.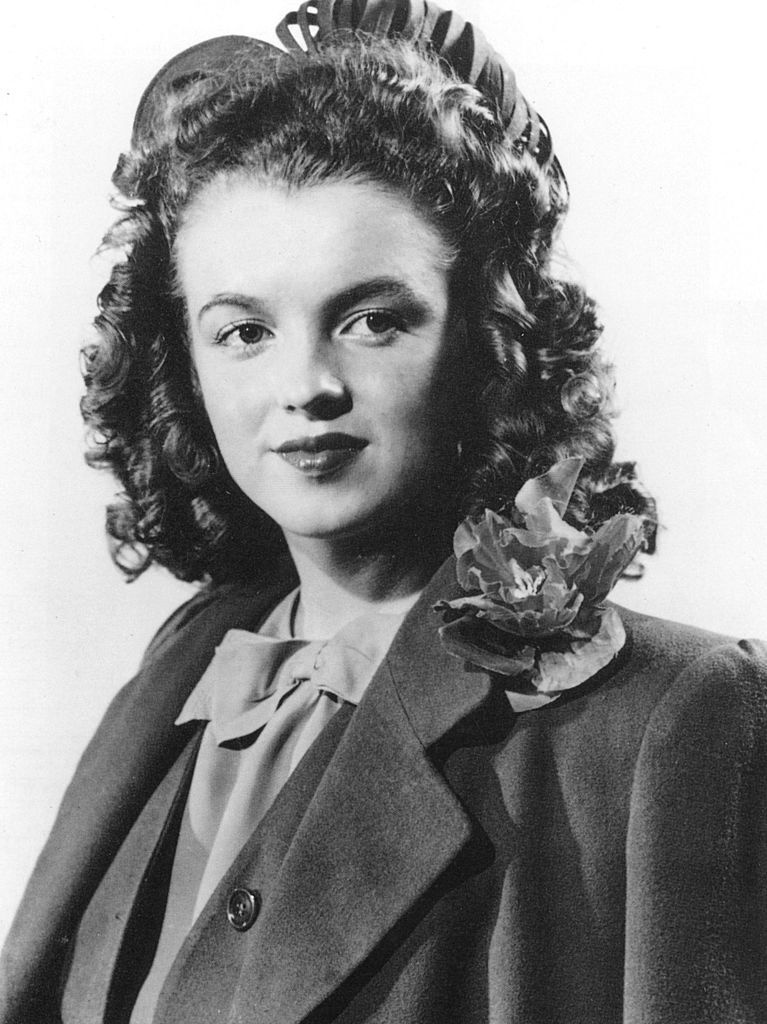 The photo became a meaningful symbol. She would spend the rest of her life desperately seeking fatherly love from almost every man she met. "Norma Jeane would spend a lifetime looking for this man in others, wanting to know him, loving him, passionately wanting him to love her back," wrote Casillo. Around the same time, when Marilyn was aged eight, she was sexually abused for the first time in a boarding house. 
Abuse
When Gladys learned her son Robert Kermit Baker died at 15 in 1933, she took her anger out on Marilyn. 'Why did Robert have to die, not Norma Jeane?' She lamented. More bad news came when Gladys's grandfather hanged himself. By 1934, Gladys had lost her job and her grip on reality and was institutionalized in a psychiatric hospital, where she was diagnosed with paranoid schizophrenia.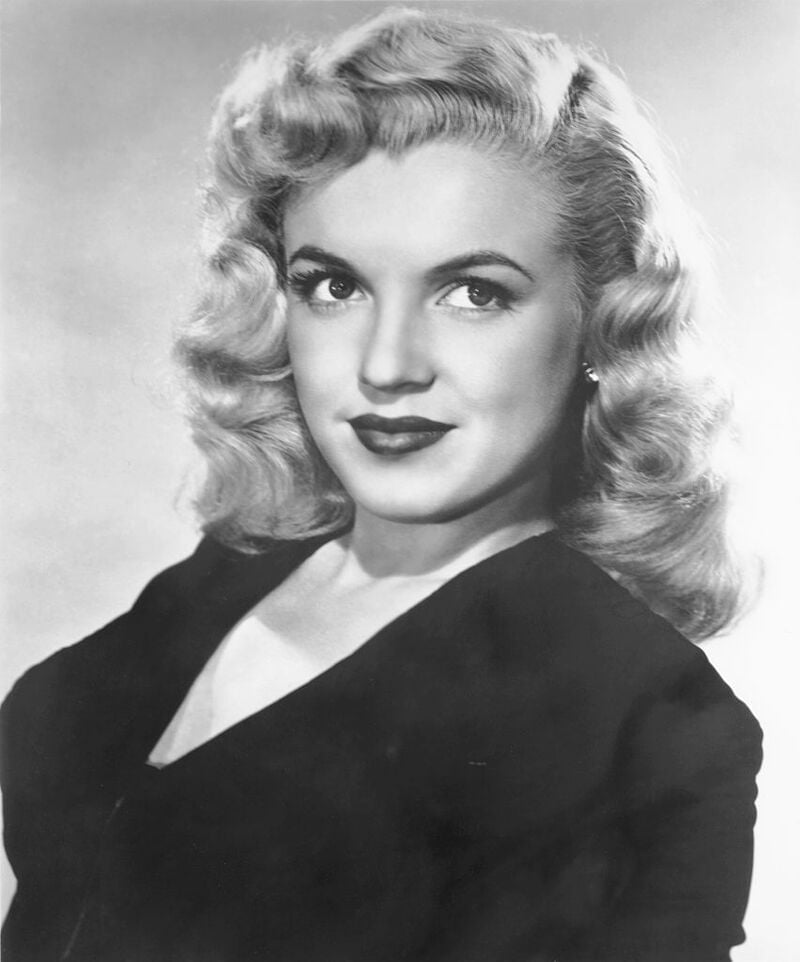 Marilyn kept living with the Atkinsons, who sexually abused her. She became withdrawn, developed a severe stutter, and her grades began to slip. Then, in 1935, she briefly stayed with Grace and her husband Erwin "Doc" Goddard––family friends who had taken over Gladys's affairs after Marilyn became a ward of the state––and two other families. Eventually, in September '35, Grace placed Marilyn in the Los Angeles Orphans Home. 
Orphanage
The orphanage staff believed Marilyn would be happier living with a family, so, in 1936, Grace Goddard became her legal guardian but she did not take Marilyn out of the orphanage until the summer of 1937. Unfortunately, Marilyn's second stay with the Goddards in Van Nuys lasted only a few months as Grace's husband Doc also molested her.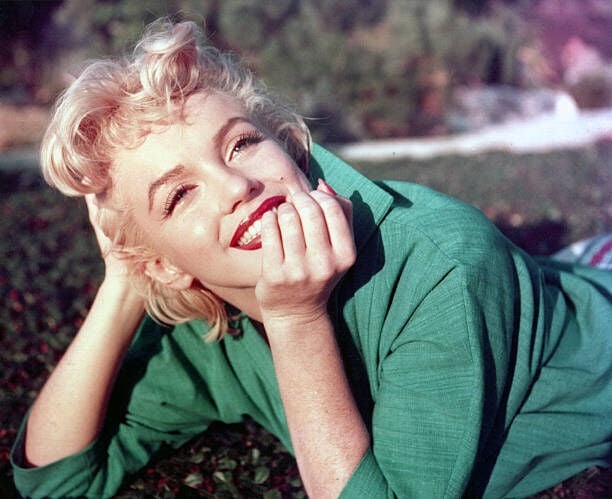 Throughout her adolescence, Marilyn was passed around foster homes like a puppet. In one house, a foster parent abused her behind a barn. In another home, she was attacked by her foster sister's boyfriend. Luckily, she found a semi-permanent home in 1938 with Grace's aunt, Ana Lower, in Sawtelle. But when elderly Ana got sick, Marilyn returned to the Goddards in 1941. The next year, Doc Goddard's work relocated him to West Virginia, but Californian child protection laws prevented them from taking a foster child out of state. Marilyn faced the prospect of returning to the orphanage.
Teenage Bride
Eventually, Marilyn decided she'd had enough of being passed from pillar to post and being abused, so she decided her only way out was to drop out of Van Nuys High School to become a teenage bride and housewife. And so, on June 19th, 1942, just after her 16th birthday, she married her neighbor's son James Dougherty so she didn't have to go back to the orphanage.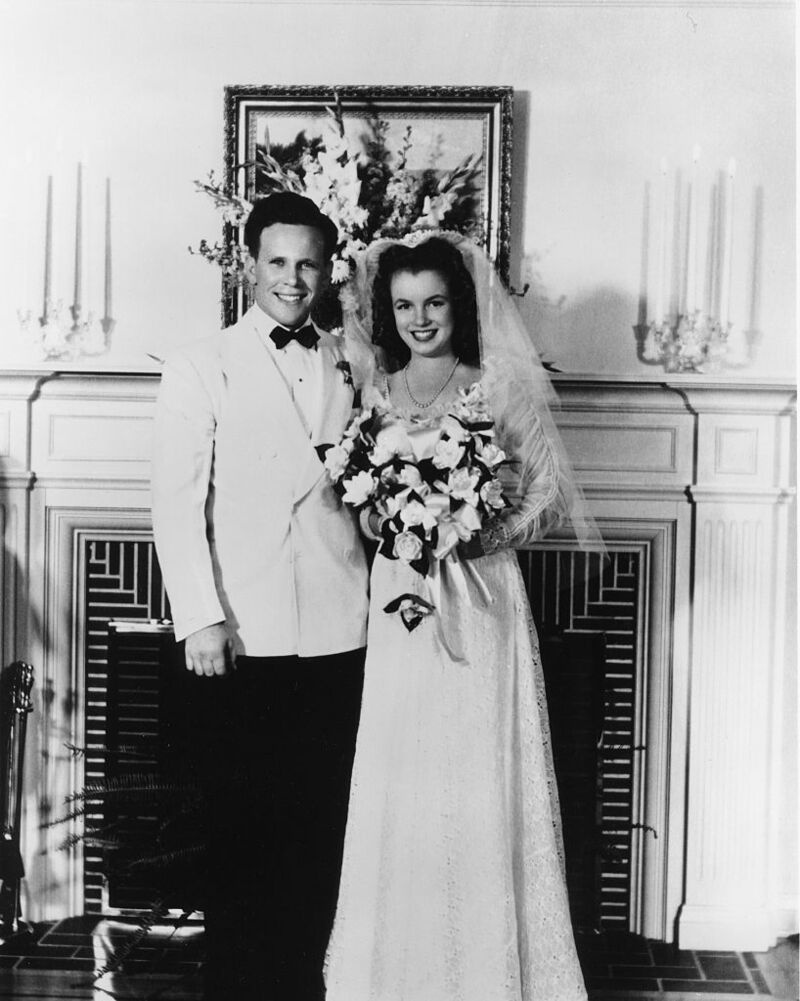 In 1943, Dougherty enlisted in the Merchant Navy and was stationed to Santa Catalina Island. Marilyn moved with him but soon found herself "dying of boredom", so she took up weightlifting and surfing. Then, in 1944, James was shipped out to the Pacific to fight in WWII for almost two years. Monroe moved in with her in-laws and began working at the Radioplane Company, a munitions factory in Van Nuys.
Kiss, Kiss, Bang, Bang!
In 1944, the stars aligned, and a date with destiny came-a-calling. To support the war effort, the U.S. Army sent photographer David Conover to the factory to shoot morale-boosting pictures of young attractive female workers. The auburn-haired beauty immediately caught the photographer's eye. Although none of her photographs were used, Marilyn quit the factory to model for Conover. Then, defying her overseas-deployed husband, she signed a contract with the Blue Book Model Agency in August 1945.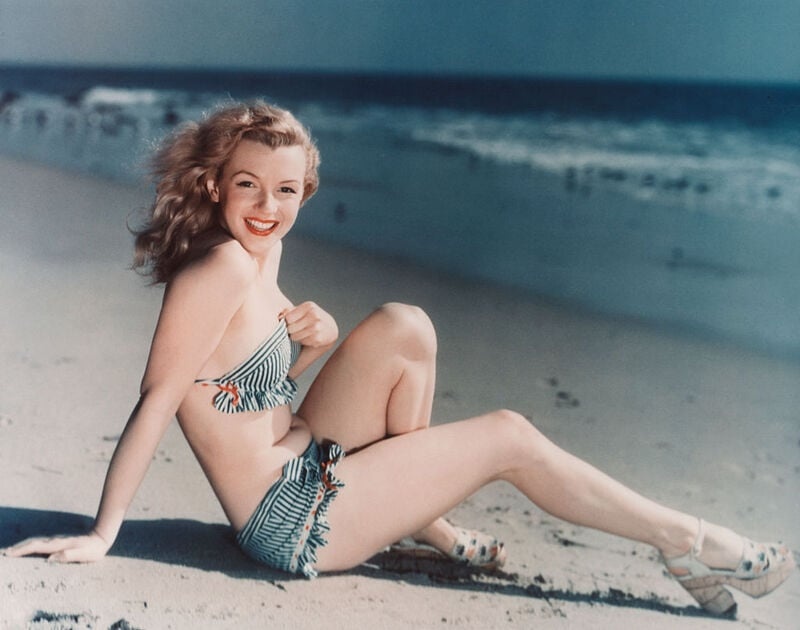 Modeling had lit a fire within Marilyn's soul. No longer could she spend her days tolling in a factory married to a dullard, who was away at war. The only logical next step was to kick off a modeling career. Blue Book thought she was more suitable for pin-up than high fashion. Marilyn started modeling, but little did she know that her demons were about to reappear…
Pin-Up Girl
By 1946, Marilyn had modeled for Pageant, Salute, U.S. Camera, Laff, and Peek, usually using the pseudonym Jean Norman. But her new life was turned upside down when her unhinged mother showed up at her door. Gladys was released from the psychiatric ward and brought her many troubles with her. Though unemployed, Gladys dressed as a nurse and treated her daughter cruelly. Then, almost as quickly as she arrived, Gladys suddenly abandoned her daughter yet again while she swanned off to marry an already-married man in Idaho.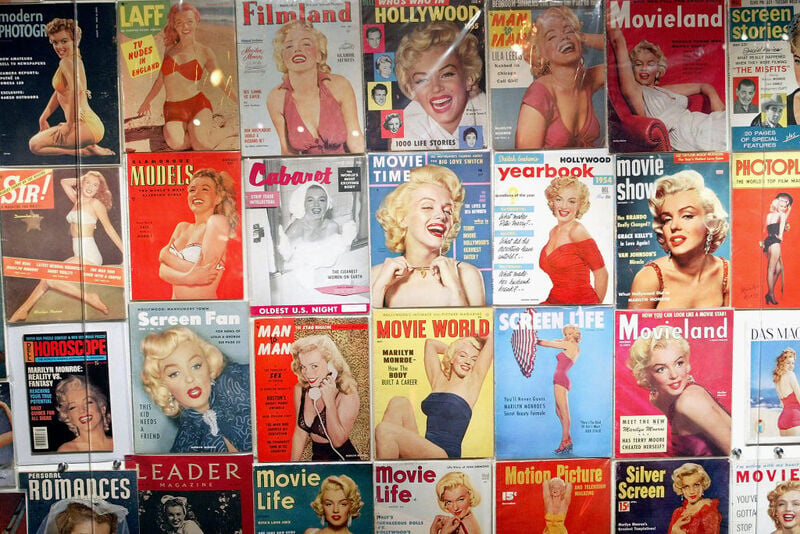 According to Blue Book's owner, Emmeline Snively, Marilyn soon became one of its most ambitious, hard-working models. It was around this time that Marilyn became obsessed with her appearance. She exercised to lose more weight to make herself more employable. 
Her Plastic Surgery X-Rays Were Sold For Thousands
In 2013, records and x-rays were found that prove Marilyn had gotten surgery. Later that year, those x-rays and other personal records were sold for a whopping $62,500. These included a chin implant to correct what she called a "chin deformity," as well as a "tip rhinoplasty" on her nose. Sadly, the records also detail Monroe's painful recovery after experiencing an ectopic pregnancy.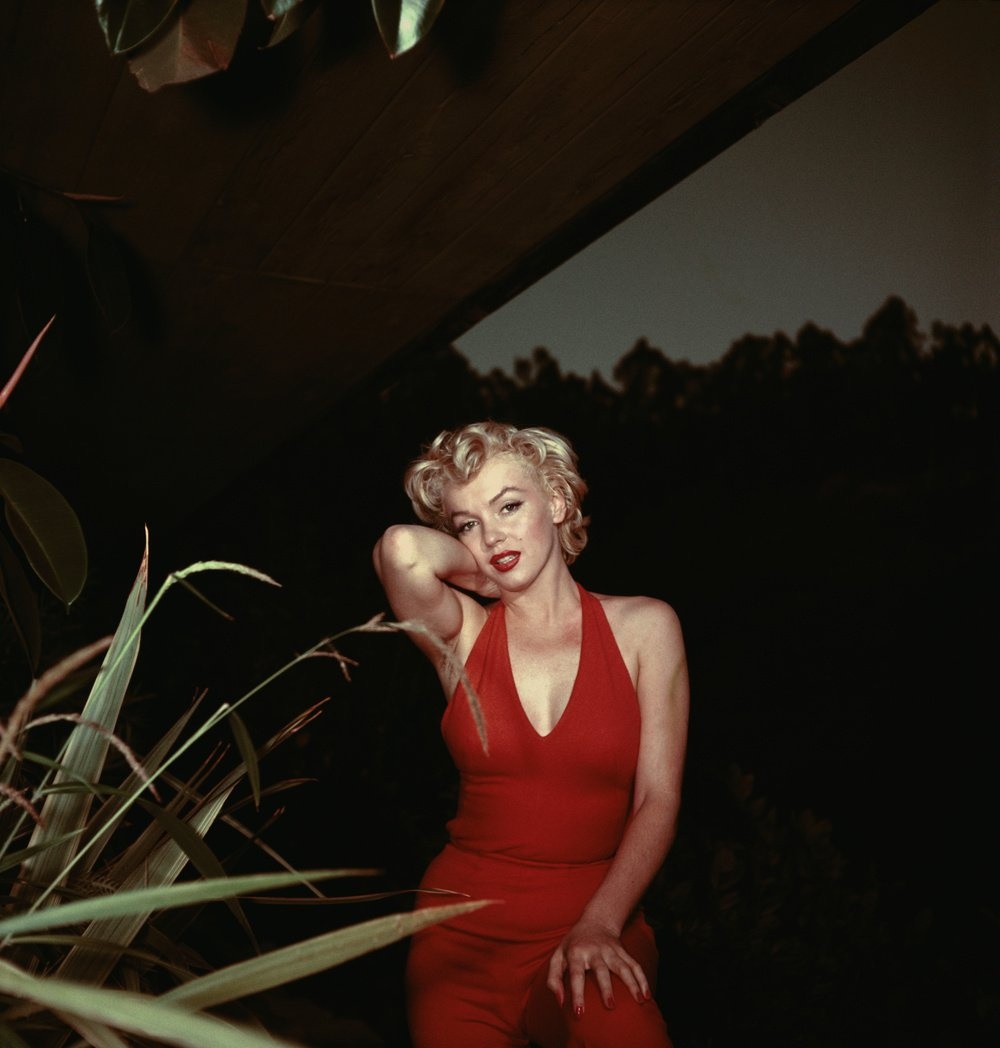 The Hollywood Auction sold Marilyn's private medical history from 1950-1962, her 1952 Redbook Award for Best Young Box Office Personality, and photos of her visiting American soldiers during the Korean War. It's clear that Marilyn continues to be such an alluring figure decades after her death—the most private information about her life is heavily sought after. Yet, we wonder, how would Marilyn herself feel about this type of attention?
Hollywood Calling
In June 1946, Emmeline Snively introduced Marilyn to an acting agency. After an unsuccessful interview at Paramount, she screen-tested at 20th Century-Fox and won a six-month contract. Legend says she only won the contract because Darryl F. Zanuck wanted to stop rival studio RKO Pictures from signing her!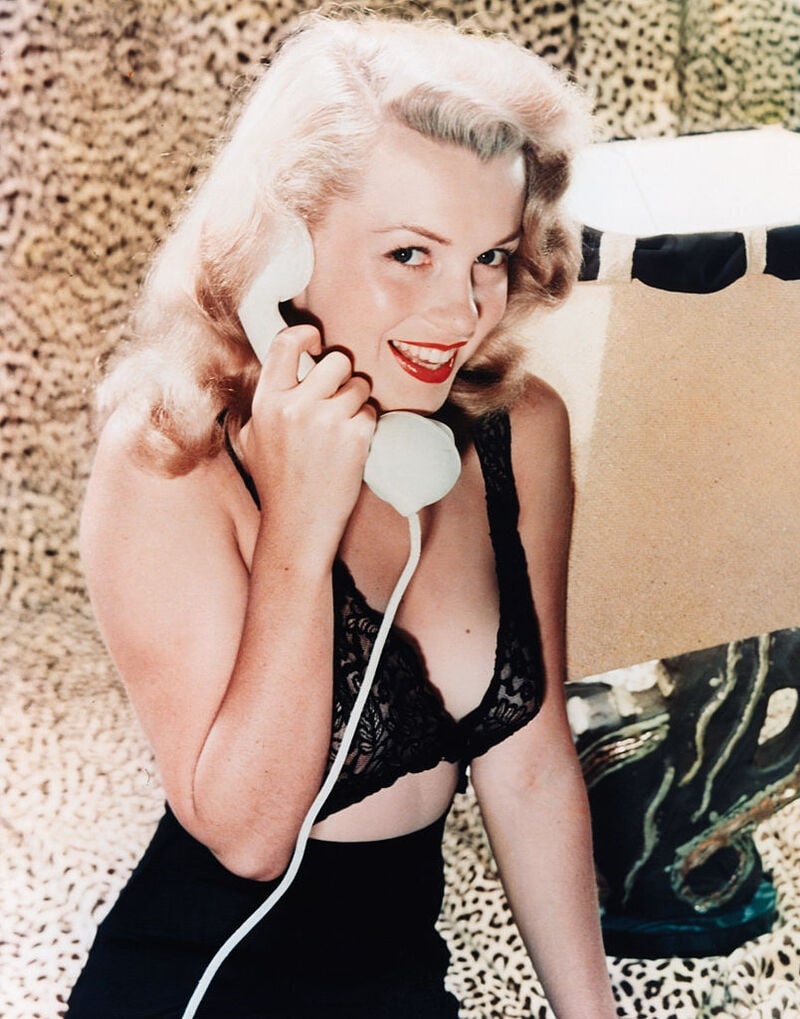 In August 1946, she and Fox exec Ben Lyon selected the stage name "Marilyn Monroe". Lyon chose the first name as it reminded him of Broadway star Marilyn Miller, while the surname was Monroe's mother's maiden name. The following month, she divorced James and Marilyn Monroe was finally free! She spent her first six months on Fox studio's lot, learning to act, sing, dance, and observing the film-making process. 
She Had An Affair
The tuition worked, and she soon won her first minor parts. Fox also enrolled her in the Actors' Laboratory Theatre. Talking about her time in the Laboratory, she said: "it was my first taste of what real acting in a real drama could be, and I was hooked". Despite boundless enthusiasm, her tutors believed her to be too shy and insecure to have a future in acting, so Fox canceled her contract.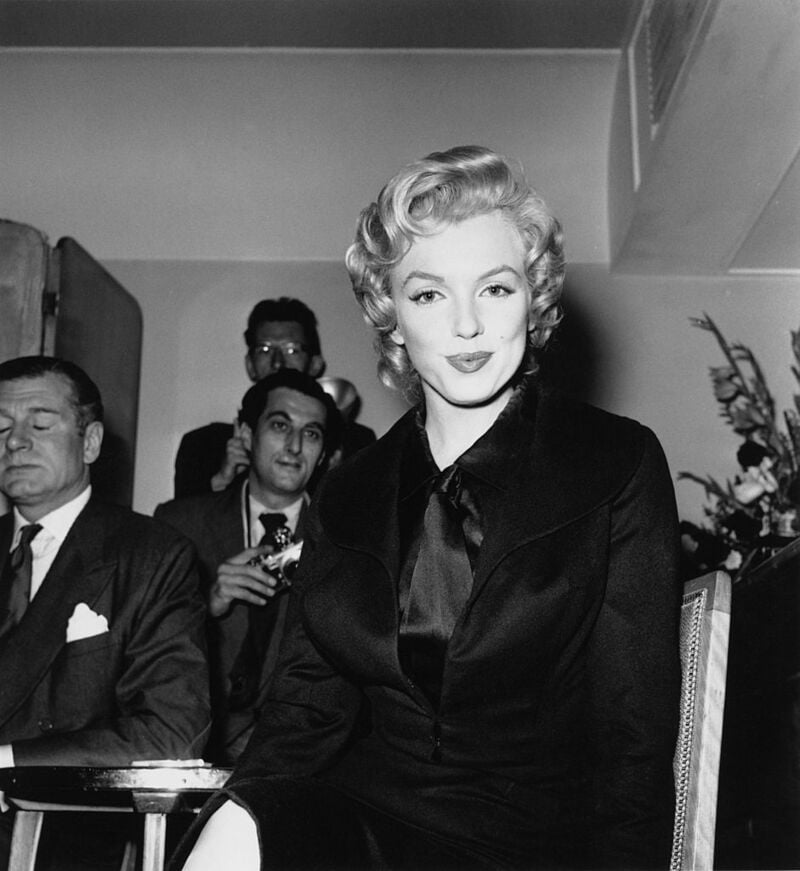 Finally, in 1948, Columbia took a chance on Marilyn, and she began working with the studio's head drama coach, Natasha Lytess. According to Charlie Chaplin's autobiography, when Marilyn wasn't filming bit parts, she dated his son Charlie Junior. Unfortunately, Chaplin Snr. claimed that Marilyn's and his son's relationship ended in tatters when Charlie Junior caught Marilyn in bed with his own brother, Sydney Chaplin!
A Secret Daughter
In 2019, a broke 72-year-old woman made a surprising deathbed confession, saying, "I am Marilyn Monroe's secret daughter". Nancy Maniscalco Miracle claims Monroe had her when she was 20 years old following a secret relationship with a New York lawyer who has since passed away. Reaching the end of her life, Nancy wanted to share her story. Miracle explained, "My mother was very ambitious and thought that having a baby out of wedlock would ruin her career."
ADVERTISEMENT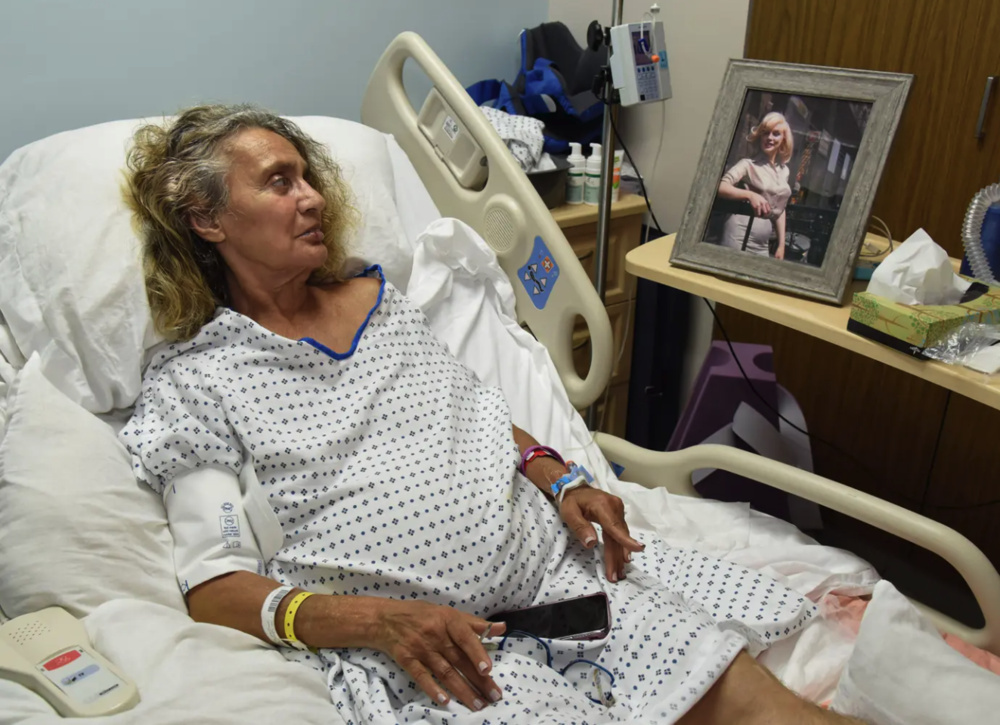 Miracle revealed that Marilyn and her boyfriend, Vincent Bruno, gave her to a wealthy New York family who raised her as if she were their own child. "Officially, I didn't even exist," Miracle said from her bed. It was only after Marilyn and Bruno passed away, that Miracle's "adoptive" mother told her the truth. Miracle explained, "I don't want anything from my real mother," Miracle claimed. 
The Casting Couch
As an aspiring actress, Marilyn was at the mercy of sexual predators, including Joe Schenck, chairman of 20th Century Fox. The 69-year-old awarded her a contract on the condition she "serviced" him whenever he called.
ADVERTISEMENT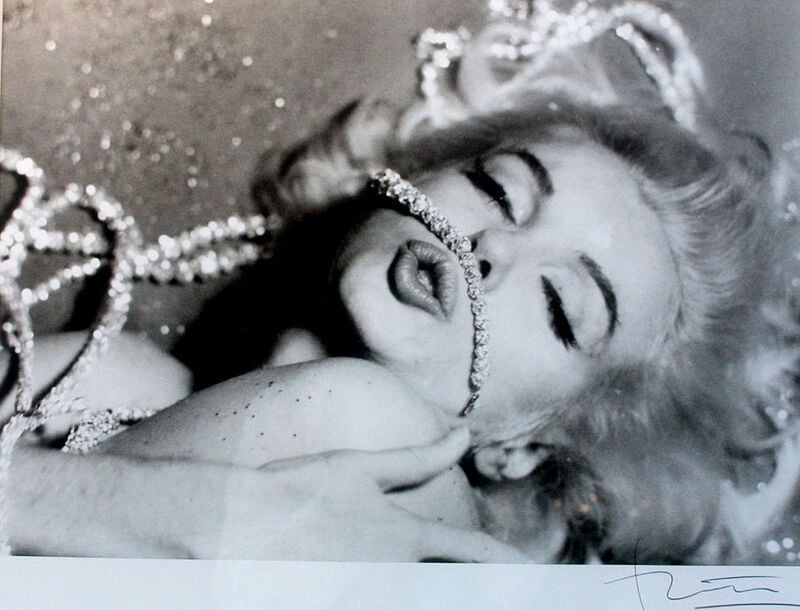 After Monroe's six-month contract was up, she hoped her days on the casting couch would end. But to renew her contract, another studio executive, Harry Cohn, offered her the same dirty deal. When Marilyn refused, the studio promptly declined to give her another six-month contract.
ADVERTISEMENT
ADVERTISEMENT
Beauty and Difficulty
Marilyn Monroe finally broke into Hollywood when she appeared in a hit musical romance, Ladies of the Chorus (1948), opposite actress Adele Jergens. Years later, Adele's boyfriend, Milton Berle, claimed that he and Monroe had a brief affair while making the film.
ADVERTISEMENT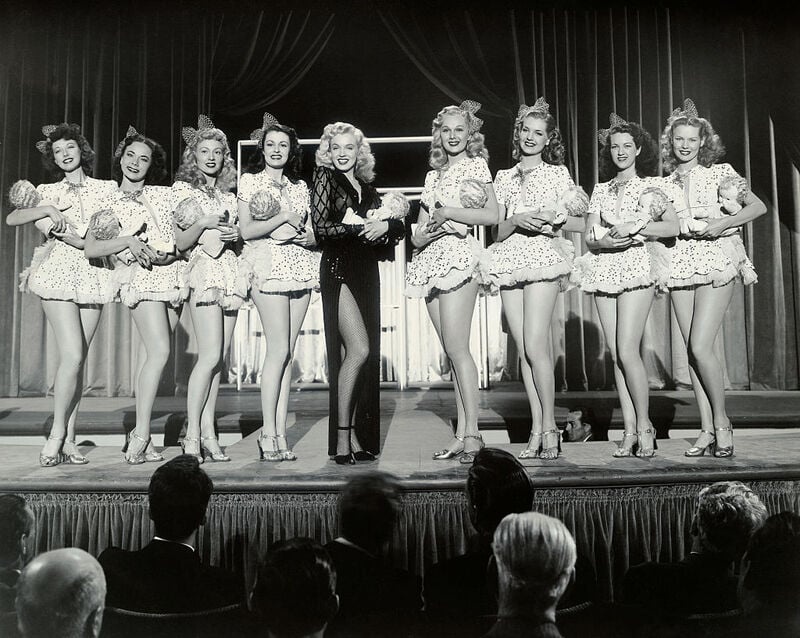 Despite her stunning beauty, Marilyn's journey to the top was plagued with difficulty. In 1949, after years of modeling and minor movie roles, she was broke. Desperate for work and money, Marilyn posed in a series of risqué nudes for John Baumgarth calendars using the name Mona Monroe. 
Plastic Surgery
A couple of years earlier, Orson Welles shockingly made his wife, Rita Hayworth, cut her long auburn hair short and made her dye it blonde for The Lady from Shanghai (1947). So when Marilyn arrived at Columbia in 1948, her hair was bleached platinum blonde. Marilyn often mentioned men holding her down to attack her at Hollywood soirees, and Orson Welles recalled one party where "Marilyn was surrounded by men, and one reached out and tore off her top, revealing her breasts … Marilyn laughed with the others at this indignity. Laughter hid her fury."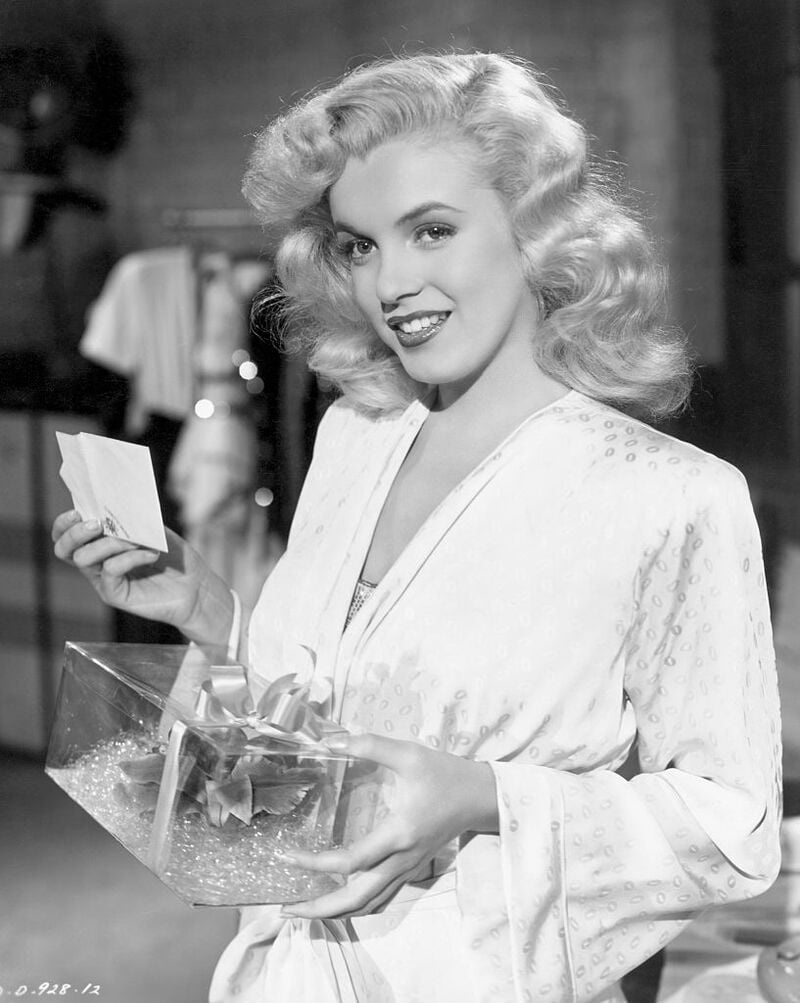 In 1950, Marilyn had her front teeth fixed to make her appearance less goofy. She also had two painful plastic surgeries: A tip rhinoplasty to reshape the end of her nose and a chin implant. She also began to whiten her already fair skin with hormone cream, but this caused light blonde hairs to sprout all over her face. Even while sporting a fine, feathery beard, she refused to stop her skin-bleaching routine. 
Breakthrough
One of Marilyn's earliest film roles was playing Miss Caswell in All About Eve (1950), a role originally offered to Zsa Zsa Gabor. But her nerves and lack of acting experience meant she'd didn't remember her lines and needed multiple takes just to get through a single scene. In addition, Monroe was horribly insecure and always felt she was doing a terrible job. Yep, even Marilyn Monroe had imposter syndrome!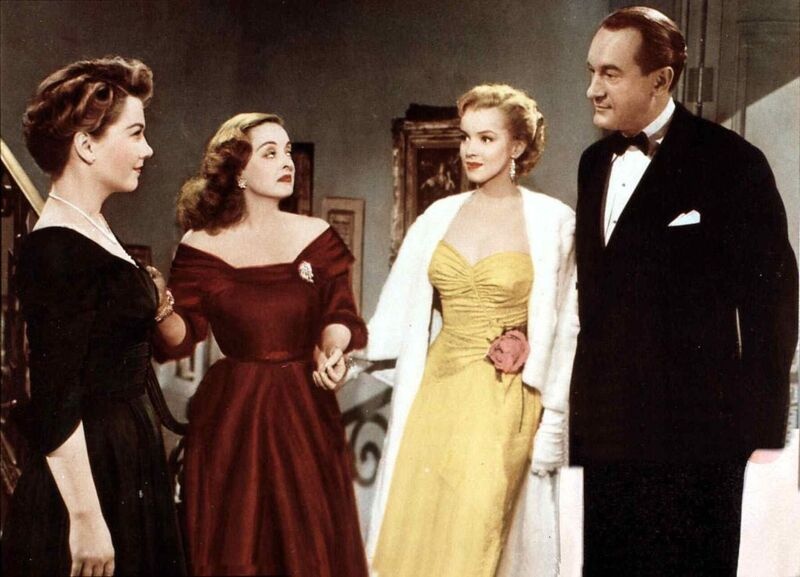 While filming All About Eve, Monroe's beauty, charm and vulnerability made her irresistible to her co-star, George Sanders. So much so that his wife, Zsa Zsa Gabor, kept showing up on set to make sure nothing was going on between the two. The same year, Marilyn appeared in John Huston's film noir The Asphalt Jungle (1950).
She Heard Voices
Marilyn appeared in 16 movies in her first four years in Hollywood and all this hard work began to take a toll. Yet it seems to have taken a mental toll on her, as she confided in her acting coach that she was hearing voices. This was one of the first symptoms of the mental instability that would haunt Monroe for the rest of her life. In 1950, Monroe underwent more trauma.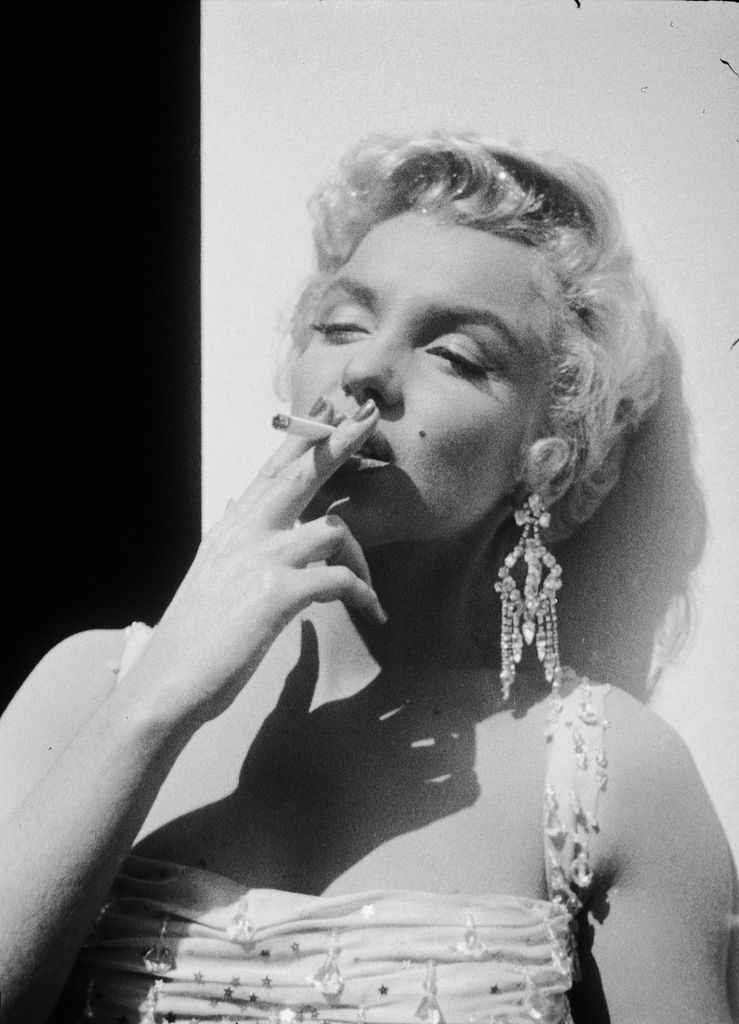 For the last two years, she'd been dating her agent, Johnny Hyde. He suddenly died of a heart attack aged 55. Monroe had been his protégé, and she wrote that she lost "her greatest friend." Devastated, she wept for days and even howled his name at the funeral. After Hyde's death, Marilyn's acting coach found her unconscious on her bed with thirty sleeping pills in her mouth. She hadn't swallowed enough to kill herself, but this wouldn't be Marilyn's only suicide attempt. 
Haunted by the Past
Amidst all this heartbreak, Marilyn worked hard filming her breakout role in Fritz Lang's Clash By Night (1951). Appearing opposite Barbara Stanwyck, superstardom beckoned. Until, that is, journalists uncovered Monroe's nude photos from 1949. After the leak, superstardom did arrive, but not for her acting talents.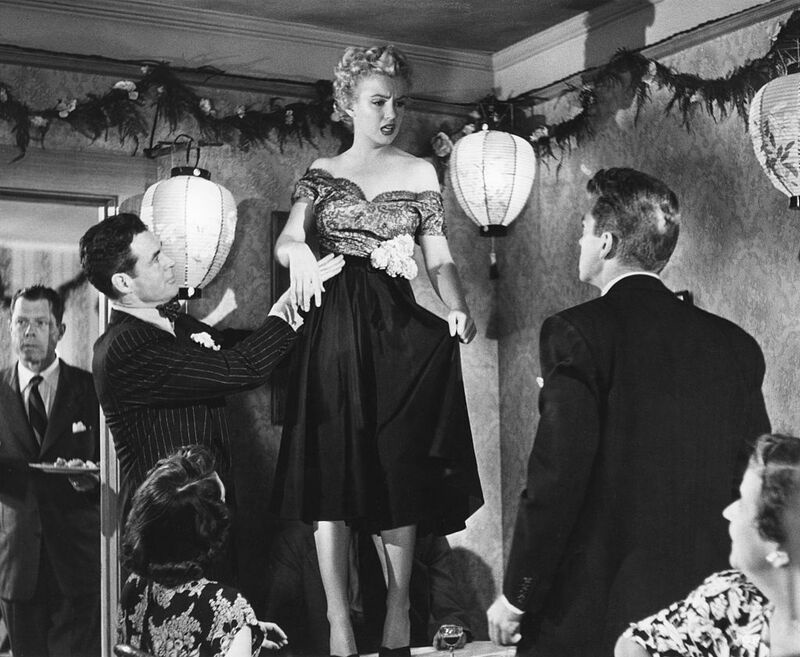 After the photos leaked, she became an overnight sensation. While the scandal would have ruined anyone else's career, this screen siren took her new seductress image in her stride. When reporters asked, "Marilyn, is it true that you had nothing on?" she quipped, "No, that's not true. I had the radio on." Her nude photos were later used as the centerfold and on the cover of the first issue of Playboy in 1953.
The Ultimate Rejection
In 1953, Marilyn finally decided to reach out to the man she believed to be her biological father: Charles Stanley Gifford. After searching for him for months, she eventually tracked him down and explained on the phone that she was his daughter with Gladys. Gifford callously shut her down by stating, "Look, I'm married, and I have a family. I don't have anything to say to you. Call my lawyer."
ADVERTISEMENT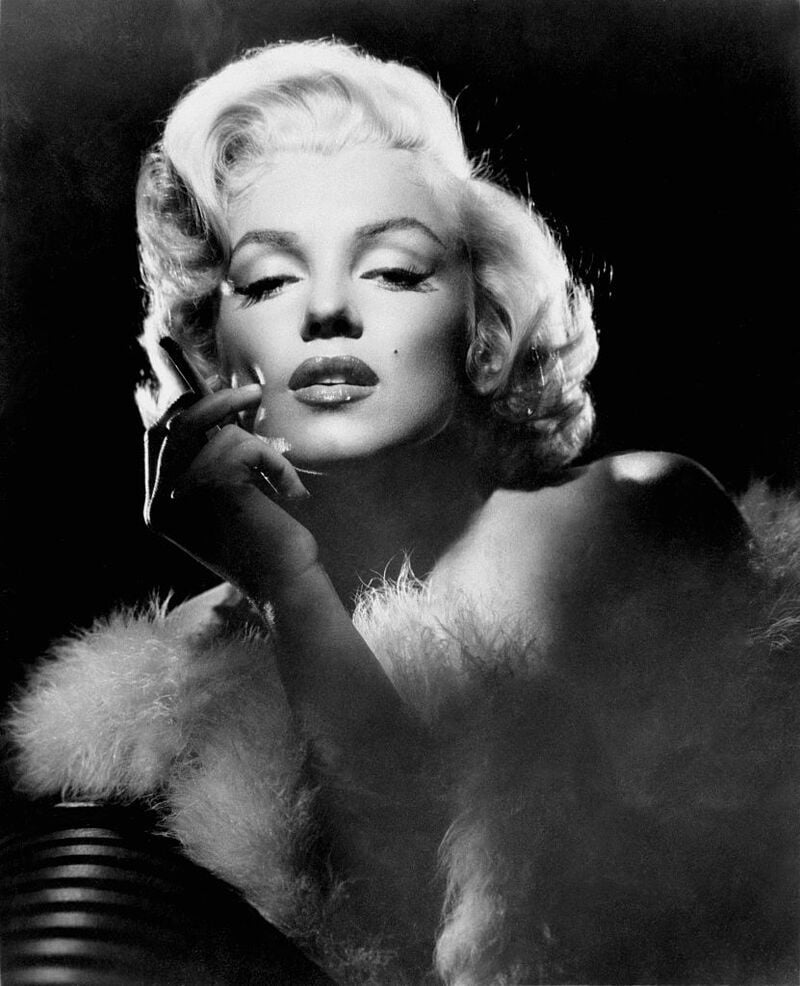 Her father's rejection crushed her and led her to dark places. Marilyn's friend, Casillo, wrote, "Marilyn confessed that she longed to 'put on a black wig, pick up her father in a bar and make love to him.' Afterward, she would ask, 'How do you feel now that you have a daughter that you've made love to?'" Fantasy aside, this rejection became the catalyst for a string of disturbing and disastrous encounters with men.
She Was In Constant Pain
Her career may have been on the up, but her personal life was heading south. First, terrible, monthly menstrual pain warranted a clause in her contract allowing her to be absent from work during her period. Then, in 1952, after years of suffering from incurable endometriosis, she had to undergo surgery.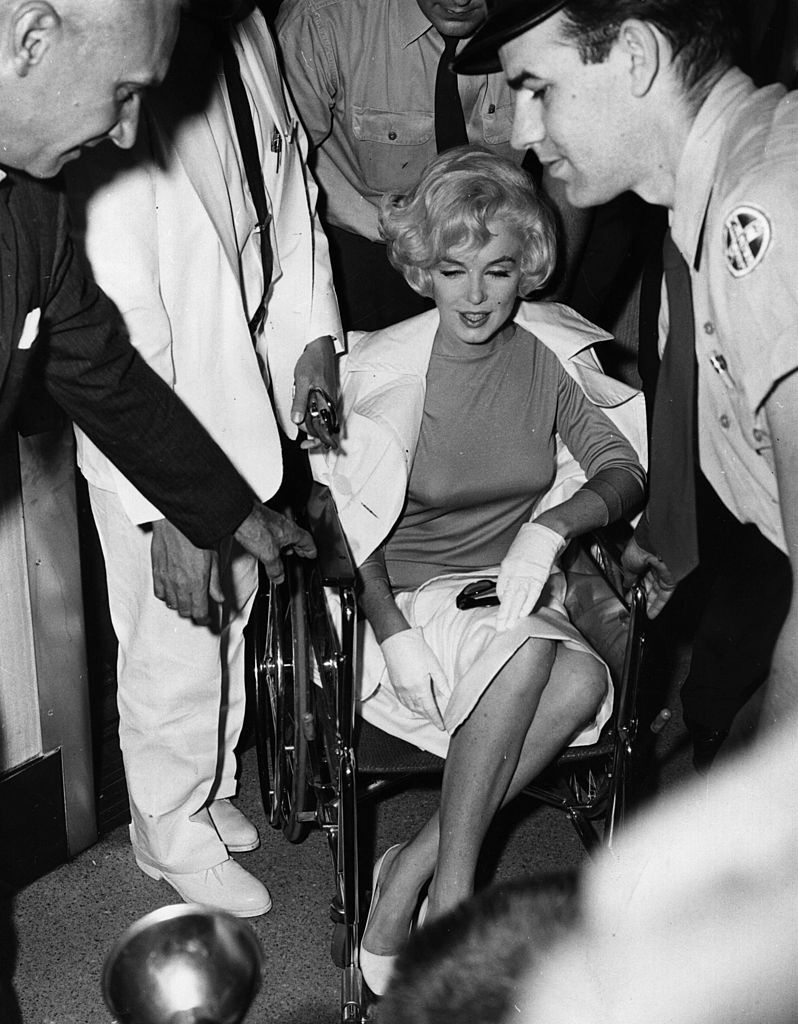 Marilyn was always desperate to have children, so she taped a note to her stomach in a last-ditch plea to her surgeons, begging them not to remove her ovaries during the procedure.
She Hated Playing Bimbos
In 1953, she appeared in three hit movies: Niagara, Gentlemen Prefer Blondes, and How to Marry a Millionaire. However, she could have done with marrying a millionaire because she earned just 10% of her co-star Jane Russell's salary on Gentlemen Prefer Blondes.
Studios wanted Marilyn to be their new blonde bombshell, which back then meant "dumb blonde." She hated being typecasted as a ditz, but Marilyn knew that she'd have to play along to become a star. Unfortunately, around this time, she gained a reputation for being difficult to work with. She was still incredibly insecure and needed her overbearing acting coach with her all the time. Marilyn would demand to re-shoot the scene up to forty times if a scene didn't win the coach's seal of approval. 
Rocky Relationships
Amidst all this turmoil, Marilyn was busy in the romance department too. In her early Hollywood days, she dated On the Waterfront (1954) director Elia Kazan, Rebel Without a Cause (1955) director, Nicholas Ray and actors Yul Brynner and Peter Lawford.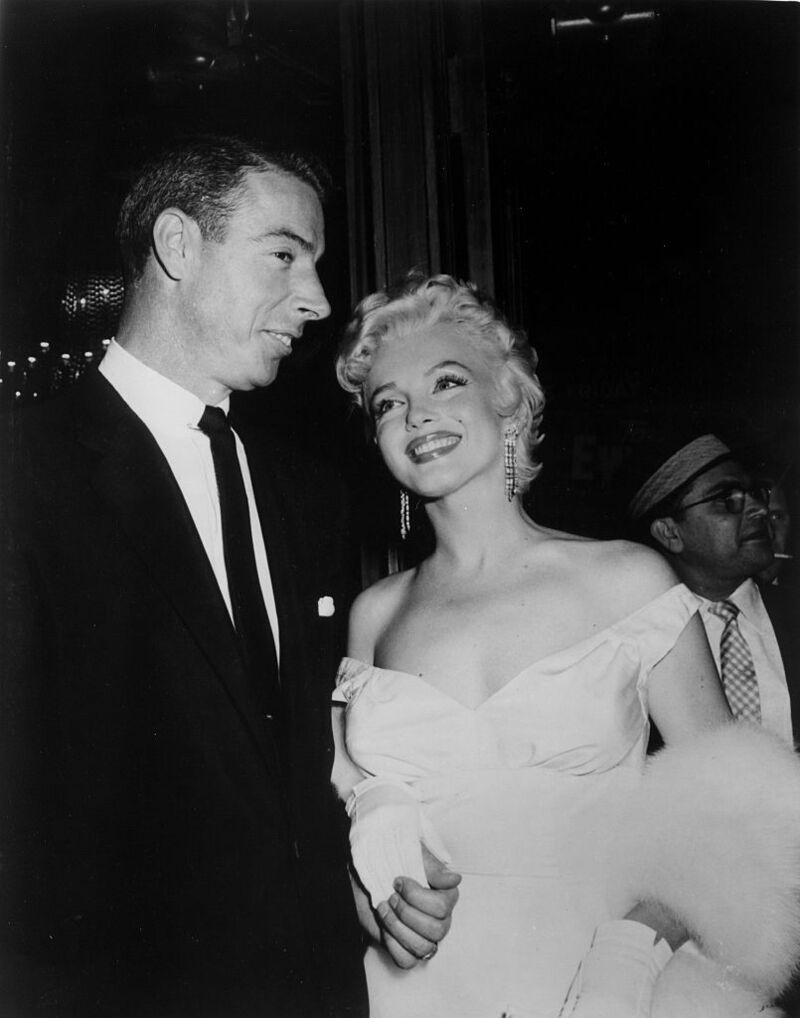 In 1952, her agent set her up with retired New York Yankees baseball player Joe DiMaggio. His ex-wife, actress Dorothy Arnold filed for divorce in 1943, ­citing "cruel indifference", but Marilyn fell for him. They eloped to San Francisco in January 1954. Marilyn told a friend: "Except for Joe, I've sucked my last c**k." They honeymooned in Japan, and Marilyn performed for US troops in Korea. When she arrived home, she won a new Fox contract, a $100,000 bonus, and a starring role in The Seven Year Itch (1955). Wedded life was bliss until Marilyn found out.
DiMaggio was a Controlling Monster
Joe loved to stay at home, drinking, smoking, and watching TV. He wanted a traditional, stay-at-home housewife. Conversely, Marilyn was always on a self-improvement quest: psychotherapy, devouring books, and art. Joe hated her highly sexualized roles, so he laid down rules to approve her future roles. Furthermore, she was never to appear semi-dressed and must break out of her "dumb blonde" typecasting. Within weeks of tying the knot, he felt he was losing control, so he'd give her the silent treatment for days.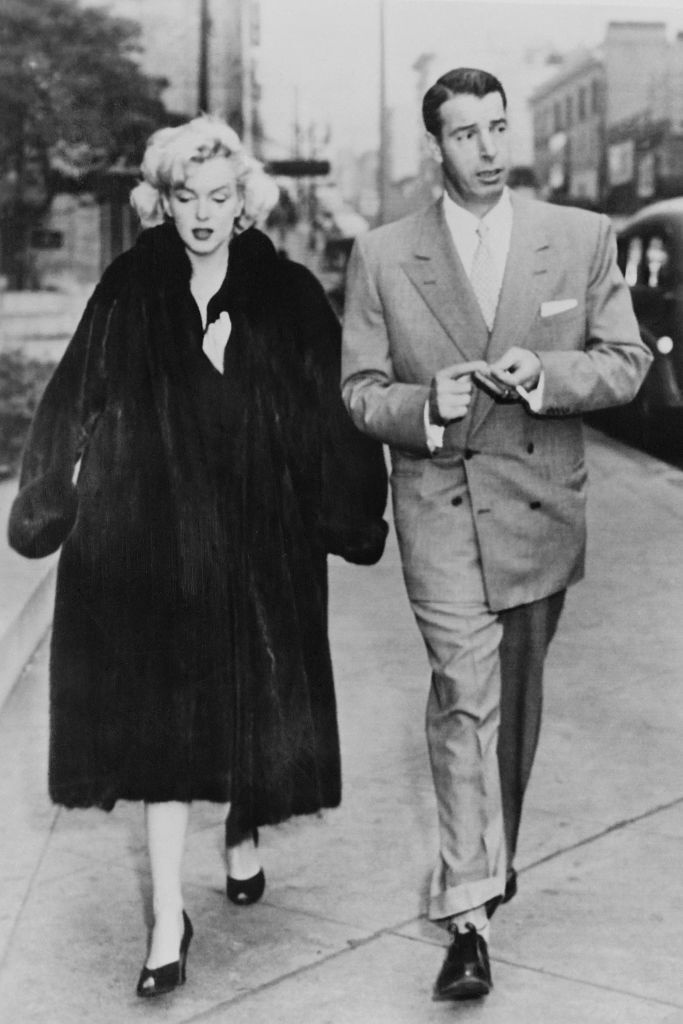 While filming her era-defining The Seven Year Itch scene, DiMaggio lost the plot. A crowd of wolf-whistling onlookers assembled and DiMaggio demanded: "What the hell is going on here?" After the shoot, they returned to their hotel room and got into a "yelling battle". When Marilyn arrived on set the next day, her arms were covered in bruises. According to Joe DiMaggio Jnr, it wasn't the only time his father beat Marilyn. 
She Only Wanted One Thing
Marilyn adored children and animals; while the crew took lunch on the set of River of No Return (1954), she'd cuddle her co-star, a raccoon named Bandit. The only thing she wanted was a child, and she was trying to conceive a baby with her husband. Unfortunately, it wasn't to be, as Monroe announced their divorce less than a month later.
ADVERTISEMENT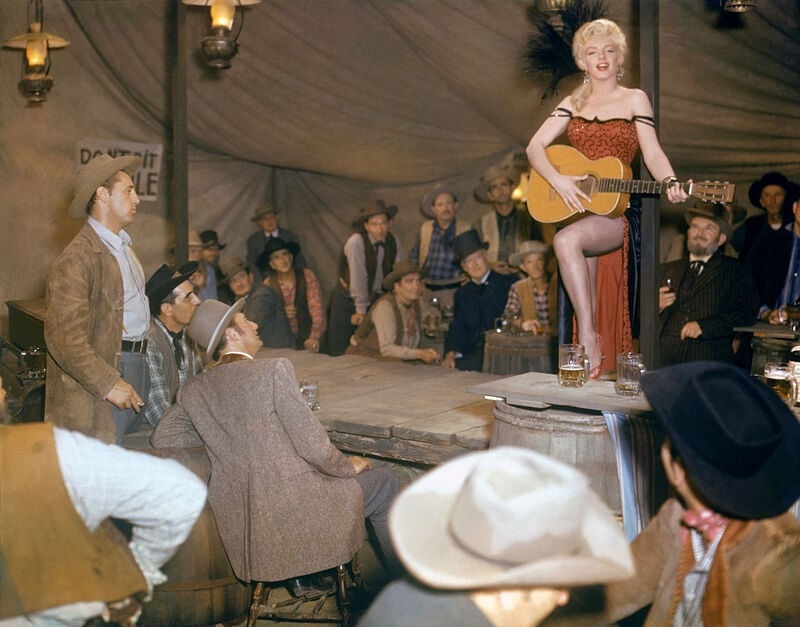 Married to a controlling man, Marilyn began drinking heavily and taking sedatives. She had an affair with her voice coach Hal Schaefer (pictured). When Joe discovered her infidelity, he called Schaefer who says he heard Marilyn screaming in the background. "Don't come here!" she said. "He'll kill you!" In the fall of 1954, Marilyn called time on their sham of a marriage after just nine months, citing "mental cruelty."
Joe Stalked Her
Joe DiMaggio never wanted to split, but after the divorce, he stalked Marilyn. He'd wear a fake beard and wait in the lobby of her new home at Waldorf Astoria on Park Avenue. He had her phones tapped and would show up, hoping to catch her with other men. Beside himself, Joe turned to the one man who would understand his predicament: Frank Sinatra. Old Blue Eyes had hired a private investigator to trail his great obsession and soon-to-be-ex, Ava Gardner.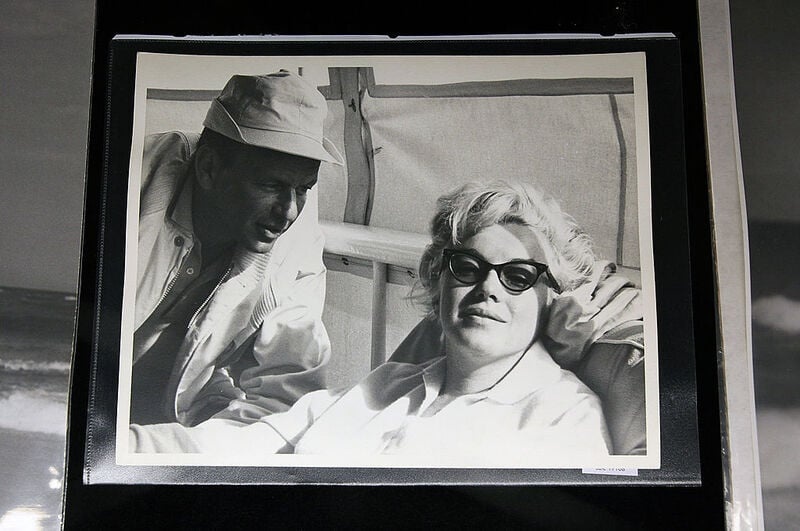 One drunken night, DiMaggio, Sinatra, and five henchmen drove to West Hollywood to dish out some mafia-style revenge to Hal Schaefer. Sinatra was alarmed by how enraged DiMaggio was but couldn't calm him. Then, at 11:30 p.m., 50-year-old secretary Florence Katz awoke to find "her door broken down and Joe DiMaggio and Frank Sinatra hovering over her, ready to pounce." She screamed, and the cops came, but they kept the stars out of their report. Sinatra paid Katz $7,500 hush money, but Confidential broke the "Wrong Door Raid" story. For the rest of his days, DiMaggio claimed he wasn't there. 
Miller Time!
Marilyn Monroe rebounded by getting it on with Hollywood's hottest young actor, Marlon Brando, and playwright Arthur Miller. Her affair with Miller became more serious in October 1955, when her divorce was finalized, and Miller separated from his wife. The studio urged her to end the affair, as Miller was being investigated by the FBI and House of Un-American Activities Committee for allegations of communism. Marilyn refused, so the FBI opened a file on her!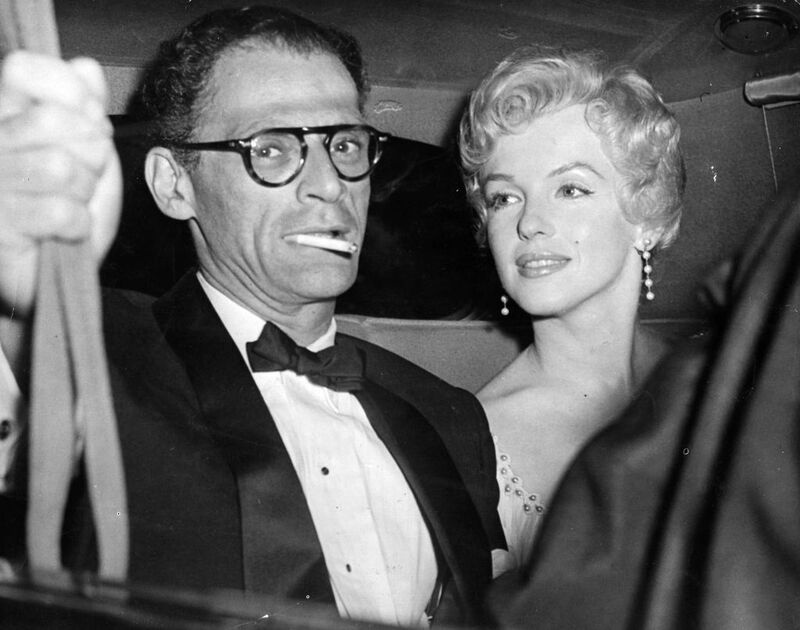 In 1956, Marilyn married Arthur Miller in New York and converted to Judaism. Variety's headline was: "Egghead Weds Hourglass", but the most unlikely marriage since the Owl and the Pussycat wasn't to last. 
Curiosity Killed the Cat
The same year they married, Marilyn legally changed her name from Norma Jeane to Marilyn Monroe. When a fan asked her for an autograph, Marilyn had to ask how to spell her own name. This probably didn't go down too well with her literary husband. Nor did her sexual history.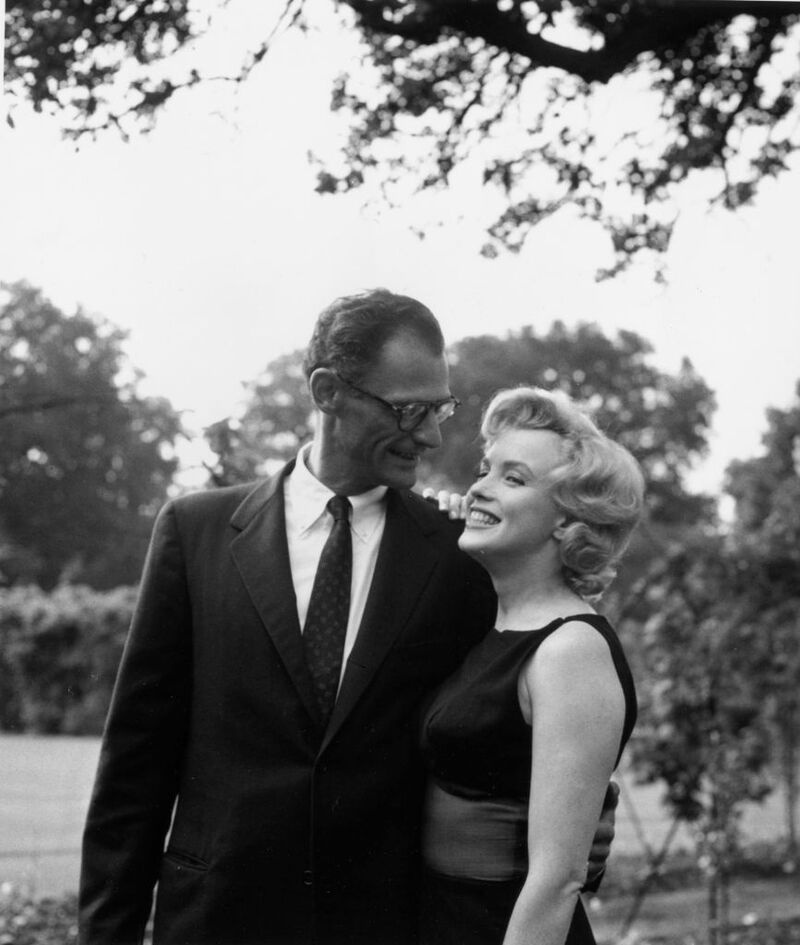 Arthur Miller quickly regretted marrying the most beautiful, wanted woman in the world. He wrote unspeakably cruel things about her in his journal; she was disappointing, clingy, unpredictable, embarrassing… and he wanted to hurt her. Unfortunately, Marilyn found her new husband's diary, gave in to her curiosity, and read his thoughts on their marriage. Needless to say, she was heartbroken. 
Marilyn Was Falling Apart
After the success of Bus Stop, Marilyn made The Prince and the Showgirl (both 1956). Stressed out on all manner of pills, her weight fluctuated so wildly; the designer had to create her costumes in multiple sizes. Marilyn fell out with her co-star and director, Sir Laurence Olivier. The English thespian hated her constant lateness and forgetting her lines. After years of trying to shed her bimbo image, Olivier yelled at her, "Just be sexy!" In three words, he'd found her Achilles heel.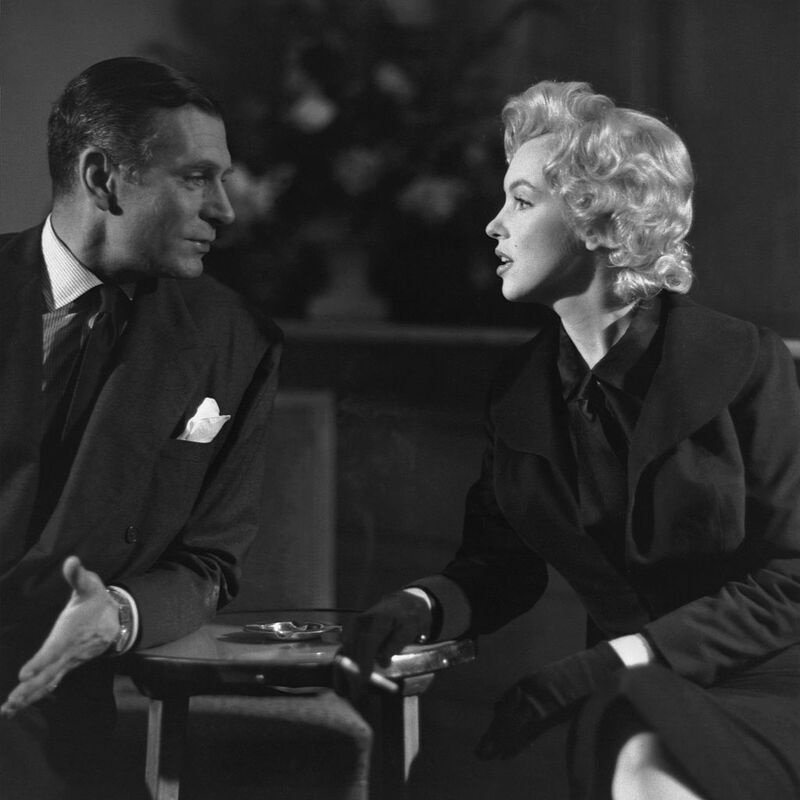 She and Miller conceived three times in 1956, 1957, and 1958. Tragically, Marilyn had two miscarriages and one ectopic pregnancy. After her third failed pregnancy, she stopped trying for a baby. For a woman who had always wanted children, the loss was devastating. 
The Crew Hated Her
In 1958, she filmed perhaps her most acclaimed role in Some Like It Hot. To get a grip on her fragile emotional state and insomnia, she took a swathe of medications: It took her 60 takes to deliver one line: "It's me, Sugar." Marilyn's life spiraled out of control, and she often refused to come out of her or dissolved into erratic outbursts. Her tardiness cost the production half a million dollars in over-runs.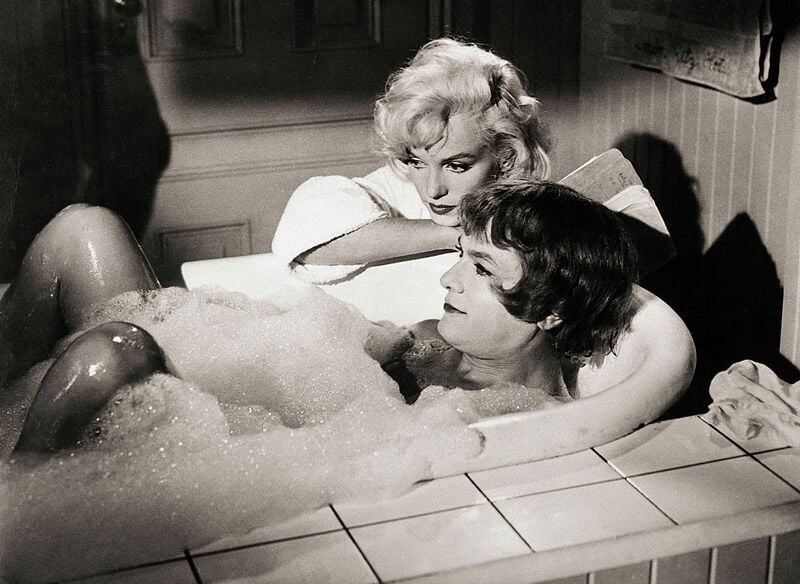 The cast and crew hated her; when Tony Curtis had to kiss her, he stated he'd "rather be kissing Hitler," though he later claimed the two were having an affair. Marilyn was so despised, she wasn't invited to the wrap party, and Billy Wilder started dissing her in interviews: "Anyone can remember lines, but it takes a real artist to come on the set and not know her lines and yet give the performance she did!" So, to wreak her revenge, Marilyn called Wilder's home and asked his wife to deliver him a message: Billy Wilder could "go f*** himself."
Outcast
Monroe was all lined up to play Holly Golightly in Breakfast at Tiffany's (1961)—but because of her behavior on Some Like it Hot, the studio refused to hire her. So, her next movie was––somewhat ironically––called Let's Make Love (1959).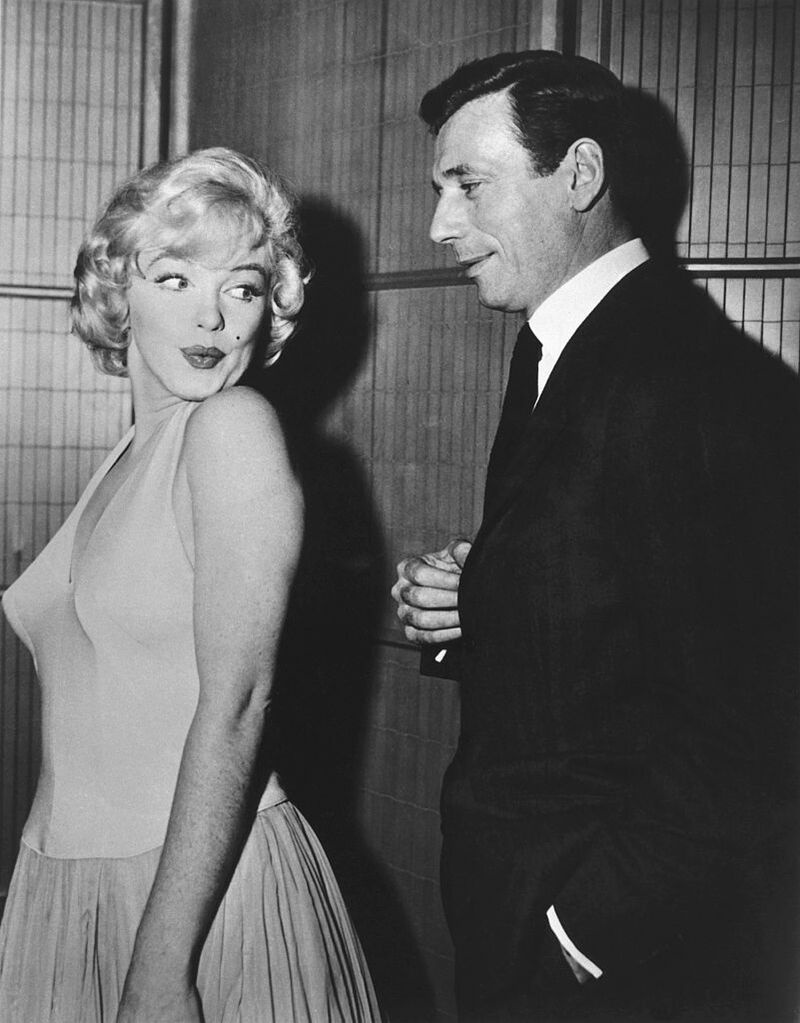 Her marriage to Arthur Miller was on its last legs. His cruel behavior made her feel alone, unloved and ashamed, so she embarked on an affair with her married co-star Yves Montand and fell pregnant with his baby. Sadly, like all her previous attempts, this pregnancy did not go full term and all this took its toll. Her next movie––The Misfits (1961)––was a complete and utter disaster. The neo-western's three leads, Monroe, Clark Gable, and Montgomery Clift, would all be dead within years of its release.
Misfit
It's no surprise The Misfits was a disaster. Director John Huston was an alcoholic who often showed up to work three sheets to the wind. Marilyn Monroe and Montgomery Clift both had crippling mental health issues and needed medication just to get them through the day.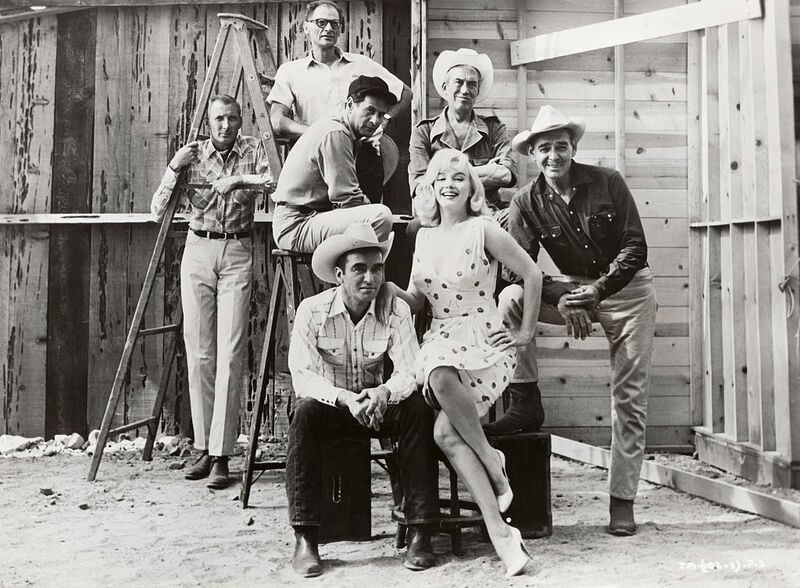 The film's writer also happened to be Arthur Miller—meaning that the deeply miserable couple had to spend every day on set together. The plot sees a wounded young woman (Monroe) who falls in love with a much older man. Miller wrote The Misfits to give Marilyn a proper acting role in the hope they could reconcile. Instead, the experience ended their relationship forever. Miller had an affair with set photographer Inge Morath and cruelly exploited his wife's insecurities by purposefully giving her last-minute script changes.
Terrible Pain
In terrible pain from gallstones and addiction to barbiturates, filming was halted while Monroe spent a week in a hospital detox. Yet, despite her many problems, she gave the performance of her lifetime. Director John Huston stated that when Monroe was performing, she "was not pretending to [have] an emotion. It was the real thing. She would go deep down within herself and find it and bring it up into consciousness."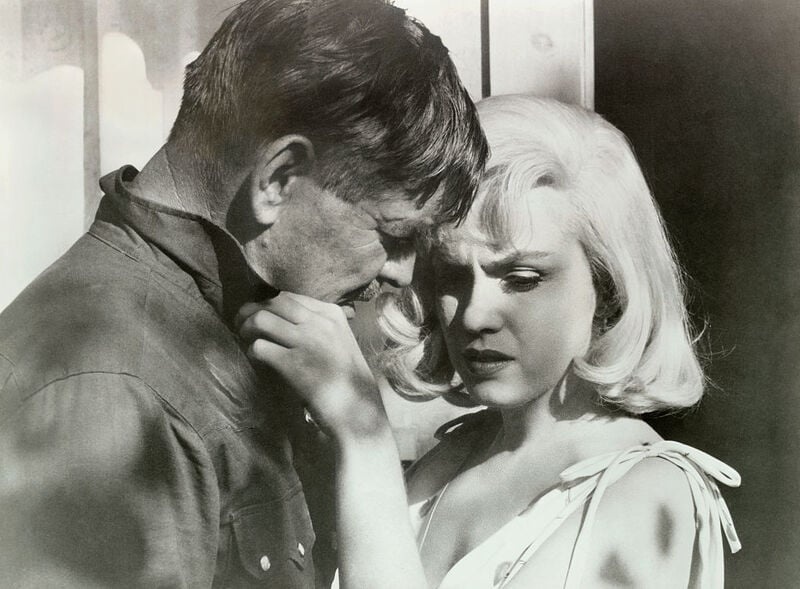 Already deeply vulnerable, filming The Misfits pushed Marilyn over the edge and into despair. During production, she told her psychiatrist she was hearing voices again. To combat her ever-deteriorating mental state, she took three times the maximum dosage of sleeping pill Nembutal. The results were catastrophic.
Father Figure
One good thing did come out of filming The Misfits, however short-lived. Marilyn finally found the father figure she always longed for in the guise of Clark Gable. While the rest of the crew treated her with contempt, Gable was kind, generous, and nurturing.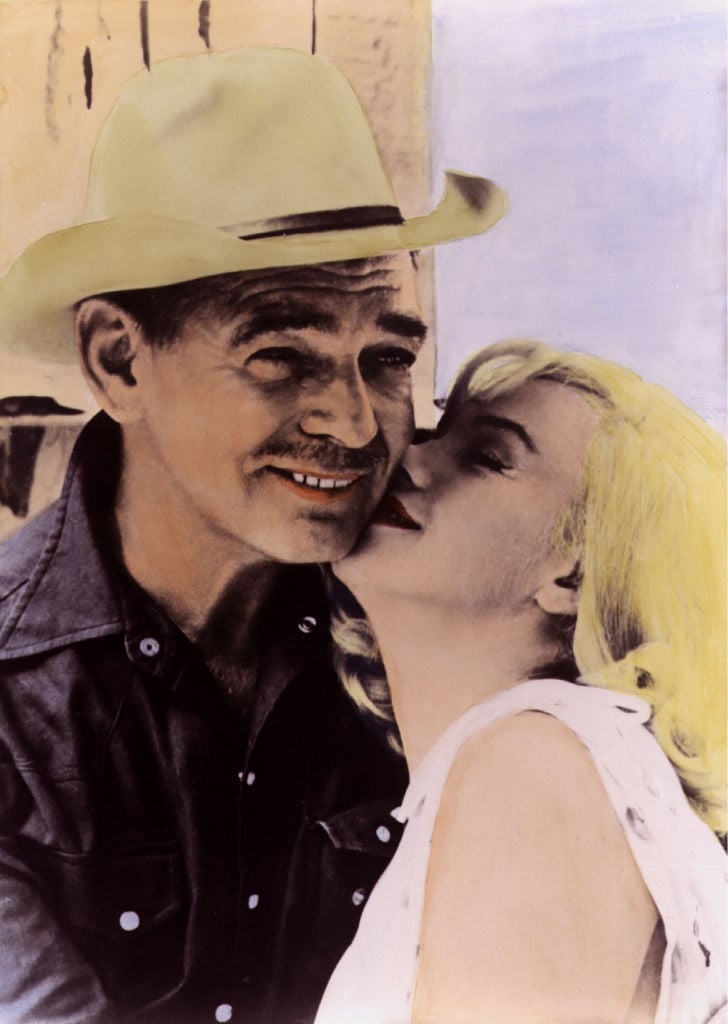 Sadly, Clark Gable had a fatal heart attack just days after The Misfits wrapped, which some attribute to the 59-year-old performing his own stunts. When he died, Marilyn wept for two days straight. By November 1960, Miller and Monroe announced that they had separated.
Suicidal Thoughts
In February 1961, Marilyn told a friend that she had thought about jumping off her apartment balcony. Soon, her psychoanalyst had her committed to a psychiatric ward. Believing she was going to a place to recuperate, the world's most desirable woman was "forced into a padded cell and threatened with a straightjacket." Forcibly institutionalized, Marilyn Monroe was diagnosed by two top psychiatrists as a paranoid schizophrenic just like her mother.
ADVERTISEMENT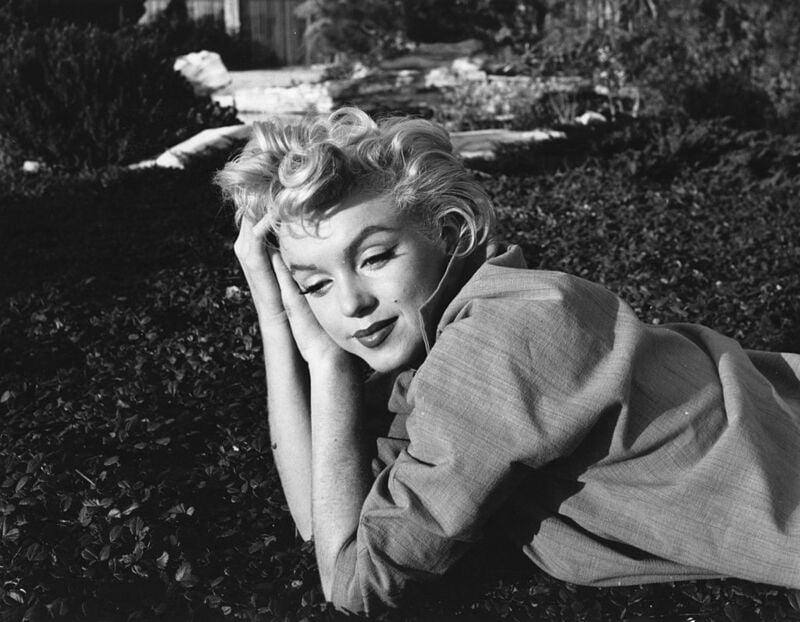 Poor Marilyn's experience at the institution was one of the darkest, most harrowing, and humiliating moments of her short life. In recently uncovered letters, Marilyn wrote of the "inhumanity" of the psych ward and being treated as sub-human. In a desperate bid to escape, she smashed a pane of glass and threatened to hurt herself unless she was released. Finally, an unlikely knight in shining armor rescued her when ex-husband Joe DiMaggio got her released.
Something's Got To Give
She signed on for Something's Got To Give (1962) but didn't show up for the first two weeks of filming as her descent into drink and drugs worsened. Her makeup artist would have to apply her makeup as she lay semi-comatose in her bed, addled by barbiturates. In the end, something had to give, and the studio fired Marilyn Monroe. The film remains unfinished but was made into a short film.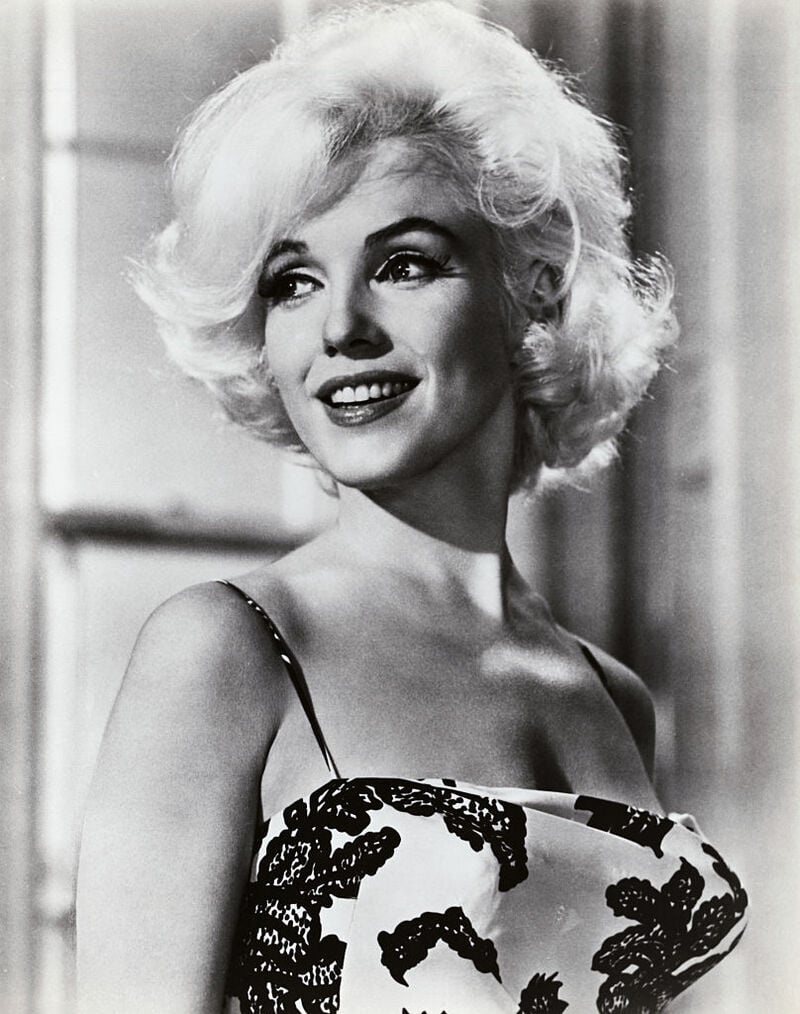 Monroe still had so much star power that Fox immediately about-turned, re-opened negotiations, and gave her a new contract, including re-commencing Something's Got to Give and a starring role in a black comedy. Sadly, she'd never get to make another movie as her demons got the best of her. The name of the film she never got to make was What a Way to Go!
Happy Birthday, Mr. President!
Yet as Marilyn plunged into the abyss, she still had enough moxie to date Joe DiMaggio's best friend, Frank Sinatra! Over the years, the blonde bombshell also reputedly slept with Satanist Anton LaVey, actor Jerry Lewis, filmmaker José Bolaños, Darryl F. Zanuck, Howard Hughes. But her most famous fling was with JFK, whom she met at one of his sisters, Pat Kennedy Lawford, and her husband, Peter's sex parties.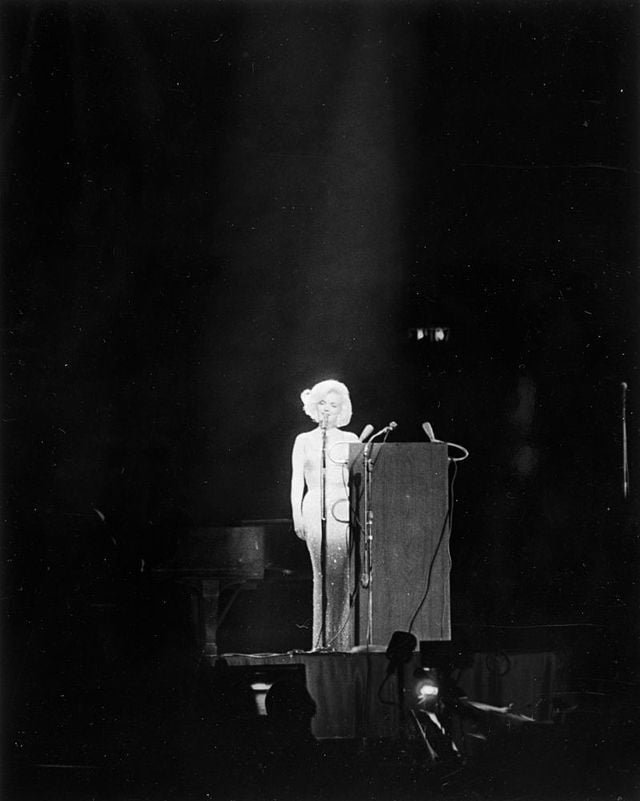 In May 1962, she famously serenaded President John F. Kennedy at his 45th birthday party with her sexy, breathy version of "Happy Birthday". So naturally, the press had a field day, launching rumors that the two were having an affair. Of course, those rumors were true, and it all culminated in a dramatic face-off with Jackie Kennedy.
First Lady
Christopher Andersen's 2013 biography, In These Few Precious Days: The Final Year of Jack with Jackie, claims that Marilyn called Jackie Kennedy and told her that JFK had promised to marry her. As cool as a cucumber, the FLOTUS replied: "Marilyn, that's great … you'll move into the White House, and you'll assume the responsibilities of First Lady, and you'll have all the problems."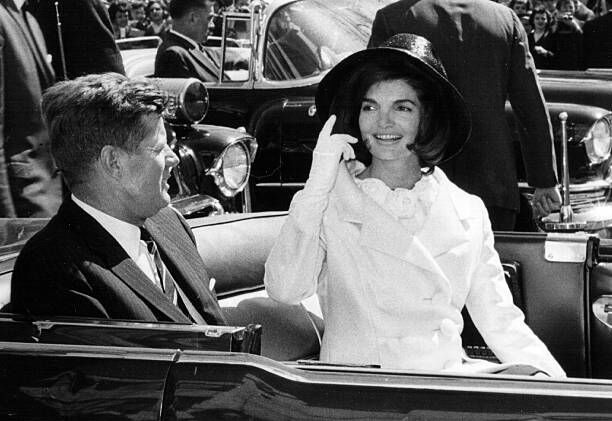 But Marilyn wasn't just sleeping with JFK; she was also bedding his younger brother Bobby Kennedy. As her mental health declined further, she found herself depending on the two brothers, but their lofty positions meant they could show her no loyalty. Believing she'd finally found two father figures to take care of her, Monroe became increasingly convinced she'd marry one of the Kennedy brothers but they both abandoned her. 
Driven to Despair
Being cast aside by both Kennedy brothers pushed Marilyn over the edge. She often stayed with the Lawfords and––high on pills–– would "wander into the couple's bedroom in the middle of the night and stand at the foot of their bed, staring down at them. 'Why can't I be as happy as you two?'" She would ask them. Then, mere days before she died, Monroe told a close friend, "If it weren't for Joe, I'd probably have killed myself years ago."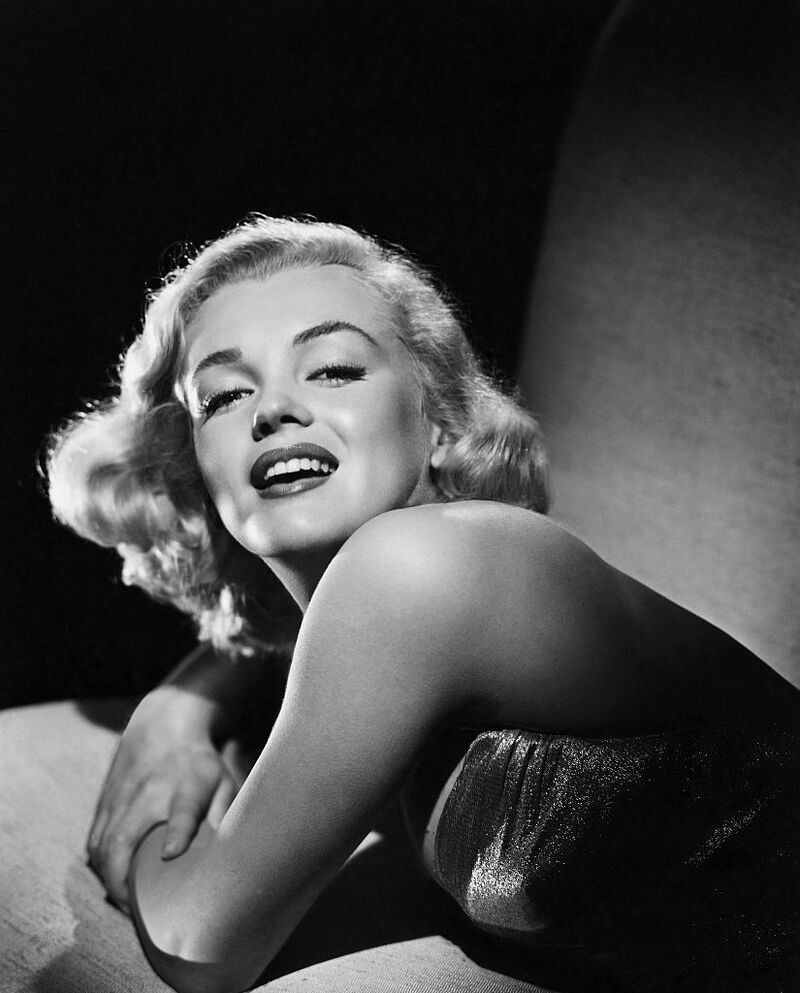 On August 3rd, 1962, an upcoming young actor named Warren Beatty was allegedly one of the last people to ever see Marilyn Monroe alive. The 25-year-old met Marilyn at a producer's house during a party. In a 2016 interview, the lothario revealed he and Monroe spent the evening together. He played the piano for her, and the pair took a moonlit walk along the shore. Marilyn Monroe reportedly spent her last night alive with mafia boss Sam Giancana, whom she was dating.
Death
On August 5th, 1962, Marilyn Monroe's body was discovered at her home in Brentwood, Los Angeles, by her psychologist. She was just 36 years old. She was found in her bed with her phone in her hands. Peter Lawford took a call from her that night and knew something was very wrong when, with slurred speech, she said "'Say goodbye to Pat, say goodbye to Jack (President John F. Kennedy) and say goodbye to yourself, because you're a nice guy." They would be the last words he heard from her. He was desperate to check in on her but was talked out of it, due to the potential political ramifications.
ADVERTISEMENT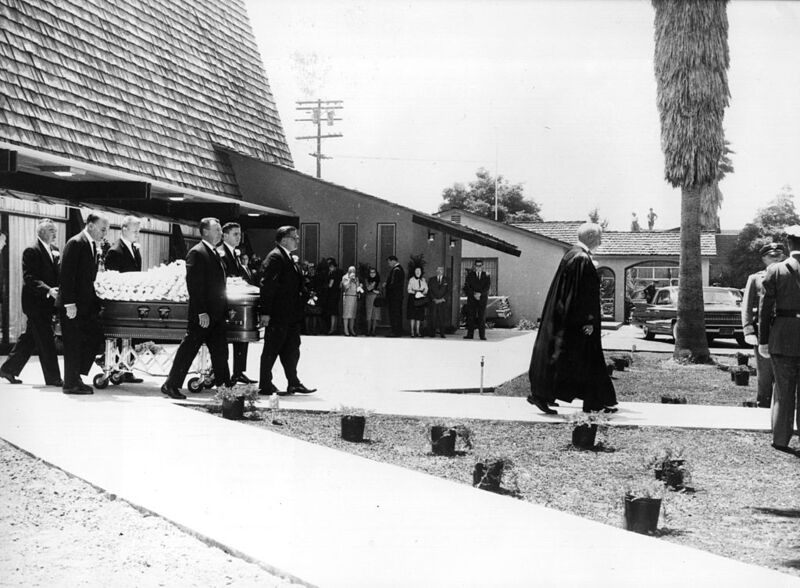 With many times the lethal limit in her body, the coroner stated Marilyn Monroe had committed suicide by overdosing on barbiturates. Conspiracy theories surround her death to this day, and even her ex-lover Marlon Brando believed she was murdered. The most famous conspiracy is that the Kennedys and/or the CIA, or even the Mafia, killed her and staged a suicide. The Kennedys certainly had a motive. This is what the autopsy report had to say.
Her Body Was Abandoned
After Marilyn Monroe passed away, her body was reportedly left alone and unclaimed in the mortuary for more than 24 hours. Her ex-husband, Joe DiMaggio, eventually came to claim her body. Allan Abbott, who was in charge of the funeral service for the actress, later described how "almost unrecognizable" Marilyn looked after her death.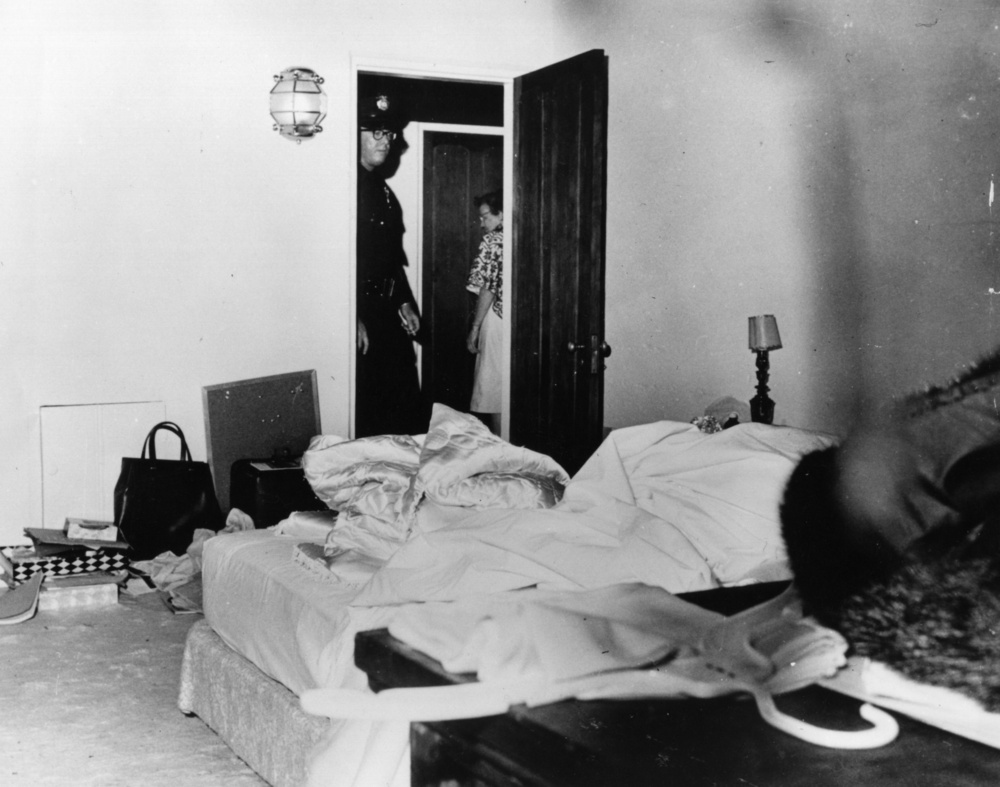 "When we removed the sheet covering her, it was almost impossible to believe this was the body of Marilyn Monroe," Abbot described. "She looked like a very average, aging woman who had not been taking very good care of herself. "Obviously, the circumstances surrounding her death had greatly exacerbated her poor appearance and she was unrecognizable."
Funeral
French artist Jean Cocteau stated Marilyn's untimely death "should serve as a terrible lesson to all those whose chief occupation consists of spying on and tormenting film stars". Former co-star Laurence Olivier said she was "the complete victim of ballyhoo and sensation," and Bus Stop director Joshua Logan called Marilyn: "one of the most unappreciated people in the world."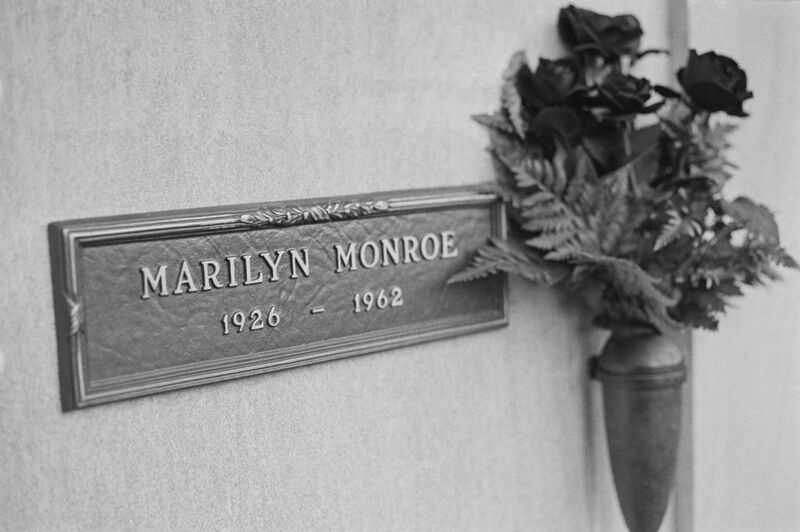 Her funeral was held at the Westwood Village Memorial Park Cemetery, Los Angeles, and arranged by Joe DiMaggio, her half-sister Berniece and business manager Inez Melson. Inside the open casket, she wore an apple green dress and held pink roses. Sadly, because her signature platinum blonde hair had been partially shaved for the autopsy, she sported a wig. Only around 30 people saw Monroe lying in her coffin because her funeral was limited to her close friends and family.
Good Old Joe
Speaking of Joe DiMaggio, remember the night he obsessively stalked Marilyn, and he and Sinatra kicked down the door of an innocent middle-aged secretary? Well, to Joe's credit, this dark episode scared him so much he confronted his demons, stopped drinking, and started anger management therapy. Eventually, he and Monroe became close friends, and when she died, he was heartbroken. However, Joe always believed he and his ex-wife would one day reconcile and be together again, and rumors suggest they'd rekindled their love just weeks before her demise.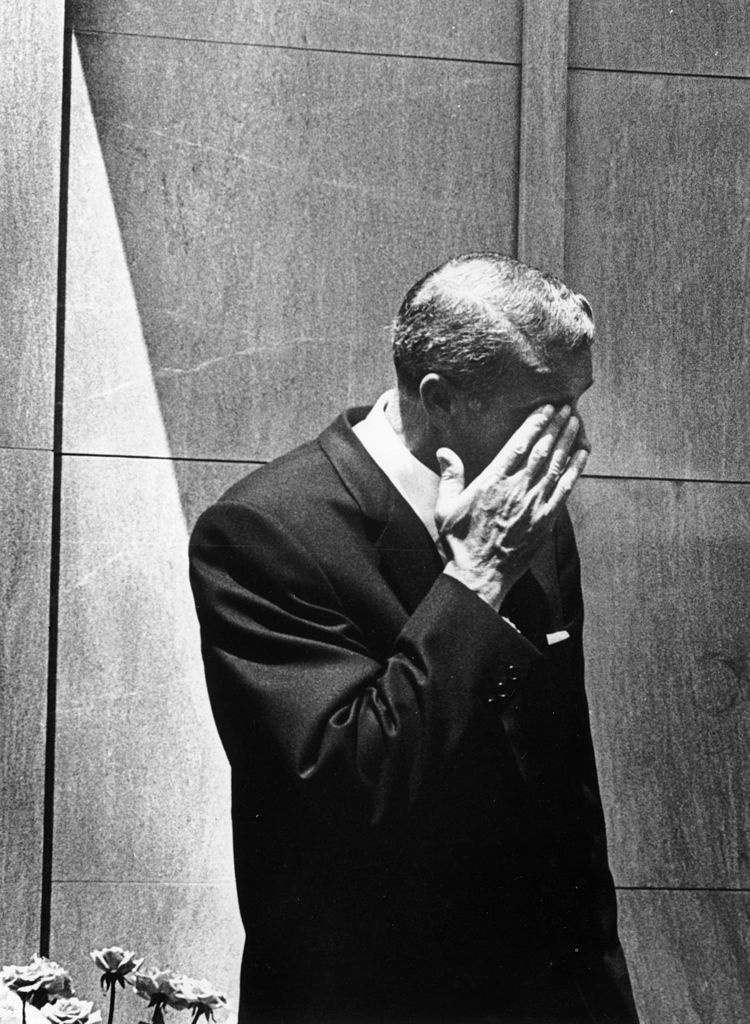 For twenty years after Marilyn died, Joe DiMaggio sent roses to her crypt three times a week. Despite the fact Joe outlived his beau by 36 years, he never re-married. He never got over Marilyn Monroe, and legend says his final words were apparently, "I'll finally get to see Marilyn." 
Legacy
In the decades since she died, many artists have paid sweet tributes to Marilyn, notably Elton John's "Candle in The Wind" and the many homages to Marilyn's "Diamonds Are A Girl's Best Friend". However, while Madonna based her entire schtick on Monroe, some other accolades are just plain creepy. For instance, did you know Playboy founder Hugh Hefner bought the crypt next to Monroe's grave?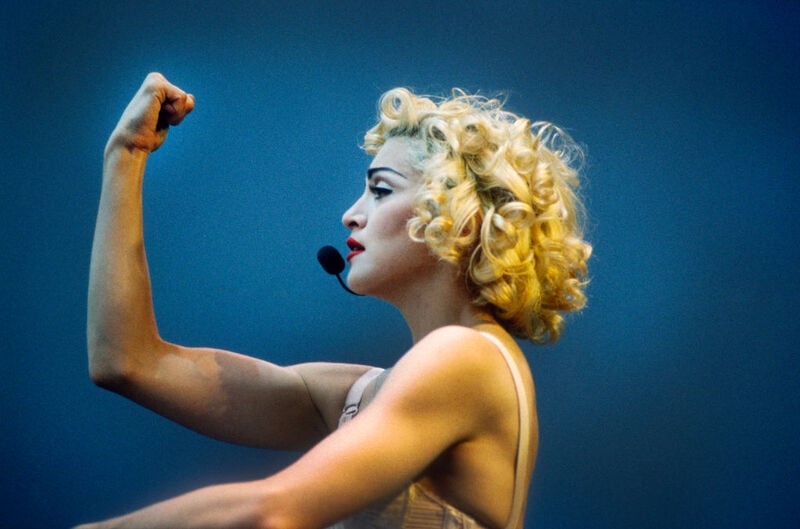 Other tributes were just plain rude! Her ex, Arthur Miller's 1964 play After the Fall, is a blatant portrayal of his time with Marilyn. And it wasn't exactly a tribute. Iconic writer and civil rights hero James Baldwin walked out of the show saying that the character, Maggie––clearly based on Monroe––was written so cruelly.
One Final Dark Secret
Her ex-lover, John F. Kennedy, was assassinated in 1963, and Bobby Kennedy was assassinated in 1968. But that didn't stop more bombshell revelations of conspiracy theories, intrigue, and cover-ups. In 1972, actress Veronica Hamel bought Marilyn's old home, and when she renovated the house, she made a shocking discovery.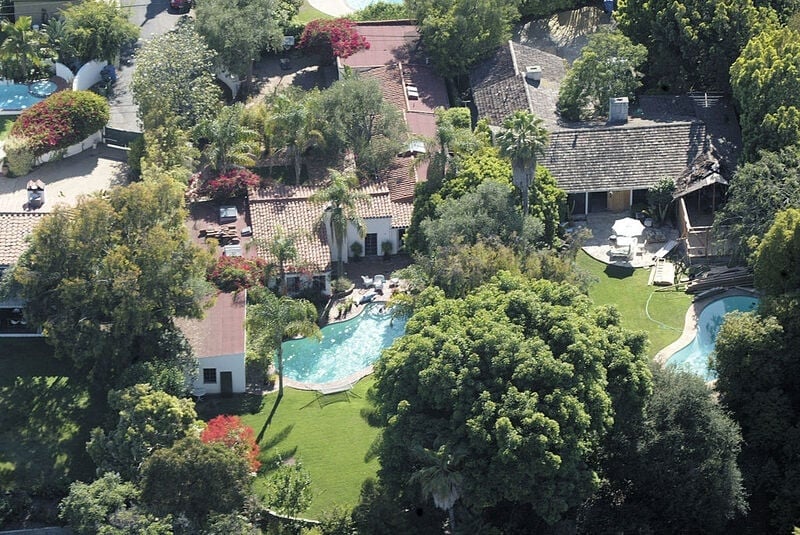 Hamel uncovered an extensive system of telephone wires. Upon further investigation, these wires turned out to be wire-taps. No one knows if the CIA, the FBI, or even Joe DiMaggio had bugged Marilyn's home with help from Frank Sinatra and their Mafia connections. Maybe those voices she heard over the years weren't in her head, after all. Perhaps they were the CIA tapping her phone.
For news and events coverage, photo features, contributions and adverts contact us via:
Phone: +2348029115783
WhatsApp: +2347037611903
Follow us via:
Facebook: @Words and Shots
Instagram: @words_and_shots
Twitter: @wordsandshots