Patty Obassey was born into the Royal family of Obassey Okolo of Umuohagu Otokwu Mmaku, in Awgu local government area of Enugu state. He was born on an Afor market day, on the 16th of May 1951. Patty was the 5th child in a family of seven brothers. He went to school at St. Martins Catholic School Ikom Cross River State. That was where he started his career in music as a ten-year-old boy who was a drummer and flutist in the school band.
He was in the same school with another boy that would later be prodigious himself, the late Nico Mbarga of the Sweet Mother fame. He and Prince Nico distinguished themselves in the school band. He was a smart boy who did well in class as well as in the band where his composition prowess manifested early. When he finally proceeded to the Aristotle University Greece, he got fully matured just as his arts bloomed and blossomed.
That was when he released his debut album titled Bianu Kanyi kele Jehovah. This was in 1980. As people were still savouring this, he came out with his definitive and timeless number, Nwa Mami Water. The album was an instant hit as people slept and woke to the ballad-like meditative folk-styled praise and worship songs. Patty Obassey believed in creative originality hence he composed songs and sang like no one else but Patty Obassey. Others actually imitated him. However, he was a firm believer in the principle of live and let live. He went by the alias, The Sower, which was also the name of his creative production company, because he believed whatever a man sowed, he reaped.
After an interesting life as an evangelist, teacher, preacher, singer, social and moral crusader, Reverend Patty Obassey's inimitable voice permanently went silent on Friday, the 26th day of October, 2012. That was the day he lost his battle with the kidney disease he had most bravely fought. And as it happened, our loss here on earth became gain for heaven as he now sings among the angels, even as it still serenades us through many of his cool works.
For news and events coverage, photo features, contributions and adverts contact us via:
Phone: +2348029115783
WhatsApp: +2347037611903
Follow us via:
Facebook: @Words and Shots
Instagram: @words_and_shots
Twitter: @wordsandshots
LEGENDARY ROCKEFELLERS SHAPERS OF MODERN AMERICAN ECONOMY
The Rockefeller name has become synonymous with money, symbolized by the richest individual in history, John D. Rockefeller, who left a staggering net worth of $1.4 billion. Yet, beneath this wealth lies a history of tragedy and controversy. Let's delve into the captivating saga of the legendary Rockefellers, the shapers of the modern American economy.
A Fine Father Figure
Born in 1810, William A. Rockefeller, father to John D. Rockefeller, was a man of meager means. Though he was savvy, his dishonorable business practices and subsequent bad reputation caused the family to struggle financially.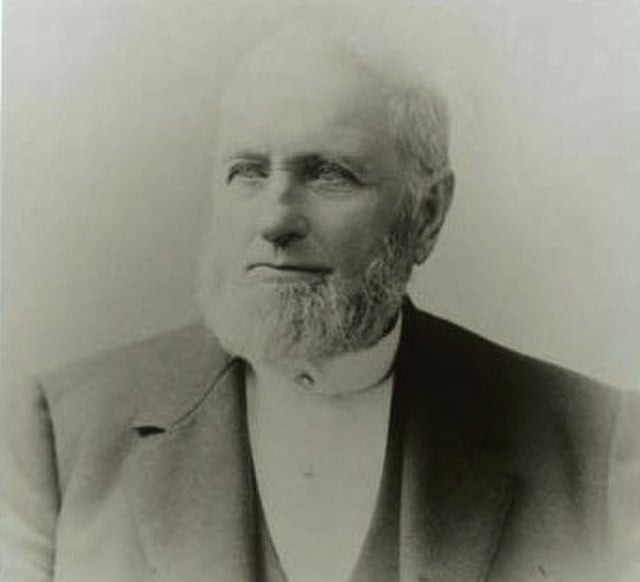 Without a real trade, William Rockefeller posed as a traveling salesman, pretending to be afflicted by various ailments to sell fake "miracle remedies." Known as "Devil Bill," he adopted the alias Dr. William Livingston, supposedly an expert in ear and eye ailments. He duped his wife into hiring a housekeeper, who was secretly his mistress, and they had two illegitimate children while living together.
A Billionaire Is Born
While living in Richford, New York, William and his wife welcomed their son, John D. Rockefeller to the world on July 8, 1839. This was the couples' second child, as their daughter, Lucy, was born just one year prior. By this time, William was surrounded by a multitude of unfavorable rumors stating that he was a thief, a crook, and a gambler. The family had no choice but to move.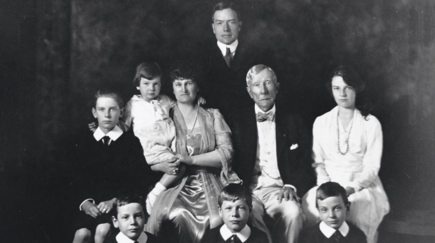 They moved from place to place, each time having to uproot once again due to William's scandalous lifestyle. Finally in 1853, when John was 14 years old, the family was able to settle in Strongsville, Ohio so he could attend and graduate from high school. He attended the first free public high school in Cleveland.
An Ambitious Fellow
The second of six children with a father who could not hold down a job, John showed just how ambitious and industrious he was when he became a teenager. After trying his hand at selling fruits and vegetables, he landed his first official job as an assistant bookkeeper for Hewitt & Tuttle at the young age of 16.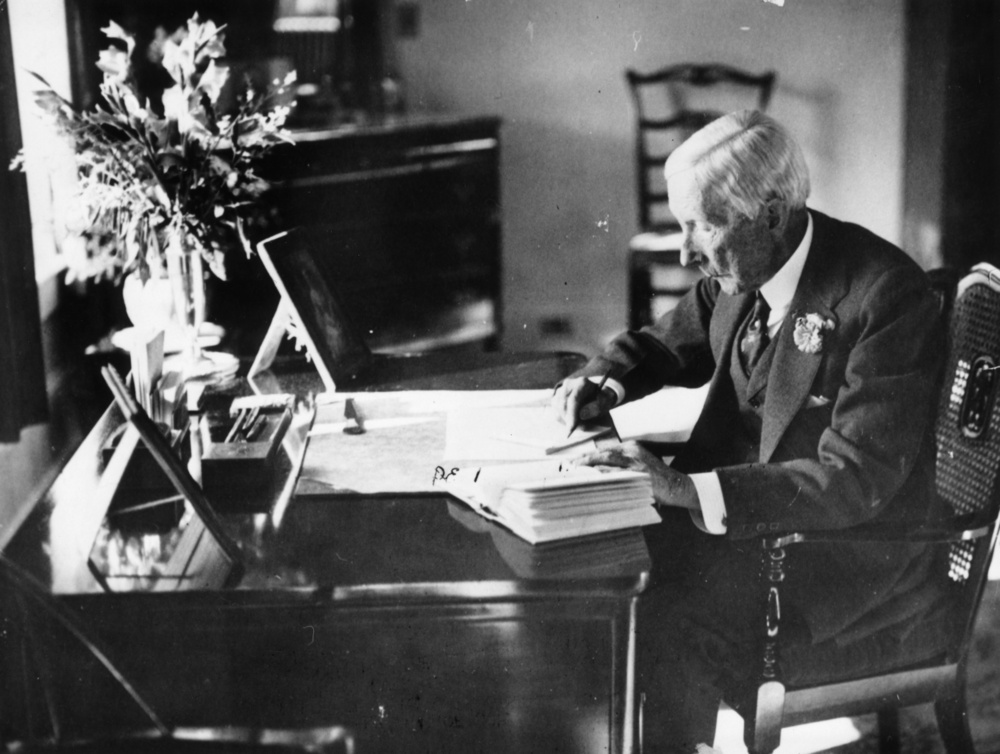 After four years, John D. Rockefeller saved $2,000 and partnered with Maurice B. Clark to start a commission merchant company specializing in grains, hay, and meat, which made $450,000 in its first year. At age 20, he formed a produce business partnership, earning $250,000, and then entered the oil business by founding Andrews, Clark & Co in 1867.
Perks of Being Rich
During the Civil War, men of all ages were called upon to fight for both the Union and the Confederate Army. Though John D. Rockefeller was a firm-standing abolitionist, he had absolutely no desire to go to the front lines. In an effort to exonerate himself from active duty, he requested an exemption from enlistment, stating that he was the sole provider for his family.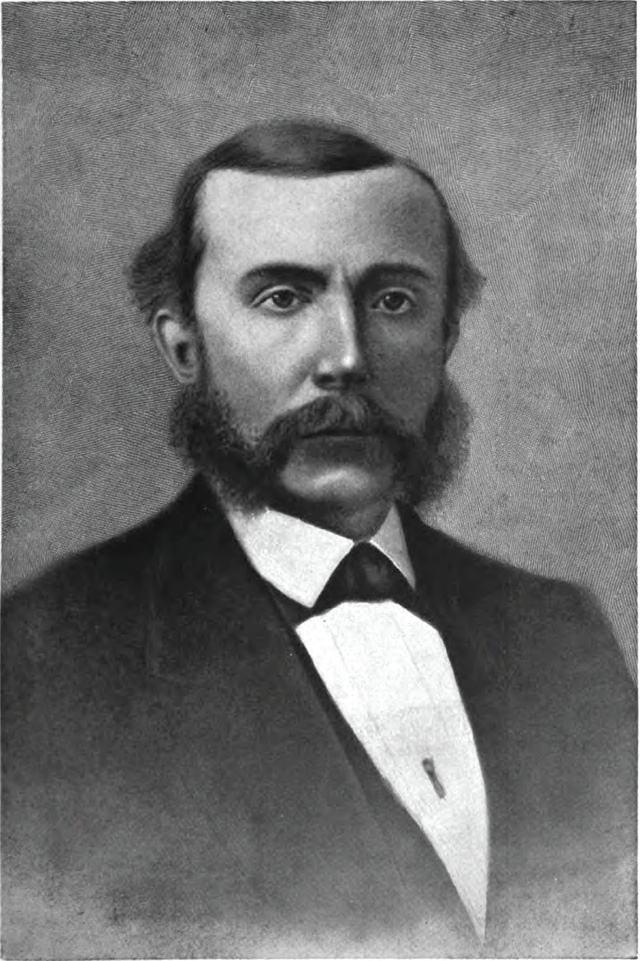 John D. Rockefeller Jr. chose not to enlist during World War I but actively engaged in a lot of charity. Collaborating with the War Department and organizations like the Red Cross, he provided financial aid and resources for the U.S. military and the war campaign. Furthermore, he supported war bond campaigns and assisted the war-related initiatives of the Rockefeller Foundation, particularly in fields such as public health and medical research. His dedication to the war effort was evident, despite his absence from military service.
Right Place, Right Time
During the Civil War's final stages, Cleveland was a crucial logistics center. But, because oil production in Pennsylvania was booming, John D. Rockefeller cashed out his produce partnership shares and, in 1863, started an oil refinery near Pittsburgh. Thanks to the oil rush, his refinery quickly became the biggest in the area within just two years.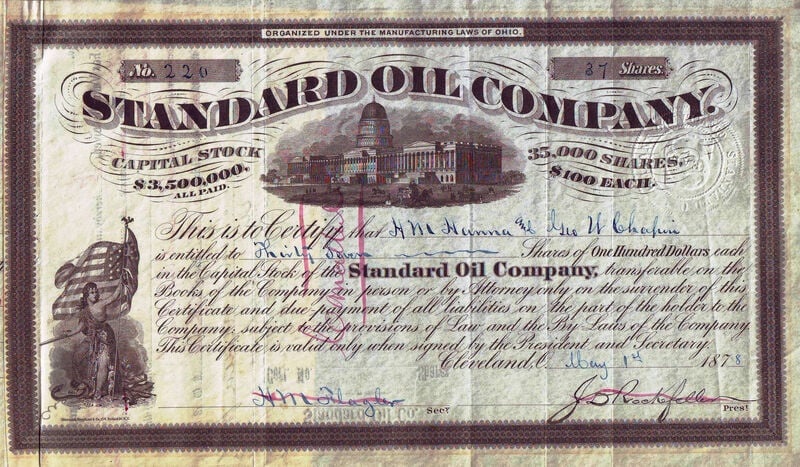 John D. Rockefeller recognized the immense potential in the oil industry due to his rapid success. In 1870, he and his partners founded the Standard Oil Company, using $1 million from his Pennsylvania refinery as startup capital. Rockefeller's talent for efficient operations, combined with a booming economy, led to steady profit growth from the company's inception. His initial triumph, along with substantial earnings, fueled his ambition to implement a takeover strategy that would later become a contentious and pivotal chapter in history.
Partnerships Alleviate Competition
Within just two years, Standard Oil had expanded significantly, controlling the majority of refineries throughout the Cleveland area. In order to alleviate any potential competition and to control the transport of his oil, John D. Rockefeller knew that he had to forge a partnership with the railroad companies as well as purchase additional pipelines and oil terminals.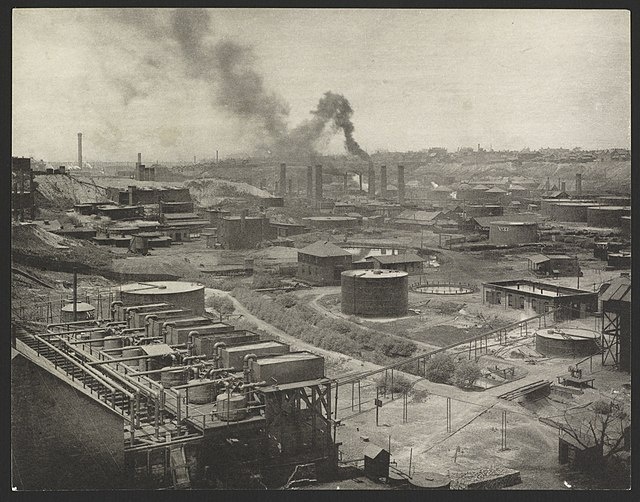 He began purchasing land to prevent rival companies from starting their own private transportation system. In doing so, Standard Oil substantially tightened their grasp on the industry resulting in little to no competition whatsoever.
Scandalous Scheme Leads to a Massacre
In 1871, John D. Rockefeller, along with multiple railroad lines, founded the Southern Improvement Company. In writing, the company's intention was to alleviate the competitive rate wars that existed between the rail lines and evenly distribute the oil traffic between the Pennsylvania Railroad, the Erie Railroad, and the New York Railroad as well as limit the amount of oil produced.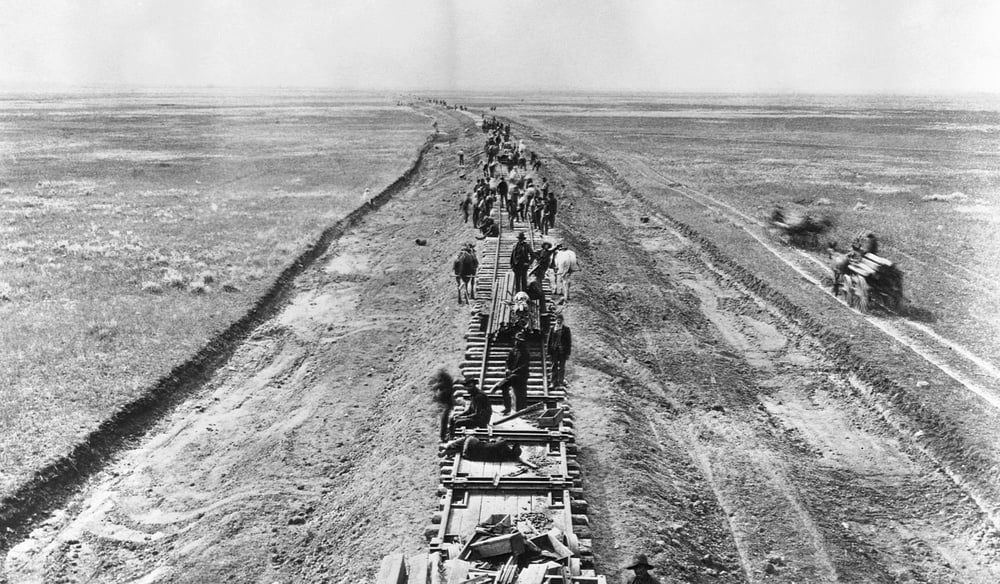 In all actuality, the Southern Improvement Company turned out to be a scheme that brought unwanted attention from the government due to the scandalous relationships formed between the railroads and big business, aka John D. Rockefeller. Throughout the company's existence which only lasted one year, John D. Rockefeller was able to swoop in and purchase 22 of the 26 refineries in Cleveland due to their lack of transportation. These acquisitions would later become known as "The Cleveland Massacre". 
Keep Your Friends Close, Your Enemies Closer
By 1879, John D. Rockefeller was one of the wealthiest men in the United States and controlled nearly 90% of the country's refineries. With a goal to control the oil industry throughout the US and the world, his savvy and somewhat questionable tactics at times terrorized his competitors and betrayed his alliances.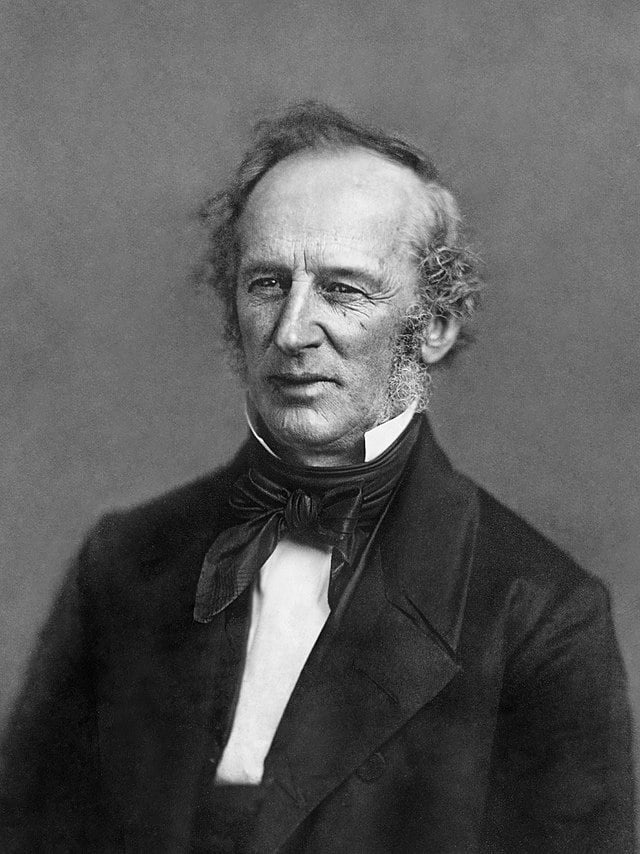 In his early career, John D. Rockefeller teamed up with railroad and shipping magnate Cornelius Vanderbilt. To benefit both, Rockefeller granted Vanderbilt exclusive shipping rights at a lower rate. However, as Standard Oil surged in growth, Vanderbilt's request to renegotiate pricing came too late. Rockefeller had already invested in his own pipeline, leaving Vanderbilt without profit. The transportation mogul passed away just a few years later.
The Big Apple
While the city of Cleveland had served him well, in 1883 John D. Rockefeller decided it was time to take on the Big Apple. He moved his family to New York and began construction on the Standard Oil Building. The chosen site was at 26 Broadway, the same location as the former home of the head of the U.S. Treasury, Alexander Hamilton.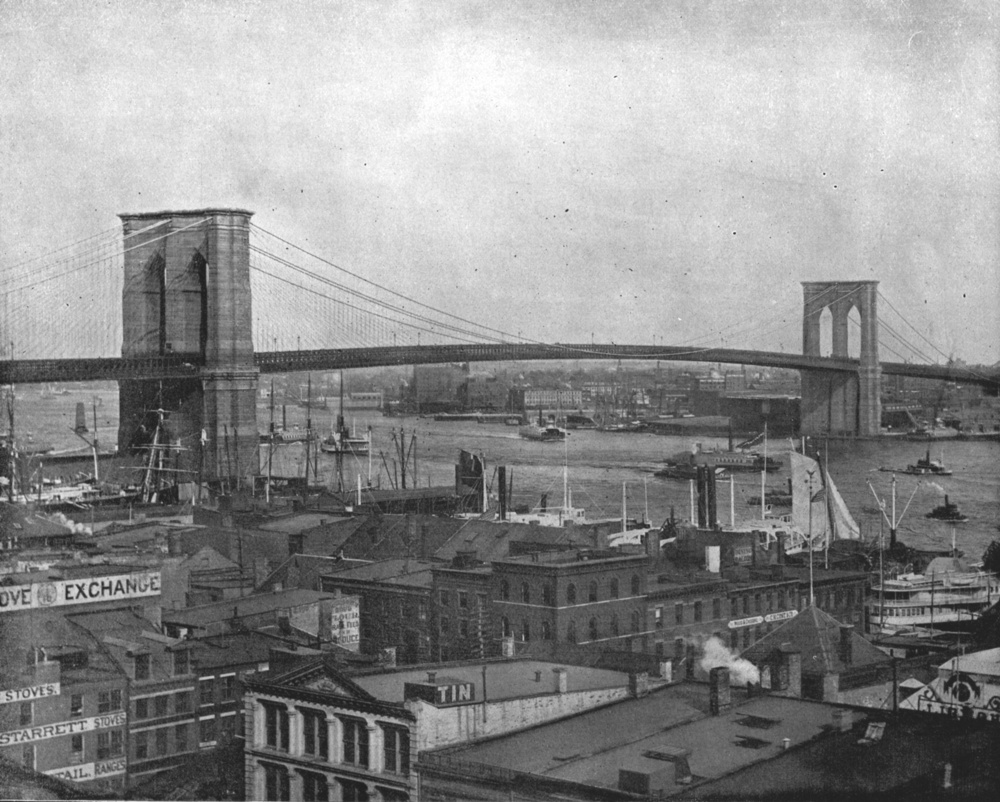 The original structure was nine stories tall but after several renovations and expansions, it is now 31 stories and has become one of New York City's official landmarks. Though the Rockefeller family sold the building in the 1920s, it is still known to this day as The Standard Oil Building.
A Battle With Congress
John D. Rockefeller's rise to power did not go unnoticed. By the late 1880s, his wealth as well as his questionable business practices caught the eye of some members of the United States Congress. By creating numerous divisions of his company under the Standard Oil umbrella, John D. Rockefeller had come to monopolize multiple markets.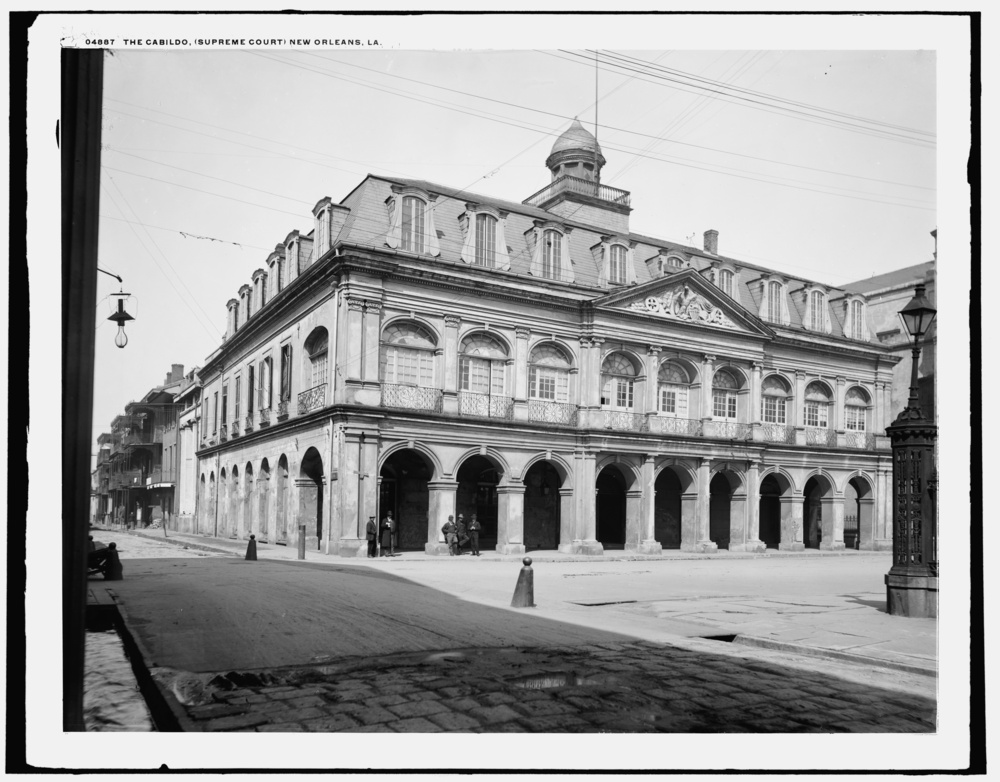 Congress, driven by concerns over monopolies' negative impact on American capitalism, enacted the Sherman Antitrust Act in 1890 to outlaw monopolizing commerce in the United States. A mere two years later, the Ohio Supreme Court found Standard Oil in violation of this law. Consequently, John D. Rockefeller was compelled to dissolve the company and bring in new management for all his subsidiaries.
Find a Workaround
Even with Congress breathing down his neck, John D. Rockefeller refused to relinquish power. In an attempt to show that he was being compliant with the Sherman Act, he created a board to make it appear as though there were additional shareholders and decision-makers. Unbeknownst to Congress, the company's hierarchy was still intact with all of the inner workings of each division being handled by a board led by John himself.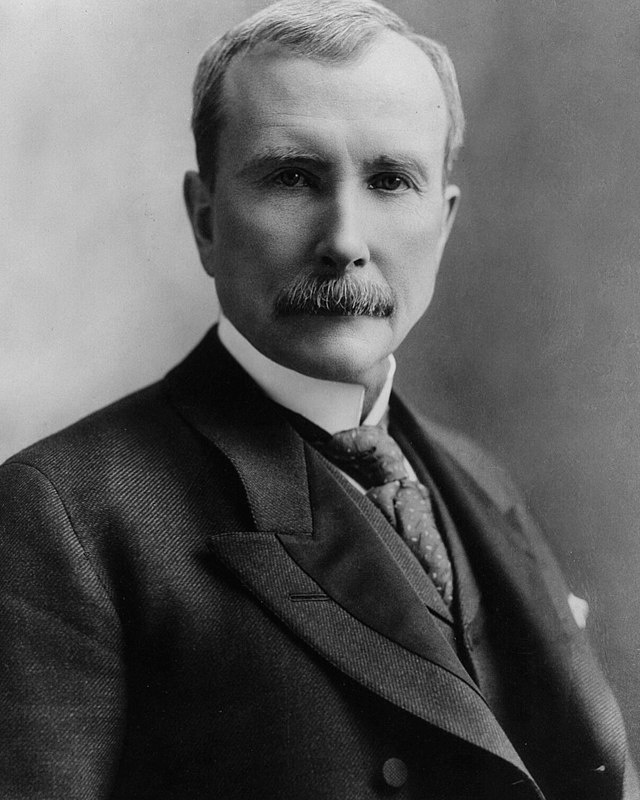 Rockefeller seemed to have found a workaround. He continued running things under the guise of a board for nine years but perhaps became too confident. In a bold move, he once again compiled each of his companies into one holding group causing Congress to intervene and force the company to dissolve once more.
Stress or Not?
Having every business transaction scrutinized by Congress could cause any tycoon to suffer from stress. Rockefeller was no different. He endured many stress-related symptoms including moderate depression, digestive issues, and hair loss after his tussle with the government.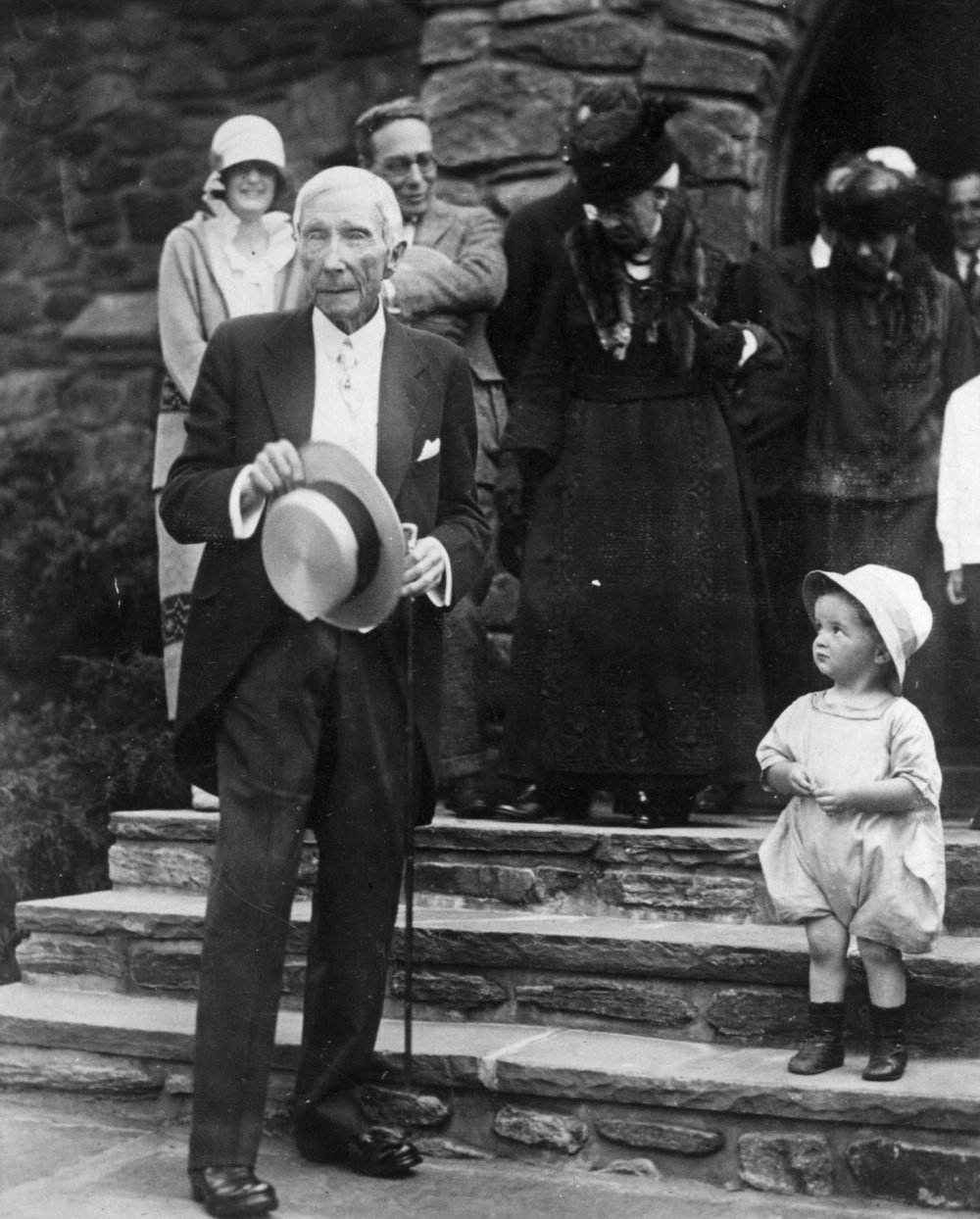 While the depression and digestive troubles were truly the results of his anxiety, his hair loss was not. When he was in his 50s, John D. Rockefeller was diagnosed with alopecia, a disease that causes the immune system to attack the hair follicles, causing extreme hair loss. After going bald and losing his eyebrows, Rockefeller invested in wigs of different lengths to appear as though he was getting haircuts.
A Charitable Man
While John D. Rockefeller may seem like a self-serving man consumed by greed, in all actuality, he was quite charitable and kind. Even though he was one of the richest men in the world, he never forgot what it was like to struggle to feed his family. Because of this, he wanted to share the wealth.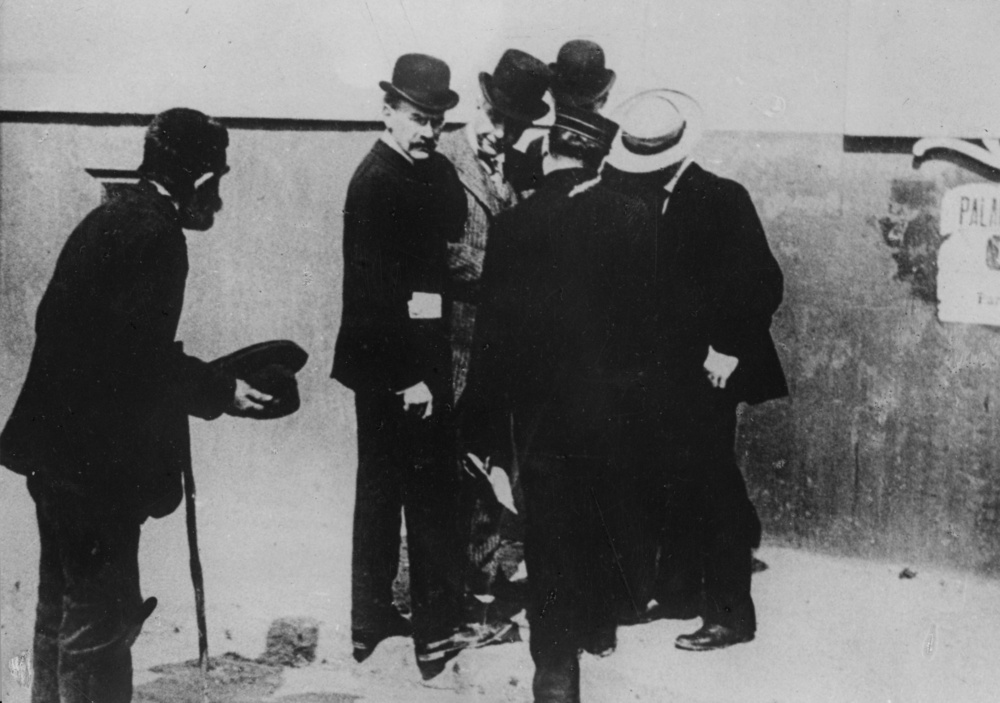 No matter where he was going, John D. Rockefeller would carry on his person a bag of dimes which he would happily hand out to anyone he met. He was not concerned about their social status nor their financial status as he gave dimes to children as well as fellow millionaires such as Samuel Firestone of Firestone Tires. It is estimated that in total, he handed out over $35,000 worth of dimes in his lifetime. 
See a Problem? Fix It
In the early 20th century, the Rockefeller family dedicated their time and efforts to philanthropy, so when they discovered that 40% of all Southerners had become infected by hookworms, they quickly came to their aid. Hookworm is a parasite that causes those infected to suffer from anemia and exhaustion as well as stunted growth so the long-lasting effects could have been extraordinary.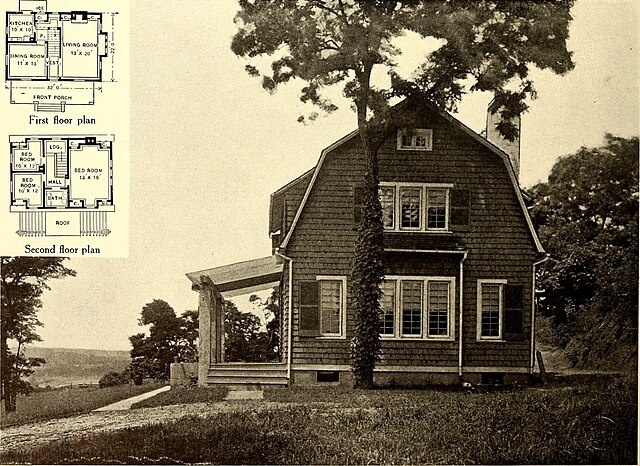 In 1910, in an effort to combat the outbreak of infections, John D. Rockefeller donated $1 million to the Rockefeller Sanitary Commission to map high-risk areas, treat those who were infected, and improve sanitation efforts in the communities. Since his intervention, hookworm has remained under control and can only be found in very rural areas of the Deep South.
Behind Every Great Man….
John D. Rockefeller, though having a brilliant mind for business, could not have become as successful as he was without the support and advice from his wife, Laura Spelman. Married in 1864, Spelman was also a philanthropist as well as an abolitionist who was passionate about higher education for women.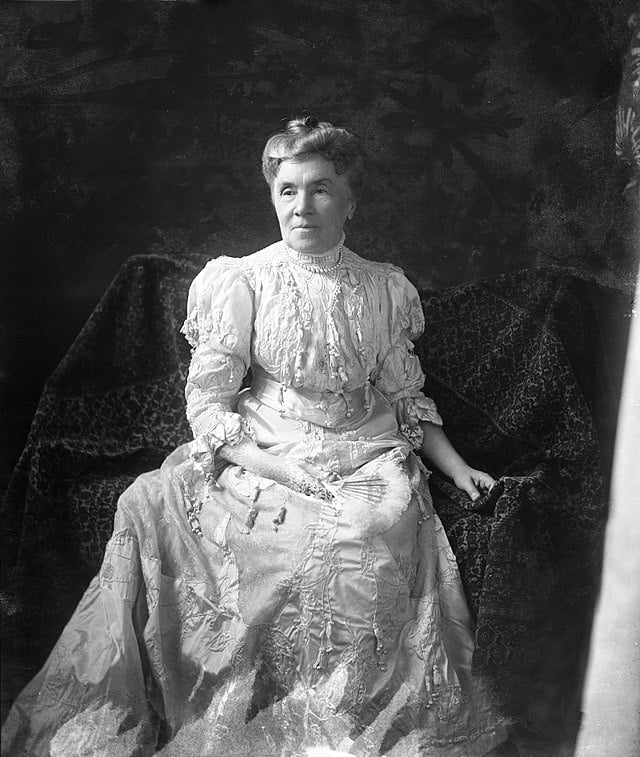 In 1882, the wealthy couple began donating ample amounts of money to an Atlanta Baptist Female Seminary, a college that was founded to educate black women during a period in history when other institutions forbade them from entering their grounds. After two years of hefty donations, the college changed its name to Spelman College in honor of Laura Spelman and her generosity.
Two Fine Institutions
While John D. Rockefeller is largely known for his role in creating a flourishing American economy, it should also be mentioned that because of his philanthropic work and generous charitable donations, The Rockefeller Institute for Medical Research and the University of Chicago were both founded.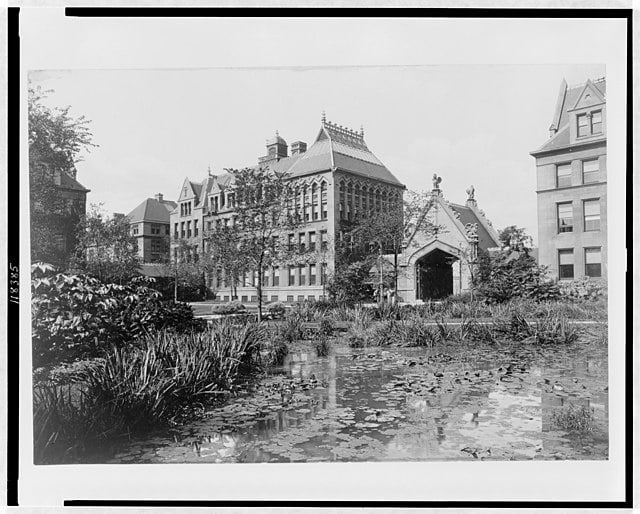 In 1890, he donated $600,000 to assist in funding the establishment of the University of Chicago, whose iconic chapel bears his name. In 1901, John D. Rockefeller founded The Rockefeller Institute for Medical Research in an attempt to encourage the study of diseases so that they may be prevented. Since its inception, scientists and medical staff have transformed biochemistry and medical treatments for numerous afflictions affecting people around the world.
Ahead of His Time
In an effort to support secondary and higher education in the United States regardless of race, sex, or creed, John D. Rockefeller established the General Education Board in 1902. Their goal was to promote education for all, at all levels, including the meagerly funded black schools in the South.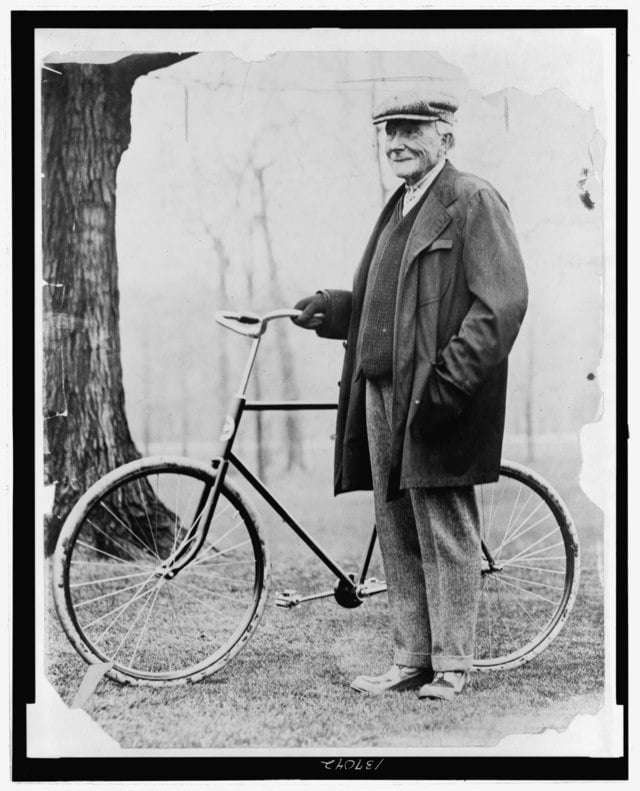 He went one step further in 1913 when he created the Rockefeller Foundation to "promote the wellbeing of mankind throughout the world". Since its inception, it has not failed to reach its goal. With millions upon millions of dollars donated, the foundation has improved public health, promoted education, and enhanced the arts as well as scientific and medical advancements.
The Philanthropy Started Young
While John D. Rockefeller has oftentimes been criticized for his less-than-conventional business practices and rumored misgivings, his charitable nature cannot be disputed. Since a child, he was convinced that a man of means has a duty to help others, so much so that he began donating his own funds ever since he received his very first paycheck as a teenager.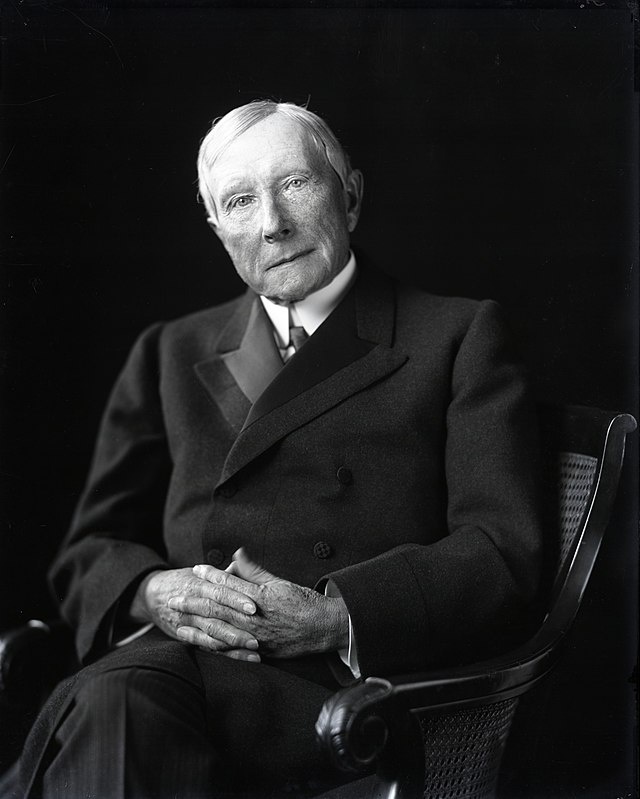 As a teenager, each time he received a paycheck, he would donate a portion of it to his local Baptist church, the African-American church, and the Sunday School. Throughout his life, he firmly believed that "the rich man shouldn't die rich, the rich man should die having done good things with the wealth that he has created".
A Quiet Stance
While John D. Rockefeller rarely hid his social stances, when it came to his support of Prohibition, his participation was done so behind closed doors. Perhaps he opposed the use of alcohol because of his father's drunken antics or he was standing in solidarity with his wife, Laura, who was the founding member of the Women's Christian Temperance is up for debate.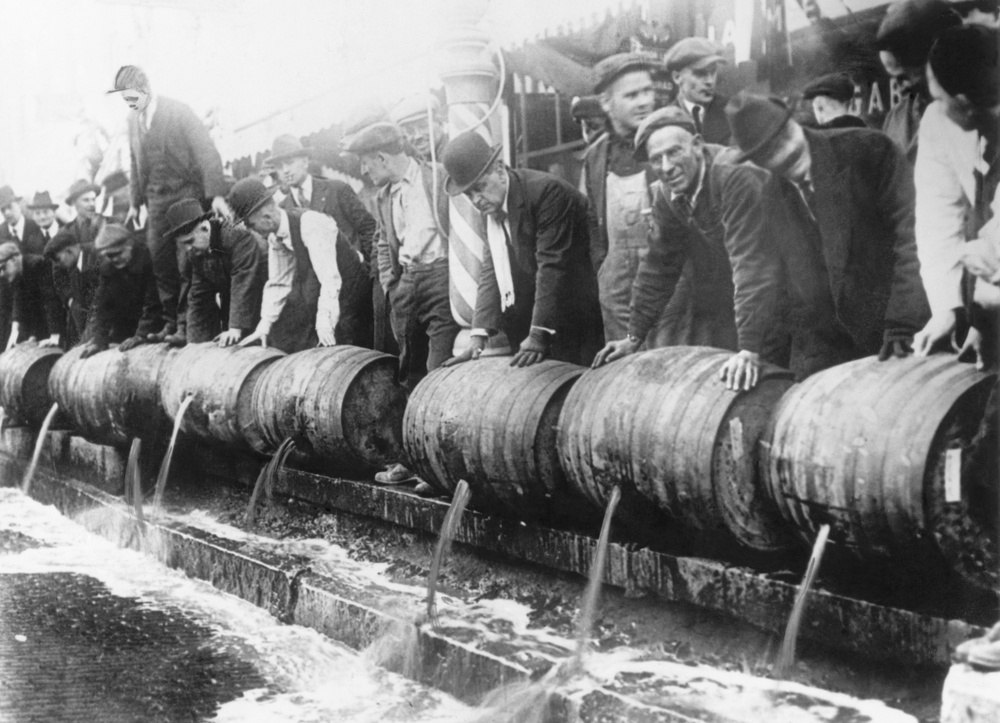 Either way, it was his huge donation that the WCTU used to pass the 18th Amendment and the Volstead Act. Many speculated later that he funded Prohibition for his own financial gain, however, the fact that he never drank a lick of alcohol nor smoked an ounce of tobacco suggests that he considered both to hold no value.
A Life Worth a Biography
Because of his unprecedented success and charitable donations, the Rockefellers authorized a biography to be written about the patriarch in the 1930s. At the time, they asked the future Prime Minister and successful writer, Winston Churchill, to author it. Churchill reluctantly agreed but requested that the family extend him a $250,000 advance on the project.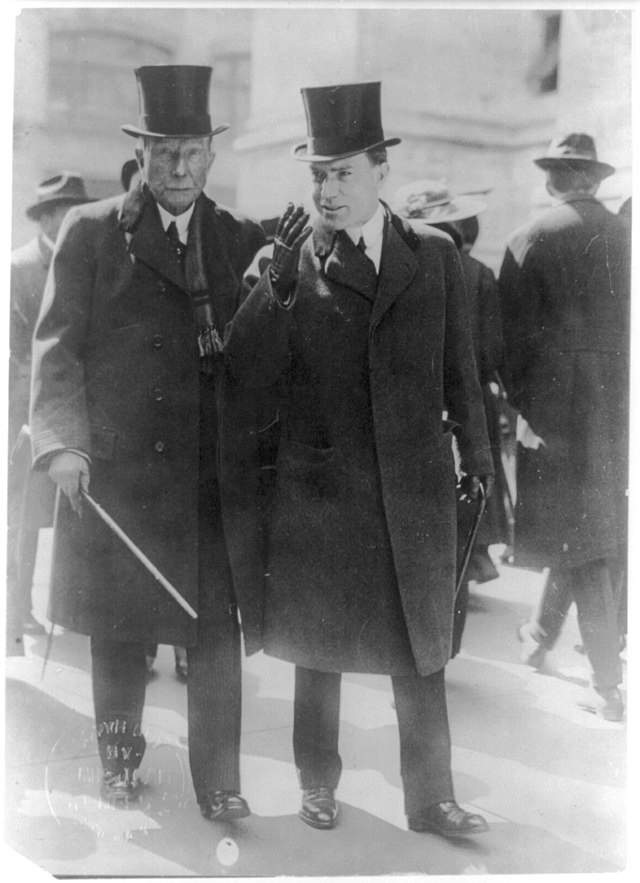 Whether they were offended or not, the family respectfully declined and hired a Colombia University historian named Allan Nevins to do the honors instead. Certainly, they are one of the wealthiest families in the world and could have afforded the advance, however, they are also financially savvy and $250,000 was too steep a price tag.
The Death of a Tycoon
John D. Rockefeller lived a full life, dying of atherosclerosis in 1934 just two months shy of his 98th birthday. Because of his longevity, he actually outlived his life insurance policy earning him an additional $5 million dollars from his payout.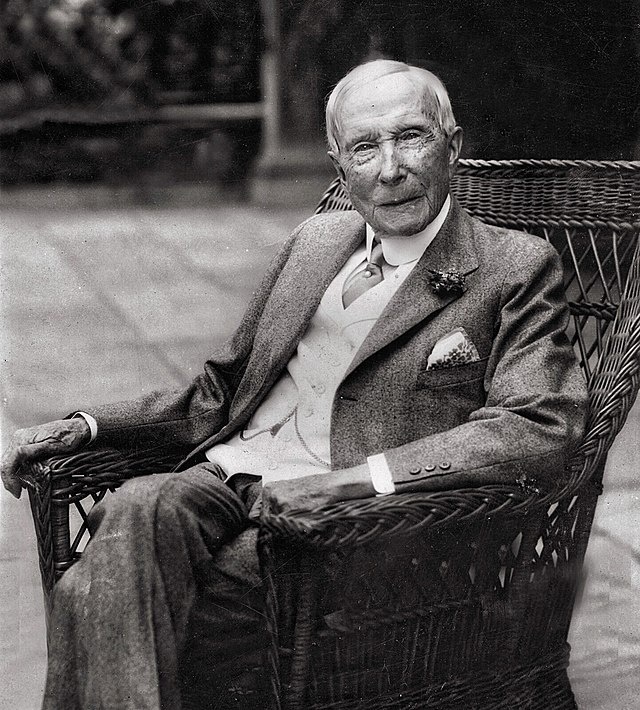 Upon his death in 1934, Rockefeller was worth an estimated $1.4 billion. While that in itself is astounding, the fact that he maintained that level of wealth throughout his life is a testament to his intelligence and work ethic. Granted the billionaires of today may be worth more than John D. Rockefeller when he passed, however, that comparison is based on actual dollars as opposed to the percentage of the national GDP. For example, in 2019 Jeff Bezos was worth 0.006% of the total GDP whereas Rockefeller was worth an incredible 2%.
A Chip Off the Old Block
John D. Rockefeller and Laura Spelman had five children together, four daughters and one son. Their youngest, John Jr. was born on January 29, 1874, and grew up idolizing his father though he was relatively unphased by his immense wealth.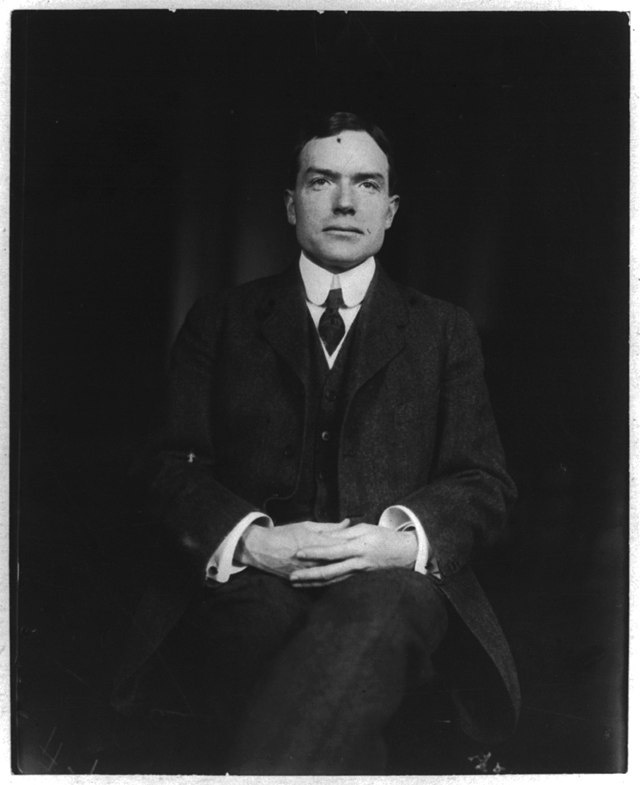 Fueled by the desire to follow in his father's footsteps, John Jr. joined him as a director at Standard Oil headquarters after graduating from Brown University. At the time, the company was in disarray due to the consequences of the Sherman Act, and the chaotic restabilizing left John Jr. feeling dissatisfied and yearning for a change of scenery. He made the decision to leave Standard Oil in order to focus his energy on real estate and philanthropy instead.
A Miner Dilemma
By 1913, John Jr. was a 40% shareholder and sat on the board of a Rockefeller-owned company called Colorado Fuel and Iron (CF&I). In September of that year, 11,000 coal miners working for CF&I went on strike to protest unfair wages, dangerous working conditions, and mistreatment from their employer. The company responded by evicting the miners and their families from the homes, leaving them to live in tents throughout the winter while continuing to strike.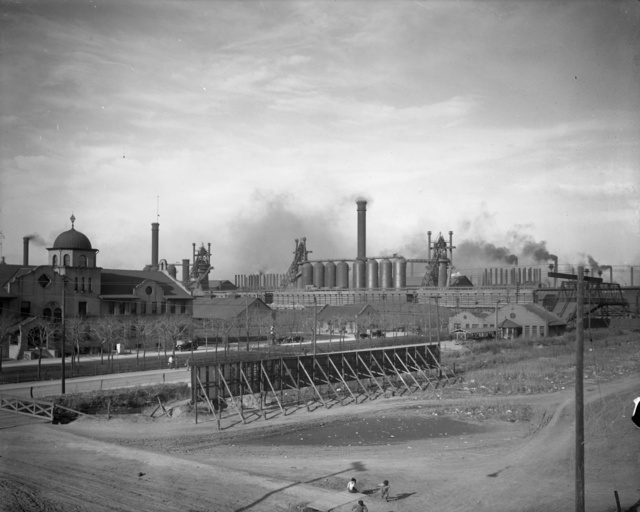 In an attempt to intimidate the miners into forfeiting the strike, the Rockefeller-owned CF&I requested the National Guard to descend upon them in their tent colony near Ludlow, CO. Sadly, the miners had no defense against the guardsmen who began randomly shooting those trying to flee. At least 20 men, women, and children were killed that day.
A Much Needed Change
Because of his affiliation with CF&I, John Jr. was targeted with much of the blame regarding the tragedy that occurred in Ludlow. The heir to the Rockefeller fortune was summoned to testify in front of the Commission on Industrial Relations and afterward, attempted to make amends by visiting the miners and their families in person to address their grievances.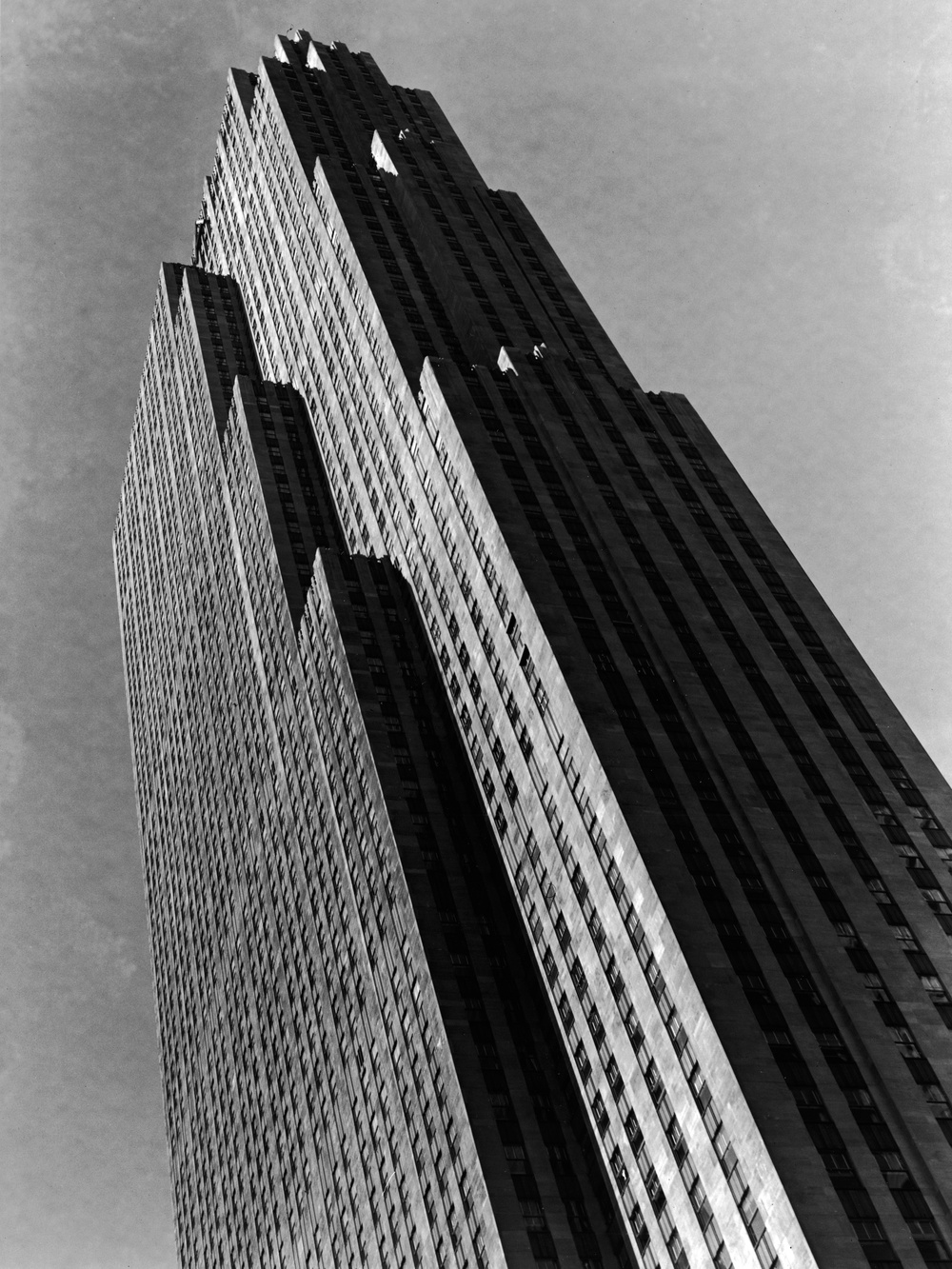 The scandalous affair prompted John Jr. to pour himself into his philanthropic work in an attempt to rebuild his reputation through charitable contributions. He left the industrial industry altogether and, instead, invested in real estate. He donated the land that would become the site for the United Nations headquarters, created the famous Rockefeller Center, and devoted his time to restoring Colonial Williamsburg.
A Strong Family Bond
By 1930, John Jr. had become a majority stockholder in Chase Bank, restored Colonial Williamsburg, constructed Rockefeller Center, donated land for the United Nations headquarters, purchased land that would become Grand Teton State Park, and along with his wife, opened the Museum of Modern Art.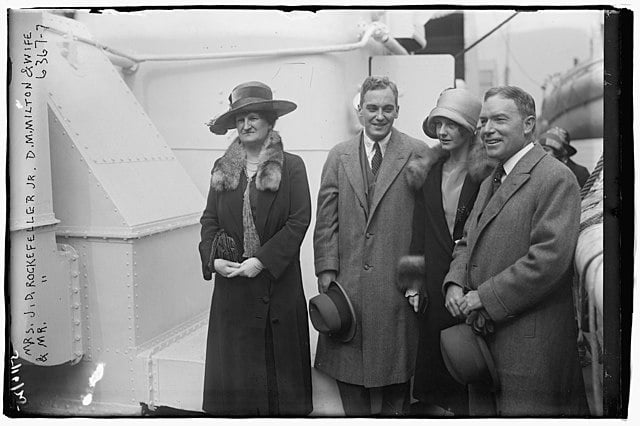 While all of these incredibly generous accomplishments certainly made an imprint on the world, his most important contribution was his children. His oldest, Abby Rockefeller, dedicated herself to philanthropic work and preferred anonymity. Her five brothers, however, quickly made favorable reputations for themselves throughout the realms of politics, business, and philanthropy.
John III
John Jr.'s namesake and the eldest of the five boys was John III. After graduating with honors from Princeton University, he embarked on a trip around the world which would become the inspiration for his future endeavors. He devoted himself to philanthropy as well as foreign affairs. Inspired by his love for the Asian countries, he created the Asia Society, reconstituted the Japan Society, and founded the Council on Economic and Cultural Affairs.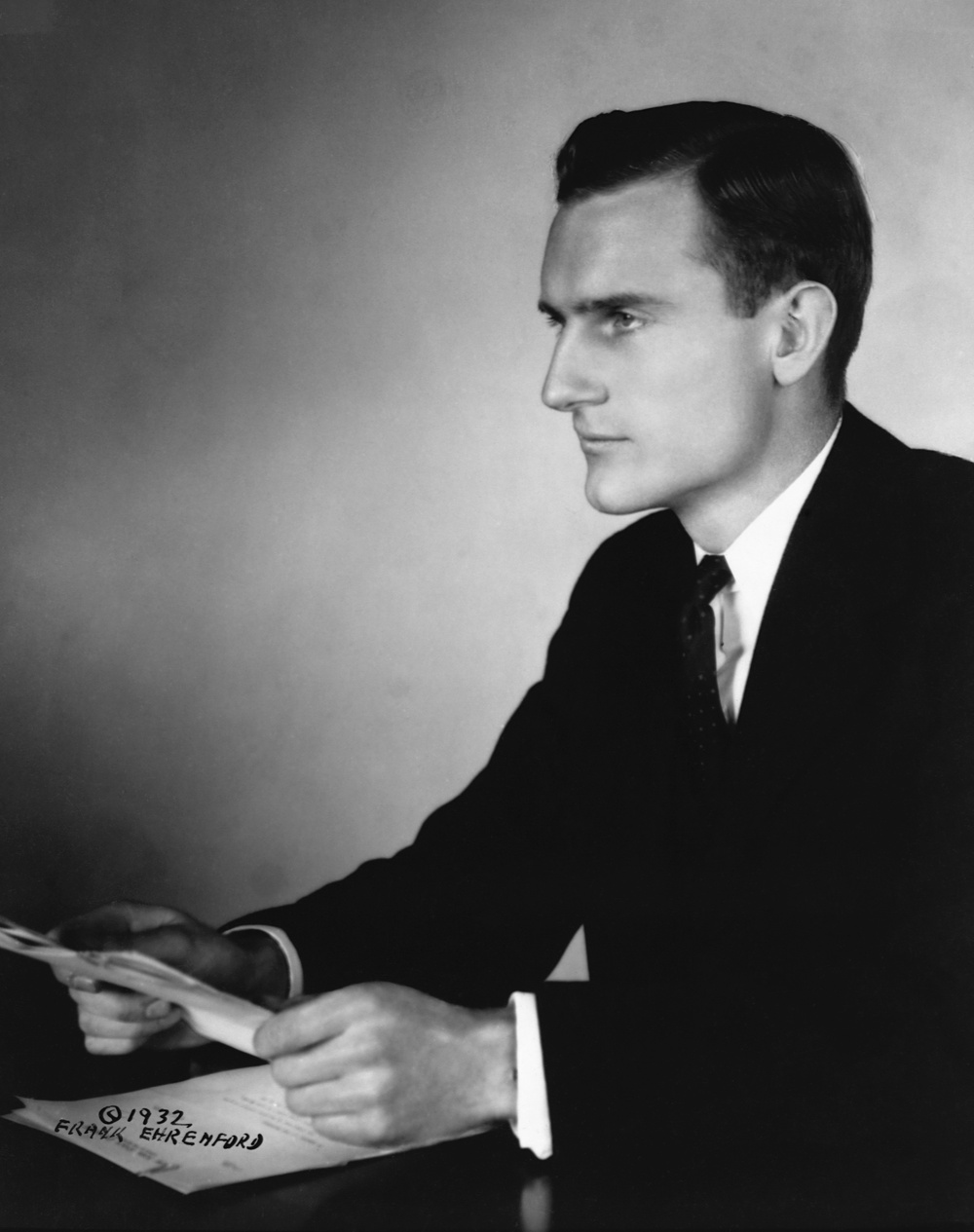 John III also created the Population Council to address the worldwide issue of overpopulation, the first organization to do so. As a means to support performing arts, he created the iconic Lincoln Center in Manhattan. In his lifetime he was also responsible for founding and funding multiple NGOs prior to his fatal car crash in 1978.
Nelson
Nelson Rockefeller was motivated from childhood to do great things, claiming to his father that he would one day become President of the United States when he was just a boy. Though his father tried to instill in him the values of humility and modesty, his motivation made him the most high-profile of John Jr.'s children. 
While his career started out in the banking industry with Chase Manhattan, he went on to head up the development of Rockefeller Center during a period of economic decline. Still chasing his childhood dream, Nelson entered into politics, winning the election for Governor of New York in 1953. He served an impressive four terms as Governor prior to becoming the Vice President of the United States under President Gerald Ford between 1974 and 1977.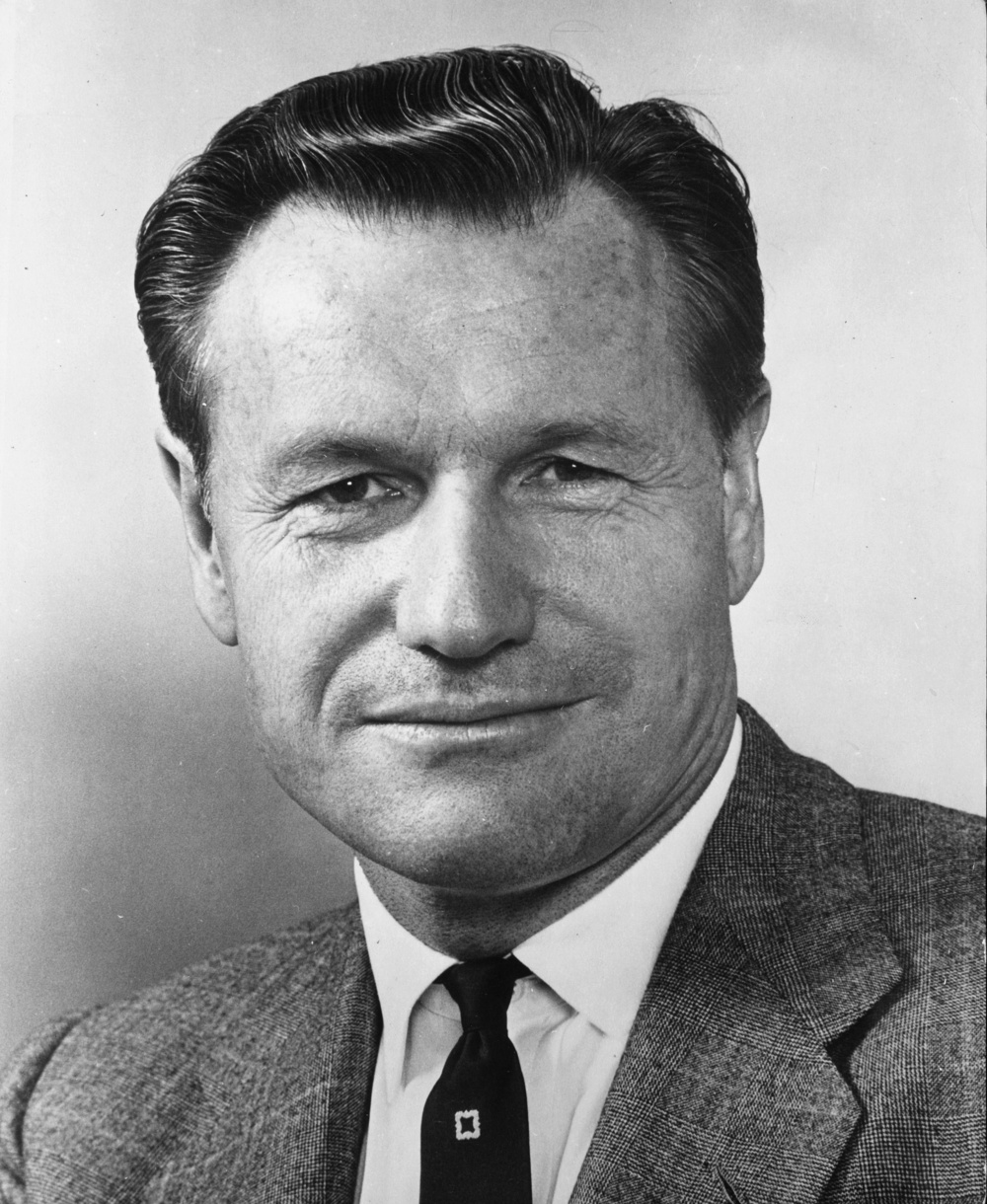 A Scandalous Death
After serving as the 49th Governor of New York for 14 years, Nelson Rockefeller became the Vice President of the United States despite his rather unorthodox reputation with women. During a period of time when divorce was considered taboo, Nelson ended his marriage to his first wife in 1963. That same year, he married his second wife who was 18 years his junior.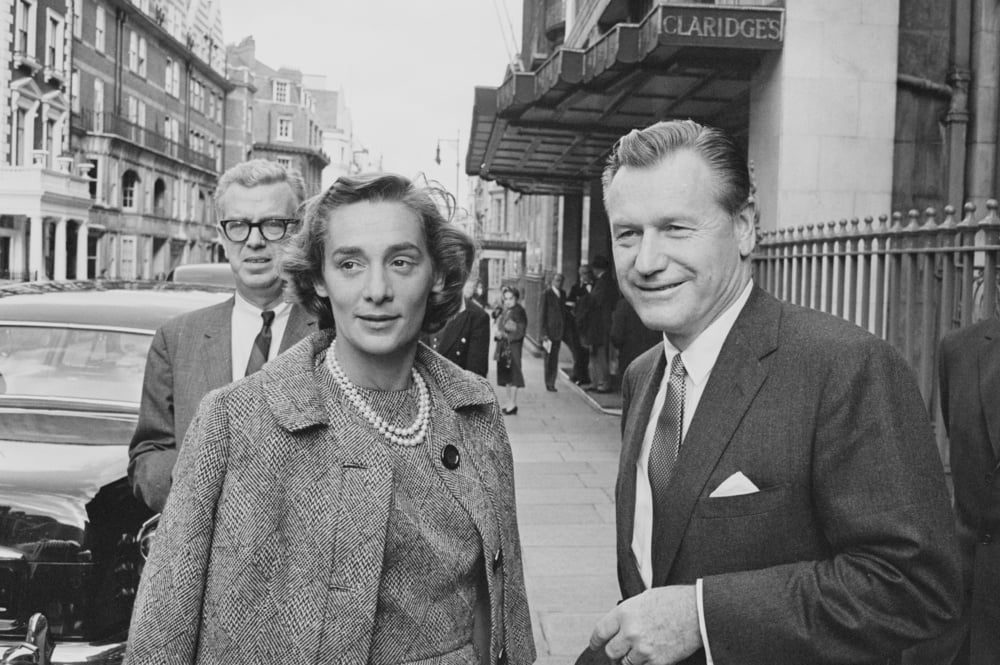 Because of his somewhat scandalous divorce, his new marriage to a younger woman, and his rumored extramarital affairs, Nelson was labeled a womanizer throughout his political career. It seems he carried that label to his death. In 1979, Nelson died of a heart attack. The initial reports from the media stated that he died at his desk, however, they soon issued a correction stating that he was found dead at the home of a 25-year-old aide with whom he was having an affair. While his wife contested the report, his aide confirmed it was true.
Laurance
Out of all of John Jr.'s children, Laurance was the visionary. He made a huge impact on the Big Apple as a venture capitalist on Wall Street. During his career on the New York Stock Exchange, he demonstrated his rare talent and a keen sense of knowing what would be successful and what would fail.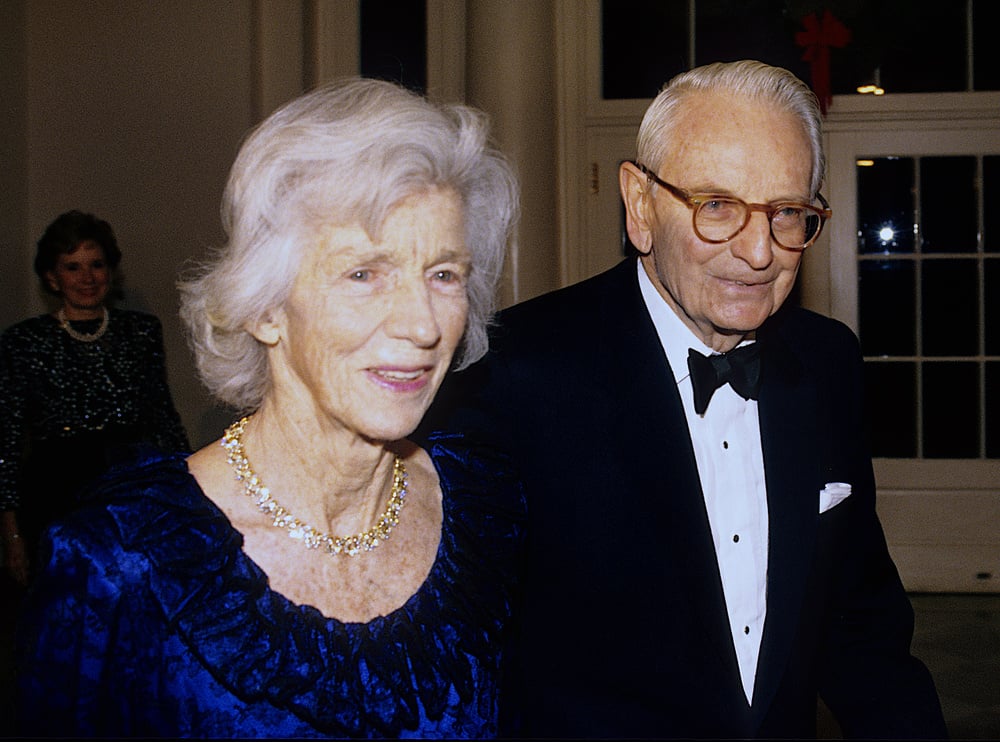 Laurance was a start-up's dream as he invested in hundreds of them ranging from biotechnology to electronics to computers to aviation. His early investments in Apple and Intel alone are prime examples of his prowess in the trade. In addition to his Wall Street success, Laurance was also a dedicated environmentalist who was instrumental in numerous conservation efforts as well as establishing multiple national parks throughout the United States.
Winthrop
Winthrop Rockefeller was a humble and modest man who did not want to rely on his family's clout and wealth to ease into a career. Instead, he went to the root of the family business and started out as an apprentice working in the oil fields.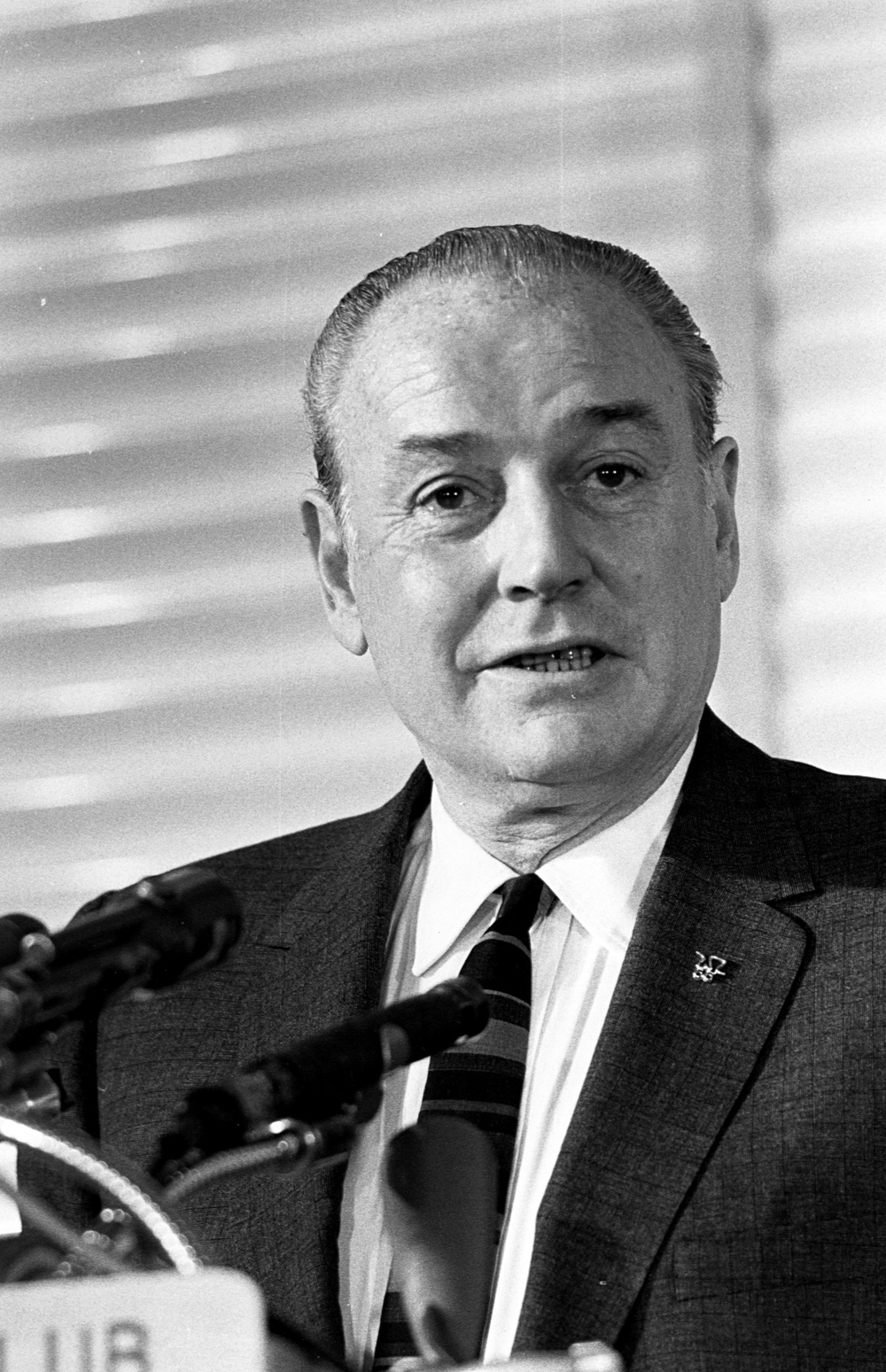 At the end of the Second World War, in an effort to encourage cultural and economic change in the South, Winthrop went into politics serving as the Governor of Arkansas from 1967 to 1971. While some of his cultural changes were unwelcome in the South, such as integrating the schools, he became well respected for his additional reforms such as the state's first minimum wage, the freedom of information law, and stricter insurance legislation.
David
The baby of the family, David, also became a powerful figure in the New York Stock Exchange after graduating from the London School of Economics and gaining a Ph.D. from the University of Chicago.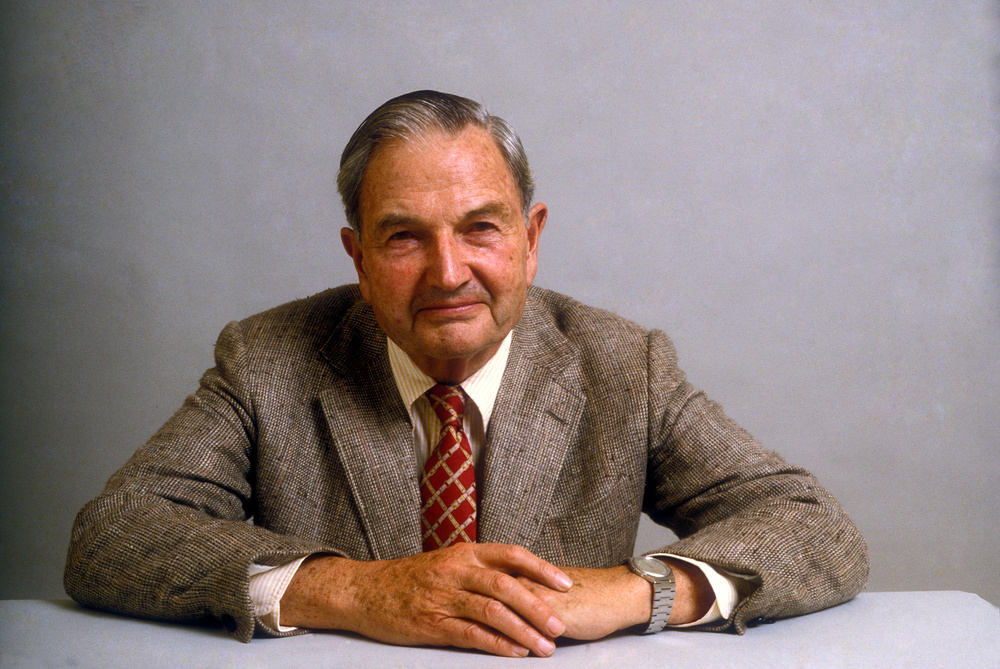 He dabbled in the political arena when he landed a job writing letters for the Mayor of New York, however, his political aspirations expired due to the Second World War. Instead of using his family name and wealth to avoid enlisting, David entered into the US Army as a private and soon rose to the rank of Captain during his service. He served in North Africa and France, establishing political and economic intelligence units, and then served as the assistant military attache at the American Embassy in Paris.
Post-War Career Change
When David returned from the war, he made a career change by joining Chase Manhattan Bank, a company his family had been tied to for generations. Because his uncle, Winthrop Aldrich, was chairman of the bank and his father and grandfather were its main shareholders, it was assumed by the employees that David was a spoiled child riding on his family's coattails.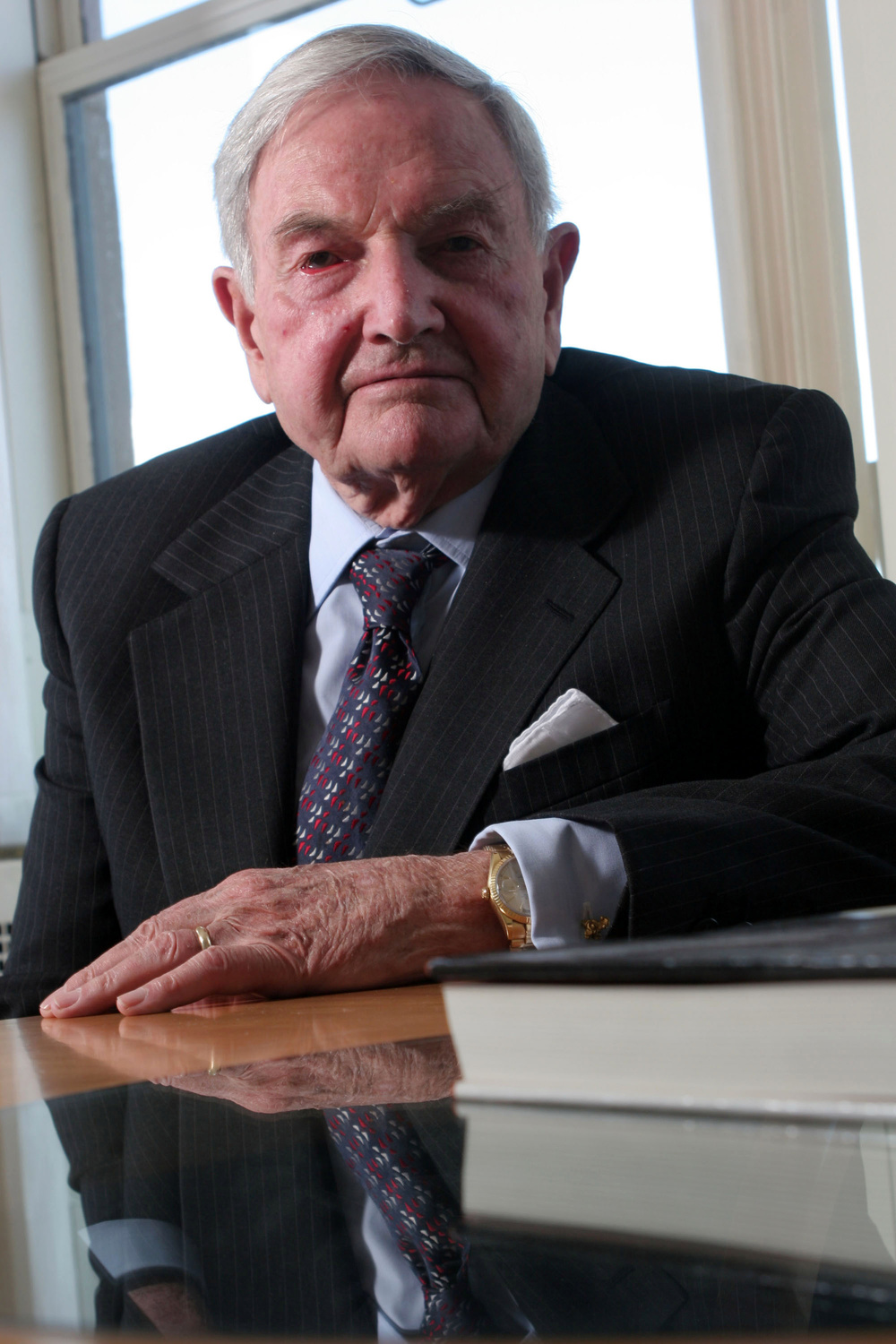 That assumption did not last long though, as he proved himself quite quickly to be a hard-working, everyday guy. He rode the subway to work with his peers, comprehensively learned the business, and pulled his weight with tasks at hand. Because of his hard work and dedication, he was promoted to co-CEO in 1960 and then CEO in 1969.
Chase Manhattan Expansion
As CEO, David concentrated his efforts on utilizing his worldwide contacts to increase the bank's foreign presence. He expanded the foreign branches from 11 to 73, making Chase Bank the first stateside institution to open branches in both China and Russia.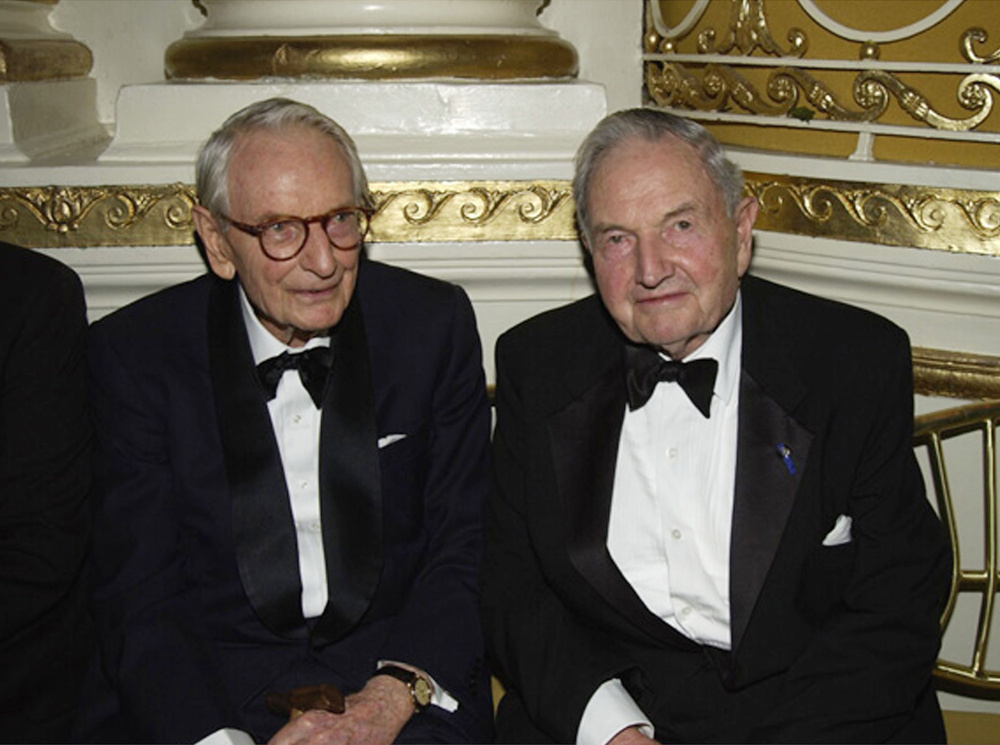 With his global presence secured, David began to make internal changes in the company. He established its first human resources department as well as its planning and marketing departments alongside manager, Peter Drucker. David worked diligently to improve Chase Manhattan as well as the banking sector until he retired in 1981. When comparing the company's worth from the time he started his career in 1946 to the time he retired in 1981, it was noted that Chase Manhattan went from a $4.8bn institution to a $76.2bn institution.
Passed Away
David Rockefeller died at the astounding age of 101! He died in his sleep at his New York home in March 2017. A year before, on his 100 birthday, he donated 1000 acres to the state of Maine.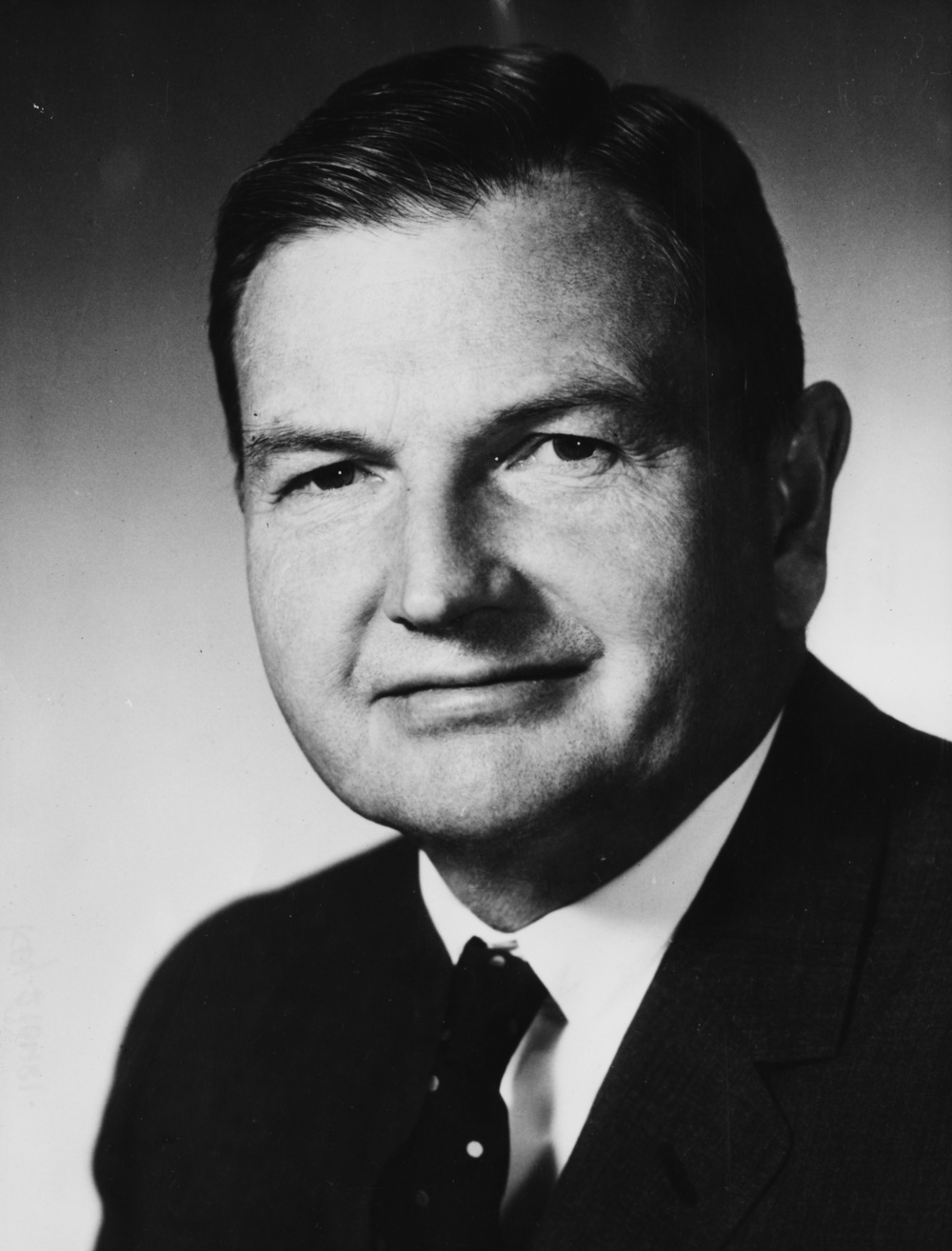 His most famous quote was: "American capitalism has brought more benefits to more people than any other system in any part of the world at any time in history. The problem is to see that the system is run as efficiently and as honestly as it can be."
A Coup for Humanity
During World War I, the Rockefeller Foundation offered help to what was presented as a "Public Health Movement" in Sao Paulo, Brazil. Unbeknownst to them, the movement was actually geared towards exterminating the poor, the disabled, and those of mixed African descent.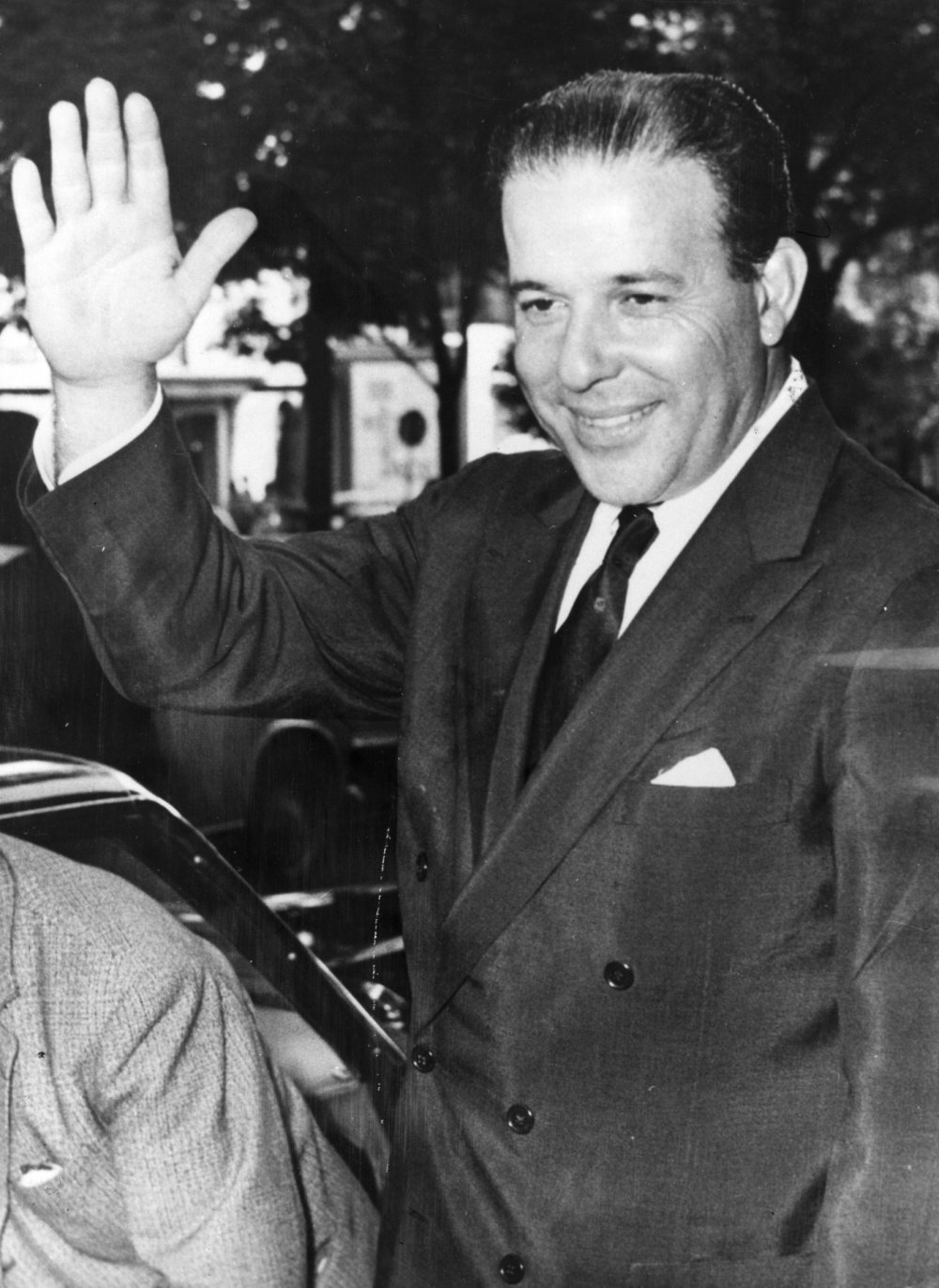 When David Rockefeller was employed at Chase Manhattan Bank in the 1960s, he publicly declared João Goulart, Brazil's leader at the time, as an unacceptable candidate for dealings with the US banking system. In 1962, he convinced the Rockefeller Group to invest $12 million into the Brazilian elections in an effort to support the anti-communist candidates which consequently backed the coup that removed Goulart from office.
A Tragedy Takes Three Lives
While it may seem that the Rockefeller family has been bombarded with only good fortune, in fact, they have faced their fair share of tragedy as well. The first occurred in 1951 when the great-niece of John D. Rockefeller, Winifred Emeny, killed her two children as well as herself by carbon monoxide poisoning.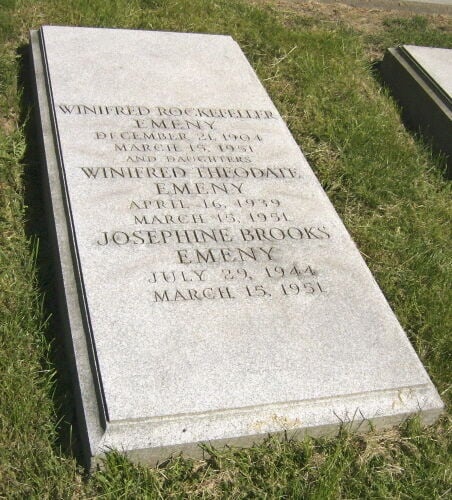 A popular socialite in Greenwich. CT, Emeny shocked the community and her family with her actions on March 15, 1951. She placed her daughters, Josephine, age six, and Winifred, age 12, in the backseat of one of her cars, sealed up the garage doors, and started the engines of both vehicles. She then lay on the cement floor in between both cars and died. The family maid discovered all three bodies and contacted the authorities.
A Tragic Disappearance
On November 19, 1961, the fifth son of Nelson Rockefeller, Michael, disappeared after his catamaran tipped over off the coast of New Guinea. The 23-year-old photographer was working as a trustee for the Museum of Primitive Art and had made the trip in search of indigenous art. When the catamaran capsized, Michael volunteered to attempt to swim to shore in search of help for his fellow passengers. Sadly, he was never seen again.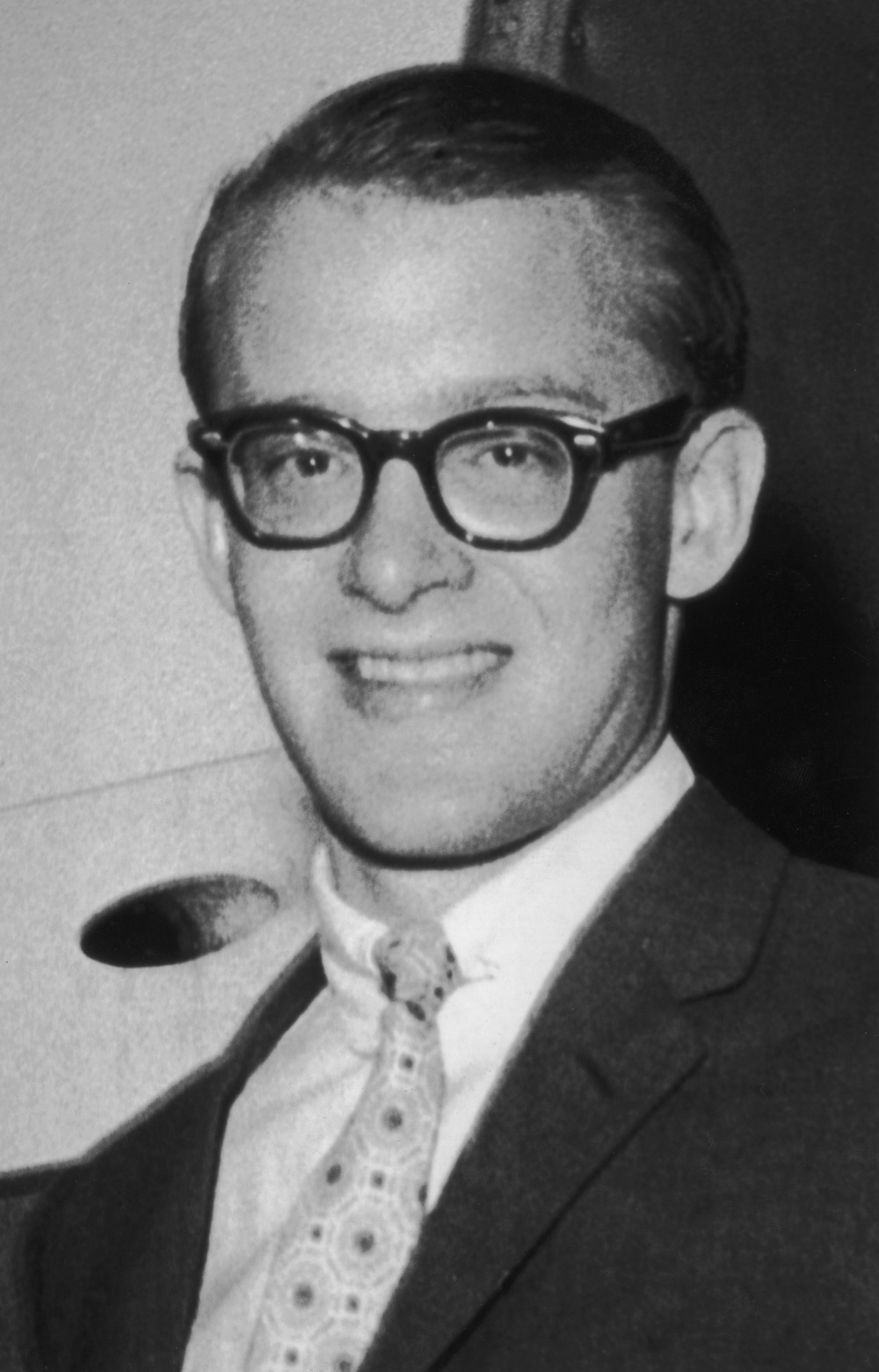 While his death is officially listed as drowning, the actual events remain a mystery. Some have suggested that he could have been attacked by a shark or a crocodile while others suspect a much darker fate. In the region where the accident occurred, there are multiple small islands that are home to indigenous, cannibalistic tribes who are fiercely territorial. A month after his disappearance, a Dutch priest who is allowed on the islands questioned the men from the Otsjanep tribe to see if they had seen Michael. They readily admitted that they had killed and eaten a man matching his description.
A Tragic Car Crash
The namesake of his father and grandfather, John D. Rockefeller III was tragically killed in a head-on collision in Mt. Pleasant, NY on July 10, 1978. At the time of his death, the 72-year-old philanthropist was the oldest living Rockefeller left in the family. The accident occurred just 12 miles north of the family's sprawling estate, Kykuit.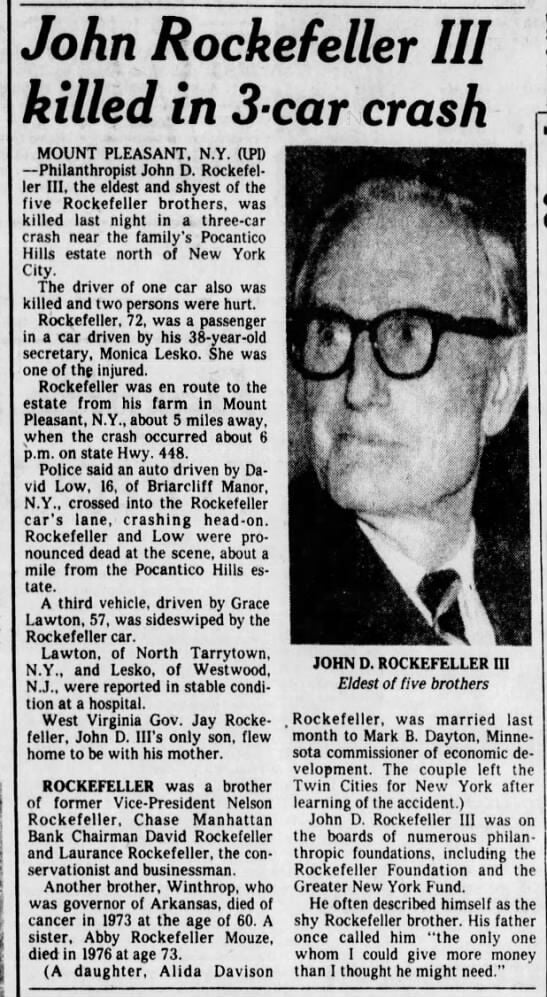 John D. Rockefeller III was being driven by his secretary when a 16-year-old driver strayed from his lane on a blind curve and hit their car head-on. Both Mr. Rockefeller and the young driver perished in the accident. The secretary luckily survived.
A Tragic Plane Crash
Son of the billionaire banker, David Rockefeller, Dr. Richard Rockefeller chose the path of philanthropy instead of business. A physician by trade, he served as chairman of the United States Advisory Board of Doctors Without Borders and dedicated his later life to establishing worldwide methods of treatment for those suffering from PTSD.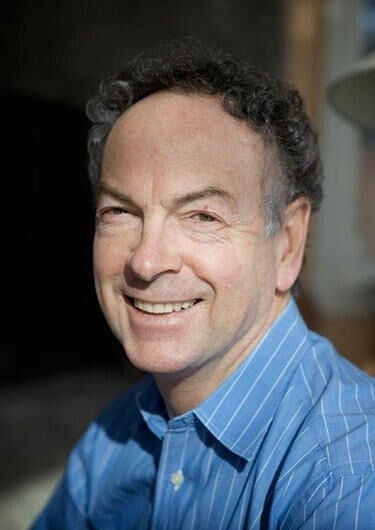 On June 12, 2014, after visiting the family estate for his father's 99th birthday, the experienced pilot took off from Westchester County Airport departing the runway in a dense fog and light rain. Within ten minutes, the ground crew had lost contact with him and notified authorities. They found the plane crashed less than one mile from the airport. He was just 65 years old.
For news and events coverage, photo features, contributions and adverts contact us via:
Phone: +2348029115783
WhatsApp: +2347037611903
Follow us via:
Facebook: @Words and Shots
Instagram: @words_and_shots
Twitter: @wordsandshots
ISRAEL'S GREATEST SPY WHO WAS HANGED IN SYRIA
This is the story of Eli Cohen, Israel's greatest spy.
From the creation of Israel through, the present day, Syria has been one, if not the most, implacable of Israel's enemies. From 1948 until 1967, Syria fired mortar shells from the Syrian-occupied Golan Hei settlements of the Upper Galilee below. For 19 years, Jewish settlements in the north were under constant threat of Syrian guns.
Today, one can see the former Syrian bunkers that remain on the Golan Heights from 1967 (as well as the tanks from 1973). Israel has had a quiet northern border on the Golan with the exception of some occasional fallout from the Syrian civil war for more than 40 years. At times before the civil war, the Syrians used Israel's northern border with Lebanon to harass Israel the way they used to from the Golan Heights. Since 1992, the Golan has been up for discussion in the peace talks, but it strikes a very emotional chord among Israelis due to its historic and strategic significance, in addition to its natural beauty.
When the Golan was captured in 1967, at almost the end of the Six-Day War, settlers in the north could finally feel relieved. Much of the credit for Israel's ability to capture the Golan was due to Eli Cohen, Israel's greatest spy.
The Golan is not only important for its military significance. It also provides 30% of Israel's water sources. The three major tributaries of the upper Jordan River – the Dan, the Baniyas, and the Hatzbani – all originate in the Golan. The melting winter snows produce a huge run-off of water which makes the Golan a beautifully verdant area in the late winter and spring and irrigates the Hula and Jordan Valleys below. Its waters flow into the Sea of Galilee (the Kinneret) and south to the Dead Sea.
The Kinneret supplies Israel with most of its water needs. In the 1960s, Israel developed a national water carrier that diverted water from the Kinneret into a pipeline that irrigated much of the country – and especially Israel's arid south.
Israel tried to obtain the cooperation of her Arab neighbors for the plan, but the Arabs would not agree, even when the United States tried to use its diplomatic leverage for the furtherance of the plan. The Arabs would have none of it and decided to "divert the sources of the Jordan River which originated in Arab-held territory." In this way, the Arabs hoped to deprive Israel of the waters she would need for her national growth.
Syria brought hydraulic engineers and diversion equipment to actualize the scheme. This coincided with the continuance of Palestinian terrorist infiltrators arriving from the Syrian border, along with a continual flow of Soviet technical assistance to Syria. "Israel's defense planners urgently needed reliable intelligence on the scope of the water diversion project – engineering plans, diagrams, maps, and other data – and up-to-the-minute assessments of Soviet influence in the Syrian capital, as well as detailed information on plans for the modernization, equipping, and retraining of Syrian forces." Eli Cohen was the man for the job.
Eli Cohen was born in Alexandria, Egypt, on December 26, 1924. "His parents, Syrian Jews from the thriving town of Aleppo, had always instilled in their educationally minded son the traditions of the Jewish people, of Zionism, and of the culture of Syria's Jewish community, in particular."
In 1949, his parents and three brothers moved to Israel while Eli remained in Egypt to coordinate Jewish and Zionist activities there. We may recall the Egyptian-Jewish spies from the Operation Susannah fiasco. They were caught spying for Israel in 1953 and some of them were hanged. A number were only released 14 years later, after the 1967 War. While Eli was not directly involved with the Operation Susannah spies, he was involved with pro-Israel activity, and he was brutally questioned by Egypt's Intelligence Services.
Even after the blown operation led to the demise of the Operation Susannah spies, Eli Cohen left Egypt for Israel to undergo intensive espionage training in the summer of 1955. He even trained at the same facility "that had served as home to his doomed Susannah compatriots in 1953." He returned to Egypt in 1956 but was suspected immediately and was placed under surveillance. At the beginning of the 1956 War, when Israel occupied the Sinai, Eli Cohen was detained by the Egyptian authorities, and was expelled from Egypt along with the remainder of Alexandrian Jews at the end of the war. He arrived in Israel on February 8, 1957.
Eli Cohen, at 29, offered his services to the Israeli Intelligence Services but was rebuked twice. He wasn't even drafted into regular service but was "placed in a reserve Israeli Air Force formation as a logistics clerk." Perhaps he wasn't allowed into the security service due to his Military Intelligence evaluation some years before. "The agency concluded that Cohen had a high IQ, great bravery, a phenomenal memory, and the ability to keep a secret; but the tests also showed that 'in spite of his modest appearance, he has an exaggerated sense of self-importance,' and 'a lot of internal tension.' Cohen, the results indicated, 'does not always evaluate danger correctly, and is liable to assume risks beyond those which are necessary.'"
On August 31, 1959, he married a beautiful Iraqi-born Jew, Nadia Majald. He worked as an accountant. Employment was not always steady, and he soon had to rely more on Nadia to help support their marriage, which would quickly lead to children. They would eventually have three children.
By 1960, however, Israeli Intelligence was ready to take another look at Eli Cohen. Eli, after all, was born in an Arab country, had oriental features, was known to be selfless and fearless in pursuit of a cause, and had knowledge of Arabic, English, and French. The border with Syria was heating up as well.
One day in 1960 Israeli Intelligence approached him about working for them again. At first, he refused. But within a month he had lost his Tel Aviv-based accountancy job. When Intelligence came by a second time, he jumped at it. "His training was extensive and exhaustive. He was taught high-speed evasive driving techniques, Weapons proficiency (especially with a wide variety of small arms), topography, map reading, sabotage, and, most importantly, radio transmissions and cryptography. These skills were instrumental in ensuring the safety and survival of one Kamal Amin Ta'abet: Eli Cohen's new identity. One of the most difficult tasks for Eli Cohen was to learn the intricate and unmistakable phonetic tune of Syrian Arabic; prior to his intelligence training, his Egyptian accent was undeniable." His trainer was an Iraqi-born Jew who had extensive experience training operatives in speaking Arabic and the traditions and Muslim customs.
Intelligence created a completely new identity for him. Kamal Amin Ta'abet (also called Tabas in some sources) was born in Beirut, Lebanon, to Syrian Muslim parents. His father's name was Amin Ta'abet, and his mother's Sa'adia Ibrahim. According to his fictional biography, in 1948 "the family moved to Argentina, where they opened a successful textile business." Kamal Amin Ta'abet's (Eli Cohen) return to Syria would ostensibly be the fulfillment of a lifelong patriotic dream.
In early 1961, Chaim Herzog, Chief of Military Intelligence and later president of Israel, signed the document authorizing Cohen's use as a spy. He was driven to the airport, where his wife Nadia saw him off. She understood from him that he would be working for the Ministry of Defense, but she didn't know where or in what capacity. She was told he would be completely safe, and she believed that until his capture in 1965.
Eli Cohen was first sent to Buenos Aires, Argentina, to establish his cover as a Syrian emigre. He soon established himself in the social and cultural life of the Syrian community of Buenos Aires and was known as a wealthy businessman who was generous, tipped well, and loved the nightlife. He soon became accepted, well-liked, and respected, and made contacts with politicians, diplomats, and military officials working out of the Syrian Embassy. One of them was Colonel Amin al-Hafaz, a supporter of the secular-leftist Ba'ath party.
Cohen's contacts, nurtured through a string of lavish dinner parties, social occasions, and friendships with those in high places, led to invitations to visit Damascus and to set up a business venture there. He was promised support in any venture he might wish to undertake, and the generous sums of cash that he appeared to possess appealed to the unscrupulous who thought he could provide "grease" to their financial ambitions, as well as patriotic Syrians who hoped for an infusion of foreign capital into the Syrian state.
Nine months later, in late 1961, Eli came back to Israel for a visit with his wife Nadia. But he spent most of his time in Tel Aviv "perfecting his cover and being briefed on Aman's requirements of him in Syria, as well as last-minute intelligence data needed for his mission." His success in effectively penetrating the Syrian social and political/diplomatic/military strata already wildly exceeded Aman's expectations of him
Cohen arrived in Damascus in February 1962, posing as a businessman from Argentina who had returned to his native land. At the end of 1961, Syria dissolved its union with Egypt, which had lasted a mere three years. The Ba'ath party was rising to power and Eli Cohen wanted to be there when it took power. He carefully cultivated contacts with the Ba'ath leadership, which included the Syrian military attaché in Argentina, General Amin al-Hafaz. He continued his social life, spending a lot of time in cafes listening to political gossip. He also held parties at his home, which turned into orgies for high-placed Syrian ministers, businessmen, and others, who used Eli's apartment "for assignations with various women, including Defense Ministry secretaries, airline hostesses, and Syrian singing stars." At these parties such highly-placed officials would "talk freely of their work and army plans. Eli, who would feign intoxication, remained sober and listened carefully."
In addition to providing loans to government officials and acting as an avid host, he was asked for advice by government officials, who were often intoxicated by the alcohol he freely provided. Eli himself was not above the spicier part of a spy's life either. "The 'husband hunters' among the Damascus rich and influential flocked to the handsome Ta'abet, hoping that their almond eyes, Byzantine beauty, and olive skin would secure a future of wealth and power: He became the most sought-after bachelor in the Syrian capital. He did not object, in fact, to the idea of a ladies' man's reputation. He had seventeen lovers in Syria, all dazzling beauties with a fair degree of family power." Eli hoped as did Israeli Intelligence – that these women "would help him escape in time of crisis."
With time he was taken even more into the confidence of the highest echelons of power. He became a confidante of George Saif, high up in the Ministry of Information. "The complete trust Cohen enjoyed among his unwitting informants is illustrated by the following incident, which might have serious consequences for the Israeli agents.
One day Cohen was sitting in Saif's office reading a classified document while the Syrian was on the phone. One of the ministry's directors entered the room unannounced.
'How is it that you dare allow a stranger to read a classified document?' he angrily asked Saif.
Saif calmly replied, 'There's nothing to worry about. He's a trusted friend.'"
When the Ba'ath took power in 1963, Eli was firmly entrenched in Syrian high society. Meanwhile, every few days he transmitted important information to his Israeli handlers via a radio transmitter he had hidden in his room.
Periodically Eli would return to Israel to speak with his Israeli handlers and visit his wife and small children. Altogether, he returned to Israel three times between 1962 and 1965.
The Syrian project to divert water from the headwaters of the Jordan away from Israel was mentioned already in the above introduction. Eli was friends with two highly placed Army officers, Colonels Hatoum and Dali, who were fully informed about the scheme. In early 1964, Eli was able to radio Tel Aviv that the channel was being dug along the entire length of the Syrian Heights to receive the diverted flow of the Baniyas River – one of Jordan's major sources – and empty into Jordanian territory." Eli carefully spelled out all the details of the project and passed them on to Israeli Intelligence. Due to this information, the Israeli Air Force was able to obliterate the Syrian plans for the diversion scheme by shelling and bombing the bulldozers and other equipment used for the scheme in early 1964.
Eli's connections enabled him to be taken to the Golan Heights – a major strategic asset for Syria from 1948-67. As we saw, the Syrians continually harassed Israel's northern settlements from 1948-67. The Golan Heights defenses were top-secret and closed only to top military staff. "Nevertheless, Kamal Amin Ta'abet (Eli Cohen) succeeded in visiting every position. With senior staff officers acting as guides, Eli Cohen was provided an in-depth intelligence briefing of monumental proportions." They even photographed Eli on the Golan Heights, looking over into Israel, alongside the most high-ranking Syrian officers. He remembered and passed on to Israeli Intelligence the "positioning of every Syrian gun, trench, and machine-gun nest in each Golan Heights fortification; tank traps, designed to impede any Israeli attack, were also identified and memorized for future targeting."
One of the more famous aspects of his spying regarded a trip he took to the Golan Heights. As the Syrian Army officer explained to Eli the fortifications the Syrian Army had built, Eli suggested that the Syrians plant trees there to deceive the Israelis into thinking it was unfortified, as well as to provide shade and beauty for the soldiers stationed there. The Syrian officer readily agreed – and Eli immediately passed the information on to Israel. Based on the eucalyptus trees, Israel knew exactly where the Syrian fortifications were.
Eli's friendship with Amin al-Hafez proved very valuable. After Hafez became Prime Minister, Eli was even considered to be named the Syrian Deputy Minister of Defense.
But changes were taking place in the Syrian Government that alarmed Eli. In addition, the commander of Syrian Intelligence, Colonel Ahmed Su'edani trusted no one and disliked Eli. Eli expressed his fear and wish to terminate his assignment in Syria during his last visit to Israel in November 1964. Still, Israeli Intelligence asked him to return to Syria one more time. The information he had been providing them for years was too good to forego.
Eli did go back to Syria, but his behavior changed. He became far less careful in his transmissions to Israel, sometimes calling once or even twice a day – and almost always at the same time, at 8:30 in the morning. The transmissions became longer as well. Some attributed this to a sense of cockiness (despite the fears he had expressed in November 1964), due to the ability and ease he had moved about in the highest echelons of Syrian power. Others have attributed the carelessness to an almost suicidal tendency – perhaps, it was later surmised, he had been in the undercover world too long, but knew he couldn't get out of it. Because of that, perhaps he was just tired of the whole charade.
The Syrians and their Russian advisers were alarmed by the intelligence that was seeping out of the country. The highly vigilant Russian security experts, equipped with very sensitive technical intelligence-gathering equipment, pinpointed the source of the transmissions in the Syrian capital– and it was Eli's home. On January 24, 1965, Syrian intelligence broke into his home in the middle of a transmission. The leading figure in the break-in was the head of Syrian Intelligence, Colonel Ahmed Su'edani – Eli's nemesis.
Eli was caught in the act and there was nothing he could do. He was tortured, but he wouldn't give away any incriminating information about Israel. His captors later remarked on his noble bearing and his courage despite the horrific Syrian interrogation methods.
He then underwent a show trial, as the Operation Susannah spies had in Egypt 12 years before., Like them, his verdict was predetermined.
World leaders, wealthy individuals, the Israeli government, the pope, and others all intervened on his behalf. To no avail. He was hanged on May 18, 1965. He wrote a last letter to his wife before he mounted the scaffold to a seething crowd. The execution was broadcast on Syrian television. After his execution, a white parchment filled with anti-Zionist writing was put on his body, and he was left hanging for six hours.
Eli Cohen provided an incredible amount of intelligence data to the Israeli Army over a period of three years. In 1967, the Israelis were able to conquer the Golan Heights in two days – in part due to the intelligence, he provided. As Intelligence Chief Meir Amit said, Eli "succeeded far beyond the capabilities of most other men."
What is perhaps most amazing about Eli Cohen is that he was genuinely liked – even loved – by so many of the top Syrian leaders. He had an input into and an impact on Syrian national defense and was privy to almost all their secrets. He genuinely fit into life in the Syrian capital, and he was never suspected of being a spy until almost the very end.
It is for these reasons Eli Cohen is known as Israel's greatest spy. In 2019, Netflix created the series The Spy starring Sacha Baron Cohen to tell his story.
The Israeli government and Cohen's widow have for many years sought the return of Eli's body. The Syrians have consistently refused to do so.
For news and events coverage, photo features, contributions and adverts contact us via:
Phone: +2348029115783
WhatsApp: +2347037611903
Follow us via:
Facebook: @Words and Shots
Instagram: @words_and_shots
Twitter: @wordsandshots
MOST HEINOUS MAFIA HITS OF THE 21ST CENTURY
These are the most heinous mafia hits of the 21st century. American mob life hold a place in our minds as one of the most violent, yet interesting times in modern history.
With their own unique brands of honor and justice, numerous mafia gangs, crews, and families would lock horns over territory, business, pleasure, and power. Organized crime was big money back then, and sometimes there wasn't enough to go around for everyone.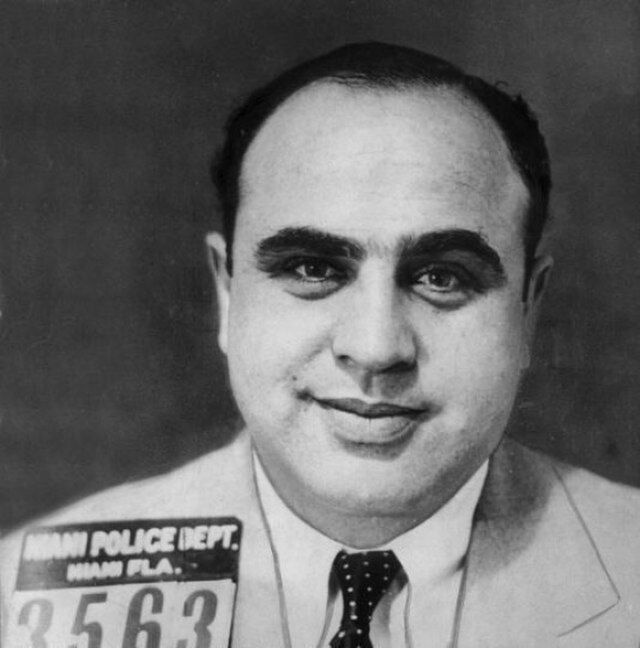 With an intense, never-ending cycle of murder and revenge, it's hard not to be drawn into the mystique behind those who lived their life in this way, and those whose lives ended because of this system. Some of whom would go to extreme measures to get what they wanted. With that said, here are 17 terrifying mafia crimes.
Roy DeMeo
New York-based member of the Gambino crime family, Roy DeMeo, headed his own group of criminals in Brooklyn. They specialized in murder and contract kills that frequently involved a rather grim means of evidence cleanup. For the "lucky" ones, whom DeMeo would kill and use to send a message, their body would be left in public for all to see. For the rest, it's a different story.
DeMeo was a trained butcher, in more ways than one. He'd take great care in absorbing as much blood loss as possible from a bullet wound. After stabbing the heart to reduce bleeding, the body would then be left to drain in a bathtub. The final step was to dismember the corpse, pack the parts in plastic, and send them to a landfill in cardboard boxes disguised as refuse.
Richard "The Ice Man" Kuklinski
Richard Kuklinski had the perfect nickname for both a method he employed and for the means of his capture. Kuklinski was a 6-foot-5-inch tall, near-300 pound Mafia contract killer who began stalking and killing derelicts on Manhattan's West Side. It didn't take long for him to become involved in Gambino pornography bootlegging, collections, and occasionally, contract murders.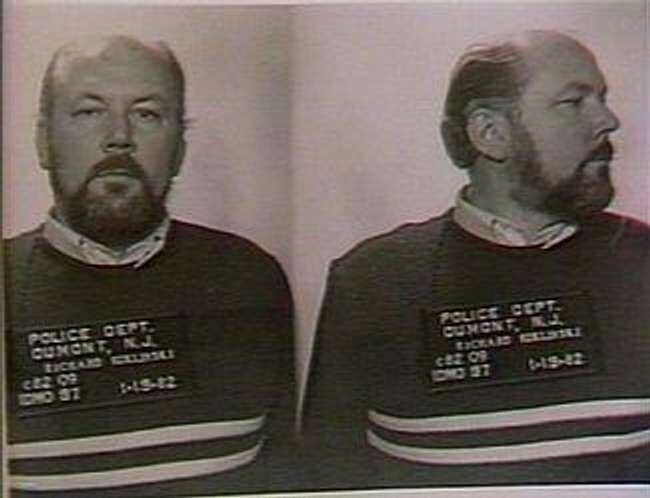 Kuklinski had a habit of storing his victims in a freezer and dumping the body (sometimes years) later. This was a clever way of confusing the authorities and obscuring the date of death. Kuklinski was too keen to clean out his freezer one day, and a body that he abandoned was soon going to get him caught. He'd failed to let the body fully defrost, which allowed a medical examiner to discover ice crystals in the victim's lungs and connect Kuklinski to the murders of five people.
Anthony "The Ant" Spilotro
Anthony Spilotro was a notorious Mafia enforcer and killer capable of the most heinous hits. In 1971, he was sent to Las Vegas to keep an eye on the Chicago mob's casino cash skimming and criminal operations. He was responsible for crushing someone's head with an industrial vice until their eye popped out, and also hanging someone with a meat hook (by the rectum) until their heart stopped.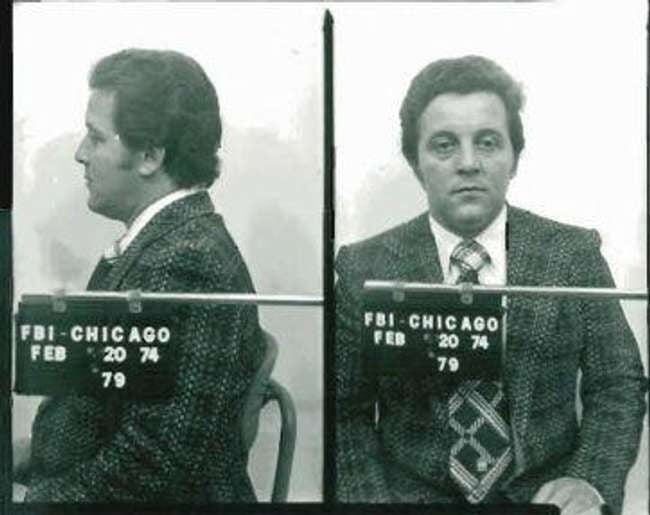 In the end, Spilotro and his brother were lured into a basement to be brutally beaten and murdered. Their bodies were later partially buried in a cornfield, despite the film Scarface claiming they were murdered there too. Spilotro's behavior in Las Vegas had drawn too much unwanted attention to the mob's higher-ups for him to be allowed to continue. His brother, Michael, was killed simply so that he wouldn't seek revenge for Tony's murder.
Al Capone & The St. Valentine's Day Massacre
On Valentine's Day 1929, Al Capone executed an elaborate plan to take out some of his competition in an incident that showed some of mafioso most heinous hits. Throughout the 1920s, George "Bugs" Moran battled Capone for control of Chicago's bootlegging and alcohol sales, amongst other things. Capone dressed several of his men as police officers and convinced Moran's men to step outside. Moran had already fled, but his crew was met with Thompson submachine guns and their deaths.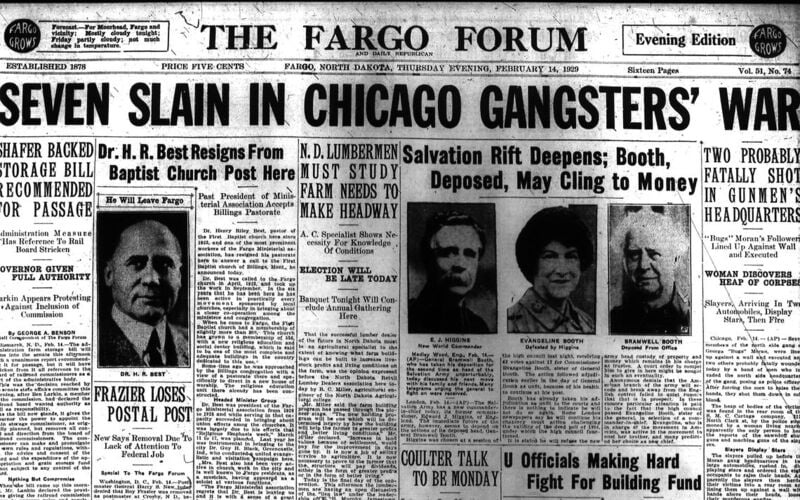 Two of Capone's men got too big for their boots after this, bragging about their participation and even conspiring behind Capone's back with a third man. Once their betrayal was known, they were wined and dined at an event in their honor and then tied to chairs with wire. Alberto Anselmi, Giovanni Scalise, and Giuseppe "Hop Toad" Giunta were then savagely beaten by Capone and a baseball bat and eventually shot in the head.
Joe E. Lewis
Singer and comedian Joe E. Lewis was a top performer at Chicago's Green Mill Night Club. When his contract with the venue expired, he chose to accept a much more lucrative offer to appear at the Rendez-Vous Cafe instead. The problem with this decision, however, was that a piece of the Green Mill was owned by Al Capone, and the Rendez-Vous was operated by a competing gang.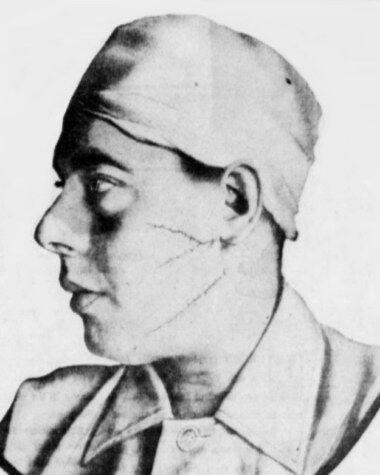 After starting his new contract, Capone's henchmen cut off part of Lewis' tongue and sliced his throat from ear to ear. Astonishingly enough, Lewis survived the ordeal and endured the long road of recovery and speech therapy. Despite returning with an unfamiliar deep voice, Lewis managed to learn how to speak again, and he even performed on stage in Las Vegas. Frank Sinatra played Lewis in the film The Joker is Wild. The move thus showed one of the mafia's most heinous hits.
Jack "Machine Gun" McGurn
Jack McGurn was one of the Valentine's Day Massacre firing squad, sent by Al Capone to take out George "Bugs" Moran and his gang. Capone would eventually be put behind bars for income tax evasion, and McGurn was hastily targeted. McGurn tried to get out of dodge by using the wealth he had accumulated and becoming a professional golfer, but his effort at a normal life wasn't great enough for someone to forgive or forget.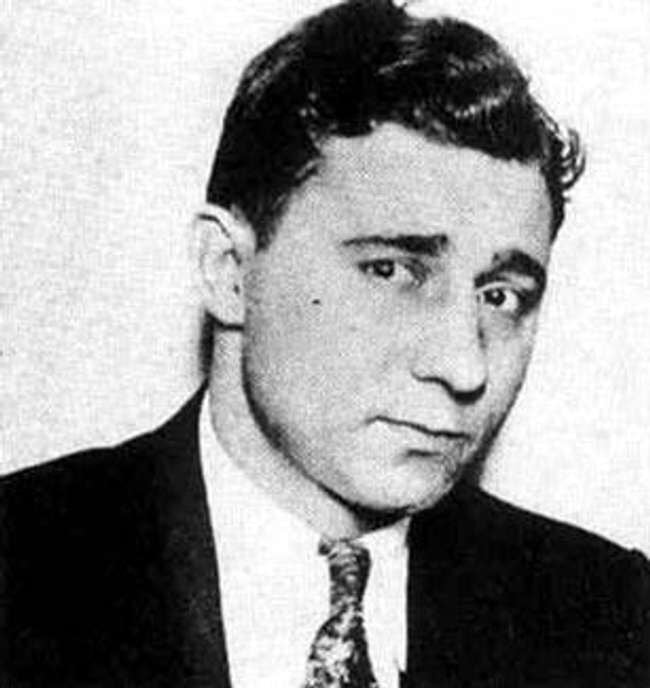 Seven years and a few minutes after The Valentine's Day Massacre, McGurn was approached in a bowling alley by three men and shot to death. A card was left at the scene that read, "You've lost your job; you've lost your dough; Your jewels and cars and handsome houses! But things could still be worse, you know… At least you haven't lost your trousers."
Arnold Schuster
Arnold Schuster, a 24-year-old clothing salesman, was traveling on a New York subway train one day in 1952 and made the mistake of sticking his nose into some dangerous business. Considering himself an amateur detective, Schuster recognized and followed an individual to a gas station and then tipped off the police. The individual in question was bank robber and prison escapee Willie "The Actor" Sutton. Sutton was quickly arrested and Schuster went onto local television stations to be interviewed.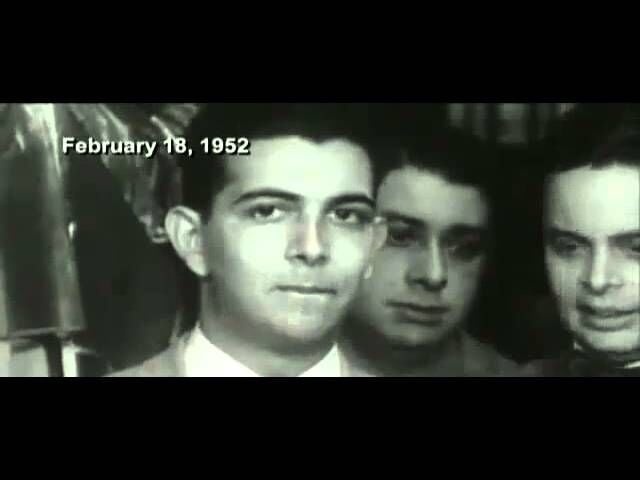 Although having no affiliation with Sutton, Mafia boss Albert "The Mad Hatter" Anastasia (more on him later) saw an interview and had an issue with the tipster. On the 8th of March 1952, Schuster was returning home after work and was confronted by two gunmen outside his home. Neighbors found his already-dead body on the sidewalk, present with two bullets in the groin, and one in both eyes.
Dominick "Sonny Black" Napolitano
Dominick Napolitano was made immortal by the 1997 film Donnie Brasco. The tale told of FBI agent Joseph Pistone, a man who infiltrated Napolitano's Brooklyn crew while they controlled the Williamsburg area in the 1970s. After six years it was revealed to Napolitano (by the FBI) that he'd let a federal agent into his crew and was given the option to enter the witness protection program. Napolitano refused despite knowing the ramifications of his carelessness; he would pay the ultimate price on August 17th, 1981.
After entering the home of another mobster, Napolitano was tossed into the basement and shot. When the would-be killer first missed, Napolitano, said: "Hit me one more time and make it good." Dominick "Sonny Black" Napolitano's badly decomposed body would not be discovered for another year. His hands were symbolically chopped off for introducing the FBI to a gang.
Salvatore Testa
During the 1980s, Salvatore Testa was on the rise in the Philadelphian world of crime. "Nicky" Scarfo, a jealous and violently erratic higher-up took exception to the acclaim Testa was receiving and decided to put an end to the rising star before he became uncontrollable. As an extra slap in the face, Scarfo decided Testa's own crew would be told to carry out the killing.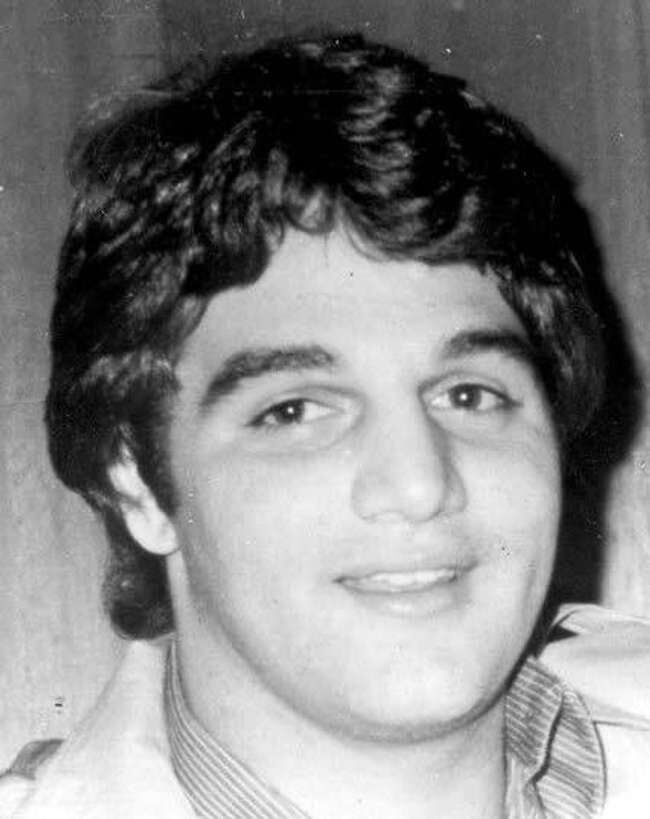 While Testa was attending a funeral in Philadelphia, a lieutenant of Scarfo approached Testa, shook his hand, and then kissed him on the lips for an extended duration. This was a clear indicator that Testa's time was short. On September 14th, 1984, Testa was jumped in the back of a candy store and he had a bullet put in the back of his head. Scarfo was eventually convicted on a number of charges, including Testa's murder.
Antonio "Tony Bananas" Caponigro
Antonio Caponigro was once a high-ranking Mafioso in Philadelphia. His eyes proved a little too big for his belly, however, when he decided to create his own opportunity for promotion by taking out the godfather of the Philadelphia Mafia, Angelo "The Gentle Don" Bruno.
Bruno was shot to death while sitting in his car in front of his home on March 21st, 1980. Caponigro was immediately called before the official New York Five Family Commission; he and his brother's bodies were discovered battered and nude in the trunk of a car on April 18th. Caponigro's mouth and anus had also been stuffed with dollar bills.
Benjamin "Bugsy" Siegel
Benjamin Siegal wished to live a better life, to reinvent and legitimize himself, and so he moved to Las Vegas in order to oversee the construction of the Flamingo Resort there. Sadly for Siegal, he failed abjectly in his new role and earned the anger of those above him.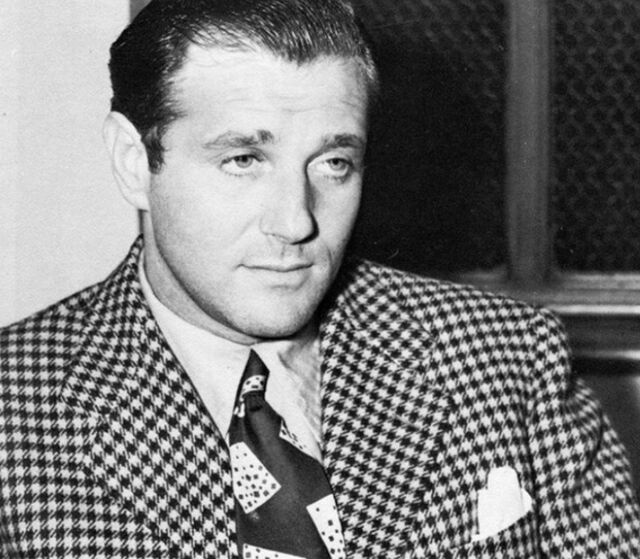 In 1947, just months before the casino almost went bankrupt, Siegal was reading the Los Angeles Times and was shot numerous times through a window by a .30 caliber military M1 Carbine. The crime remains unsolved, but his failure in Las Vegas is still a curious case; a memorial to Bugsy can still be found in the Flamingo Hotel near the wedding chapel.
Albert "The Mad Hatter" Anastasia
We touched on the egregious actions of Albert Anastasia earlier and we're sure that it's no surprise to you that Anastasia's demise was no walk in the meadow either. The violent head of the Mangano/Gambino family incorrectly thought he was safe to visit his barber one day in 1957. It was when Anastasia's bodyguard had taken a walk outside that a pair of masked gunmen entered the premises and opened fire upon him.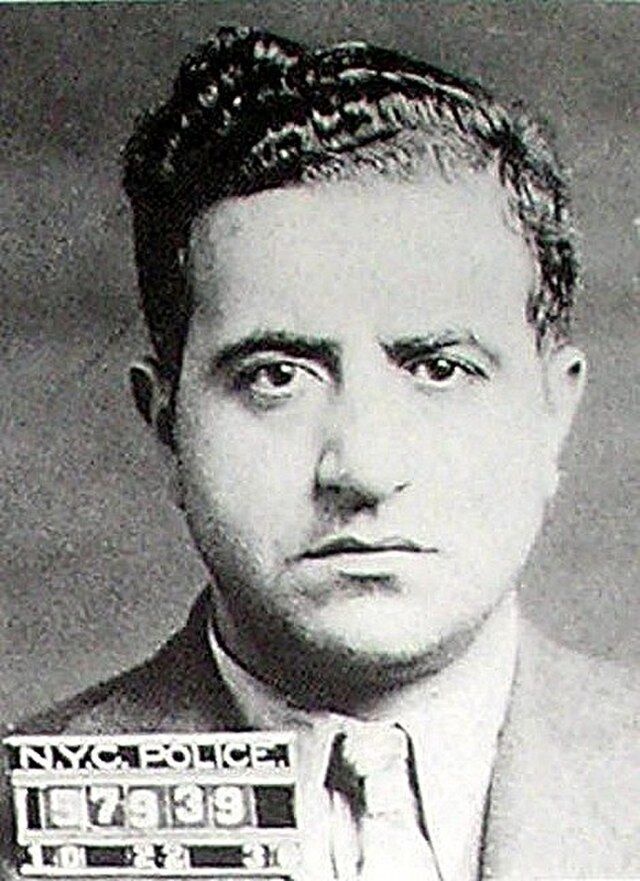 They continued to fill him with bullets until he collapsed out of the barber's chair and onto the floor. They weren't finished, however. Once he was down, they made sure the job was done with a point-blank shot to the back of the head for good measure. It is believed that Don Vito Genovese put out the hit and that it was carried out by Larry and Joe Gallo.
Carmine "Cigar/Lilo" Galante
Carmine Galante was responsible for the growth of the drug trafficking business and had been pocketing more and more of the profits from his bosses as time went on. He'd asked the Mafia's governing commission if he could retire soon as a result of his success. His request was granted, but Galante was unaware that the commission knew about his additional skimming and that he had 30 "greenies" (new recruits from the old country) working for him.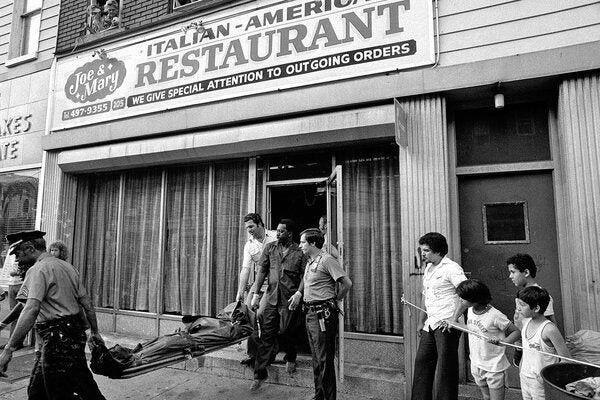 In 1979, Galante was trying to enjoy lunch at Joe and Mary's Restaurant when three hitmen entered and began shooting. One of Galante's recruits, Cesare Bonventre, was present and did nothing to stop the murder; leaving the restaurant calmly. The Mafia Commission had decided it was indeed time for Galante to retire, just not in the way he had imagined.
Paul "Big Paul" Castellano
Paul Castellano managed to ruffle the feathers of all the wrong people in 1985. Missing the funeral of Aneillo "Neil" Dellacroce, one of his underbosses, was one thing. But Big Paul allowed his jealousy of John Gotti's drug dealing to get the better of him and threatened to kill anyone involved with narcotics.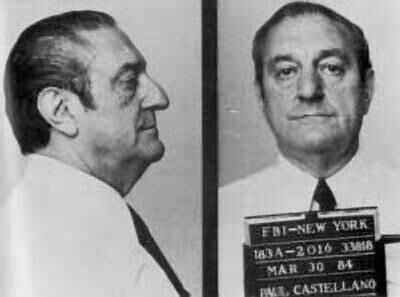 Castellano also took it upon himself to name Tommy Bilotti, a bodyguard, as the new underboss. John Gotti didn't take kindly to this, and lured both Castellano and Bilotti to Sparks Steakhouse in Manhattan where they could "iron things out." The two men were shot dead outside the restaurant and Gotti's immediate problems were ironed out there and then.
Joseph "Crazy Joe" Gallo
Joseph Gallo was attempting to enjoy his 43rd birthday in April of 1972 before he was publicly murdered. "Crazy Joe" was in the back of a restaurant in Little Italy with some associates, drinking soda and eating Italian cuisine when his life was ended.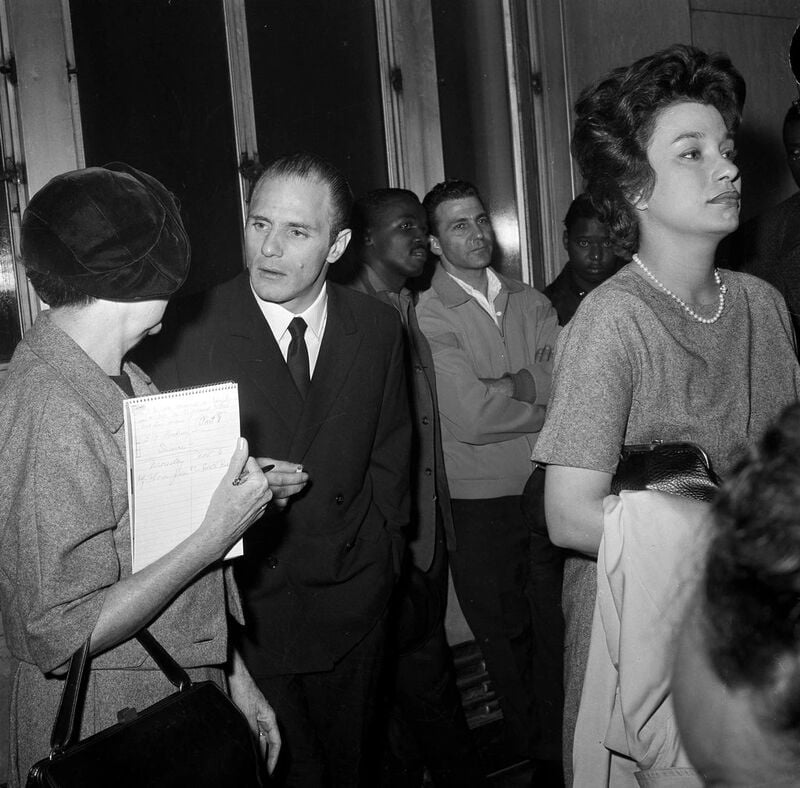 His assassin waltzed silently through the restaurant, opened the door to where the group was dining, and opened fire. Customers screamed and hit the floor, the gunman hopped into a waiting car, and Gallo staggered out the front door and collapsed in the street. Despite sources saying this was a product of the ongoing wars between Colombo family factions, no one was convicted of the murder.
Joseph A. Colombo Sr.
In 1971, Joseph A. Colombo Sr. was believed to be at the top of a Brooklyn Mafia family. While waiting for a rally of the Italian-Americal Civil Rights League (which he founded), Colombo was shot in the head three times. Moments after, the killer, Jerome A. Johnson was also killed with a stolen weapon.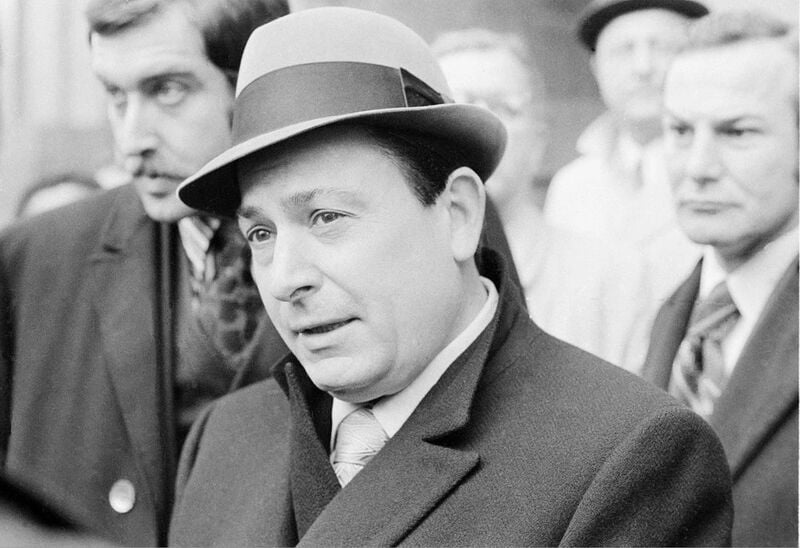 Colombo, 48 at the time, avoided death that day but fell into a coma; leaving him severely paralyzed. He would die seven years later from a condition caused by the gunshot wounds and the orchestrator was never revealed. Police believe Johnson was sent by and killed at the order of Joseph Gallo; taking care of one problem, and making sure the details remained a secret. Gallo was killed a year later, many believing this was yet another link in the chain of perpetual revenge.
Francesco Cali
It had been decades since the news of a Mafia killing in New York. That changed in 2019 when Francesco Cali, the 53-year-old reputed boss of the Gambino crime family was shot and killed outside of his home on Staten Island.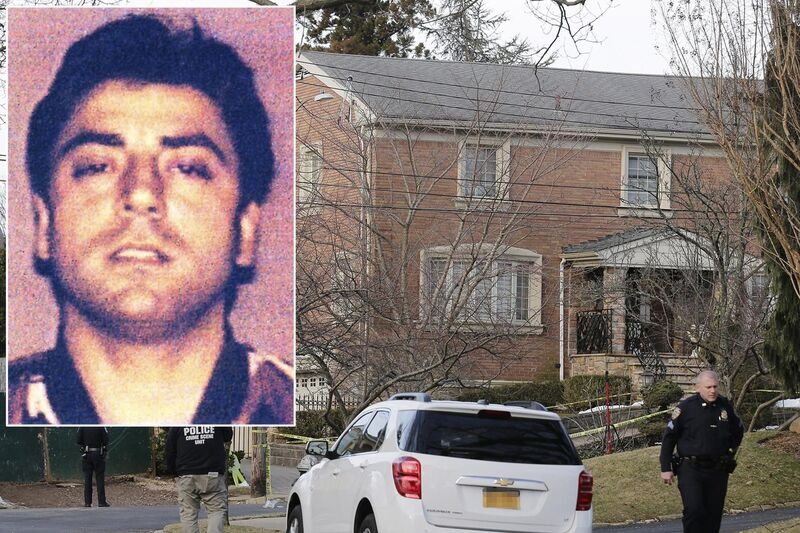 Police reported that Cali was shot six times and that a blue pickup truck was seen leaving the scene of the crime close to the time of the murder. Despite this mob hit being the most recent on our list, it offers just as much blood and violence as in days gone by. Surely, the sooner that these saddening cycles of death are gone, the better it will be for everyone, whichever family you're from.
For news and events coverage, photo features, contributions and adverts contact us via:
Phone: +2348029115783
WhatsApp: +2347037611903
Follow us via:
Facebook: @Words and Shots
Instagram: @words_and_shots
Twitter: @wordsandshots